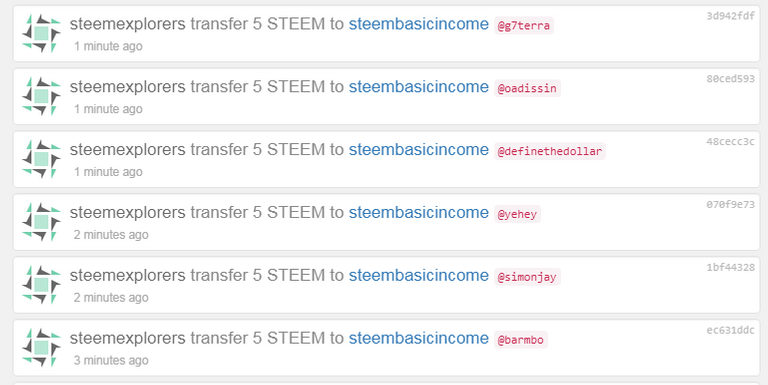 ---
Learn more about both of these services at our discord at the link below.
---
Giveaway Results
We're back at it with some more SBI share giveaways!
Contest# 434
@barmbo
Contest# 435
@simonjay
Contest# 436
@yehey
Contest# 437
@definethedollar
Contest# 438
@oadissin
Contest# 439
@g7terra
Congratulations to all the winners!
Thanks everyone for your loyal commitment to our cause and please stay tuned for more daily giveaways and an exciting new project we're working on that we hope to reveal by the end of the month!
---
About The Team
We are a growing group of individuals that seek to help the Steemit community by providing free giveaways to promote, above all things, a platform for other Steemit users to grow and find a little assistance along the way to improve their experiences and draw more interest to Steemit as a whole.
Combined between our now 5 active team members:
We are now giving away something every single day across 4x accounts. That's 28x FREE giveaways every single week! And we're working on providing an upvote service through the @givememonsters account!
---
Easy Access Steem Blockchain and Free Crypto Sites to Help You Earn!!