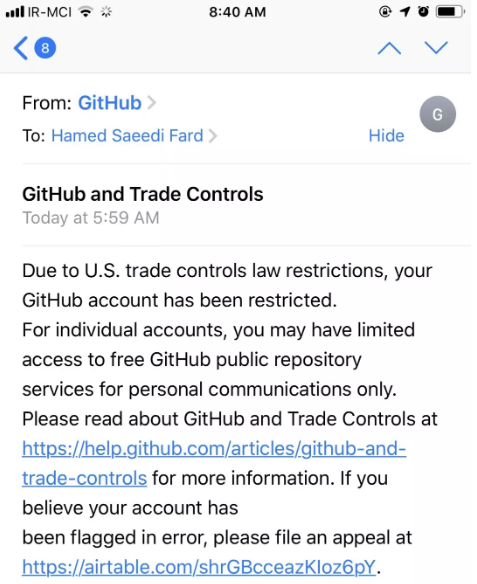 GitHub will also be cut off?
Currently only Iran, the next one will be China?
Please note that GitHub also has a crisis.
If you have a GitHub private library, it's time to rethink security, and it's time to develop a backup strategy.
This is not a worry, not just a warm reminder, but a fact that has already happened.
An Iranian programmer wakes up that the GitHub account is not working properly. A Crimean developer, personal web page directly 404. Even an Iranian engineer living in Finland, the GitHub account was also punished.
The open source community GitHub, after all, is a company registered in the United States.
Is it limited by region or IP address?
No,
If your nationality is Iran, you may be punished.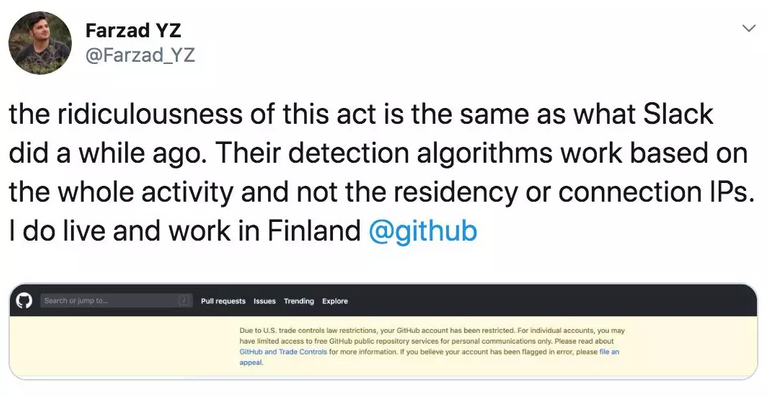 Posted using Partiko iOS