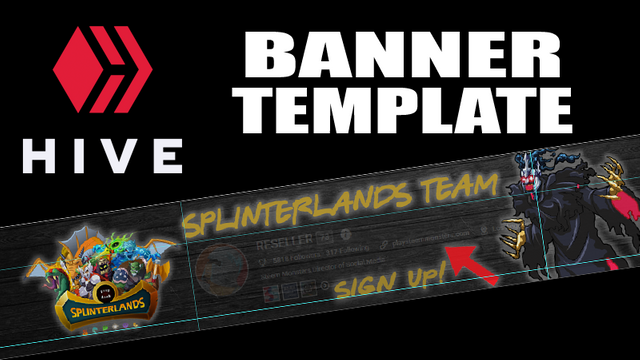 Below is a template to make your PEAKD Profile Banner look a bit more lined up than what was on Steemit. The profile banners transferred over and look a little misaligned.
You can start from scratch on Photoshop by using 1280x240 Pixels @ 300dpi to achieve the same effect. OR take the image below, drop it into Photoshop as a layer, drop the transparency and use it as a guide.
The only downside about the PEAKD profile banner is it overlaps, maybe im doing something wrong but this info should give you a head start to make a cleaner banner for your profile.
1280x240

After Photoshop

Finshed Product.

Good luck everyone!