My sweet little Lulu loves nothing better than to go out exploring the back country here in Arizona. So much to see and smell.
A day trip to Turkey Creek near the old mining area around Cleator was our latest trip. First thing up was the dusty hike down the rocky Forest Service road(?) to the gently flowing creek.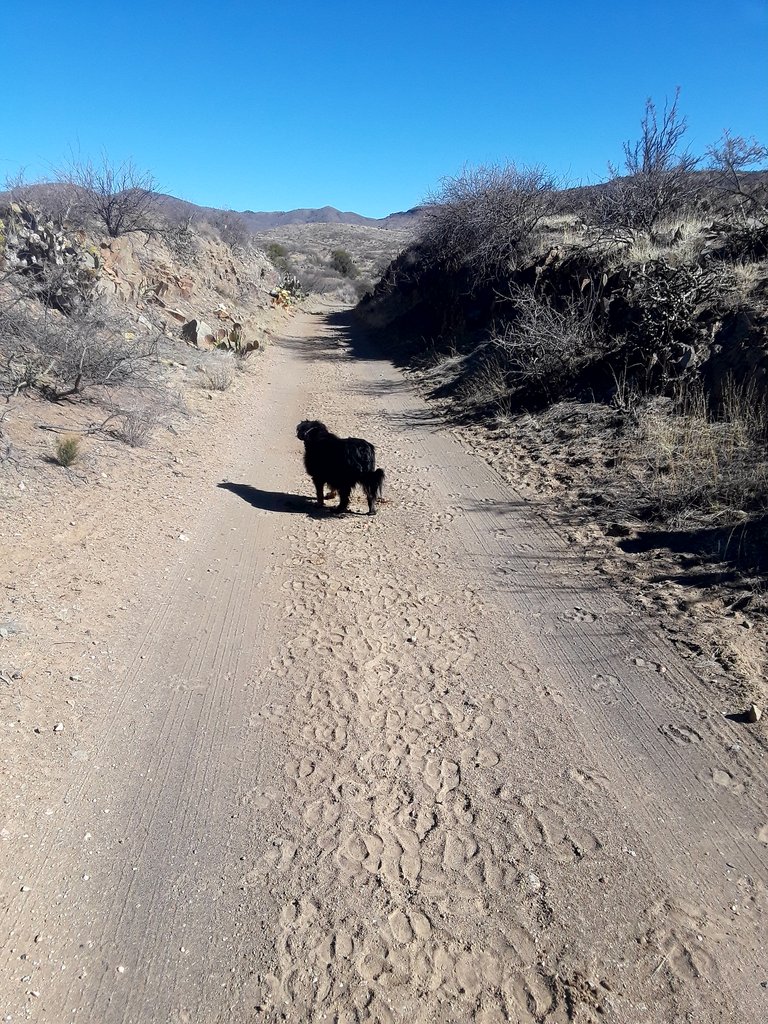 This was actually the railroad line back long ago in the gold mining days but serves mostly as an off-road trip for jeeps and ATVs.
Ahhhh.. some nice water to cool off a dog's hot little paws and a bit of a drink as well.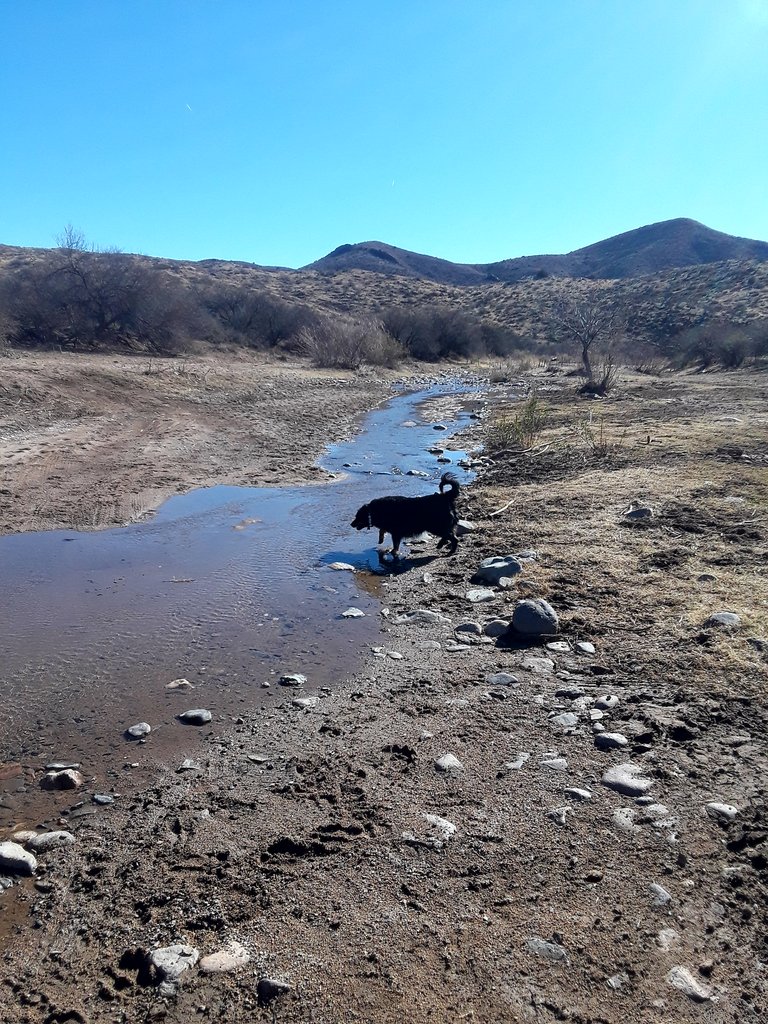 Time to explore!!! So many sights and smells along Turkey Creek for my curious little girl. Lizards sunning themselves on the rocks, noisy birds in the scrubby junipers and even an occasional honeybee looking for a drink.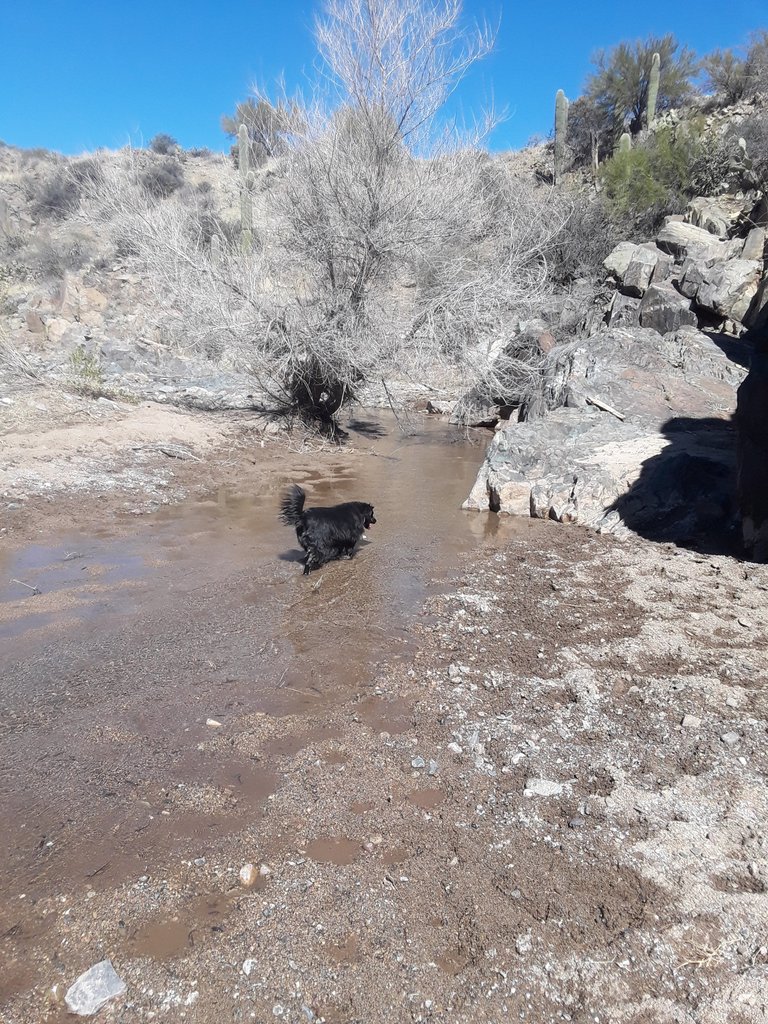 Have to sit and be a guard dog while Daddy does some gold panning - no claim jumpers are going to get by her 😁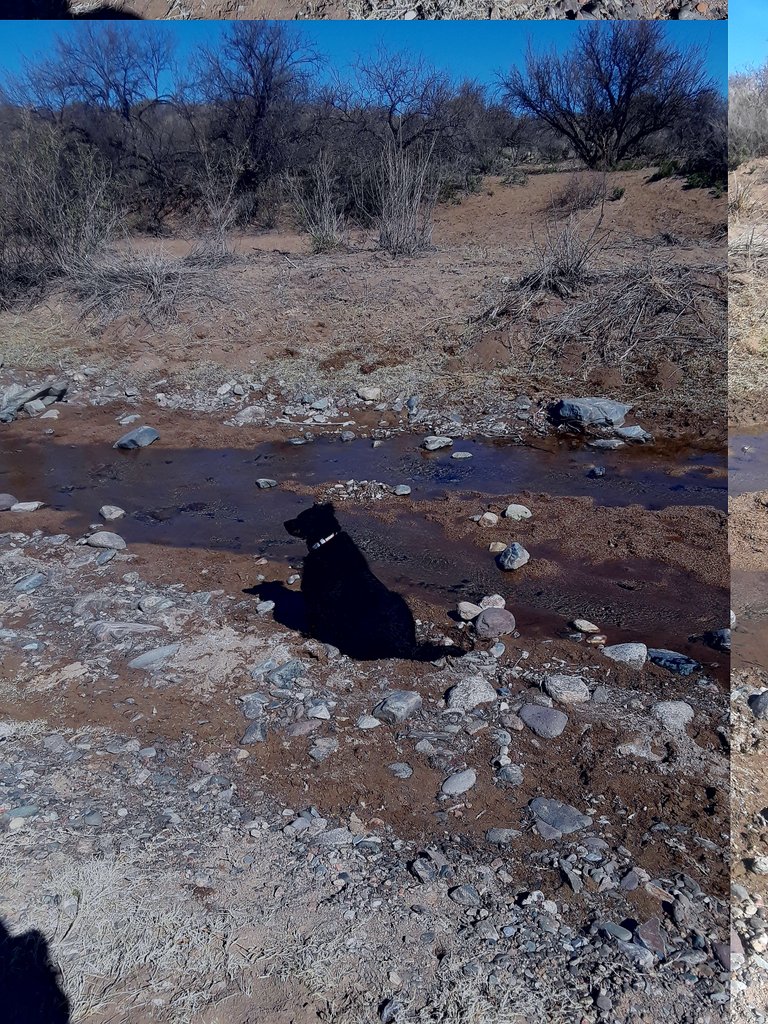 More exploring the lazy flowing creek. No other people here but plenty of hoof prints from roaming cattle and the occasional moo off in the distance.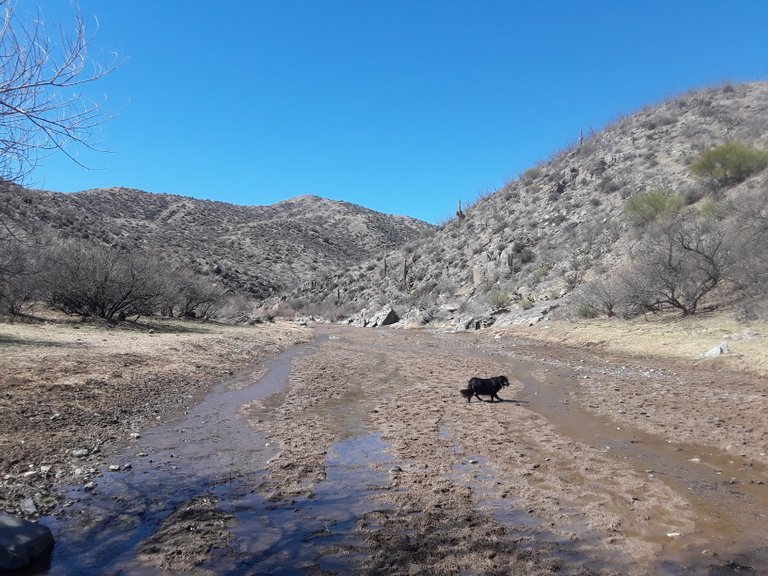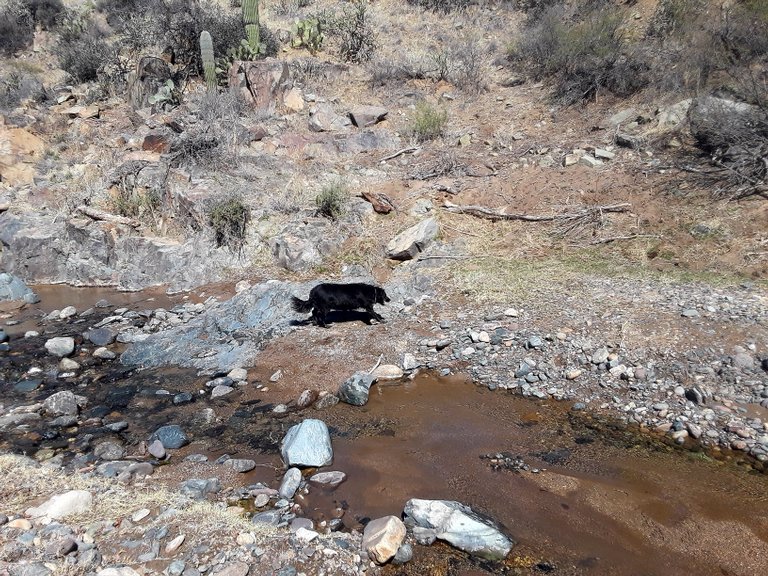 A pretty scene of the valley with the stately Saguaro Cactus standing like statues above my little Lulu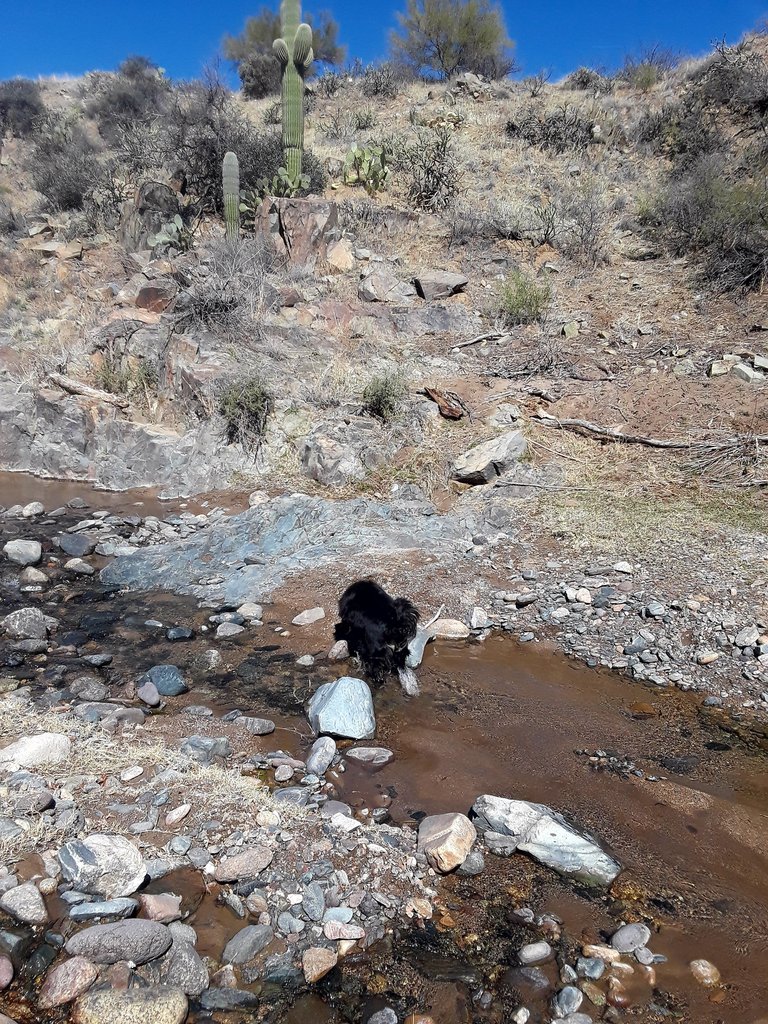 Ahhh...time for a bit of rest on some cool dirt - exploring can be soooo tiring for my Lulu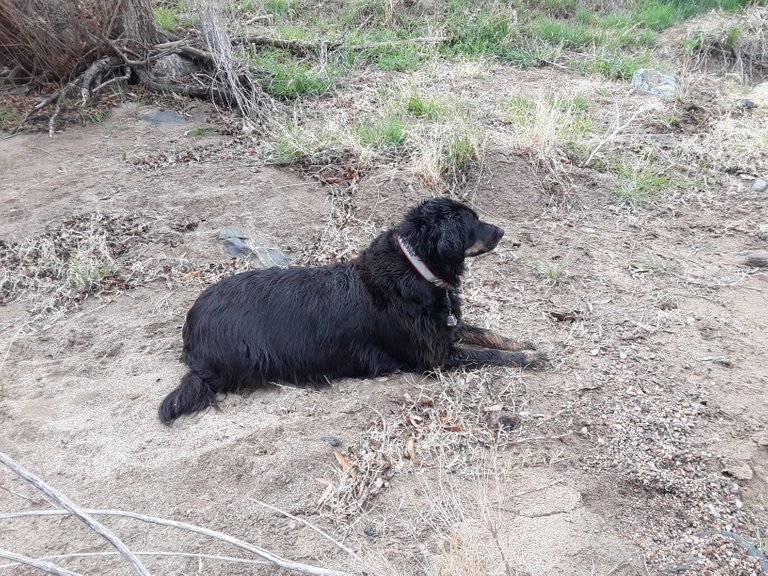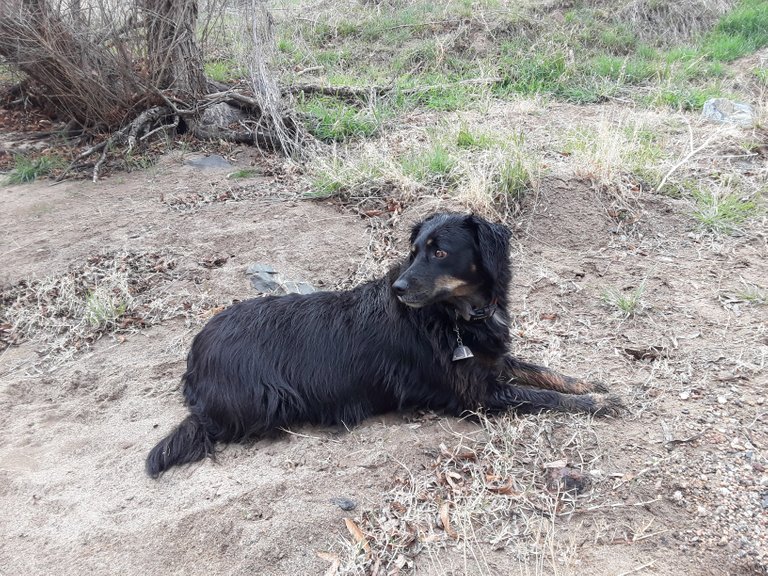 Time to head home until our next adventure together.