Hello, how are you today? I want to tell you a little bit about a community I'm a member of and with which I've been able to grow together with all the other users, it's called @project.hope you can visit it at any time. In this space all the users do the possible thing to support to us, commenting and voting our publications, the idea of everything is to be a very united community and I believe that we have obtained it.
I would like you to dare to visit us, you can leave me your opinion in the comments.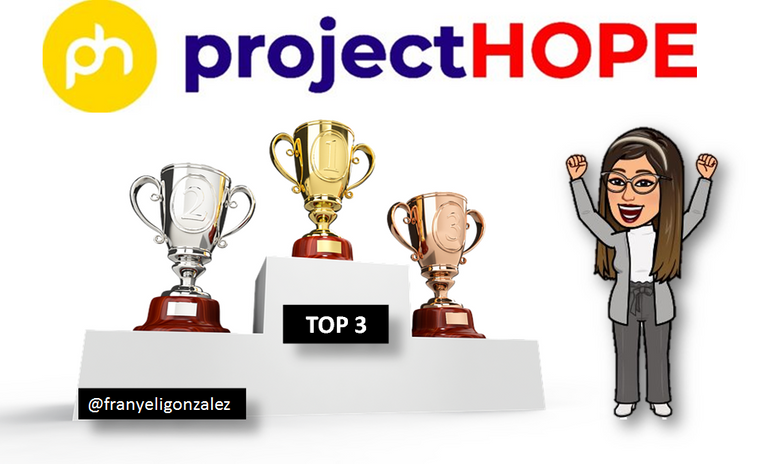 Source
Source
For that reason today I bring you my top 3 of the week, I think they are publications of great interest and quality. Take a look at them!

MY TOP 3
First of all we have our friend @valchiz who brings us an excellent publication, he talks about the importance of dedicating some time to us and forgetting about certain responsibilities such as work, our mind needs rest and of course, fun.
I invite you to visit his publication and leave a quality comment.
Finding Time For Yourself In Business

Secondly, we have our friend @frederickbangs who gives us an excellent publication, he tells us about the importance of a brand for our business. All the benefits that can come from creating a good name, in my opinion is something that should attract the attention of customers, usually people are very visual and get carried away by names and designs.
I invite you to visit their publication and leave a quality comment.
Careful considerations before choosing a business name.

And thirdly, we have our friend @tfame3865 who tells us about the lack of control of people at certain times, specifically in this (December), the excessive purchases and expenses that most people make for no reason. It is interesting how people waste their money on superficial things just to satisfy the rest of society with a tradition. I love Christmas, but I think the most important thing is to enjoy and create beautiful moments with our loved ones.
I invite you to visit their publication and leave a quality comment.
Don't be carried away by December celebration - Save for January: Business mindset

This is my top 3 this week, I hope you will join me in reading these publications, also it would be great if you join our community!

Source

The emojis used are from Bitmoji