Hello steemians! Just want to share the processing of birth certificate in new PSA Tacloban City. This Monday morning I want to process the birth certificate of my son in new PSA because it was a requirement in their school before their class end this year. Just wake up not too early about 8;30 am expecting I can get the certificate early. And I have no idea that the company name was already change from (NSO) to (PSA). And even how they process, before its just a single line waiting for everything that will be processed for your documents.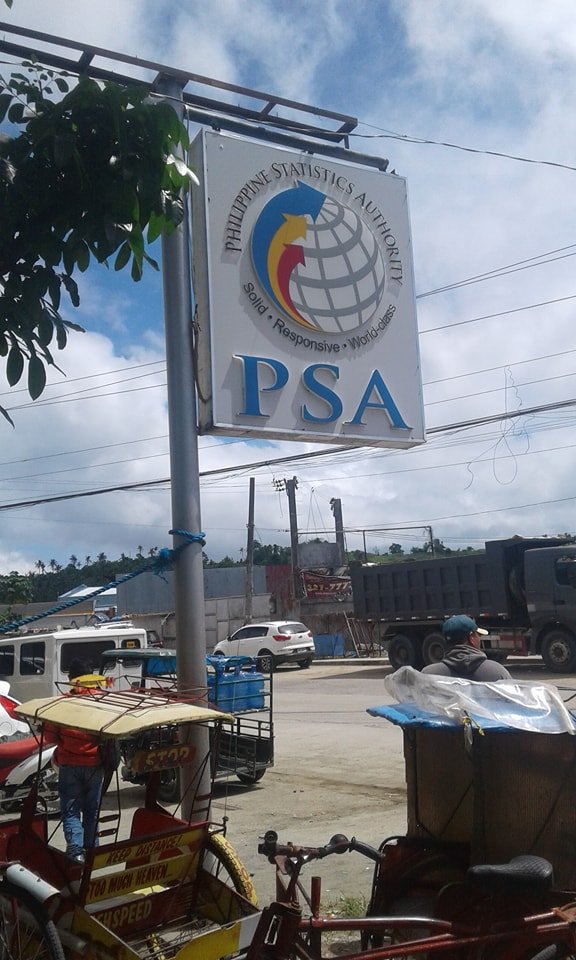 When I arrived around 9:20 am I was just calm going inside the building to get the priority number and to fill up the form for the information of my son. Then I simply ask the guard where to get the priority number and the form. I was so shock when he told me that you are in the wrong line.  Go outside and at the back of the building there is the form and the line so that you will get the priority number. And I saw this long line of people who want to get their certificates.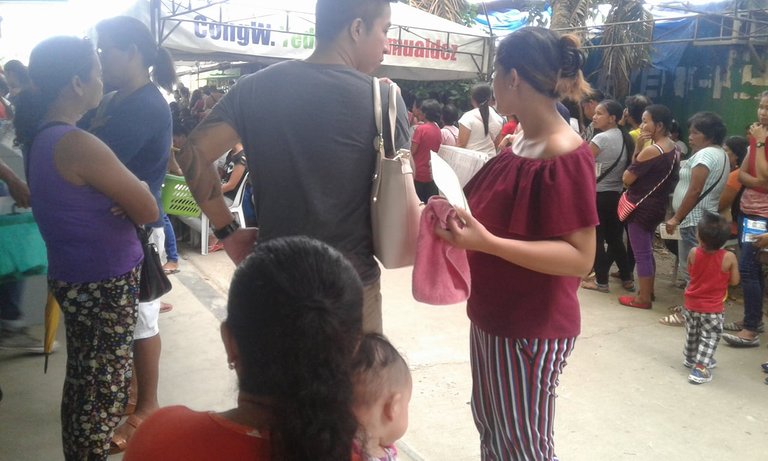 This is how they process how to get a  birth certificate ·
 Get the form to be filled up
 · You need to stand and full in line with the others.
 · After standing you will set in the chairs and move to the other chairs if the people in front is already get inside. 
· If you are already in front of the chairs they check your papers if you write the information correct and look for your i.d.
 · And if you are not related to the person who request the document  you need to provide a authorization letter to be approved inside. 
  (It is already 11:05 when I get in front of the line )
 Finally I got inside! I thought it will be no more fall in line….. But sad to say, the front desk just announce in the microphone that all who get inside and finish filled up the form will get in to line again and wait for your to turn to have your priority number….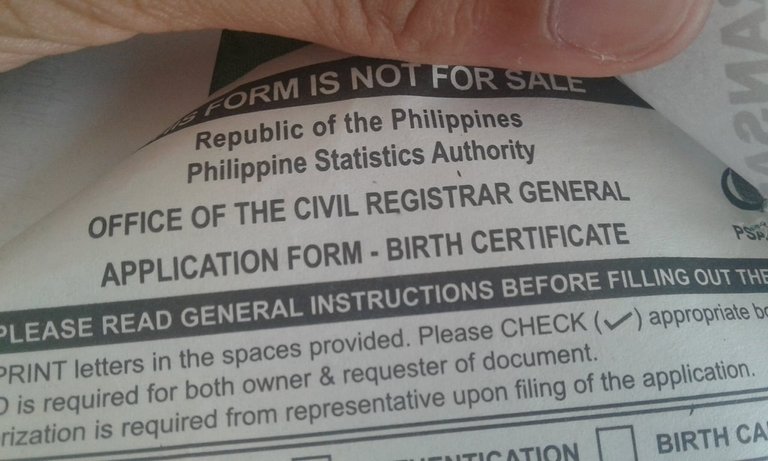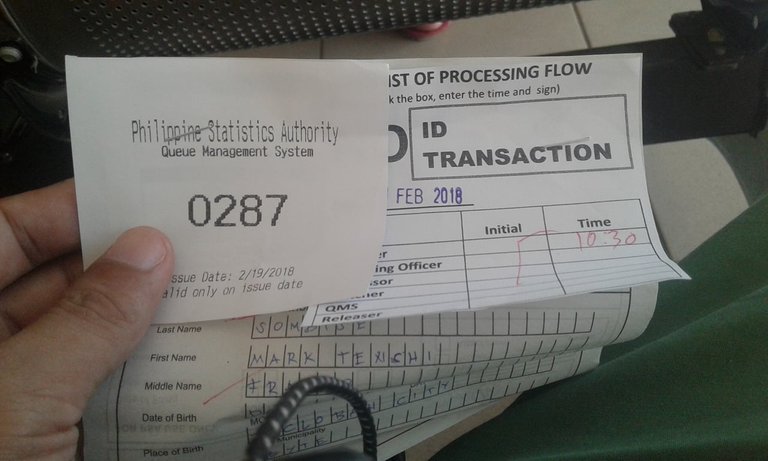 It is already 11:30 am when I got my priority number…. And I will be called in 0287 to pay the amount for the certificate . And the next number that will be called is only at 0241... Need to wait a lot for my turn.
  I think, it was about 12:10noon when my number was called and paid the amount of 155.00 pesos. But it's not the end yet…. The casher told me that after you pay you need to go to the other building to wait your name to be called…. It was passed 12 noon already and my stomach is already murmuring  because I did not eat my lunch yet! Hayssssss…… So, go to the other building and get inside and again the front desk announce that you need to wait for your name to be called before you come in to the counter to get the documents. And it will be 30 mins. To 1 hour before your paper to be released, it depends how your paper will be download in the information in the computer.
  So again I wait more than an hour…… Finally I heard my name called ….. I've got the birth certificate of my son it was about quarter to 2pm. What a stressful day processing this paper. 
Hope the management can change their system so that the people wont take too much time for this, likewise to the senior citizen they are old enough for this.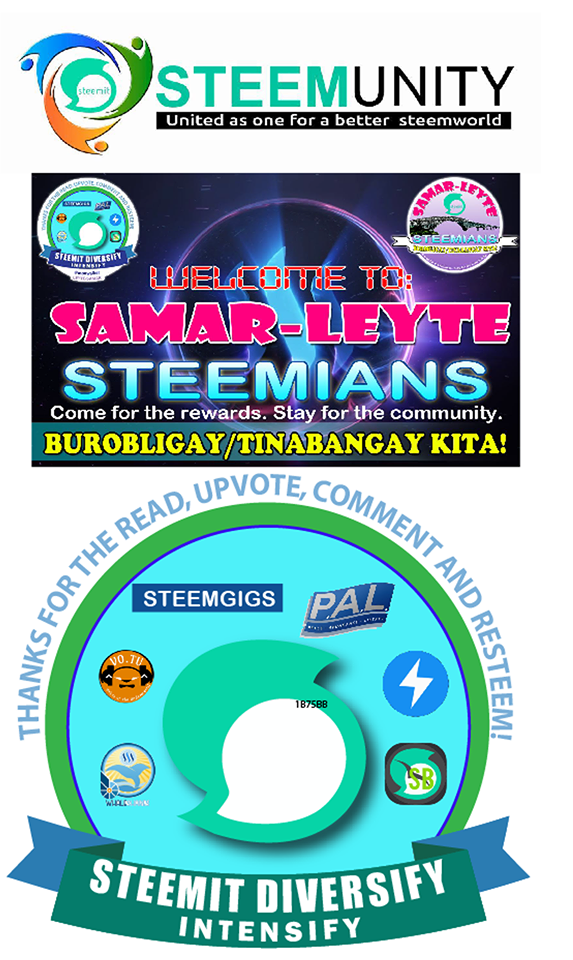 Follow me @monwalker

Hope my incoming posts will be an inspiration to my reader and be an informative one. Thank you for the unexpected upvotes, comments and resteeming.