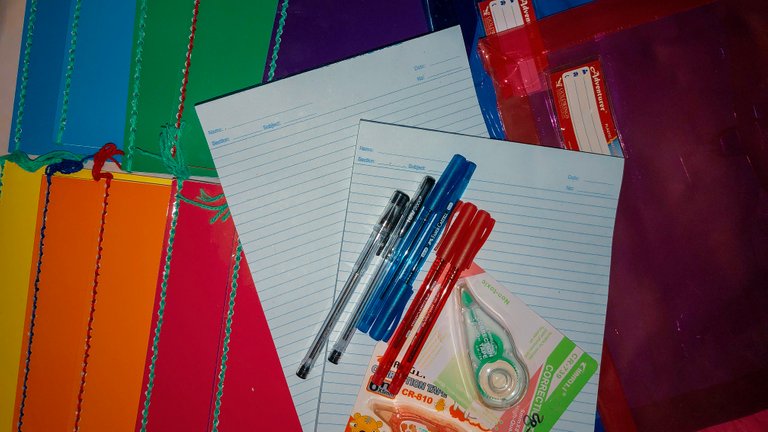 ---
Good morning dear collaborators!
Its gonna be the start of classes in the public schools on Monday, June 3, 2019. Angeline, along with her siblings will be arriving tomorrow in the town proper. They will be staying in the boarding house @randomkindness has rented for them.
Yesterday, I was able to find time to buy some school supplies. I got 10 notebooks, 2 papers, 6 pens (blue, black and red), 2 correction tapes, and 2 plastic envelopes with handle for a total of ₱456.00 ($9).
After the orientation, the students will know the needed requirements per subject. That's the time I will buy the lacking supplies that I still haven't bought for them.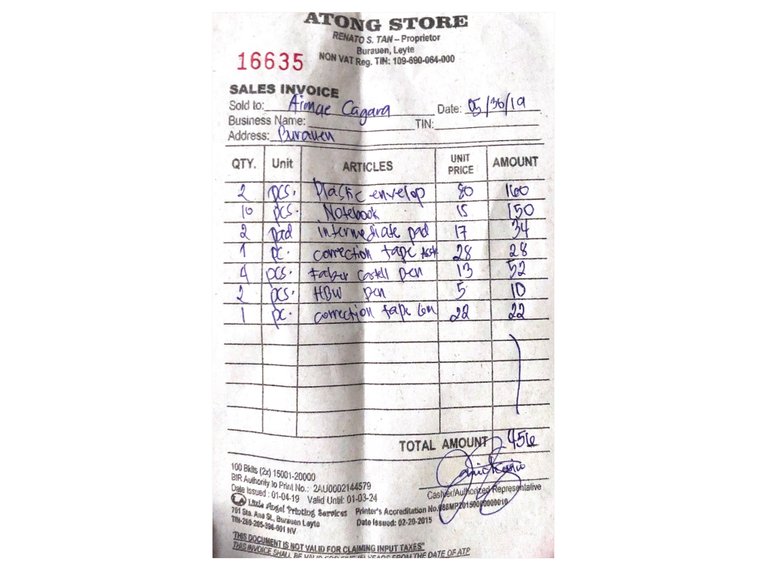 When I was already at the store, I honestly don't have any idea what to buy. Haha. So I needed to ask the young sales staff for suggestions on what do highschool students need, like what paper do they use, what kind of notebooks to get. This whole thing is so strange, and exciting at the same time. I feel like a mother with 2 kids about to enter highschool. Haha.
This is fun. I'm having fun.
---