Introduction
Current psychology (read: science) does not promote mental health in the sense of human flourishing, but rather some "ideal" which no one can attain. This is a bold statement to make, and there is no way I can defend it properly. But read it in this way. Take, for example, the Epicurean philosophy and sciences. The atomistic theory (of the soul) is something current science would laugh away, it is not up for scientific verification, it should purely be dogmatically accepted. Why is this? Because the atomistic theory promoted human flourishing, or it sought after ataraxia, a life free from anxiety and stress. The scientific theory was not promoted in order to mirror nature, but rather to promote a good life; the scientific theory did not want to "get it right" or get to the "bottom of it", but it rather promoted a way to live life without baggage and fear (of the gods or whatever caused unnecessary stress). One can criticize this from various perspectives but let us try and see this idea through. Let us leave all of the actual theories of yesteryear and of now and focus on the idea: current science does not promote human flourishing or ataraxia because it is seen as something detached from us.
Mirroring of nature
The idea that our theories "mirror nature" is not something foreign. The wording might be odd. But the idea that our theories of, say, movement predict certain phenomenon is not controversial. We trust that our theories will "get it right", or that what actualizes can be predicted to a certain sense. We can predict the movement of an object with theories and mathematics. Complex mathematics will predict the movement of a certain weight etc., through space etc., with a certain accuracy. One might naively state that our theory and math "mirrors" what happens in "real life". This is not controversial, nor is it something one can attack or criticise without the required knowledge. This is also not something I want to critique in any way. This ideal of "objectivity" in science is what matters: there is no human subjectivity "influencing" the "world" as such. The theories are devoid of human influence, the world is devoid of human influence, it is merely a "mirroring of nature".
Science and humans
We stand, in a sense, outside or a step backwards from what we are investigating. The object moving across a certain surface and our theories mirroring or predicting the outcomes are not influenced by our subjective feelings, nor does it have any influence on our subjective feelings. The study of science has nothing to do with our subjective feelings or our way of viewing life, or so it should be. But this is not the case. The Epicureans did not fear death because after one died, your soul and body dispersed into its atomistic parts, in other words, one would feel nothing, on could not stand in the afterlife before a judgemental panel of gods or entities because there was nothing as such. The sciences for the Epicureans promoted ataraxia or flourishing by stating there are only matter or material and nothing of an afterlife or hell or gods will happen because there is nothing after life. No feelings, nothing. There was a certainty on which one could rely; I should not fear death because it cannot harm me, thus there is no stress. (Or there should not be.) But today our sciences are functioning on a different level. Can your theory predict? Can your hypothesis be tested? Where are your results?
One enters upon a problem when the studied "objects" are "subjective entities", i.e. when we as humans are the subject of our theories and predictions. If we try and apply this same "mirror" to our own nature, what do we see? Can we predict our behaviour? Can we even work with an "ideal" human nature? What are the constants we put into the theories?, etc. This is the problem of the mental health professions or psychology. The "objects" being studied are not the same as things out in the world, or we perceive it as different. If we try and predict, theorise or hypothesize humans, we stumble upon a world of different problems. Let us look at depression as example. Depression is hypothesized as various things, but the one most people are familiar with are the chemical imbalance theory. There is a chemical imbalance which needs medication to rectify it, depression is thus not something you can get rid of on your own; one cannot just "get rid of it" or "shake it off". You are also not (entirely) responsible for it, it is your brain, it is an illness like any other illness, it is physical etc. (Once again, don't read this as me criticising this model or theory, because I am not.) A pill is given to the depressed and then all will be good. One is, in a sense, cured from depression, or one maintains the chemical balance with medication.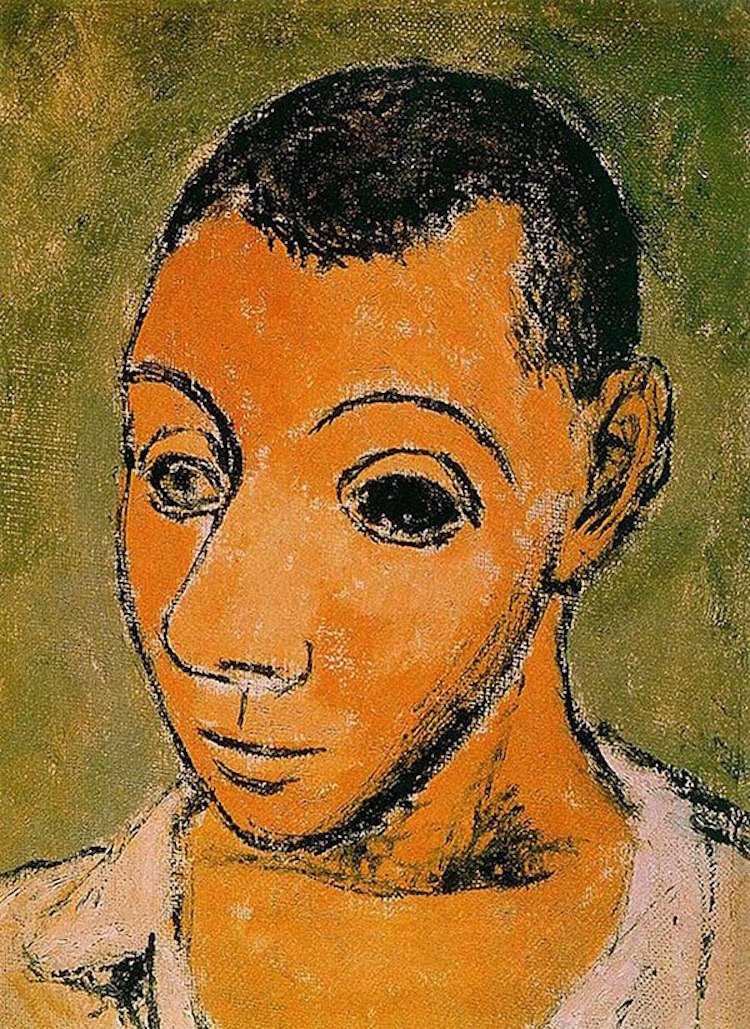 The problem with this model is that we can somehow "idealize" or "normalize" the chemical makeup of the mind. Here is the ideal brain in complete harmony; anything with excess or loss needs more or less of this or that. Here is a pill to rectify your losses, here is a pill to manage your excesses. This is how you should look like; this is how your brain should function, but don't worry it is not you, it is rather your brain's fault. You are not to blame here. To me there is a glaring problem with this model; it is not that we are looking for human flourishing or ataraxia, but rather a mythical ideal which no one can ever reach.
Ataraxia, magical pills and the conclusion which no one reaches
Freedom from anxiety, or ataraxia, is the state of mind which most of the Hellenistic philosophies sought after. One should get rid of things which cause this stress; the Epicureans got rid of the religions and sciences which caused their followers to feel stressed. For example, the idea that one will be punished for your behaviour will lead one to stress over every action. This life of stress will not promote flourishing, this life will merely promote a constant "looking over one's shoulder" mentality. This same feeling of stress is promoted by our current psychologized era; do I have enough of this chemical?, is there too much of this?, is my brain functioning normal?, is this behaviour normal?, and so on. This constant questioning is not conducive for a good life, or one of ataraxia. In fact, it directly causes an anxious lifestyle; it causes one to constantly look over your shoulder, am I eating the right food?, am I acting as I should?, should I take this pill?, and so on. This is not the flourishing life one might want.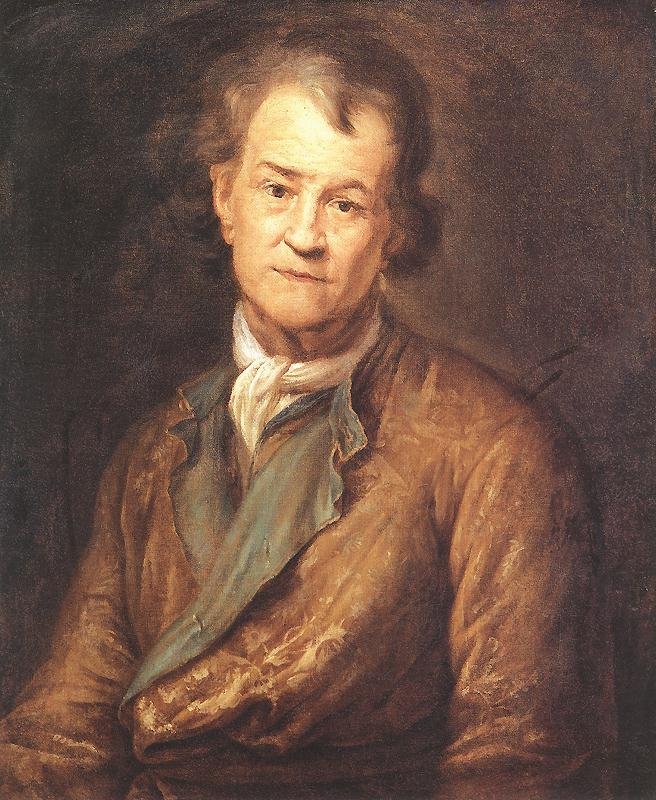 If there was a magical pill which caused one to live a life free from stress, promoting human flourishing, it would have been taken by everyone. But, I think, this will never be the case; there will never be a time when such a pill (or anything for that matter) will replace the flourishing humans seek. This flourishing (whatever it may be) will never be as easy as taking a pill or replacing this chemical, etc. One might state that human flourishing or this elusive state is not something one can possess or achieve; it is not a fixed destination. It is rather a by-product of a lived life, a life one chooses oneself. It cannot be chosen for you, it cannot be achieved by drinking pills, etc. There is no magical pill which can bring forth ataraxia or flourishing. Constantly chasing it will also bring nothing forth.
At this stage, we are so set on getting rid of the unique self, that we are losing what it means to be human. Life is a struggle, but in this struggle, the by-product of flourishing and ataraxia is to be found. If one constantly fights against this unique self, if one cannot accept what one is or should be, or if one tries to accept what others tell you to be (like psychology), one will never achieve ataraxia. One will always be anxious; one will always look over one's shoulder. The unique self, whatever that may be, is not an elusive or mythical thing, it is merely that one needs to accept who oneself is. *
(* That being said, if one needs medication, please see the doctor or psychiatrist or psychologist one trusts. One cannot simply "get rid" of, say, depression. Depression, and other disorders, is not something one can "snap out of". The essay merely argues that holding an ideal of what it is to be human will in the end "get rid" of the unique self. In other words, if we ascribe to be the same as everyone else, we will lose our uniqueness and that is something worth fighting against.)