Welcome everyone to PhotoChain Challenge Edition 102, hosted by @davidesimoncini. If you haven't yet heard of this, just click on the link here and know more about this very exciting contest. Do join us and have fun!
Last week's winners and their keywords are:
and
---
Before the end of last year, my office called me to inform me that they were giving me some desk calendars and an umbrella as Christmas giveaways to my major clients. Due to my busy schedule I was not able to pick them up until this week. And the sad news was that only the desk calendars were left as they had to give the umbrella to another VIP client. Oh well, I should have picked them up before the new year and probably would have gotten the umbrella too.
Anyways, after I picked up the desk calendars, I suddenly remembered the PhotoChain Challenge for this week and I thought what perfect timing. So I unwrapped one of the calendars and held it up against the sky and voila! I have my entry to the challenge for this week. Check them out below.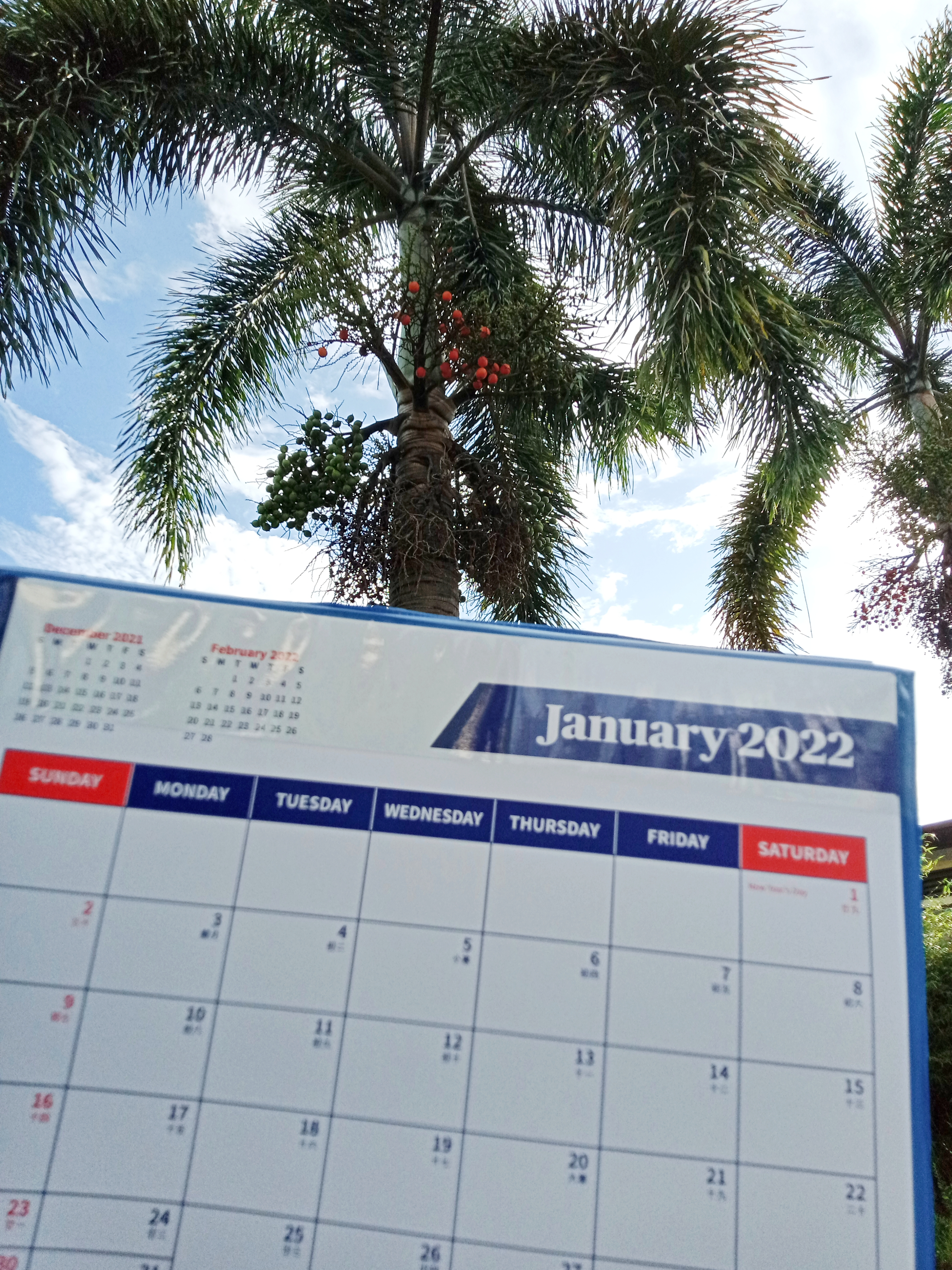 Pointing at the date photo was taken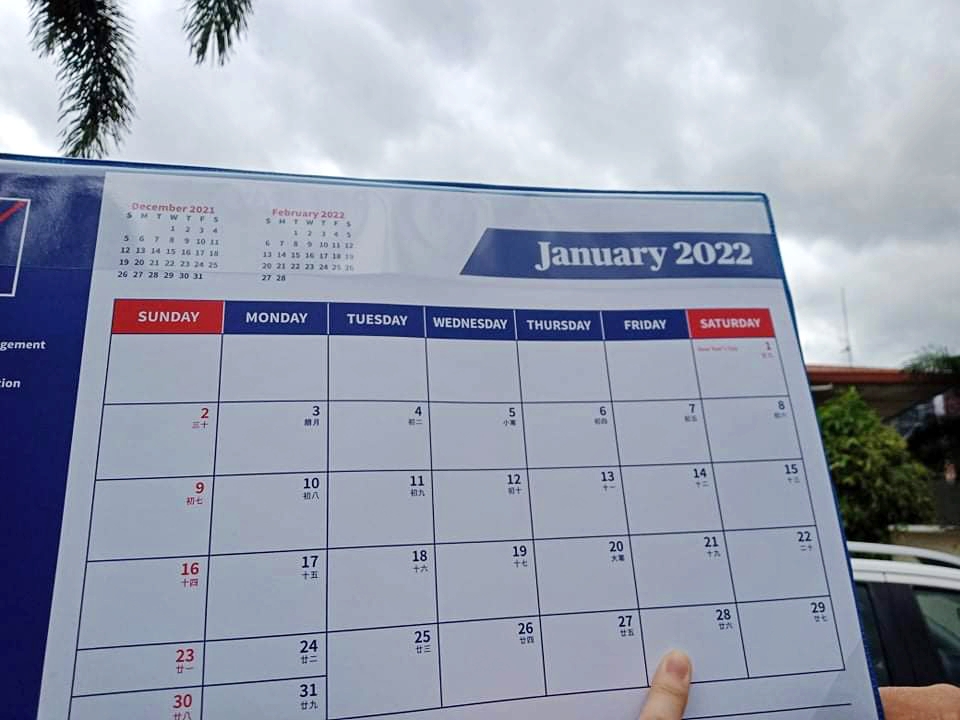 Name of the Company on calendar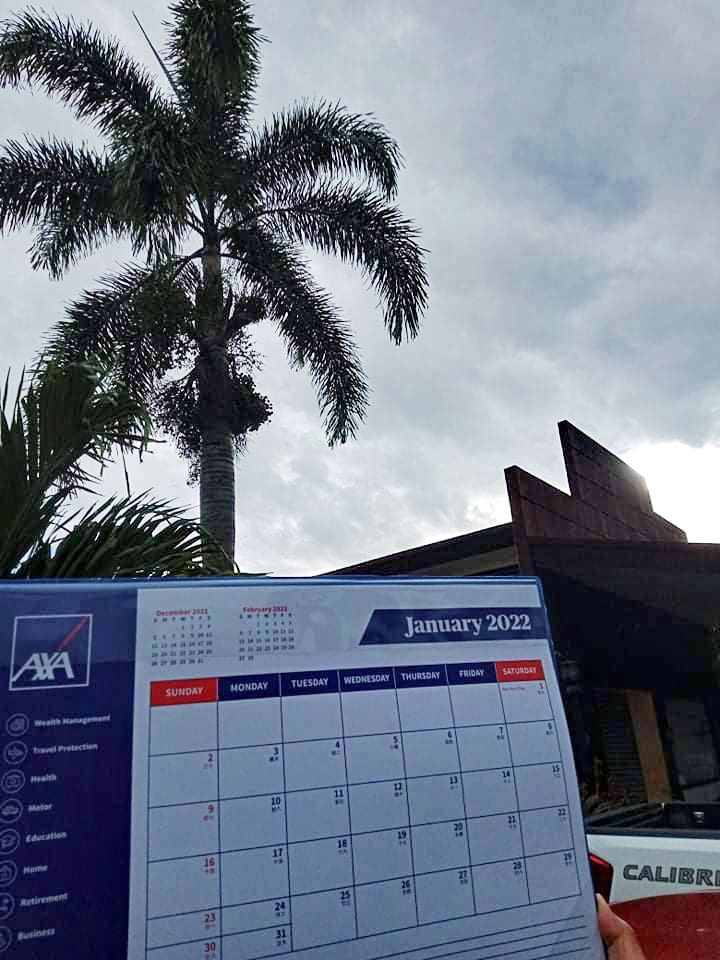 My personal Keyword:
LEAVES
CALENDAR / SKY / LEAVES
And that's it for this Edition. Wishing all the participants good luck in the contest. May you all have a blessed week ahead!
(All photos are mine.)