Using Lens flares in Light Painting Photography.
Every lens creates these flares. Depending on the built they can look quite facinating. My favorite lens in that regard is the Laowa 12mm F2.8 ZeroD. To many, these lens flares create undesirable artifacts in the images. I usually say try to make it a feature if you can avoid it. So I started to love them and deliberately use and incorporate them in purpose into the images and my compositions.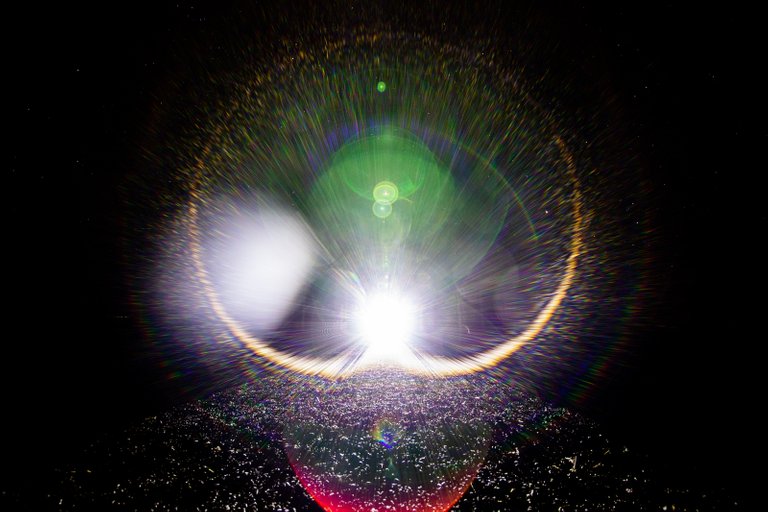 This shot of course was not the intended end result but to test the flare you simply shine straight into the camera or little from the sides and see what comes of it. Then see how this could be integrated into your composition.
So the happy shot was this one: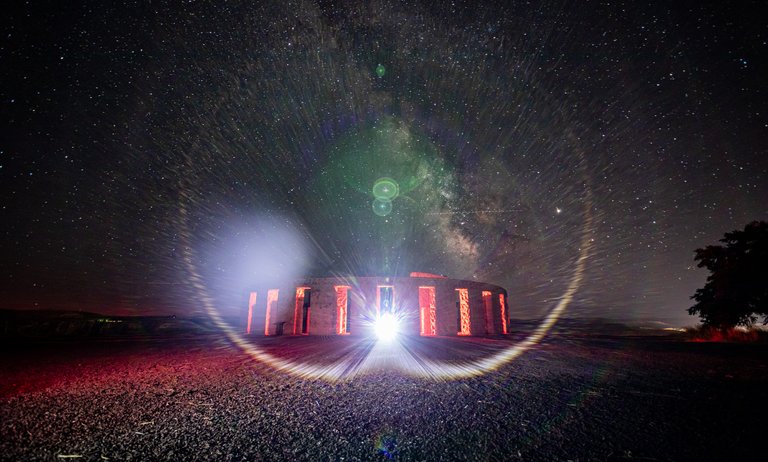 This photo was published here before.
Different lens different flare: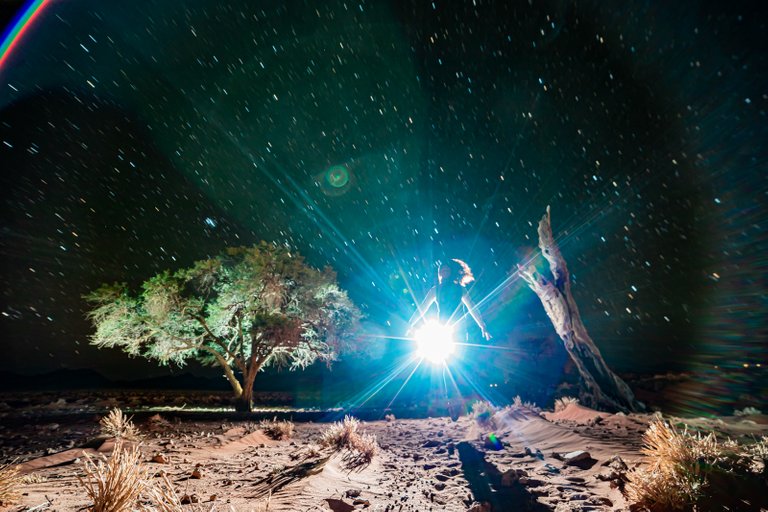 You saw that shot in yesterday's post.
I hope this is another piece in the puzzle that makes you understand and appreciate a tiny bit more what and how I work to get a single image. I hope it was somewhat inspirational. If you have more questions please do not hesitate. I am happy to share my knowledge. Hope you find your way back to my blog and return regularly.
---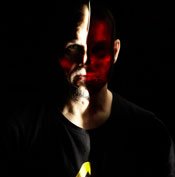 Gunnar Heilmann Photogrpahy
If you are interested in more of my art please also see:
Website YouTube Facebook Page Instagram Feed
Since I am one of the cofounders of the LightPainters project, I also help and support the Light Painting community as a curator - not only on the Hive.
We are Light Painters

To help and support the LightPainters community here on Hive I would appreciate your delegation of HivePower. Any amount is appreciated. It does not require much to get started, we are happy for any gesture.
How to delegate?
Delegate 50HivePower, [50HP]
Delegate 250HivePower, [250HP]
Delegate 500HivePower, [500HP]
All the Hive Power will help to upvote the artist's contribution as part of the LightPainters community.
Thank you so much!