Camera Rotation Light Painting in the historic Library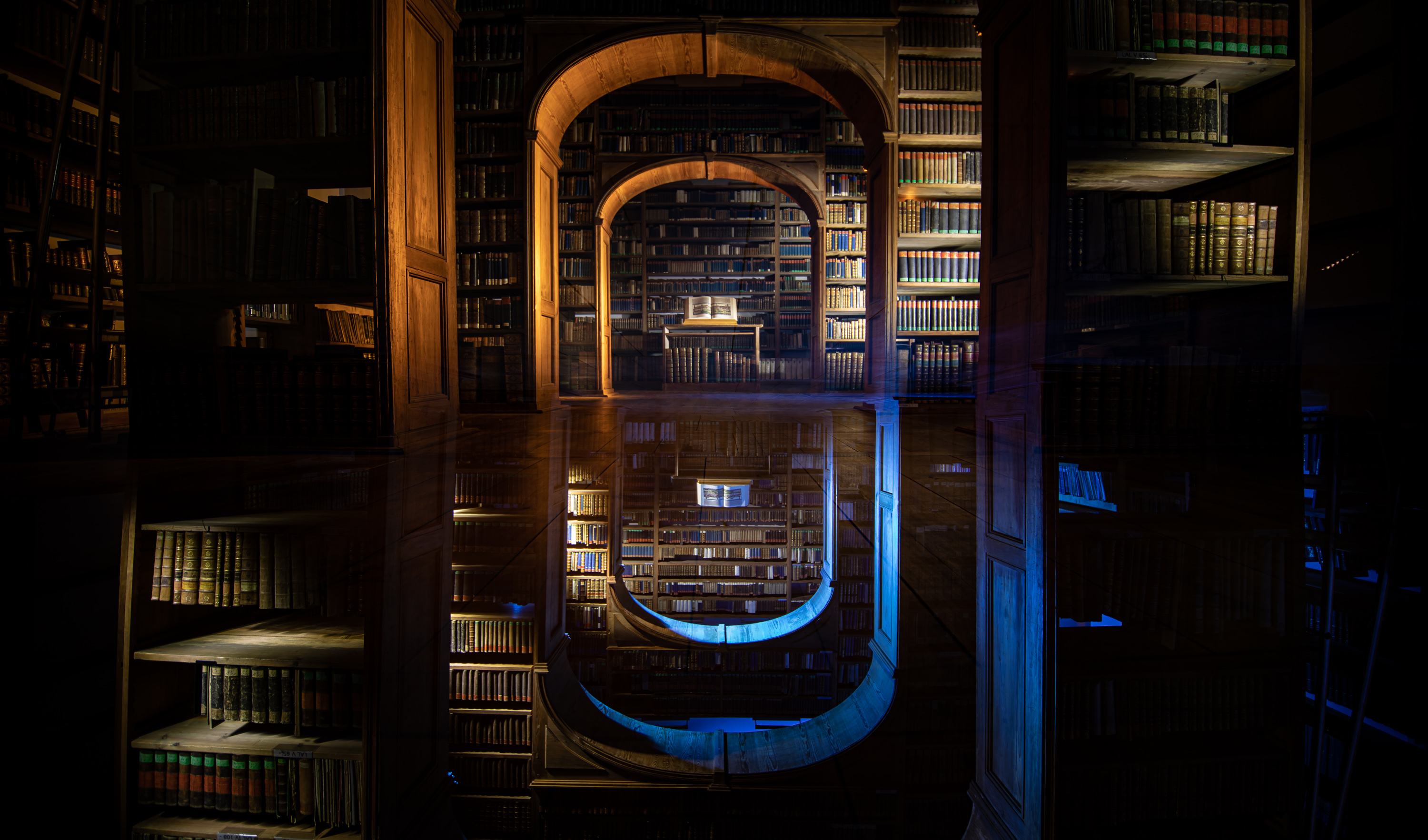 In my initial post from 6 month ago I introduced you to this wonderful library in Görlitz.
Today I share another photograph taken during the same night. For this, I used the camera rotation tool halfway during the single exposure light. After starting the exposure, I ran around starting from the right-hand side with white and orange torches. Returning to the camera position I rotated the camera, changed the color of the flashlight, and did the same thing in blue and white.
What settings?
| | Canon 5D Mark IV Camera Settings: |
| --- | --- |
| | 84 seconds |
| | F11 on the LAOWA F2.8 12mm ZeroD |
| | 100 |
Görlitz Library
As the easternmost city of Germany, Görlitz is the place to be if you're after a generous dose of culture. Together with friends from Saxony, I spent a night in the museum/library. Thanx to the great Organization of Danilo Strauss and company of good friend Felix Leda from Ferpixelt, Feli, and Natalia I got to spent a wonderful time light painting in Görlitz.
Görlitz has a rich architectural heritage on display. (there is to explore lots of historic remains of Gothic, Renaissance, Baroque, Neoclassical, Art Nouveau times).
The Barockhaus is the most significant Baroque building in the region. It hosts the artistically formed "Oberlausitzische Bibliothek der Wissenschaften" Engl: Upper Lusatian Library of Sciences and its collection mostly dedicated to science.
Founded by Karl Gottlob Anton in celebration of the enlightenment, it contains around 140.000 volumes, manuscripts, and handwritten books as old as from the 11th, documenting the history and culture, art, nature, economy, and society of the region.
Whether you are a book worm or not, this architectural Gem inspired my curious sense of engineering in wonder. We had access to the wooden vaulted shelves filled with handwritten, copper printer medieval science books.
Many thanks to the Die Freunden der Görlitzer Samlungen e.V., who trusted on us to photograph their cultural heritage, run through their corridors of history in the dark. Special thanks for staying up so late on such a cold evening.
My shout out to Danilo Strauss, for holding and sharing access to Görlitz precious gems as well as to Feli our model, and Felix Leda for a great collaboration here.
Thank you Natalia for filming and helping with the edit.
Interested in watching the Making Of again?

I hope it was informative and maybe also inspirational. If you have more questions please do not hesitate. I am happy to share my knowledge.
---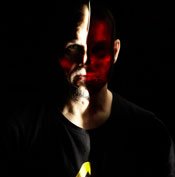 Gunnar Heilmann Photogrpahy
If you are interested in more of my art please also see:
Website YouTube Facebook Page Instagram Feed
Since I am one of the cofounders of the LightPainters project, I also help and support the Light Painting community as a curator - not only on the Hive.
We are Light Painters

To help and support the LightPainters community here on Hive I would appreciate your delegation of HivePower. Any amount is appreciated. It does not require much to get started, we are happy for any gesture.
How to delegate?
Delegate 50HivePower, [50HP]
Delegate 250HivePower, [250HP]
Delegate 500HivePower, [500HP]
All the Hive Power will help to upvote the artist's contribution as part of the LightPainters community.
Thank you so much!