Light Painting inside an old Military Fuel Tank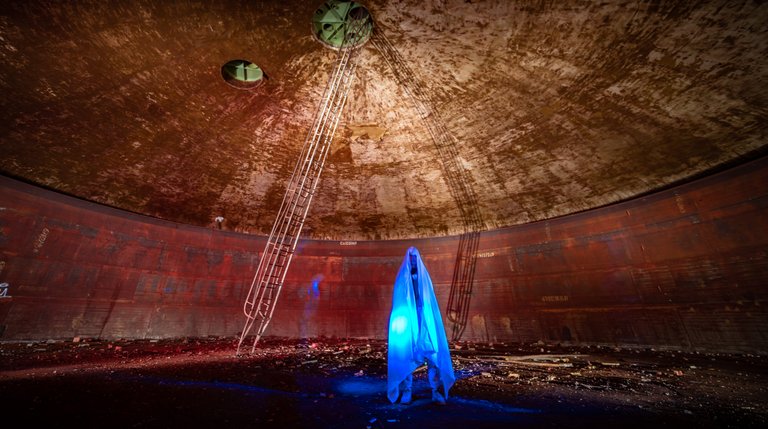 Something different from the underground forest near Berlin with my neighbors.
When we went to an old military facility there were two huge tanks that we went, here you see the first 2 shots of the second tank yet bigger of the night I share here today. We were particularly interested in looking 'into' two of the fuel tanks. The tanks are empty for 30 years and aren't smelling much like gas anymore. So that was good news.
For both images, I used a blue flashlight on the ghost and then lit up the tank walls in slightly different color settings.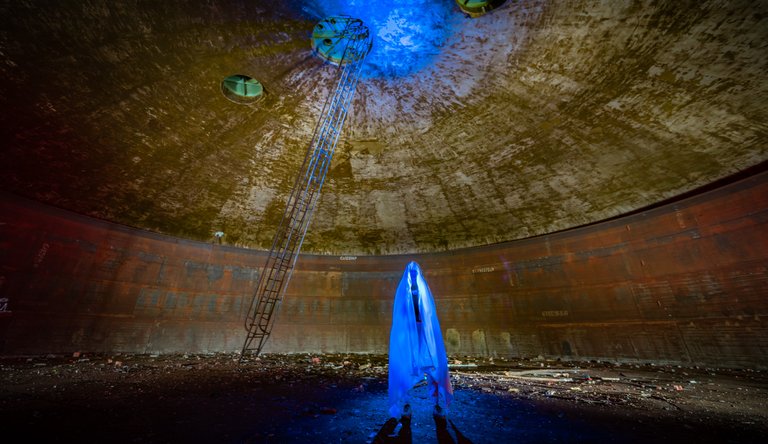 Would have loved to use also some fireworks but to be honest we did not exactly feel safe. What if there are some fumes left that can ignite? Anyhow super scary, probably not dangerous yet better safe than sorry.
I really hope you liked what you saw and this was informative and maybe also inspirational. If you have more questions please do not hesitate. I am happy to share my knowledge.
---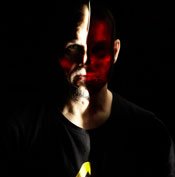 Gunnar Heilmann Photogrpahy
If you are interested in more of my art please also see:
Website YouTube Facebook Page Instagram Feed
Since I am one of the cofounders of the LightPainters project, I also help and support the Light Painting community as a curator - not only on the Hive.
We are Light Painters

To help and support the LightPainters community here on Hive I would appreciate your delegation of HivePower. Any amount is appreciated. It does not require much to get started, we are happy for any gesture.
How to delegate?
Delegate 50HivePower, [50HP]
Delegate 250HivePower, [250HP]
Delegate 500HivePower, [500HP]
All the Hive Power will help to upvote the artist's contribution as part of the LightPainters community.
Thank you so much!