The silhouettes of my neighbors.
When we went to an old military facility there were two huge tanks that we went, here you see the first 2 shots of the second tank yet bigger of the night I share here today. We were particularly interested in looking 'into' two of the fuel tanks. The tanks are empty for 30 years and aren't smelling much like gas anymore. So that was good news.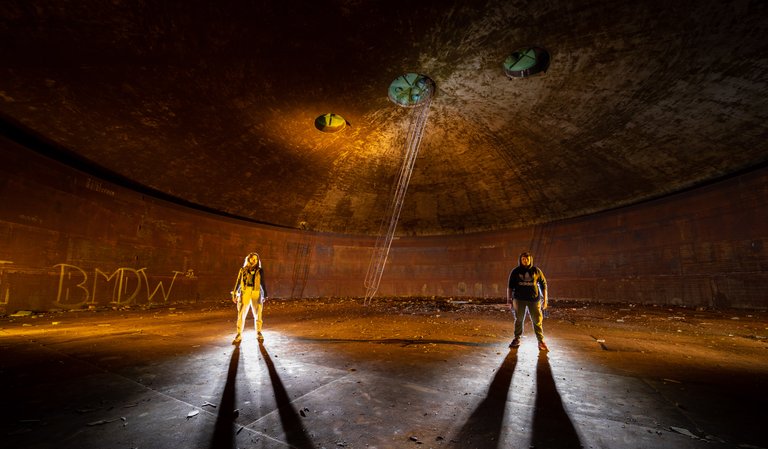 The simple light paintings sometimes are the coolest. These are relatively simple yet effective. My neighbors were super happy with the superhero shots they got.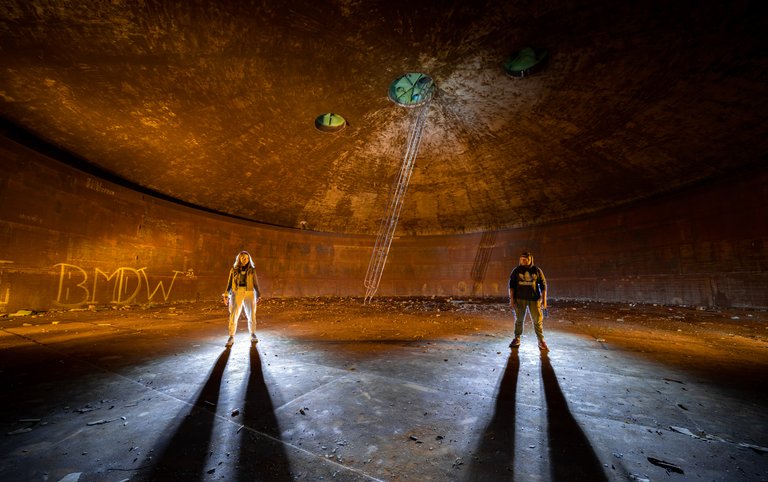 The principle stays the same as always. I try to do all the effects in-camera and not play too much with Photoshop. I started behind my neighbors with the kick light then I ran around the walls to light up the tank. It did take me about five test runs to understand how much light is required to apply to look cool.
I am super happy to explain it in more detail if needed.
---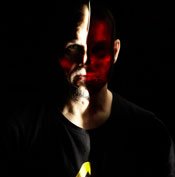 Gunnar Heilmann Photogrpahy
If you are interested in more of my art please also see:
Website YouTube Facebook Page Instagram Feed
Since I am one of the cofounders of the LightPainters project, I also help and support the Light Painting community as a curator - not only on the Hive.
We are Light Painters

To help and support the LightPainters community here on Hive I would appreciate your delegation of HivePower. Any amount is appreciated. It does not require much to get started, we are happy for any gesture.
How to delegate?
Delegate 50HivePower, [50HP]
Delegate 250HivePower, [250HP]
Delegate 500HivePower, [500HP]
All the Hive Power will help to upvote the artist's contribution as part of the LightPainters community.
Thank you so much!