Lili Plant Part II. - Livingroom Light Painting during Quaranteen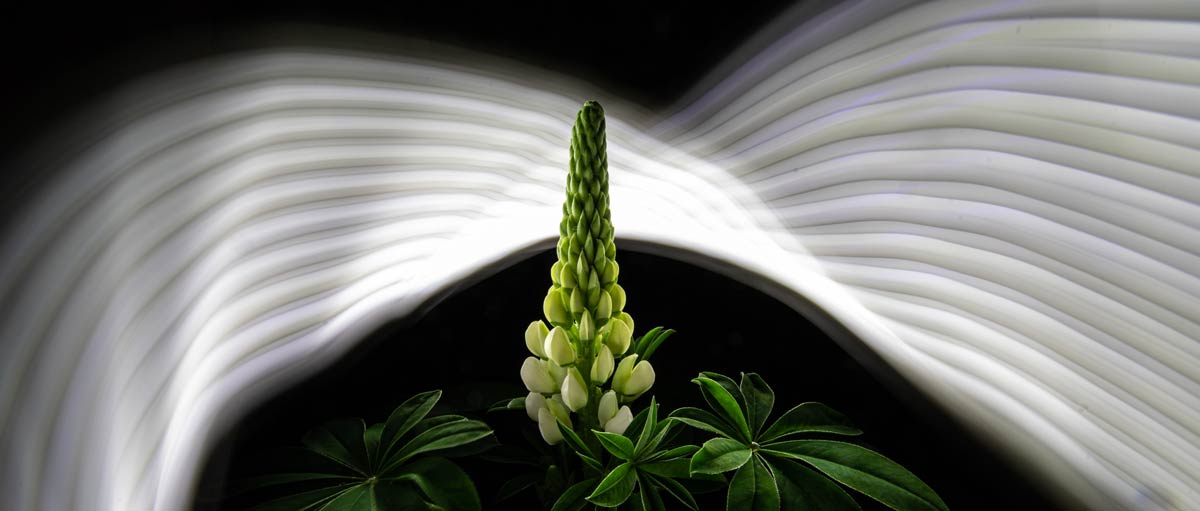 In preparation for my last post about Texture and Shadows I created some example shots that illustrate the procedure. Since I had this Lili sitting on my deck I grabbed it and light painted with it. Here you see the second shot from that night.
As a light tool, I used again a small scanner build from a car LED work lamp. You can see it in the video of my Instagram post from yesterday. or in the following image in the middle.

If you are interested in seeing the actual procedure, go to my Instagram post from yesterday. There you'll find a short video of how the photo was created.
What happened here?
Same as in the other original post. This single exposure light painting was created with no use of Photoshop. All in-camera with only minor adjustments in Lightroom.
| | Canon 5D Mark IV Camera Settings: |
| --- | --- |
| | 4.5 seconds |
| | F11 on the LAOWA F2.8 12mm ZeroD |
| | 50 |
I hope it was informative and maybe also inspirational. Maybe you try this at home ;-) If you have more questions please do not hesitate. I am happy to share my knowledge.
---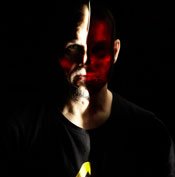 Gunnar Heilmann Photogrpahy
If you are interested in more of my art please also see:
Website YouTube Facebook Page Instagram Feed
Since I am one of the cofounders of the LightPainters project, I also help and support the Light Painting community as a curator - not only on the Hive.
We are Light Painters

To help and support the LightPainters community here on Hive I would appreciate your delegation of HivePower. Any amount is appreciated. It does not require much to get started, we are happy for any gesture.
How to delegate?
Delegate 50HivePower, [50HP]
Delegate 250HivePower, [250HP]
Delegate 500HivePower, [500HP]
All the Hive Power will help to upvote the artist's contribution as part of the LightPainters community.
Thank you so much!