Night Photography Lighting for the Rakotz bridge in Germany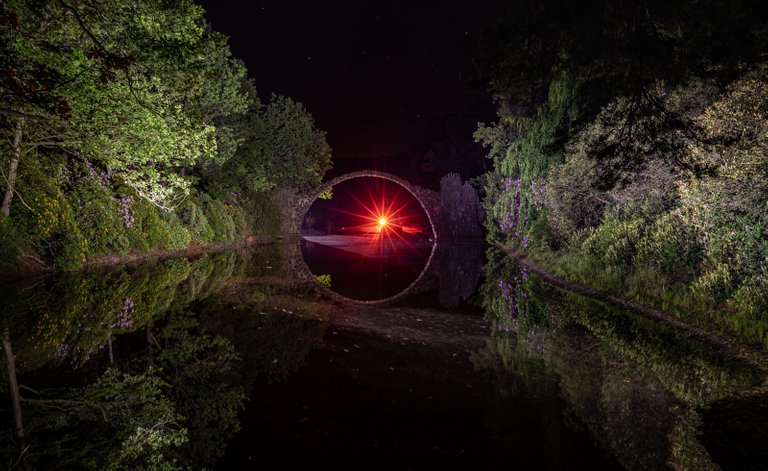 A few years ago I went after work to the amazing bridge for some Light Painting. Bringing Light to a place like this during the night. A challenge in itself with a grand reward. The picture is just so much worth it. This photograph meant a lot of running for me: first light up the left side of the lake, then run over to the left and shine the light to the right. After that, I ran all the way to the bridge and light that up. This is in total a 3km run around the lake within the actual exposure time before.
If you look closely at the star trails the lens was covered during the times it was running from one spot to the other. That's not been photoshopped ;-)
Here is a shot that I posted previously.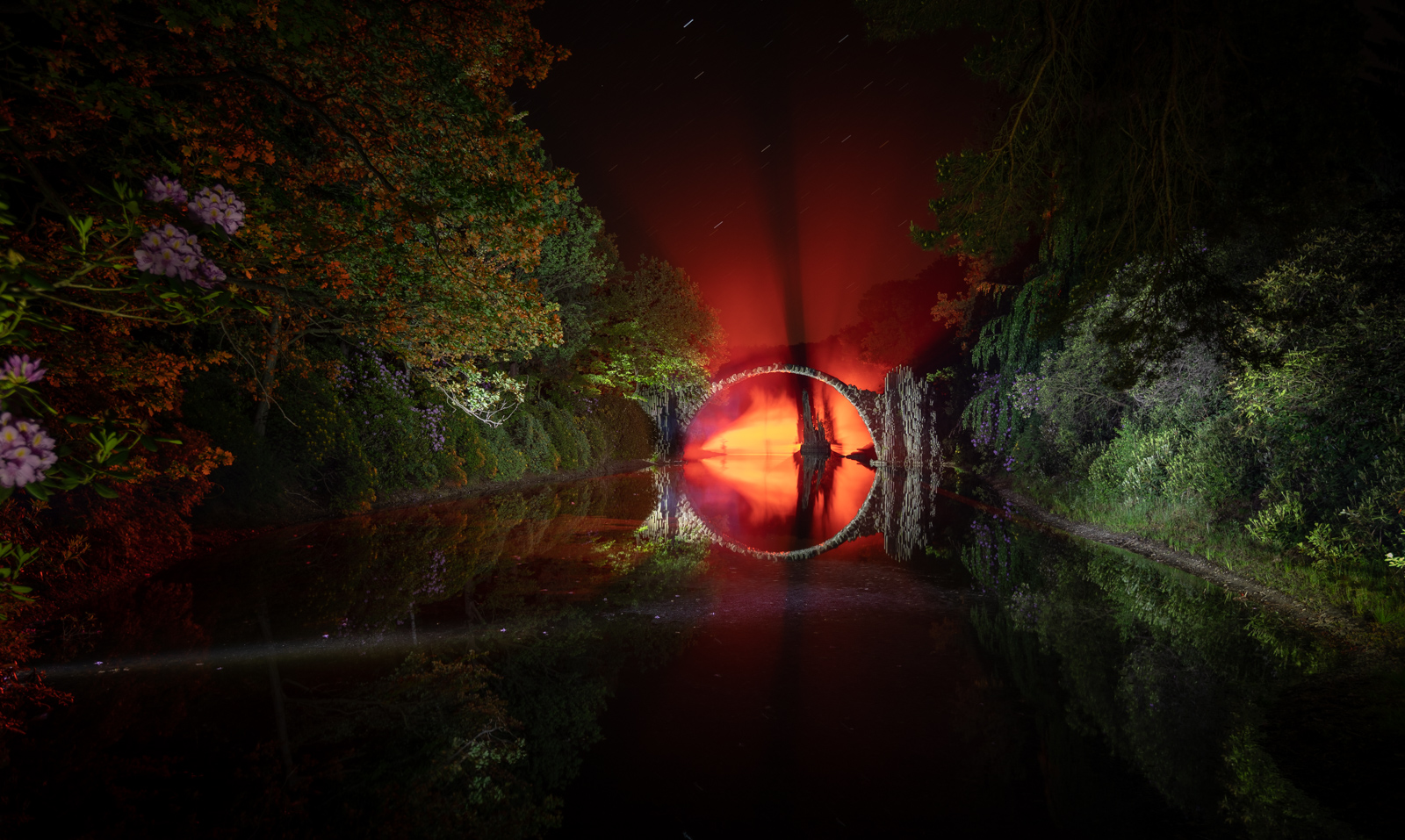 The common name of this mystic bridge is Rakotzbrücke but very often referred to it as Devils Bridge. I shared different lighting of this bridge before. It is located in Germany 2h south of Berlin near the polish border.
Here is a Location Check I do for this wonderful place. You will get a nice view from above and get an impression of the park and landscape.

This year I have been a few times to this place. Here is a flashback of two other Light Interpretations I did previously.

The Bridge is still under construction, but hopefully not for long. The next shot is already 6 months old yet interesting to see the lake with the water fully drained. Not going to see that like that again like that.
I was hoping to see the lake full and with ice and snow. Dreaming of shot like that for years.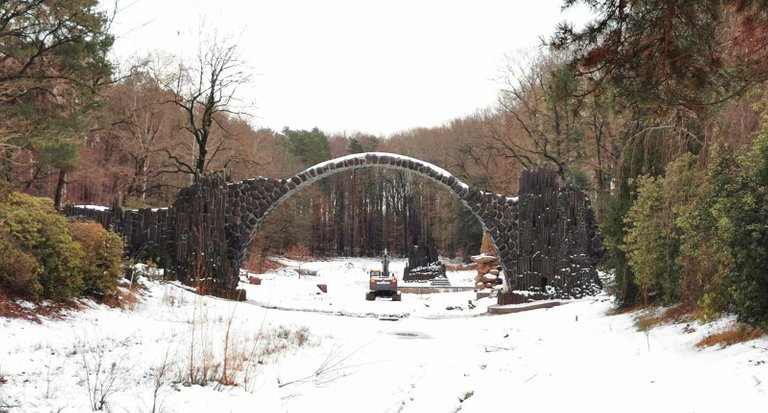 I hope it was informative and maybe also inspirational. If you have more questions please do not hesitate. I am happy to share my knowledge.
---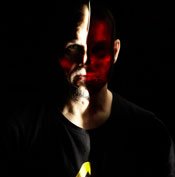 Gunnar Heilmann Photogrpahy
If you are interested in more of my art please also see:
Website YouTube Facebook Page Instagram Feed
Since I am one of the cofounders of the LightPainters project, I also help and support the Light Painting community as a curator - not only on the Hive.
We are Light Painters

To help and support the LightPainters community here on Hive I would appreciate your delegation of HivePower. Any amount is appreciated. It does not require much to get started, we are happy for any gesture.
How to delegate?
Delegate 50HivePower, [50HP]
Delegate 250HivePower, [250HP]
Delegate 500HivePower, [500HP]
All the Hive Power will help to upvote the artist's contribution as part of the LightPainters community.
Thank you so much!