Light Painting in the forest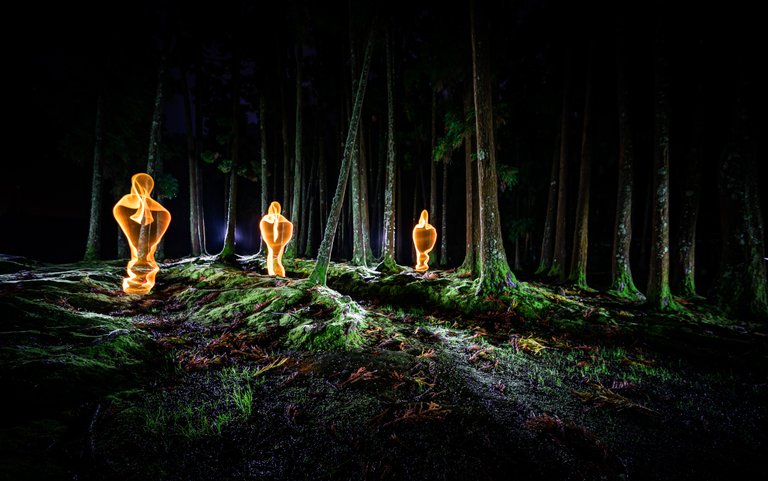 Super dark night a few weeks ago. You may have seen the same spot but with a light orb.
The second light tool that I have used is the light wip. With that you can easily create interesting shapes such as these light ghosts.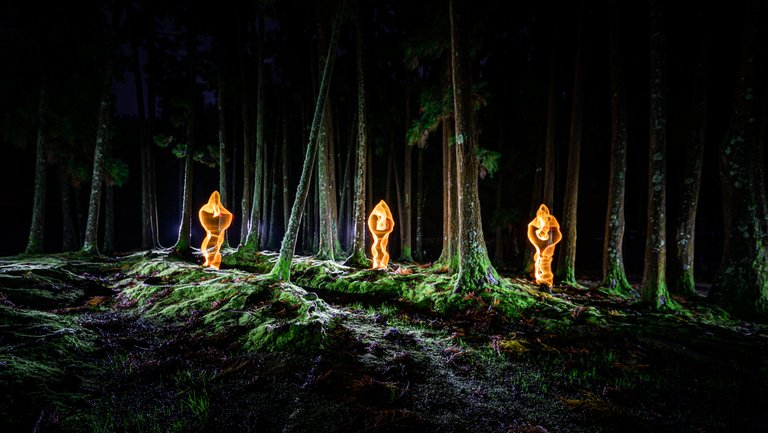 Once you master the technique you can work on the alignment and speed up your entire process. The composition with the ghosts are more off Center is more pleasing to me but it certainly remains a matter of taste.
I hope it was informative and maybe also inspirational. If you have more questions please do not hesitate. I am happy to share my knowledge.
---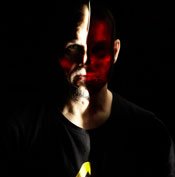 Gunnar Heilmann Photogrpahy
If you are interested in more of my art please also see:
Website YouTube Facebook Page Instagram Feed
Since I am one of the cofounders of the LightPainters project, I also help and support the Light Painting community as a curator - not only on the Hive.
We are Light Painters

To help and support the LightPainters community here on Hive I would appreciate your delegation of HivePower. Any amount is appreciated. It does not require much to get started, we are happy for any gesture.
How to delegate?
Delegate 50HivePower, [50HP]
Delegate 250HivePower, [250HP]
Delegate 500HivePower, [500HP]
All the Hive Power will help to upvote the artist's contribution as part of the LightPainters community.
Thank you so much!