The Tree Stump revive with the Light.

Some time ago I found this tree stump in a forest nearby, that just could not take some humans decision on being killed. It decided to stay alive and started regrowing. It looks wonderful and creates the sense of hope that nature will take over and come back after humans.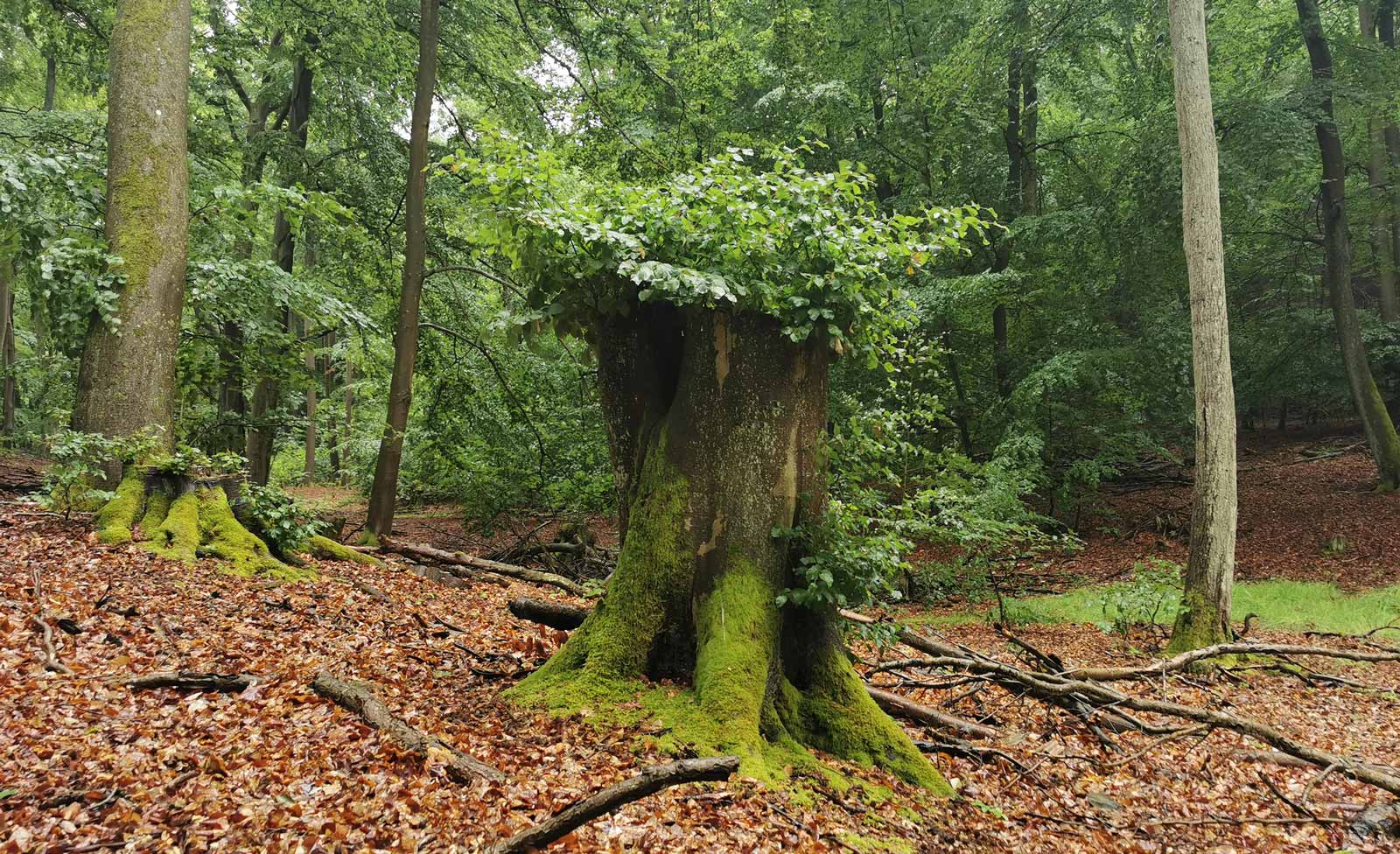 I decided I want to play with the light around it.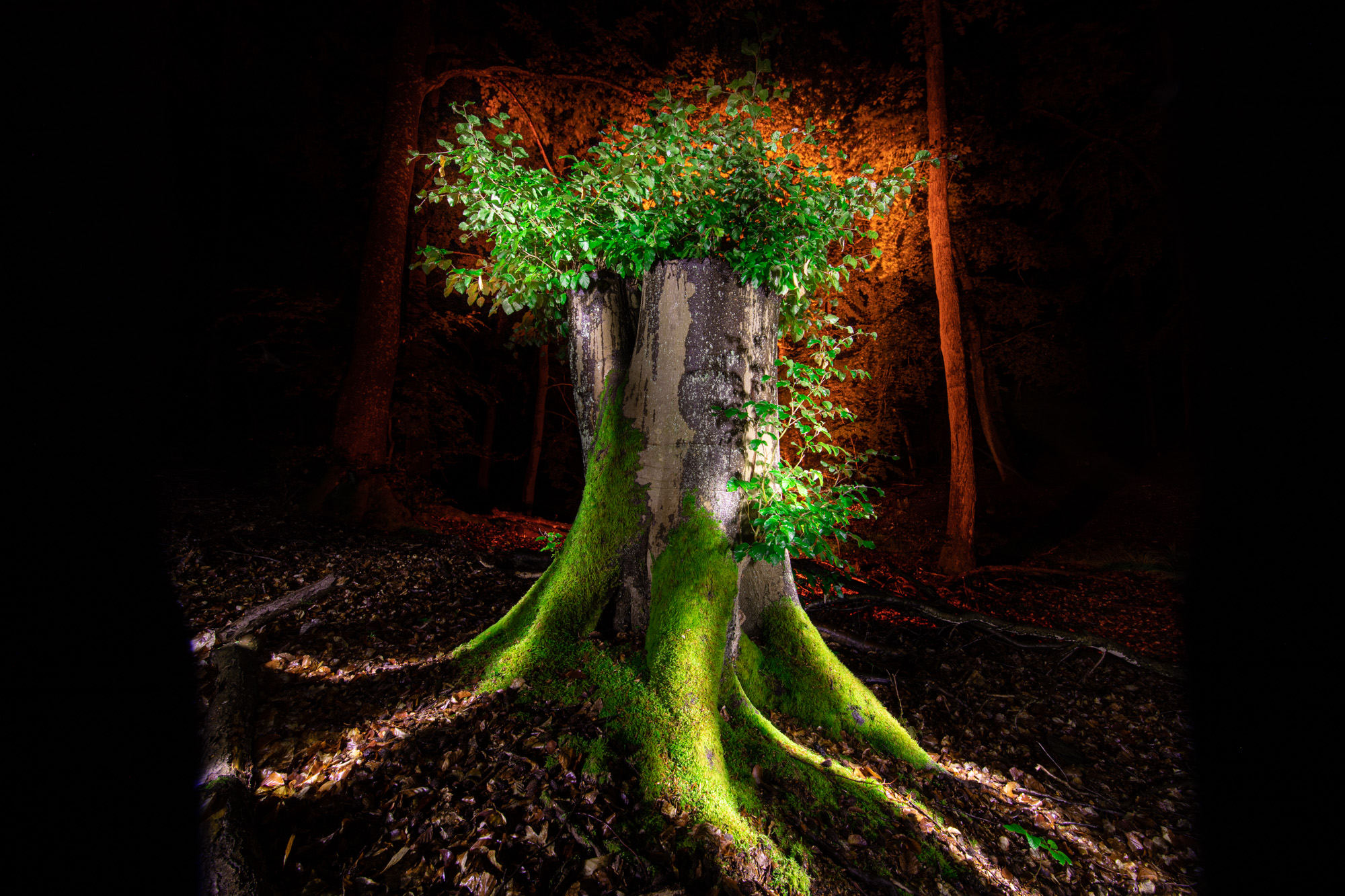 For that image, I lit up the tree stump from the front and then from the side. At the same time, there was an orange light placed to light up the forest. For me to run around and light this scene took 48 seconds. The camera settings were the following.
What you see is once again a single exposure Light Painting with no Photoshop. Minimal adjustments like crop and color balance, noise, and sharpness have been performed. Less than a 1min Lightroom.
| | Canon 5D Mark IV Camera Settings: |
| --- | --- |
| | 48 seconds |
| | F22 on the LAOWA F2.8 12mm ZeroD |
| | 100 |
Just a little bit different in the light a second try: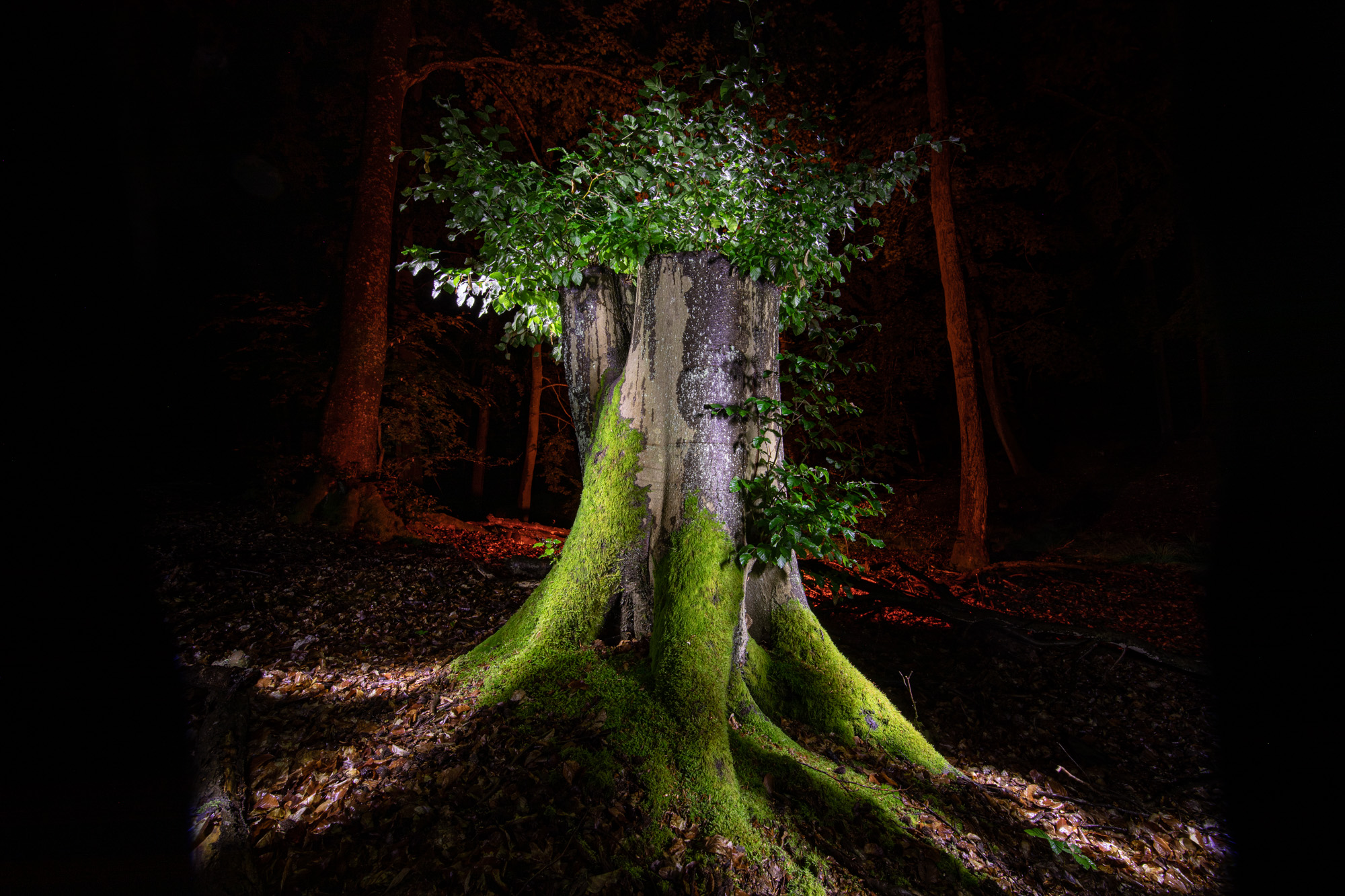 I hope it was informative and maybe also inspirational. If you have more questions please do not hesitate. I am happy to share my knowledge.
---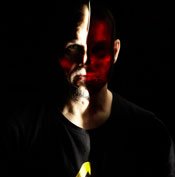 Gunnar Heilmann Photogrpahy
If you are interested in more of my art please also see:
Website YouTube Facebook Page Instagram Feed
Since I am one of the cofounders of the LightPainters project, I also help and support the Light Painting community as a curator - not only on the Hive.
We are Light Painters

To help and support the LightPainters community here on Hive I would appreciate your delegation of HivePower. Any amount is appreciated. It does not require much to get started, we are happy for any gesture.
How to delegate?
Delegate 50HivePower, [50HP]
Delegate 250HivePower, [250HP]
Delegate 500HivePower, [500HP]
All the Hive Power will help to upvote the artist's contribution as part of the LightPainters community.
Thank you so much!