Light Painting an old Kork tree in Alentajo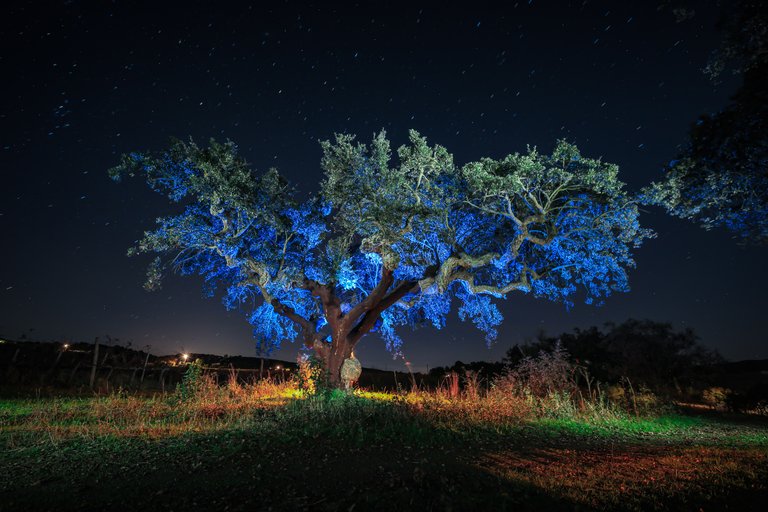 It's a matter of taste. More or less colors and if you like it it is for you to decide. I love bitte versions of lighting.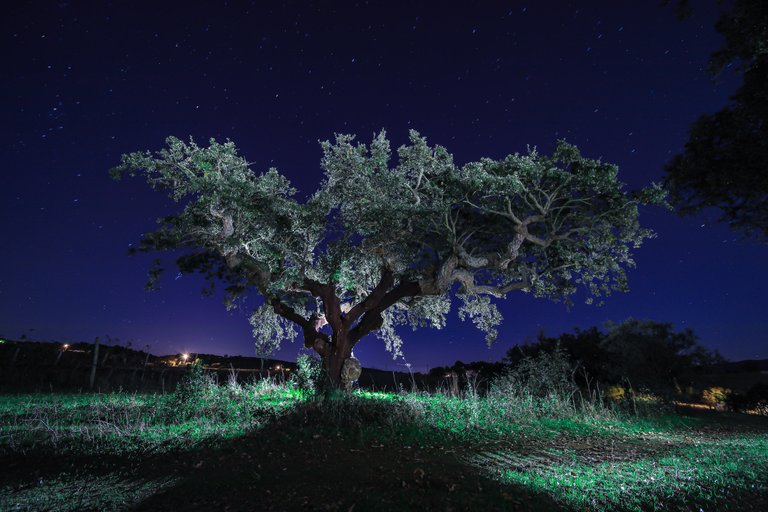 The subtle version is certainly something for the broader audience.
The night was so calm and quiet. So beautiful to do some light painting on my own. Just 3 flashlights in my pocket and the camera on my tripod.