Indoor Sky Diving - Light Painting Collaboration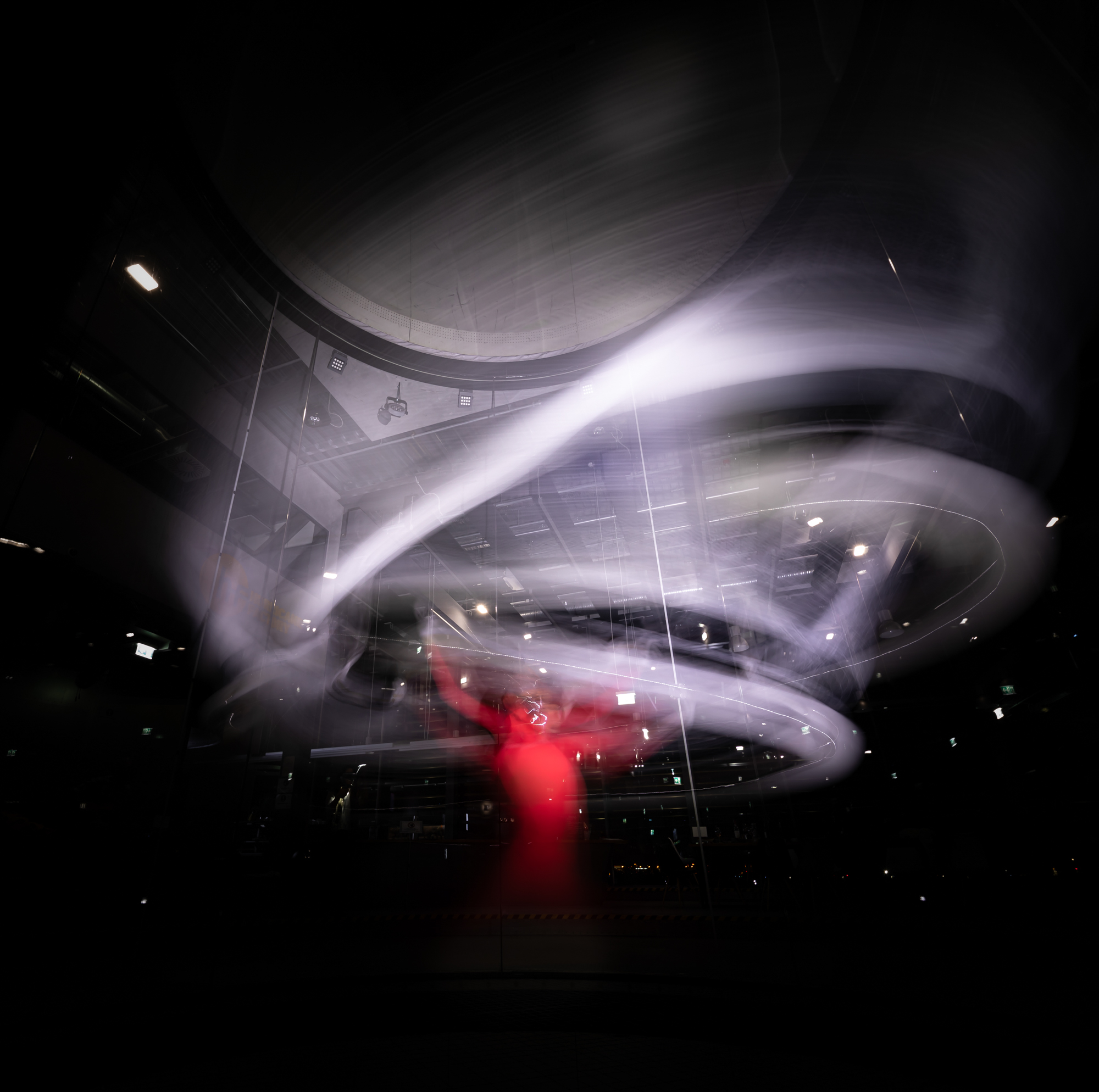 In cooperation with the Hurricane Factory in Berlin, we tried something very new. Flying with light tools and light paint in literally 3 dimensions. The idea was born as an artist Jam for friends to get to create in a new space. Using the Hurricane as a stage for creative work will provide new wonderful inspiration. Anna and Kat are my light tools as well as reflective surfaces. I ask them to fly in beautiful shapes and I lit them up with the torch.
My settings were:
| | Canon 5D Mark IV Camera Settings: |
| --- | --- |
| | 7.4 seconds |
| | F20 on the LAOWA F2.8 12mm ZeroD |
| | 100 |
Later I also gave them Light Tubes in their hands and we created more light sculptures. So here we combine the indirect light reflecting off their suits as well as the light sources in the ladies hands while flying around.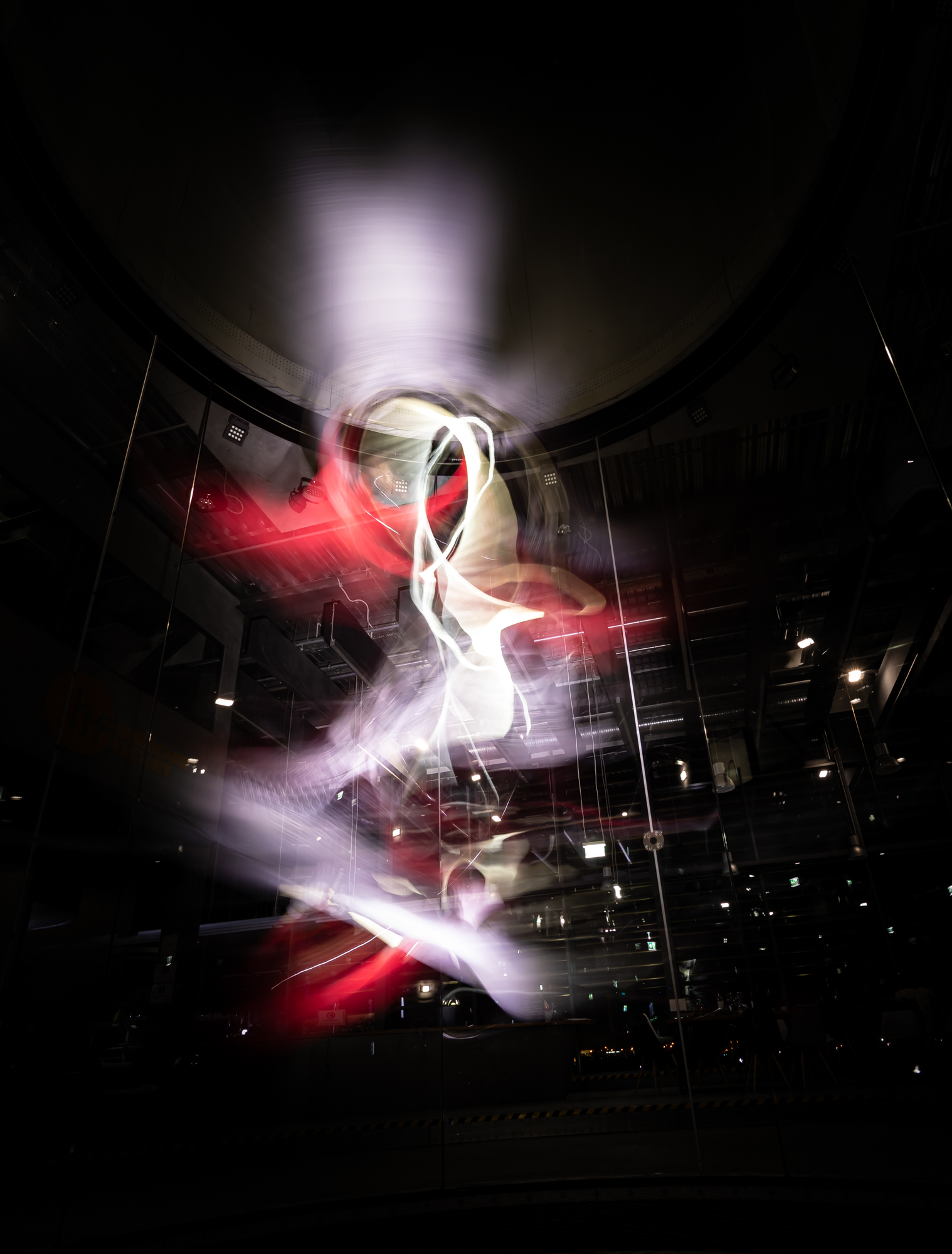 For this shot, I used pretty much the same settings but looked more for when a shape was actually fully created.
| | Canon 5D Mark IV Camera Settings: |
| --- | --- |
| | 10 seconds |
| | F20 on the LAOWA F2.8 12mm ZeroD |
| | 100 |
This was a fantastic experience that will be repeated. Currently, we are working on a small making-of video to document the experience to share with you.
I hope it was informative and maybe also inspirational. If you have more questions please do not hesitate. I am happy to share my knowledge.
---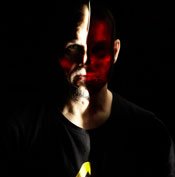 Gunnar Heilmann Photogrpahy
If you are interested in more of my art please also see:
Website YouTube Facebook Page Instagram Feed
Since I am one of the cofounders of the LightPainters project, I also help and support the Light Painting community as a curator - not only on the Hive.
We are Light Painters

To help and support the LightPainters community here on Hive I would appreciate your delegation of HivePower. Any amount is appreciated. It does not require much to get started, we are happy for any gesture.
How to delegate?
Delegate 50HivePower, [50HP]
Delegate 250HivePower, [250HP]
Delegate 500HivePower, [500HP]
All the Hive Power will help to upvote the artist's contribution as part of the LightPainters community.
Thank you so much!