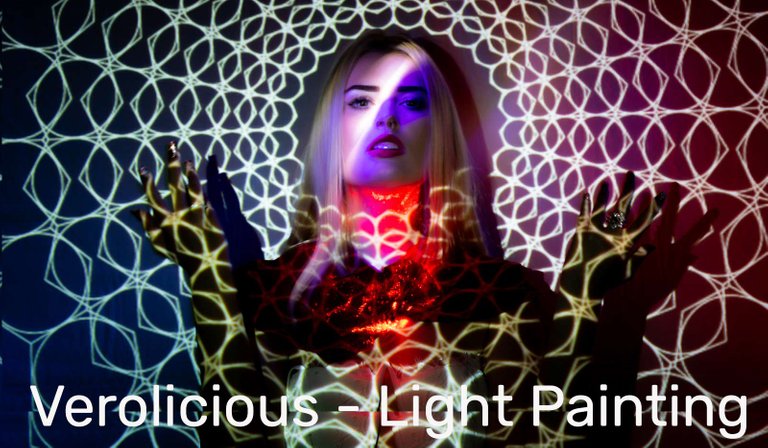 Yes, again, I still can't wait for Corona restrictions will end and start shooting again.
Back when it wasn't as restricted I had the pleasure to shoot with Verolicious. With a background in Dance, she had a talent for Light Painting. She could hold still easy and long. Here are some more results from the shooting.
Here is another shot using projections and Fiber Optic brushes and also using a scanner. So this photo was also done in 3 steps.
Projection of the background pattern for 4 seconds
Scan the face to get the lightning through her face
Use the Black Fiber Optic Brush as an extra feature

The shots are created all in-camera just as usual. These are apparently very quick once with a scanner sweeping across her face only once. There are some minor adjustments; like crop and denoise. To my surprise, the white balance was just perfect. Nothing to worry about here.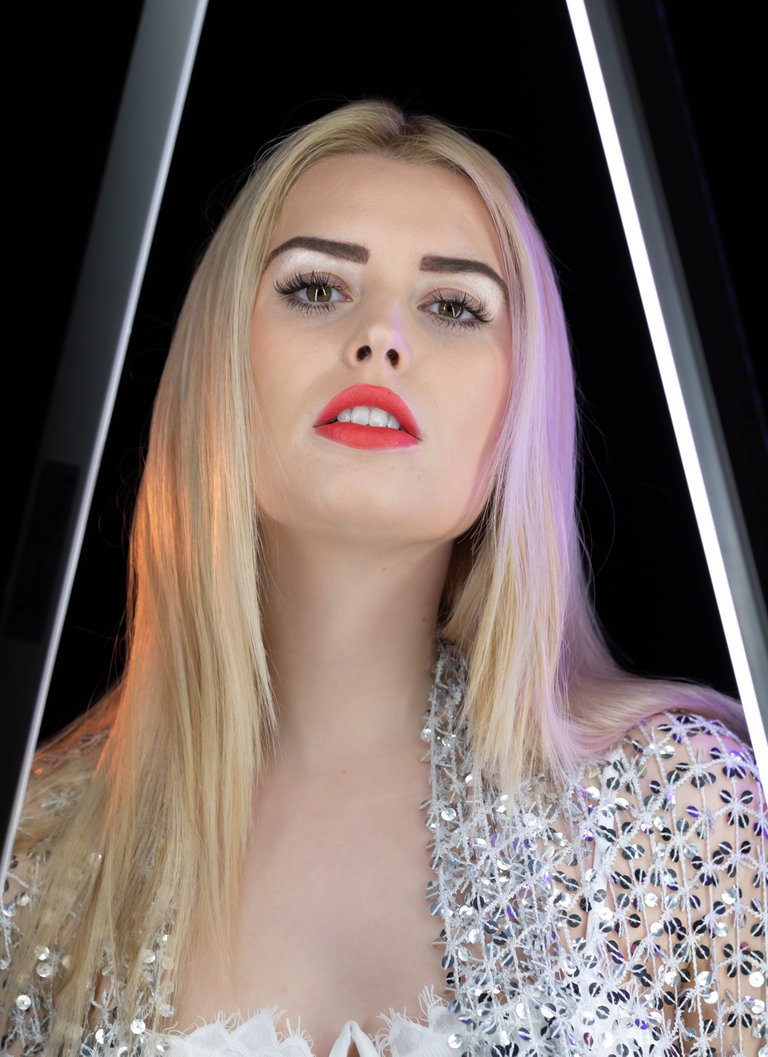 This is a test shot with two light tubes in front of her face. Nothing fancy, just effortless.
I hope it was somewhat inspirational. If you have more questions please do not hesitate. I am happy to share my knowledge.
---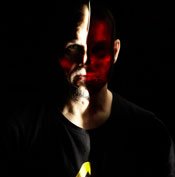 Gunnar Heilmann Photogrpahy
If you are interested in more of my art please also see:
Website YouTube Facebook Page Instagram Feed
Since I am one of the cofounders of the LightPainters project, I also help and support the Light Painting community as a curator - not only on the Hive.
We are Light Painters

To help and support the LightPainters community here on Hive I would appreciate your delegation of HivePower. Any amount is appreciated. It does not require much to get started, we are happy for any gesture.
How to delegate?
Delegate 50HivePower, [50HP]
Delegate 250HivePower, [250HP]
Delegate 500HivePower, [500HP]
All the Hive Power will help to upvote the artist's contribution as part of the LightPainters community.
Thank you so much!