Yes that's Renita inside the Fire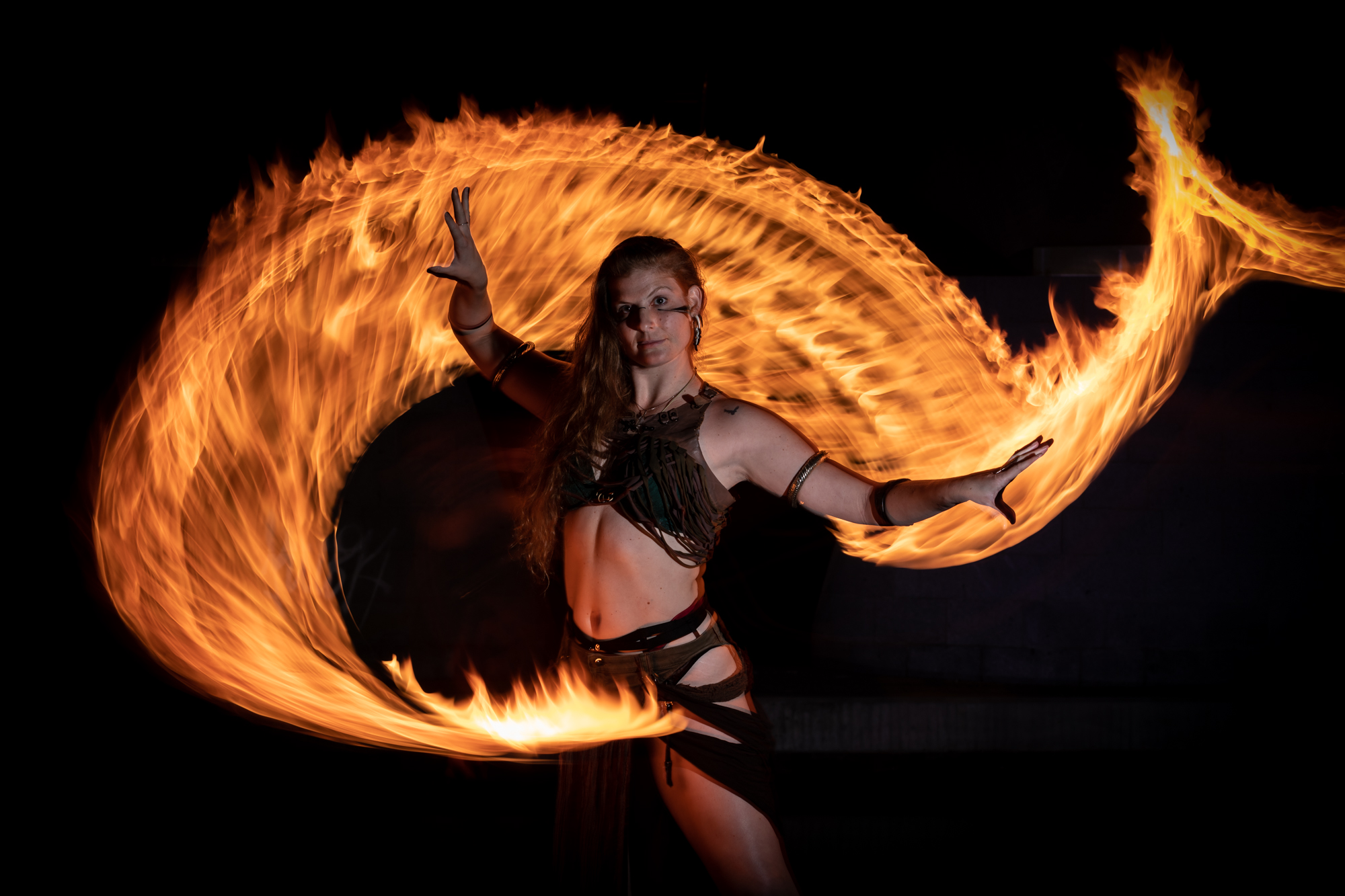 Light Painting with Fire has become my Hot Topic of the month. More and more I get comfortable with the tools that I create. Every time I play with it new fire cultures evolve. The interaction with a human body gives it perspective and scale.
What I wish for next would be to give it depth and the feel of space. But experiments will follow and I will bring you along in the process.
This photo was shot as part of the Renita series that I showed a few days ago. Here I wrapped her in the fire, then stepped to the side (see the fire leaving the frame on the right) then I had the flash already in my other hand. And Flash! Stop the exposure, done.
Again What?
| | Canon 5D Mark IV Camera Settings: |
| --- | --- |
| | 21 seconds |
| | F13 Canon EF 24-105mm @ 105mm |
| | 400 |
Thank you Renita and Zach for paving the road and motivating me. On Instagram, you find them with the following handle andromeda_fyre & zshtx
Renita is a long time fire artist and Zach has been using fire for his photos. Here I can bring together what I learned to Fire Light Painting Portraits.
Stay tuned for more.
I hope it was informative and maybe also inspirational. If you have more questions please do not hesitate. I am happy to share my knowledge.
---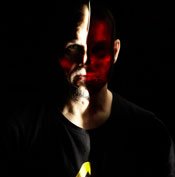 Gunnar Heilmann Photogrpahy
If you are interested in more of my art please also see:
Website YouTube Facebook Page Instagram Feed
Since I am one of the cofounders of the LightPainters project, I also help and support the Light Painting community as a curator - not only on the Hive.
We are Light Painters

To help and support the LightPainters community here on Hive I would appreciate your delegation of HivePower. Any amount is appreciated. It does not require much to get started, we are happy for any gesture.
How to delegate?
Delegate 50HivePower, [50HP]
Delegate 250HivePower, [250HP]
Delegate 500HivePower, [500HP]
All the Hive Power will help to upvote the artist's contribution as part of the LightPainters community.
Thank you so much!