Back when traveling was still a thing I visited Hong Kong for a few days. One of the most impressive views is down at Connaught Road. I spent two evenings photographing it.
During the first attempt the conditions were not ideal. It was raining and I also messed up with the Tilt-Shift lens I had rented from Canon. All my photos from that first evening were un-sharp in the upper part.
So I went back a second time to take the photos you see below. By using a TS-Lens I was able to avoid keystoning in the buildings while still getting the upper part of the buildings in the center into the frame.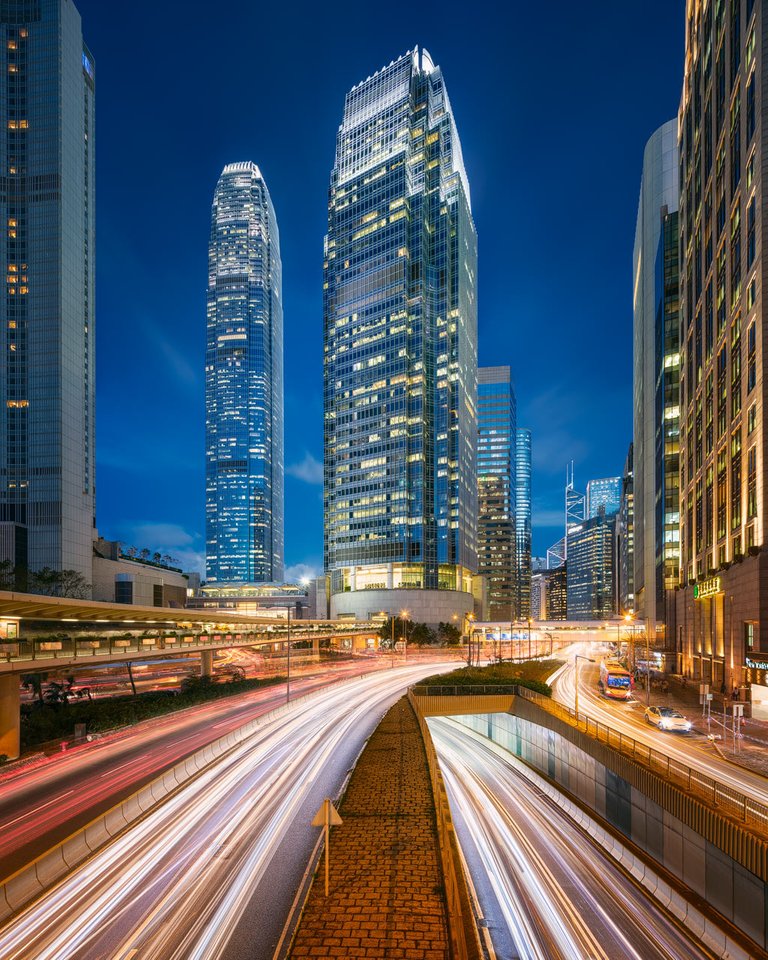 The first photo is a massive Vertorama, for which I stitched multiple horizontal frames together to achieve this wide perspective. The second photo is a simple vertical frame, for which I shifted the lens upwards to get the proper framing. By using long time exposures of 10 to 30 seconds I was also able to get nice light trails on the streets below.