Yesterday I shared a selection of photos from this winter here in Germany with you. Today, while going through the archives, I found another one, which I don't want to keep for myself.
It was a magical scene with the thick snow and ice covering the trees and then the warm light of the afternoon giving the fog this ethereal glow.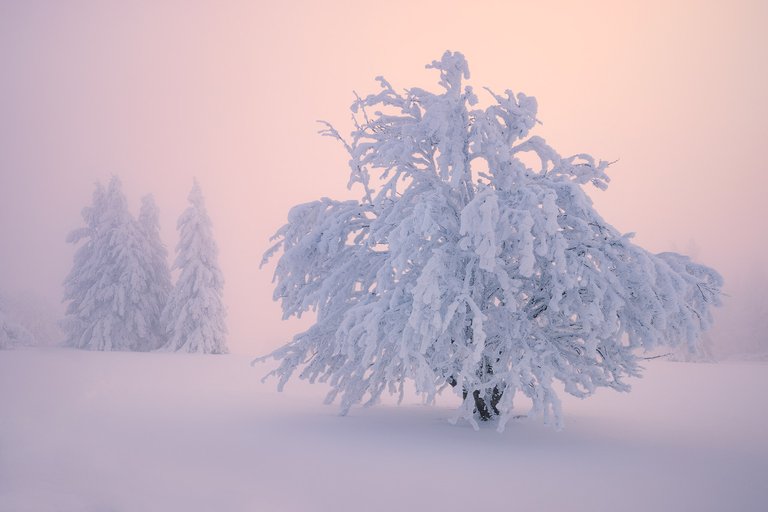 In moments like these I completely forget how cold it is and I completely immerse myself in the scenery around me. I hope you can too, by looking at this photo.