These are from a drive through the Rockies a few years ago. I had my very first wide angle lens a Tokina 11-16mm. Bow lake was the perfect place to get some great landscapes in.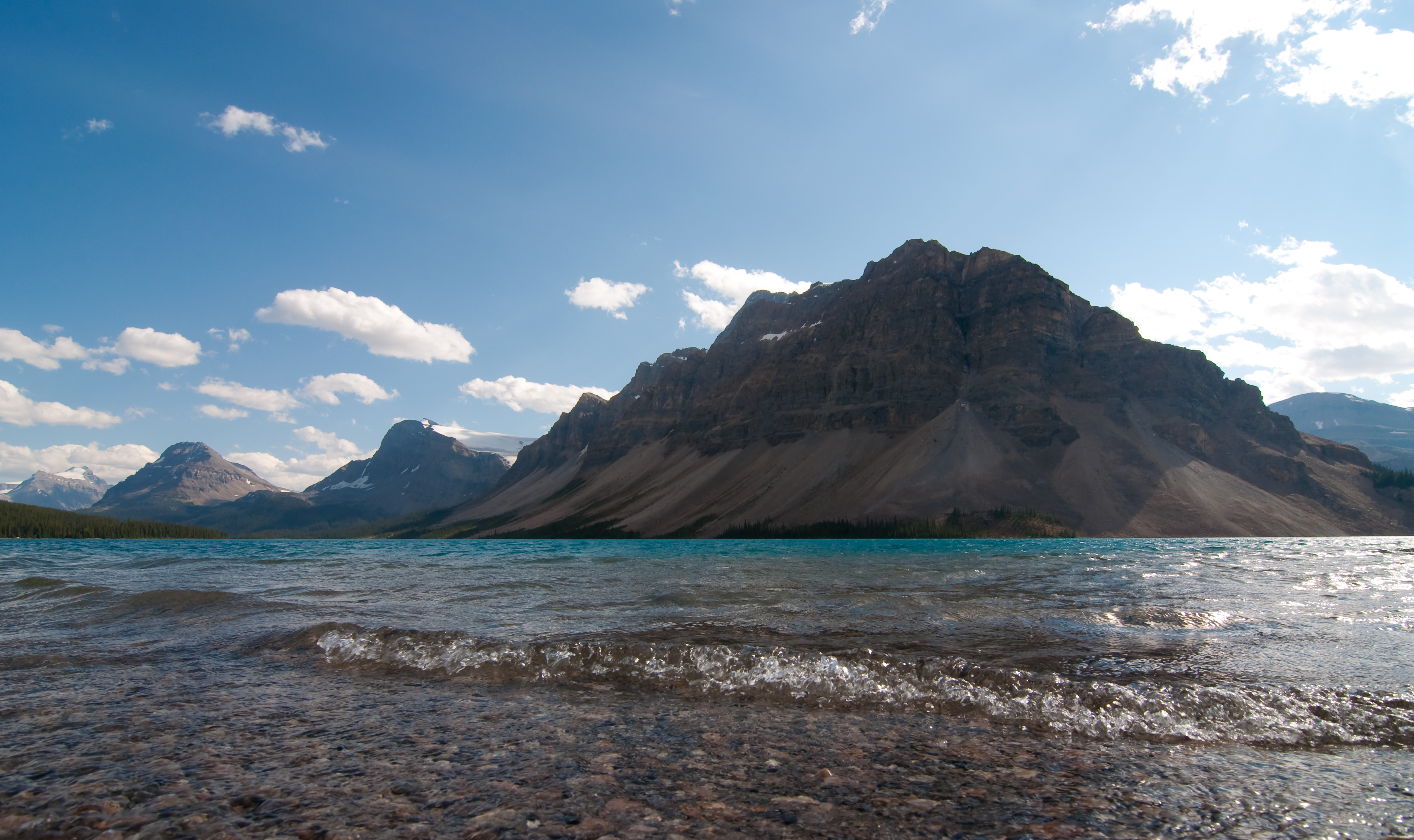 Nikon D90 1/320 sec. f/10 ISO-200 at 11 mm
Trees, water and rocks. Hearing the rush of the water in an otherwise quiet spot can feel so refreshing.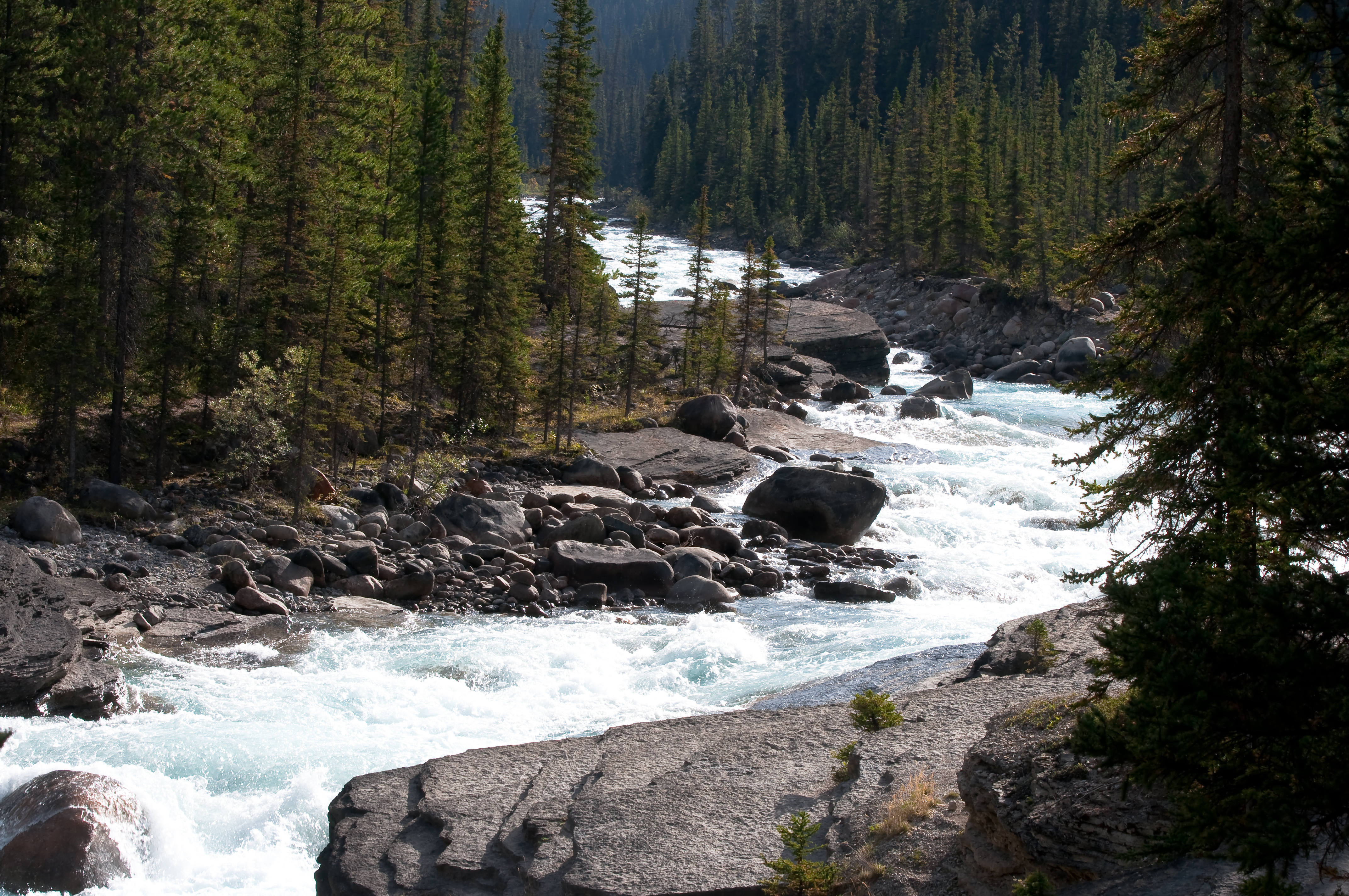 Nikon D90 1/200 sec. f/11 ISO-200 at 70 mm
Decided to go portrait mode to try and get the whole scene in, still couldn't quite get the top of the mountain.


Nikon D90 1/1000 sec. f/5 ISO-200 at 70 mm