Hi Friends!
---
Long time passed since my last post - days are running fast, mostly at work, but I went for a trip during my last days off.
First destination was Sylan mountains - I spent there one night - but the weather was horrible, strong wind and heavy rain didn't allow me to do any photography and hiking, but I rest very well in my car - in silence... and surrounded by beautiful nature.
Next day I decided to go to Henfallet waterfall which was close to my road back to home - 8 km by gravel road through the forests and hills near Tydal.
I was there once in the past - but this time the light was more gentle - scattered, soft, thanks to the cloudy sky.
This is just one of the shots from that place - the only one I prepared so far.
Henfallet has 90 meters high and it is the highest waterfall in this part of Norway.
Hope You will like the shot - more from this location will appear soon, so stay tuned :).
---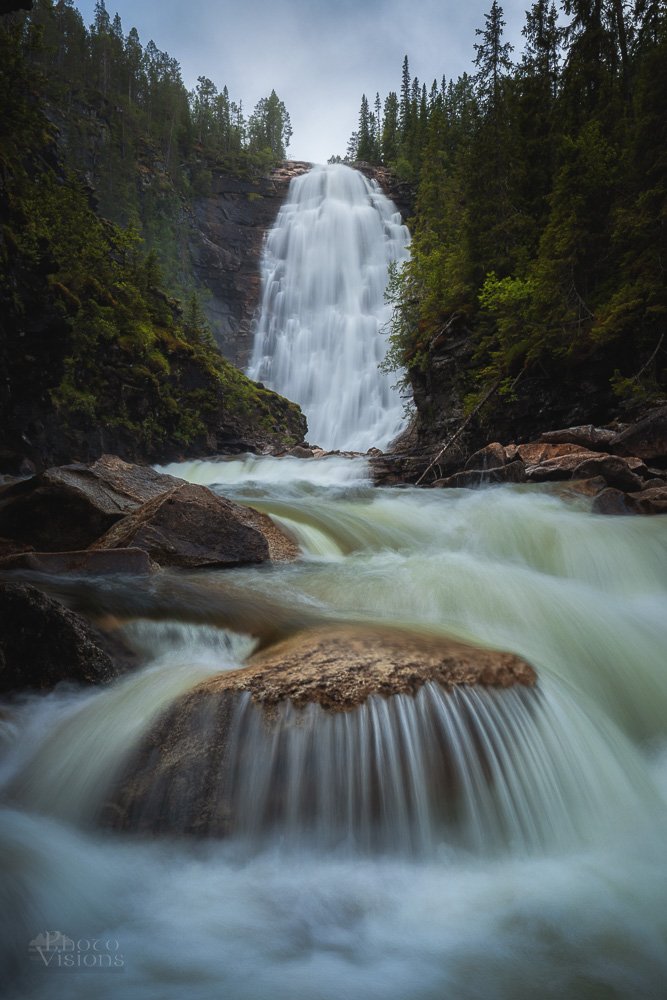 ---
---
---
---
Places to visit:
My YouTube channel: https://www.youtube.com/channel/UCW6Bp19byFzuxhFQwf8WjNQ
My web site: https://www.asphotovisions.com/
My insta: https://www.instagram.com/photo_visions/
My FB fanpage: https://www.facebook.com/AdrianSzatewiczPhotovisions/
My 35Photo: https://35photo.pro/adrianszatewicz
My 500px site: https://500px.com/photovisions_by_adrianszatewicz
---
Remember! Upvoting, Sharing and Following are the best way to show the authors that You like their work!