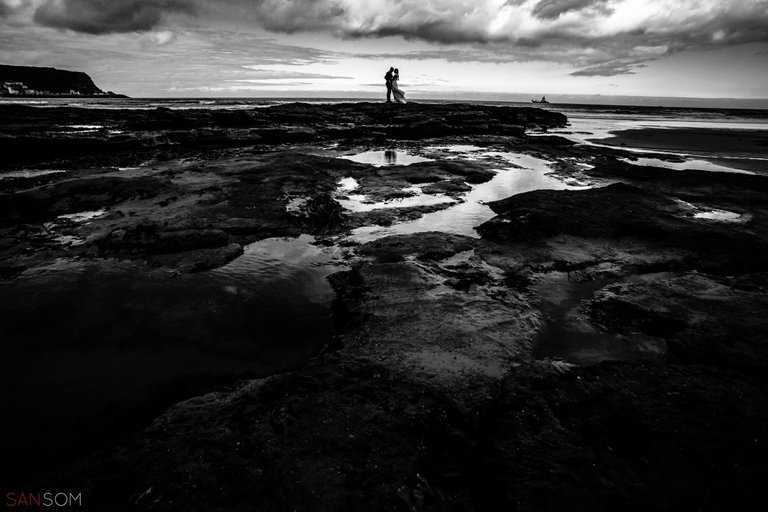 Because we live in the center (roughly) of the UK we are quite far from the sea, so whenever we get chance to go do a shoot near the sea we get super excited! This couple had allocated 2 hours (yes 2 HOURS) for couple shots, something that we have never heard of before!! We weren't going to turn down this amazing opportunity so went straight out to the rocky sea shore! Luckily the couple were so up for going and getting a little dirty and wet in the water so I found this amazing location where I got get a lot of the interesting foreground in and silhouette them against the sky, I thought this would be great for today's #monomad challenge!

- Verity x
Photography by me and copyrighted to me
Please UPVOTE / RESTEEM / FOLLOW to support my work on Steemit - Thank you!