Hello and Happy Easter everyone!
Around here it's an ancient tradition to light a stack of wood in the evening of easter saturday. This custom is another merge of ancient celtic rites with christian customs. Initially it was a welcoming of spring and returning of the light after the long winter nights, that found it's way into the easter ceremonial.
Those fires are done all over the place , some private, some public. This one was conducted by the fire department of Parschlug. Besides celebrating easter it's also an attempt to raise some funding for the equipment they need to do their most important work for the community.
For the reason of the pandemic this was the first time since two years that they had the chance to do this, and several hundred people found their way there, like it used to be.
The building you see on the pictures is the fire department, and as you can see by the people, they had a big heap of wood to light up the night (i would guess around seven to eight metres from bottom to top and at least ten metres in diameter). Even if it was a quite cold day, you can imagine that it had 'cosy' temperatures around the place ;)
In the afternoon before the event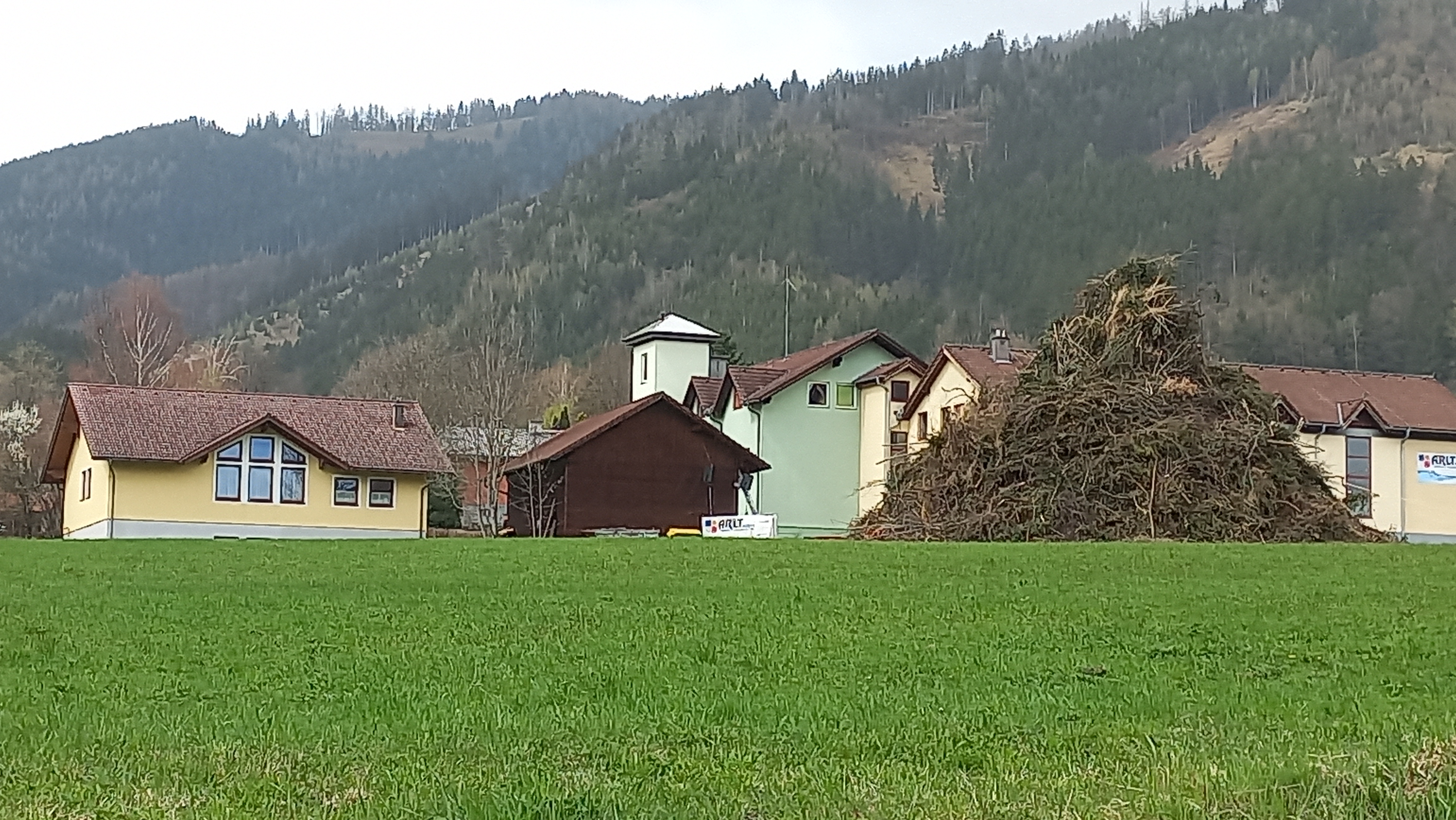 The volunteer trainees of the fire department (mostly kids) lighting the fire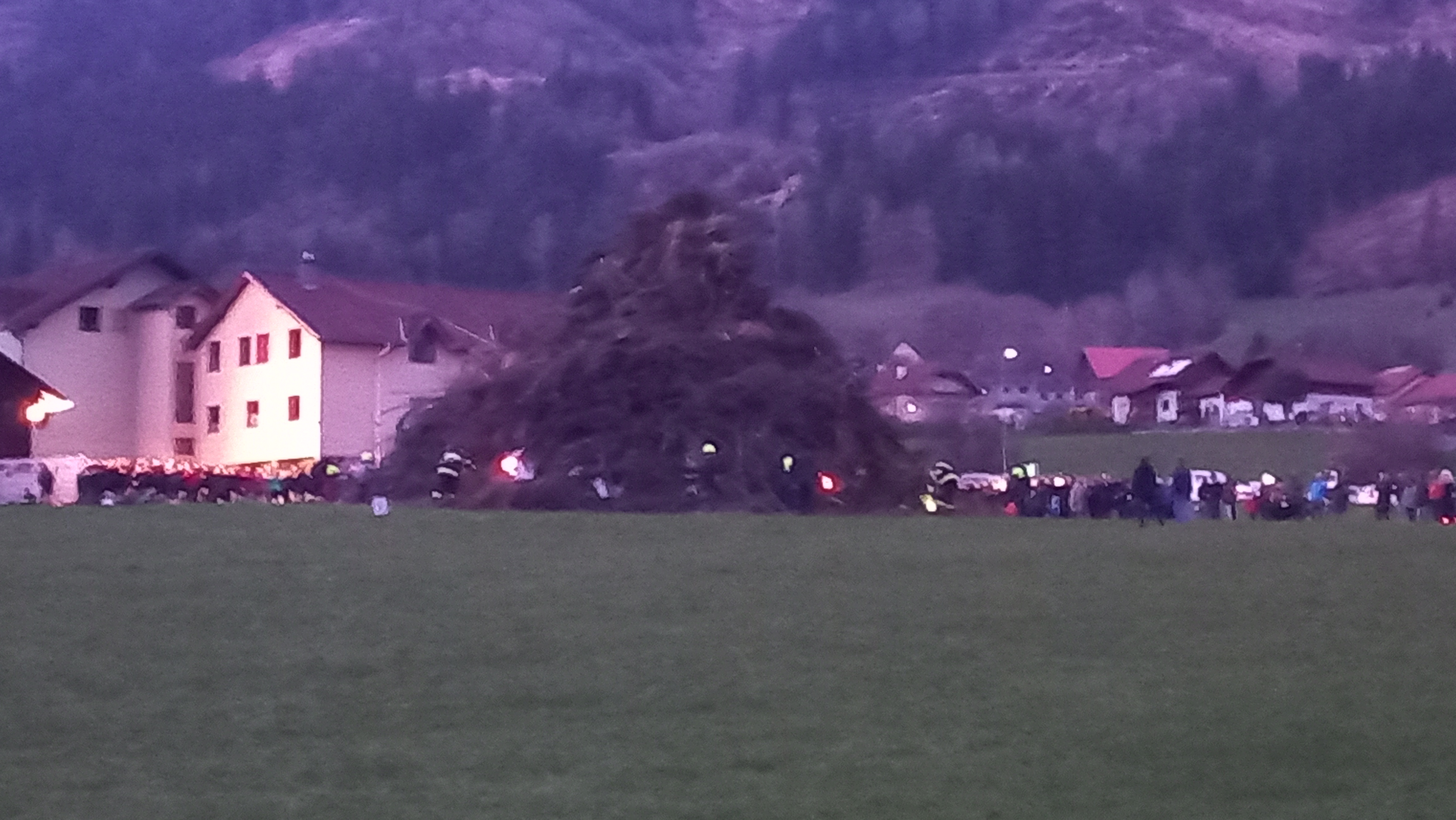 and there it goes...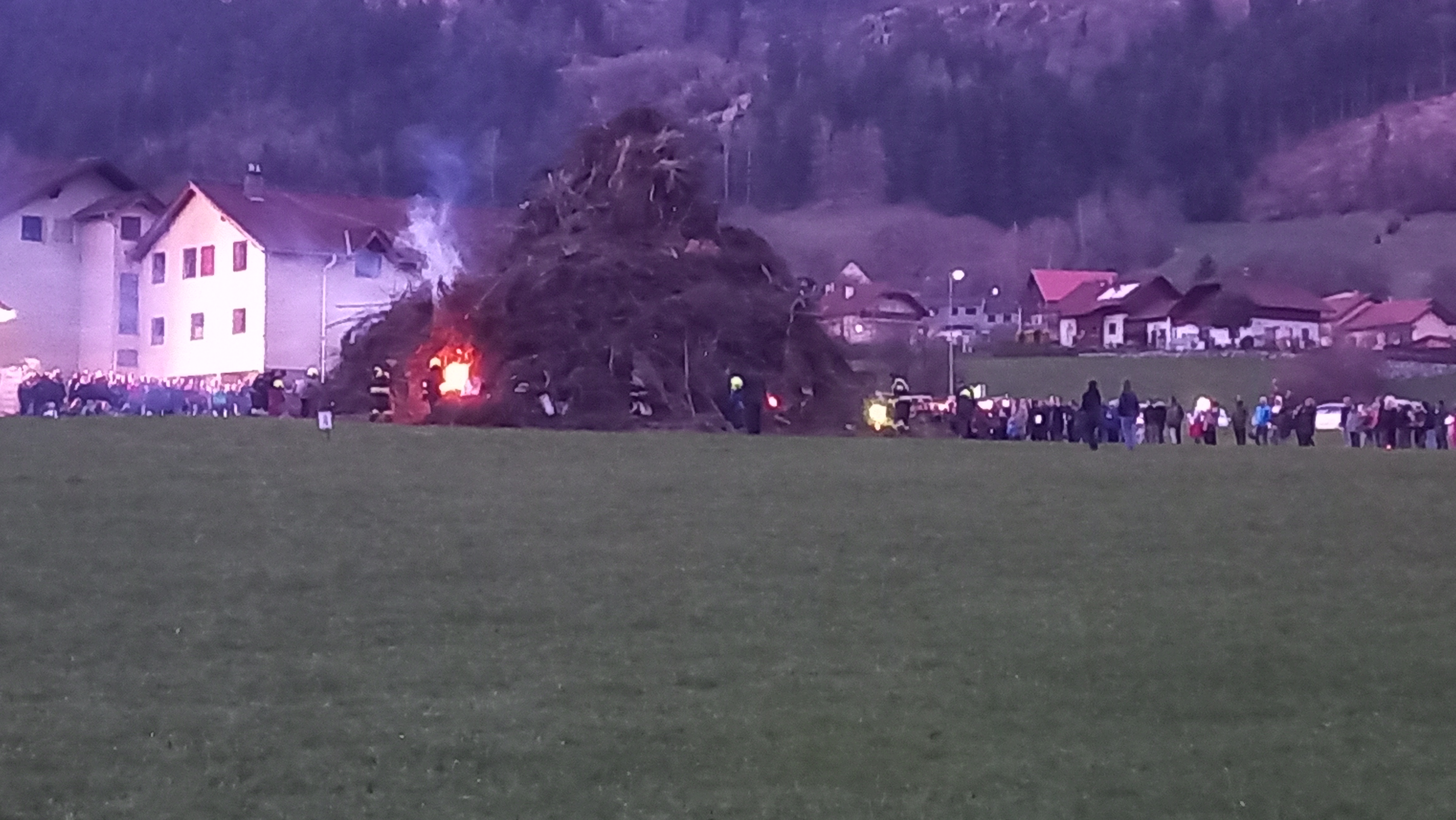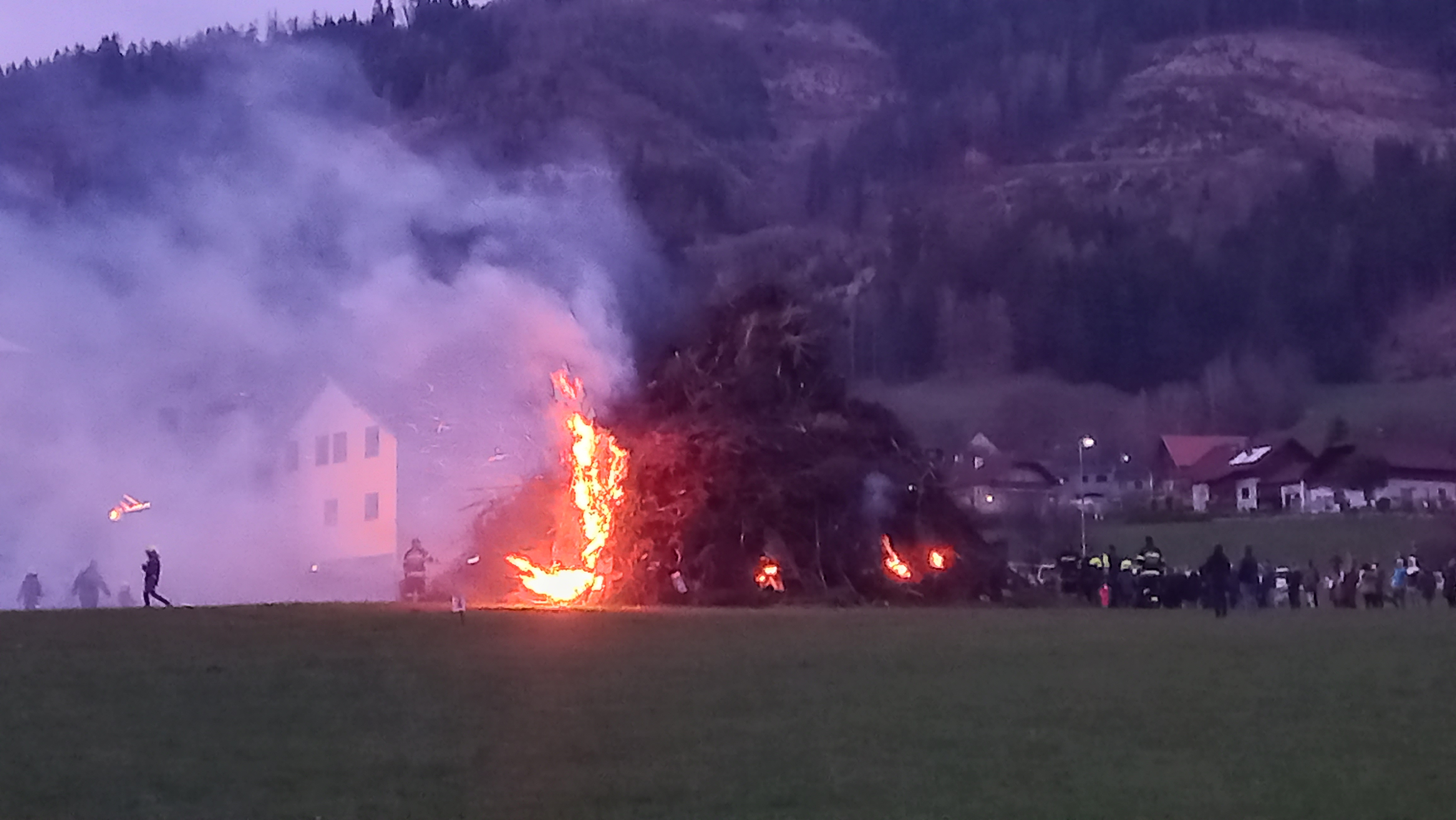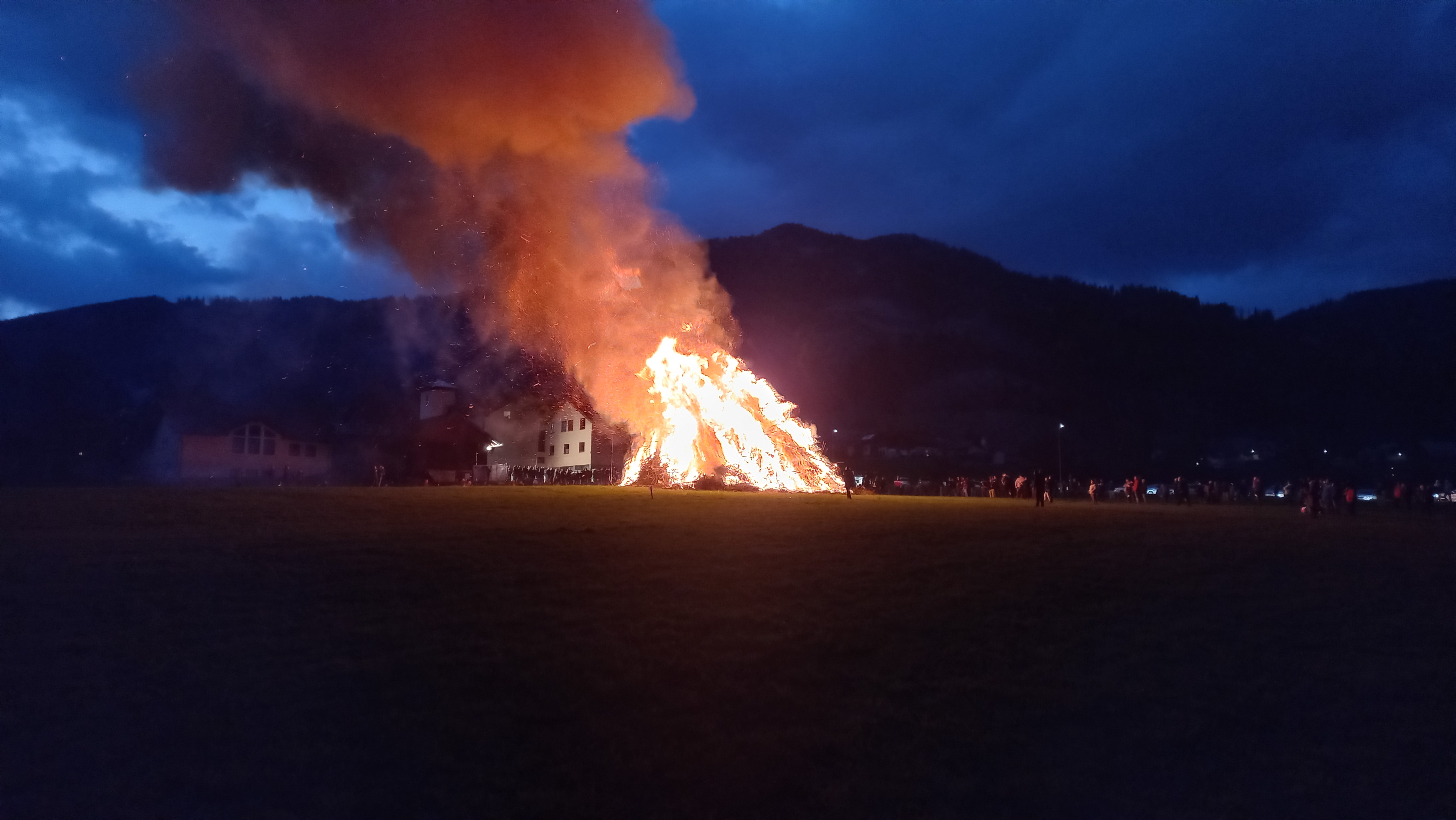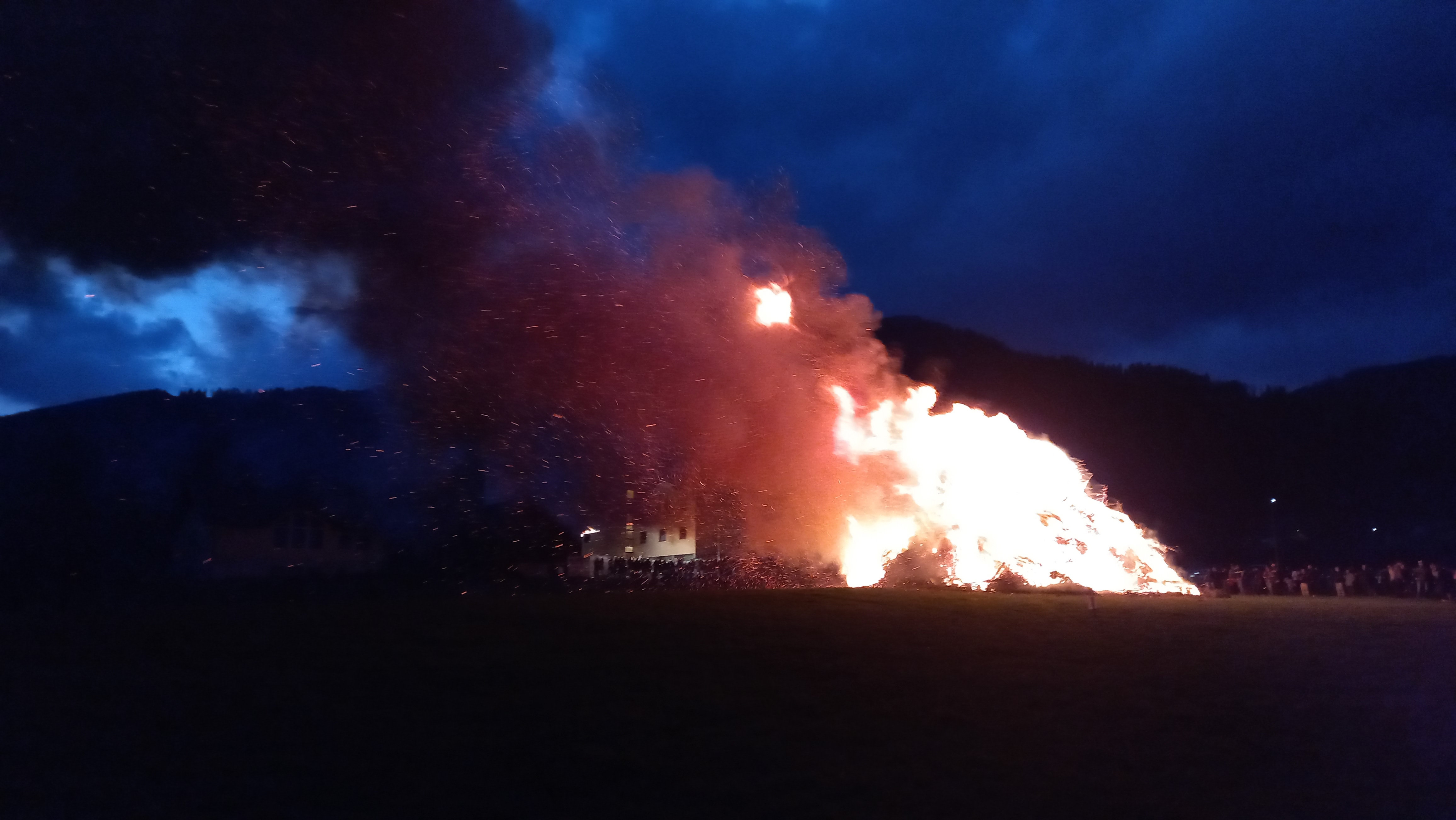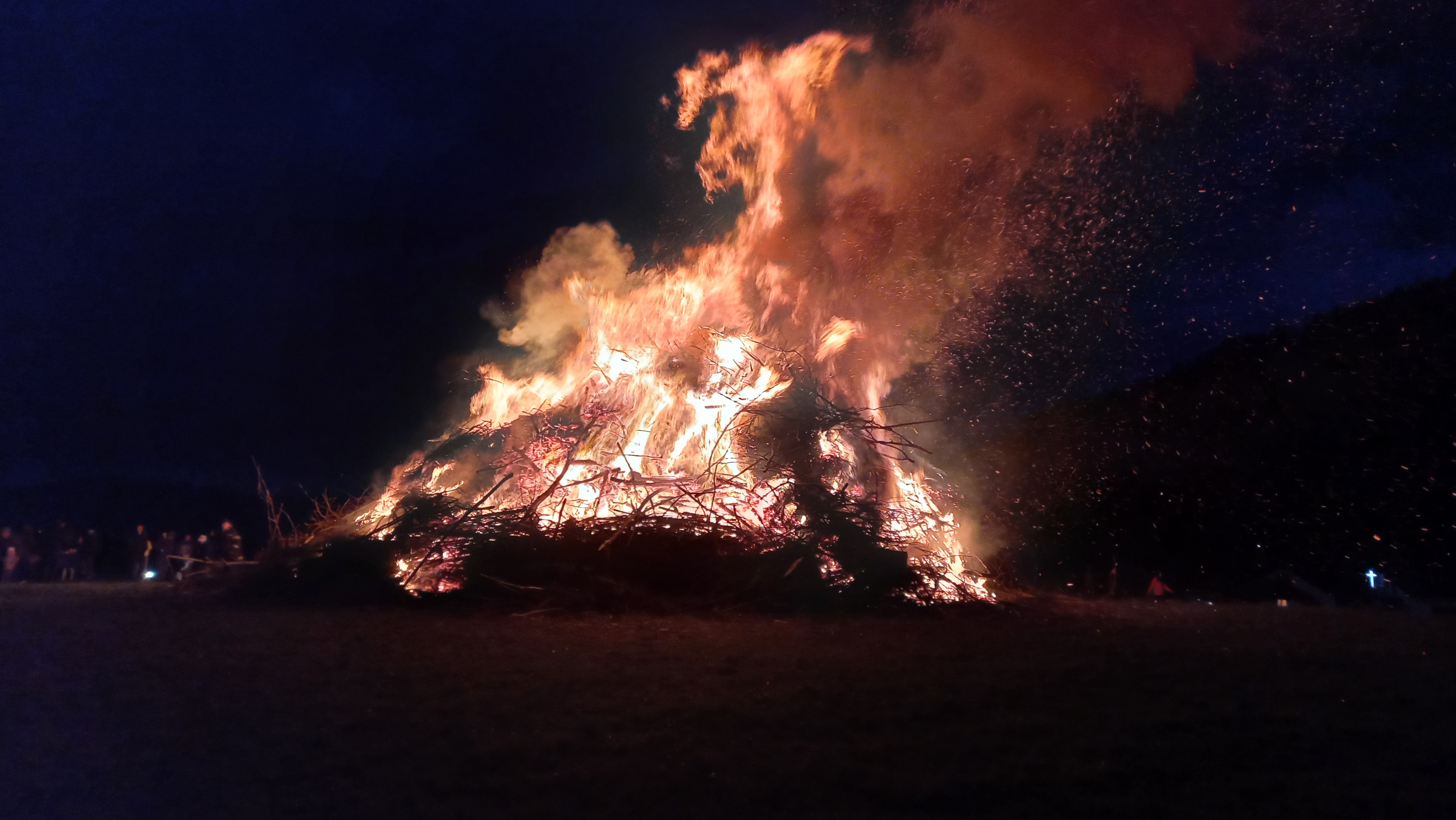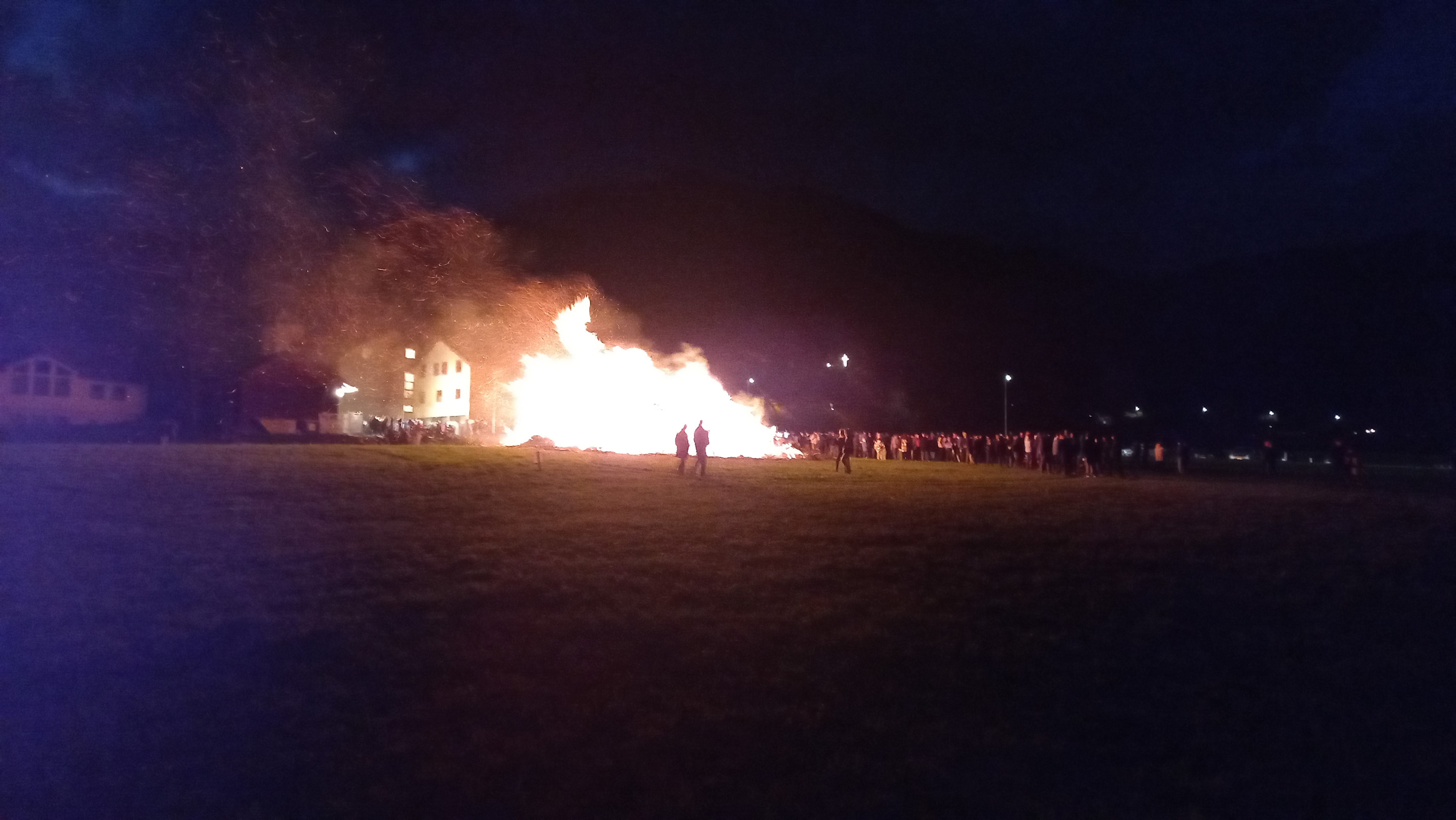 It's always the same, fire has some magic i can't detract from :)
Have a wonderful Holiday, and remember to support your local fire department.