When i took a step outside in the garden, the sun was about to set. With the mist slowly appearing, and the clouds in the sky, it started to turn orange. Looking like the sky is on fire!
The high contrast this few minutes of sun down provide around this time of the year are simply amazing!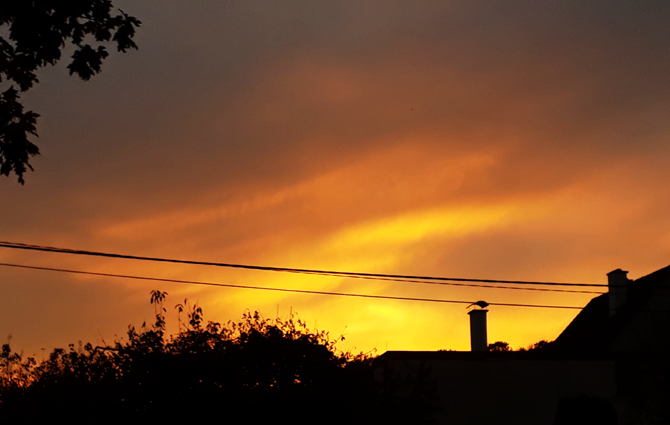 Enjoy your evening and stay safe, Peepz!