Lately my wife had the idea that 'walk' up a to a restaurant located on a mountain around our spot. I thought that's a perfect occasion to 'walk in' my new hiking shoes. In the end it was a real good decision to have the proper foot wear, as we took a shortcut.
The plan was to walk from our house up the Wulfing way, a neat little hiking trail.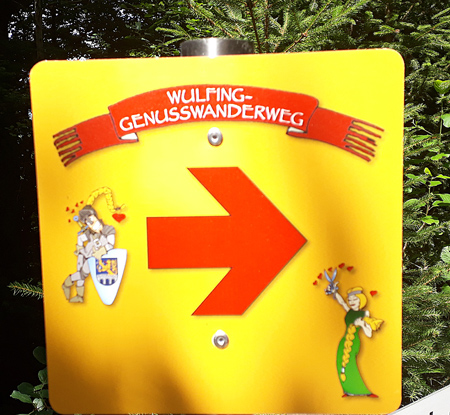 Before entering the trail, we decided to take an entry we haven't used before. After about a mile (1,5 km) the trail ended, we climbed up a ridge full of hedges with no sign of a way. On the image below you can see the hill we took. The image was taken on the way back down.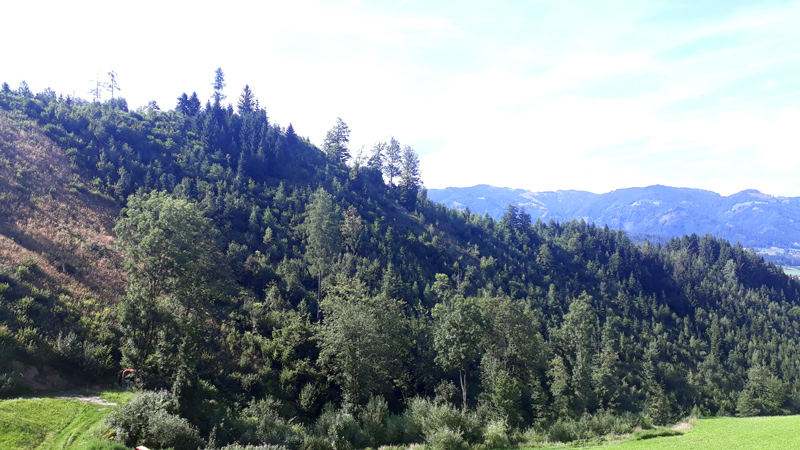 This shortcut surely saved about a km of way :D, and we saw some Butterflies.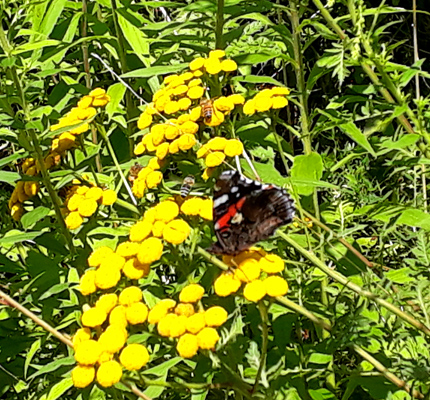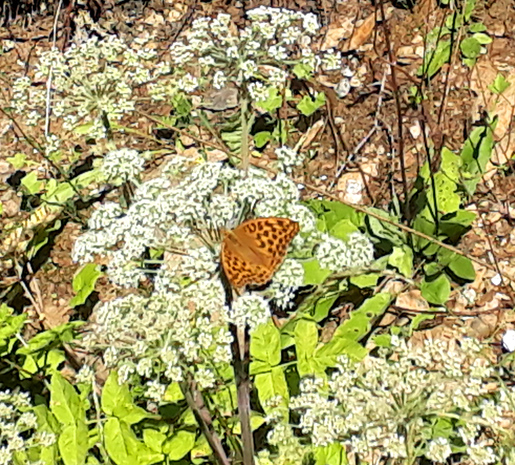 I also learned that Kiwi's are an invasive species, as we found one growing along the way.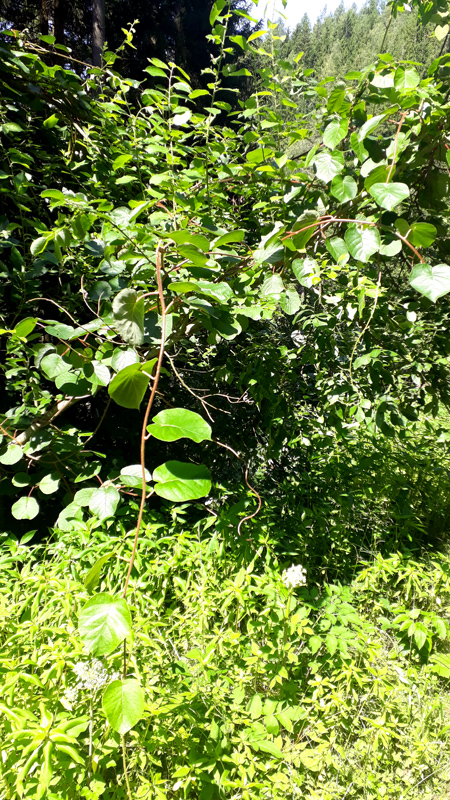 In the End it's always nice wandering through the woods, and after 8 km walking lunch tastes real great :)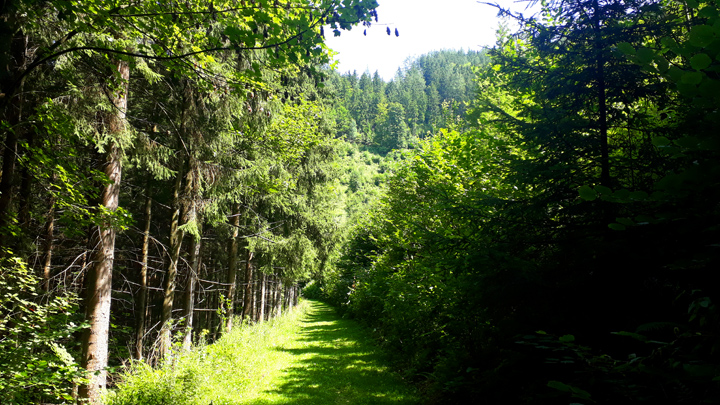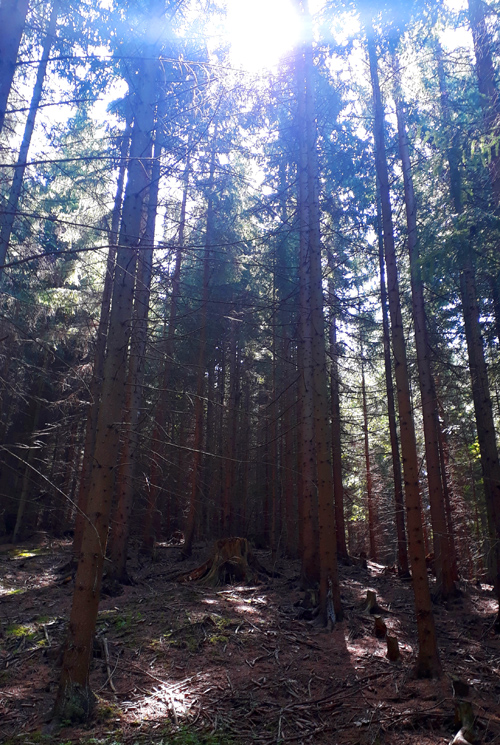 Enjoy your day, Peepz!