I posted a Twitter challenge for Hive photographers to make our platform a little more visible in the Twitter photography community. It'd be fun to see more photographers join #Hive.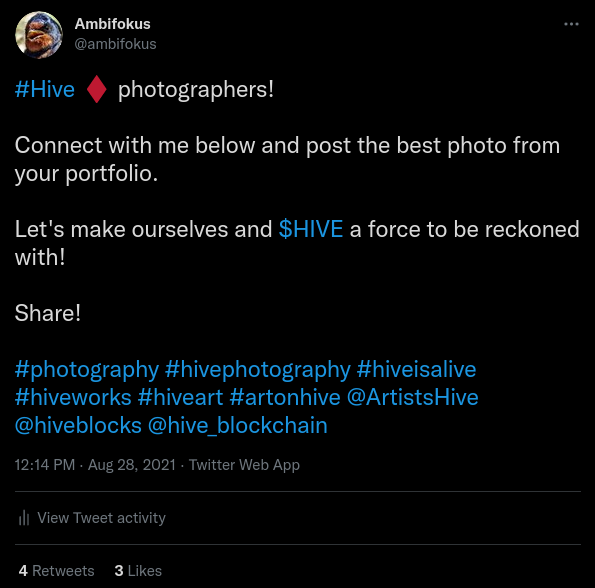 Apart from the picture I posted to the thread, I got no other replies though.
So is everyone asleep, or am I doing this wrong?
Here's a link to the Tweet:
I'll check up on this post and the tweet a bit later. But for now, I'll be off to shoot a photo or few, for it's the Finnish national Nature Day today!