Este viejo árbol lleva plantado en casa más de quince años. Cuando lo compré era de los más grandes que había en el vivero. Durante ese tiempo ha sufrido ataques de termitas y se ha tenido que adaptar a crecer cerca de una casa. Pero a pesar de todo casi todos los años llega a producir un gran número de frutos.
This old tree has been planted at home for more than fifteen years. When I bought it, it was one of the biggest in the nursery. During that time it has suffered from termite attacks and has had to adapt to growing close to a house. But in spite of all this, almost every year it produces a large number of fruits.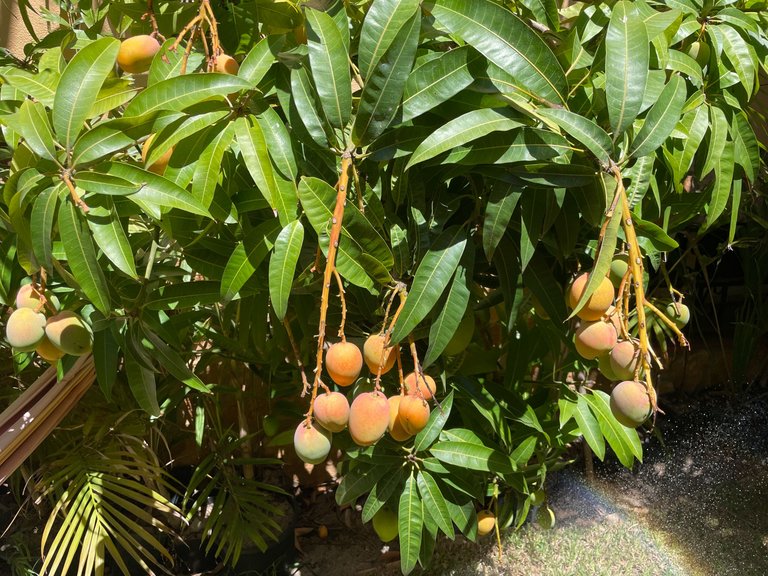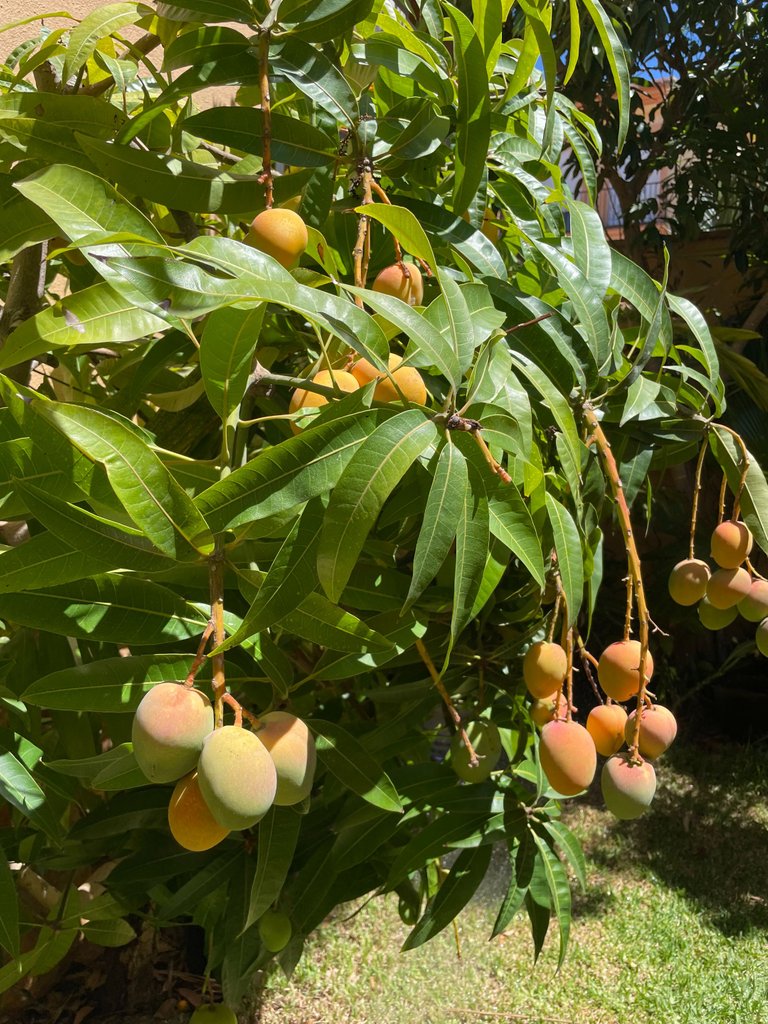 Sus anaranjados frutos nos han endulzado las tardes de verano en la playa, disfrutando chupándonos los dedos de la gran cantidad de jugo. Esta variedad de mango no es de las más productivas pero son dulces y su textura es muy suave.
Its orange fruits have sweetened our summer afternoons on the beach, enjoying licking our fingers with the large amount of juice. This variety of mango is not one of the most productive, but they are sweet and their texture is very smooth.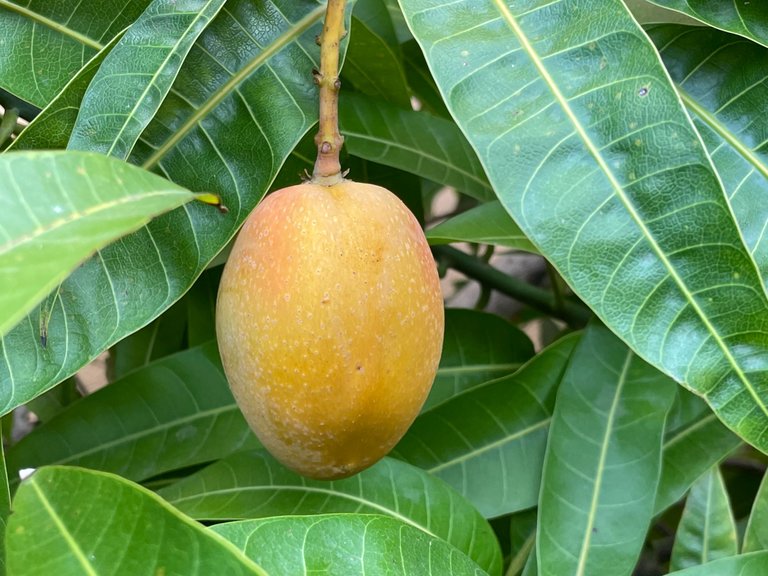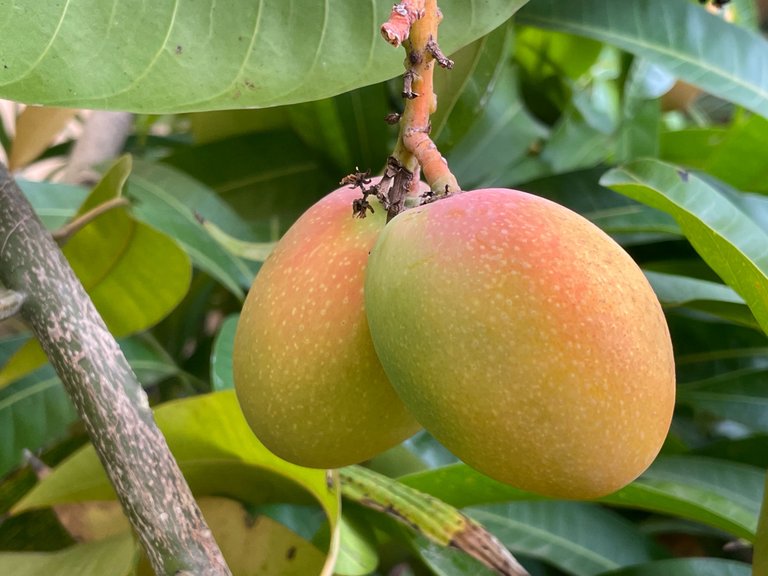 Gracias a la cantidad de frutos hemos podido regalar a amigos y crear nuevas recetas de ensaladas con este dulce ingrediente.
Thanks to the quantity of fruit we have been able to give to friends and create new salad recipes with this sweet ingredient.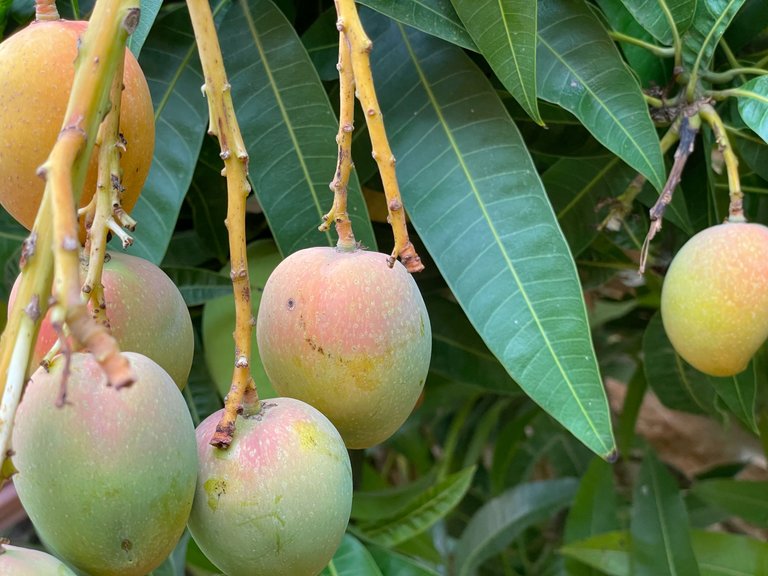 Dado los buenos resultados hace cuatro años planté un segundo mango pero de la variedad "Kent". Es más productivo y su semilla es más pequeña, pero el sabor aunque es bueno no llega al nivel de este pequeño árbol. Sus frutos maduran más tarde por lo que alargo la temporada de deliciosa fruta unos meses más.
Given the good results, four years ago I planted a second mango, but of the "Kent" variety. It is more productive and its seed is smaller, but the taste, although good, does not reach the level of this small tree. Its fruit ripens later, so I extend the season of delicious fruit for a few more months.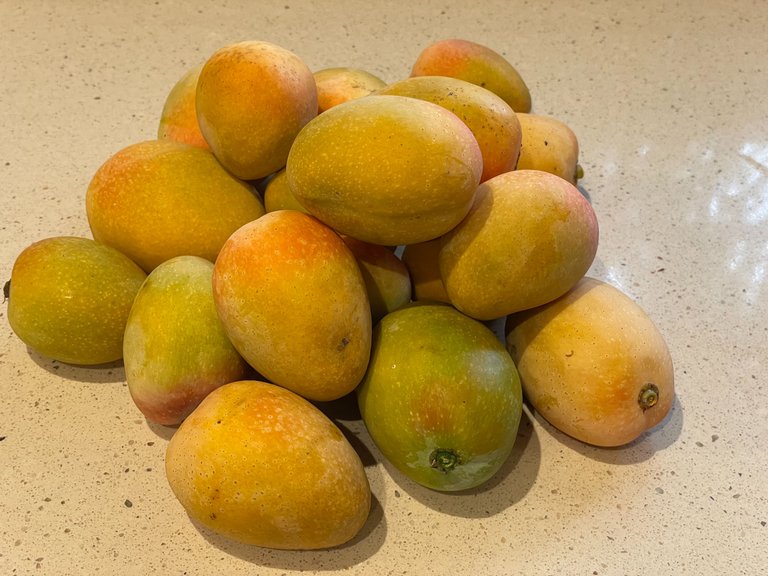 I used a web translator for english text (DeepL)
Photos by @cuvi taken with an Canon.
2022 All rights reserved.
Fotografías de @cuvi hechas con una Canon. 2022 Reservado todos los derechos.
By @cuvi,
Creador de contenido desde 2016
Content creator since 2016