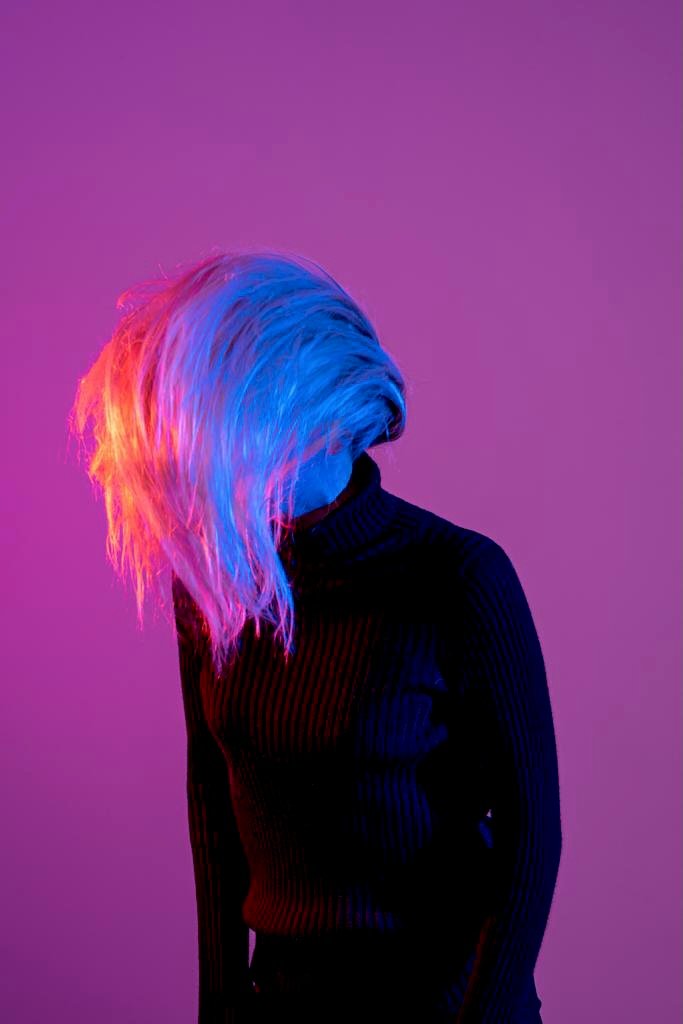 We've been having quite a fun week in school. Today I was the model because I shot and directed yesterday so I wanted a break. Don't really have to compete with anyone for that position though, most of my classmates like to stay strictly behind the camera.
We were playing with many lights and coloured gels today. I feel like gels are quite tacky often but it's good to know how to use them if ever needed for something. It's fun to see how different colours work and how well they stick to light and dark parts of the image.
I'm learning so much every day, even when the actual pictures we make aren't a style I'm too keen on. I'm also finding a lot of joy from the problem solving because that is what photography really is, there are things you need shown, and things you want to minimize, then you figure out all the pieces you can move and change to get the results you want. I guess I'm a bit weird for liking that part.