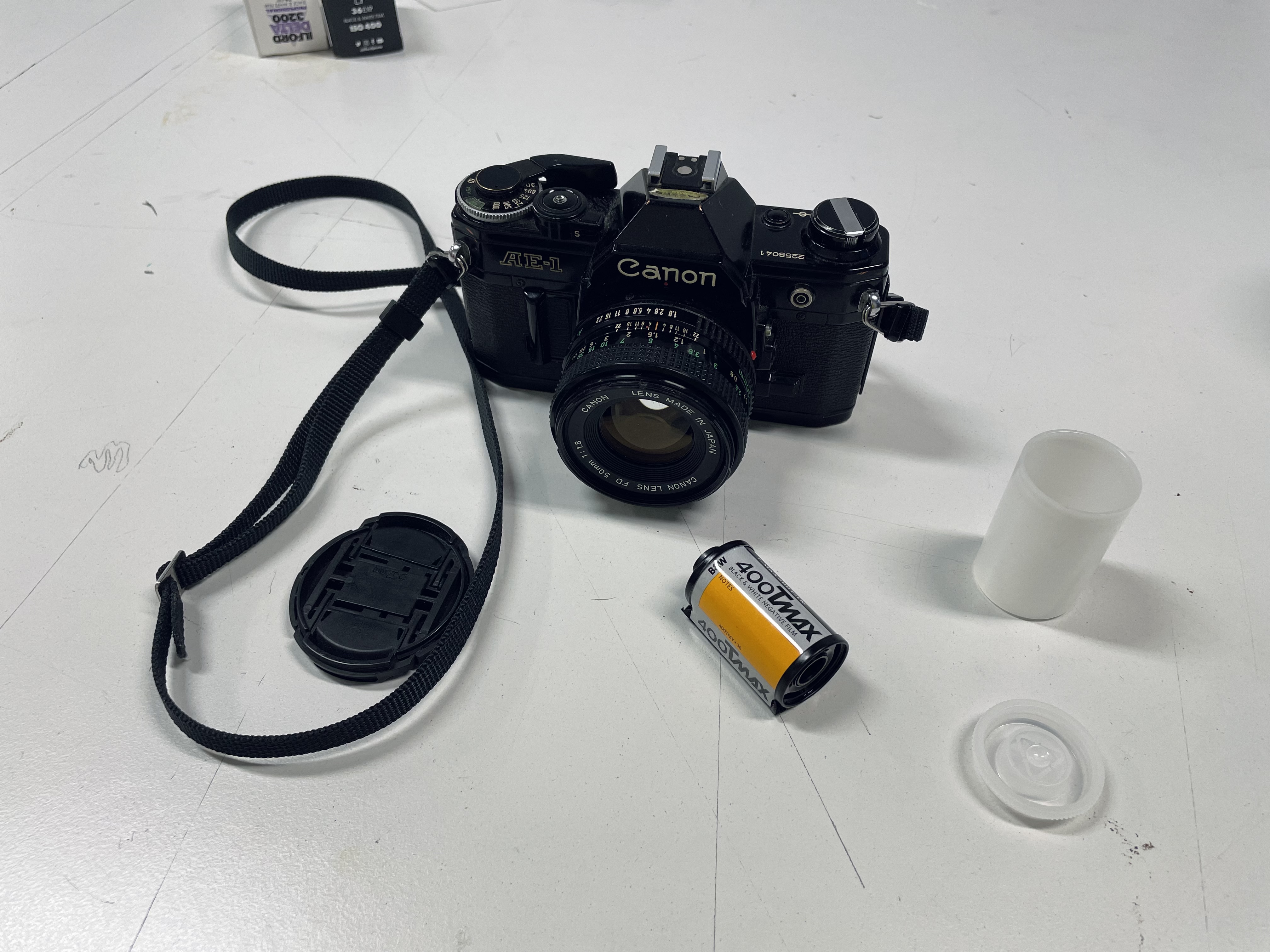 Finally a photo lab week in school, been waiting for this! I've only ever once developed my own film so this is all very exciting to me.
I only managed to have one film ready to be developed, and then a colour film in camera that needs to be developed by some c-41 machine photo lab thingy somewhere else. I always forget to shoot film even when I'm doing self portraits in my own time, I only remember it after I've already finished up and cleaned up.
It's so nerve-racking trying to pry open a film canister in pitch black and hope you can get it in the light sealed can all nice and. neat. I didn't know you weren't meant to wind in the film all the way so I purposefully made sure to do a few extra turns. Rookie mistake. I pretty much had to open the film in the dark like it was a can of soup, managed to pry it open a bit but teacher had to help so I could actually get the film out without damaging it. All went well after that.
The current film I had seems to be shot from about December 2020 to August 2021, some real random shots in there. I did cut up the film and have a little look see over the light table, but I'll have them scanned tomorrow and we are probably gonna develop some photos too, and print some digital ones. I've yet to chosen shots that I want printet out, I just feel like I have nothing worthy of printing but I probably have a lot.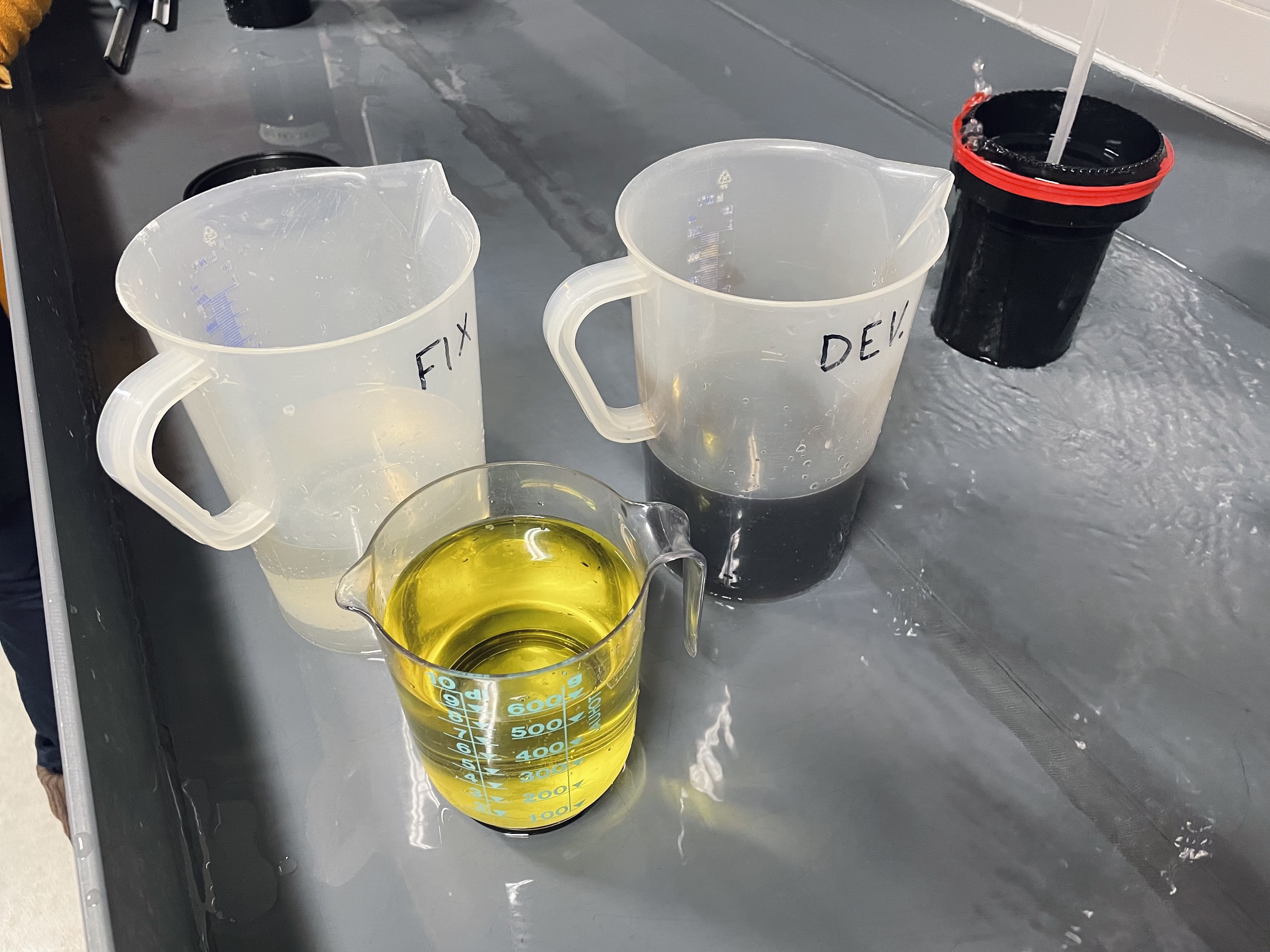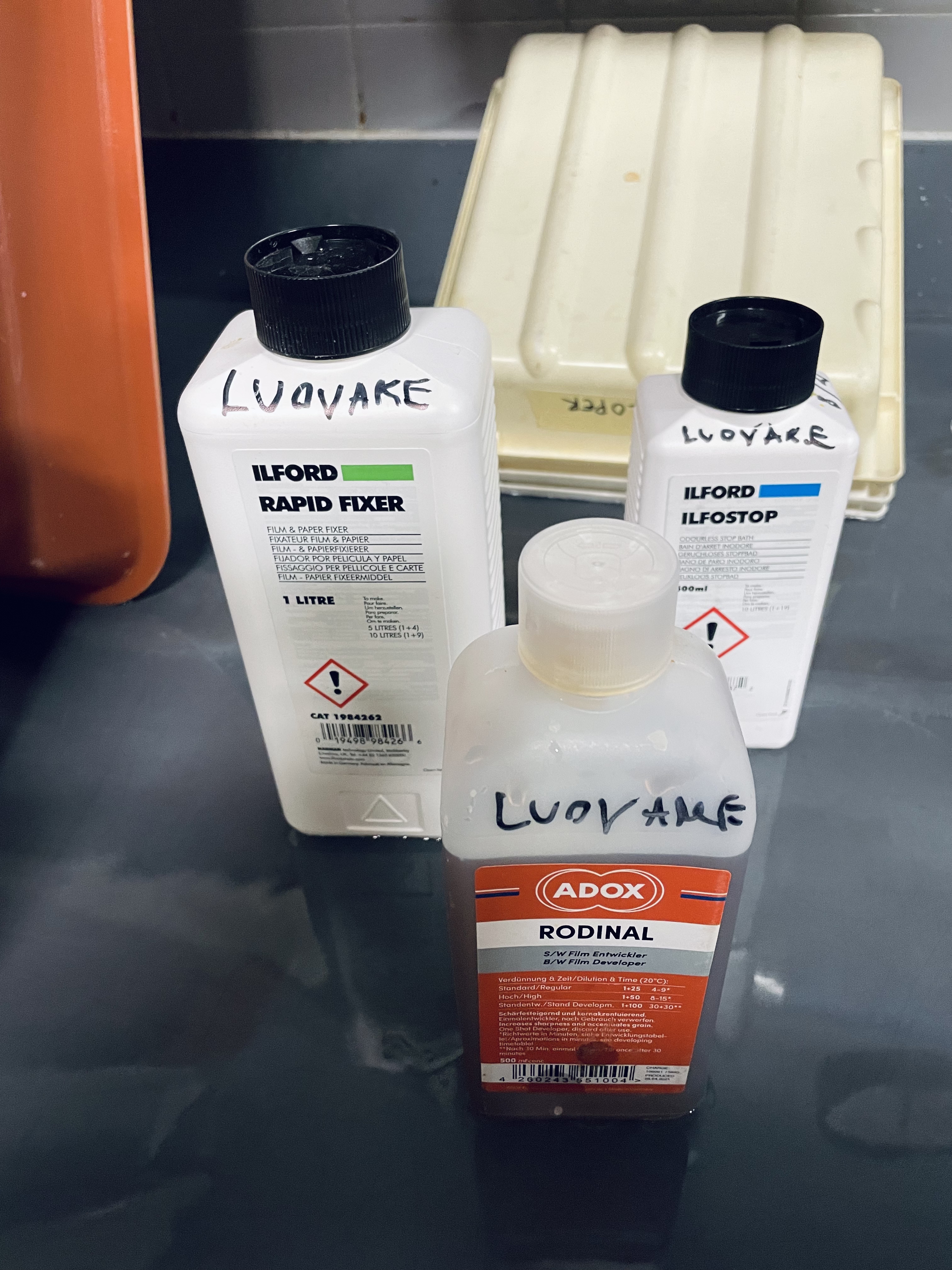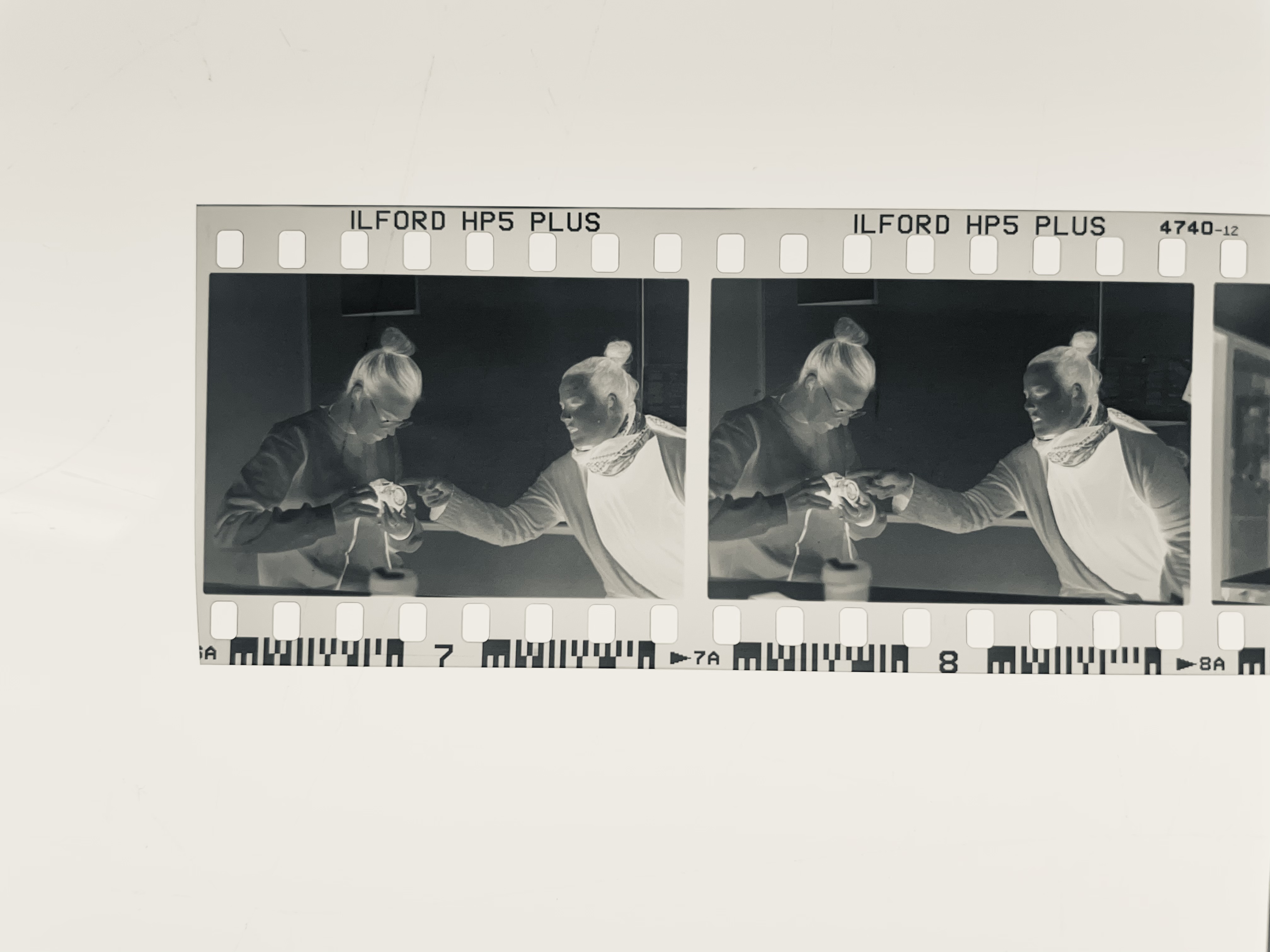 That's me on the left looking at a camera like a baby chimp who hasn't seen one before.