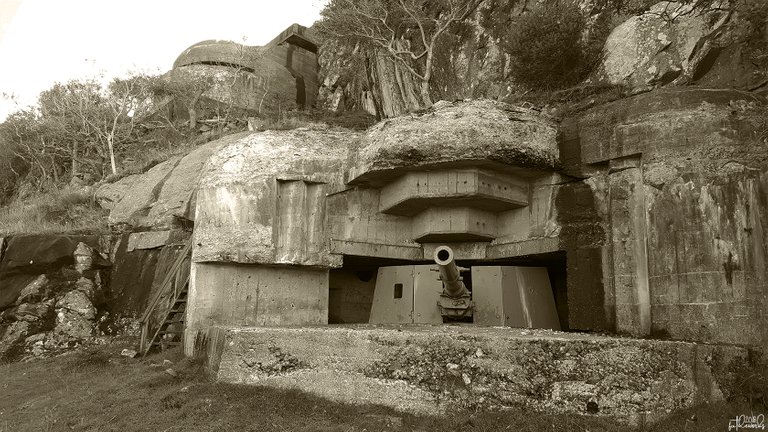 VARNES FORT - CANNON; a relic of the past overlooking the coastline. It is one of many reminders of the fortification during World War II. Varnes Fort is part of the larger Festung Lista that was constructed by the Germans during their occupation of Norway. In the photo you see a French Schneider 105 mm cannon mounted in a casematte.


---
Photo Editing: Grayscale, with a hint of beige. Minor brightness and contrast adjustments.
---
Select a resolution below to DOWNLOAD the wallpaper
[Aspect ratio: 43:18 (UltraWide)]
[Aspect ratio: 3:2 (Surface Pro 4 ->)]
[Aspect ratio: 16:9]
[Aspect ratio: 16:10]
---
Check My Blog for more wallpapers.
If you happen to like some of my wallpapers, but cannot find it in a resolution suitable to your device, let me know in the comments below. I will consider adding more resolutions to wallpapers already posted, as well as future additions.
Have a great day!
futileworks