Hello every one, as you all saw my Previous post of the ice on the Waddensea i have got some pictures without the ice in this post.
Here you can see everything that is onderdeed the ice. It was not that good of a sunset but you get the idee i think :)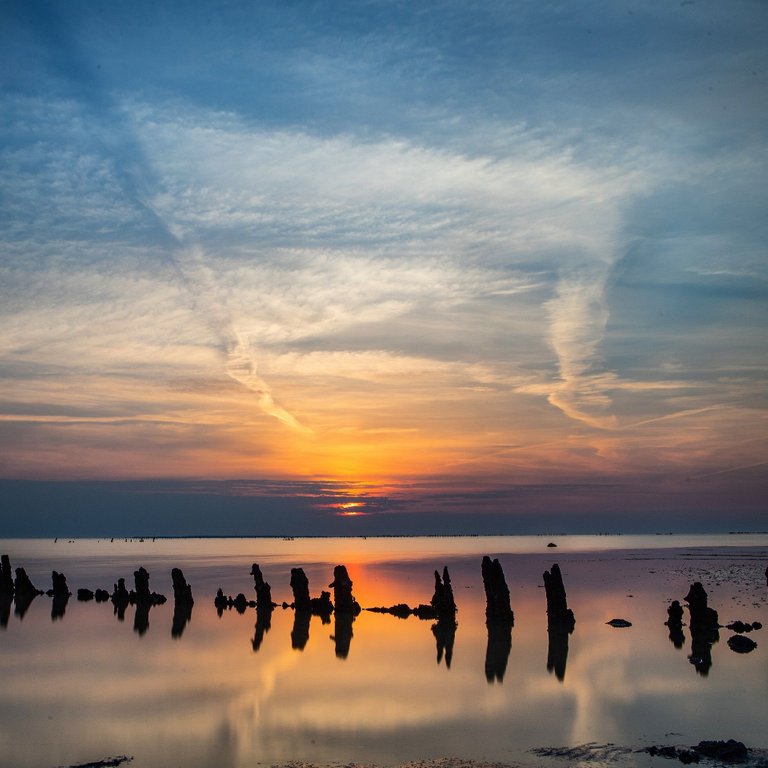 Those poles are there for keeping the soil in its place, but as you see it didn't work that wel :p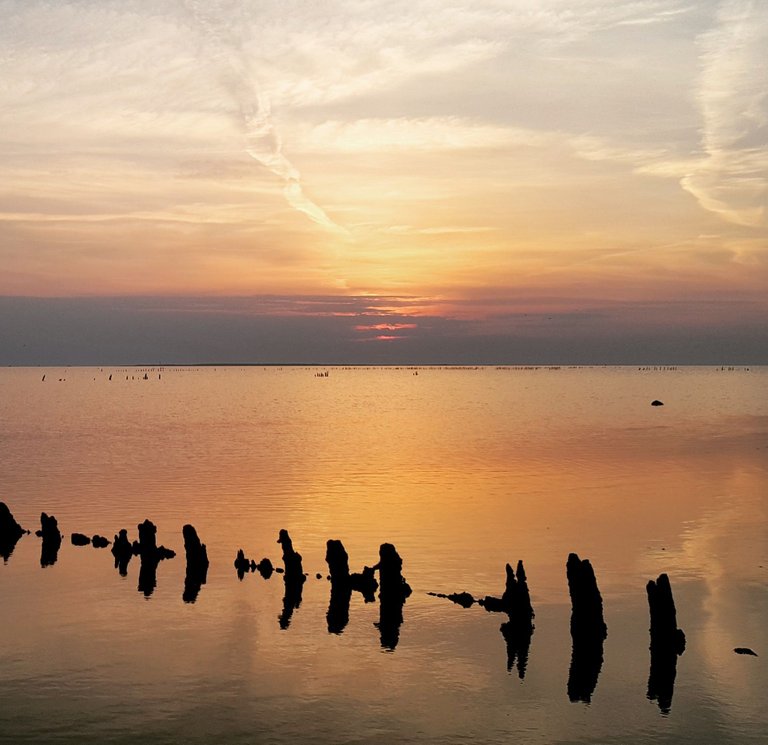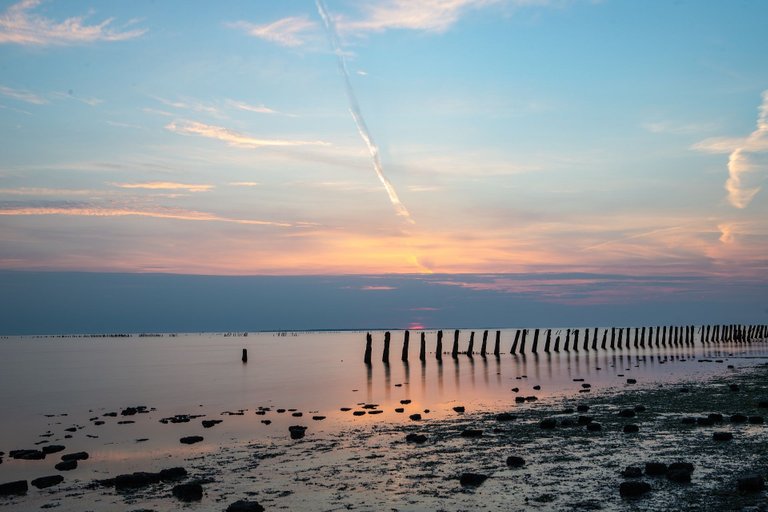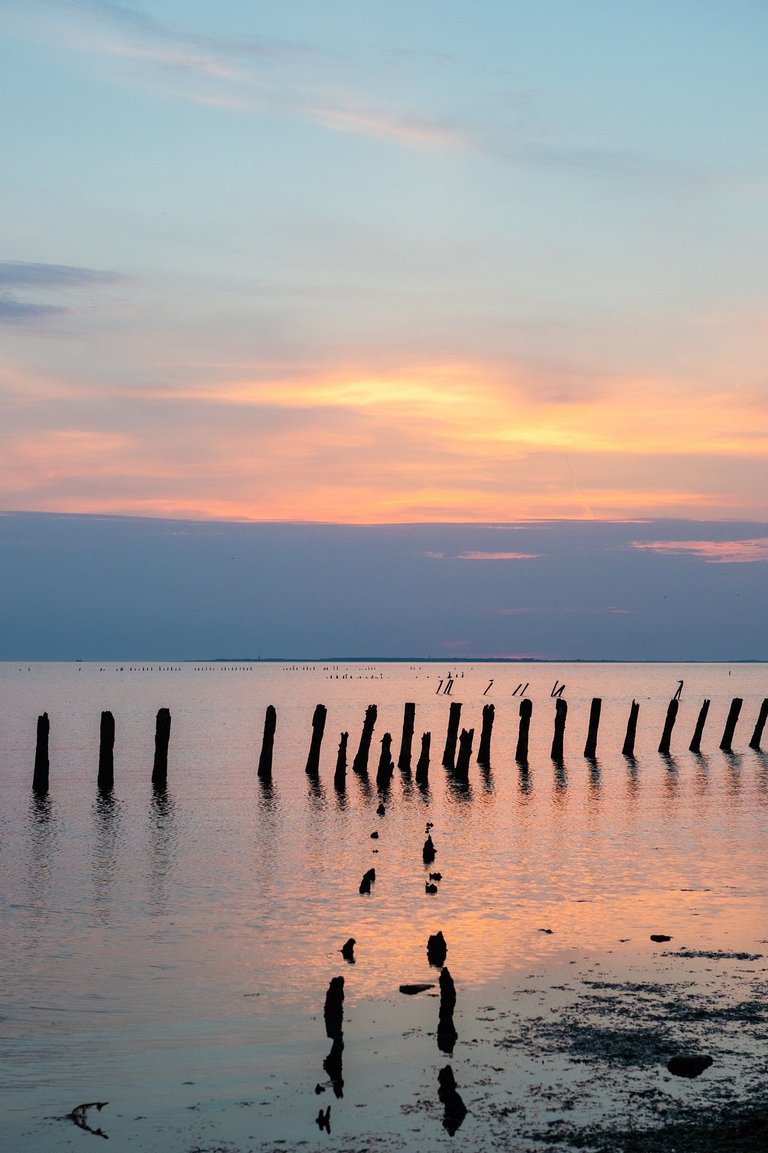 This last image was just before sunset. Those two guys are walking to an old sunken ship that has been there for many many years and only shows itself at low tide. I have never been there becuase you have to walk truogh think slik and mudd to get there. It's not very safe to walk there by your self because if you get stuk you are done.