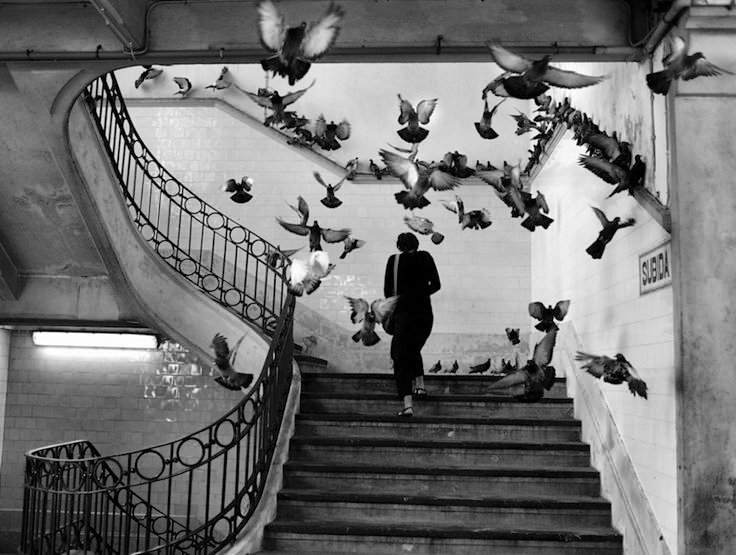 Source
Cartier-Bresson is an inspirations to so many amazing photographers. As a candid photographer from France, he is labelled as the father of street photography and began the hunt for that decisive moment when shooting on the street. He had a very colourful history ranging from military life to long lasting affairs. There is so much to learn from his photography I decided to share three of the most important lessons I've learned from his work.
Lesson 1: Hunt for the decisive moment
The decisive moment is a moment that turns a regular scene into one that captivates the viewer. It freezes time in a position that is, for lack of a better word, perfect. You know when viewing it that if it were taken a moment earlier or later it just wouldn't be the same.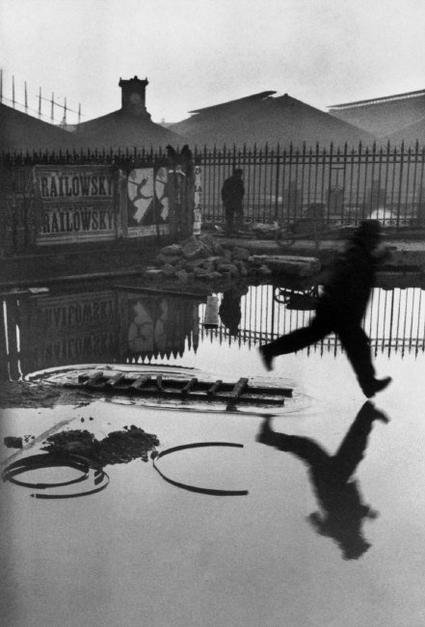 A perfect example of a decisive moment. Source
This is the beauty of photography. To capture those everyday moments that are so easy to overlook but so satisfying to see frozen in time and although it may seem simple don't let that fool you into believing it's in any means easy to achieve. When the decisive moment is paired with the second lesson it can turn almost any photograph into a true artwork.
"Photographers deal in things which are continually vanishing and when they have vanished there is no contrivance on earth which can make them come back again." - Cartier-Bresson
Lesson 2: Having a vision, with composition in mind
If you've read through my previous posts on photo analysis I'm sure you're a little tired of me talking about composition, but it really is the paramount aspect of not just photography but art in general. I recently used the below Cartier-Bresson photograph in a previous post and thought I'd use it again to hammer home lessons one and two.
Source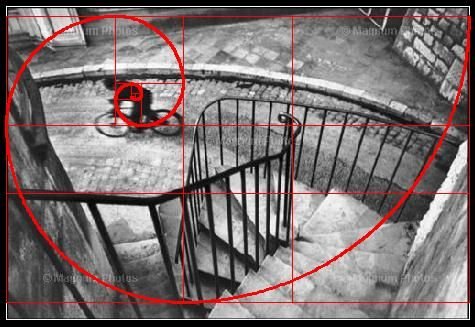 Source
This photo I feel is a perfect example of using composition to create a great photo. Henri Cartier-Bresson is renown for using the Golden Ratio which is found throughout nature as a composition tool for his photographs.
The spiralling staircase as well as capturing the decisive moment of the passing cyclist creates such a visually pleasing image. This isn't just luck on the photographers part, it comes from planning ahead and having an internal vision that you work to make a reality and then capture. Here is another example of a Cartier-Bresson photo demonstrating this use of composition.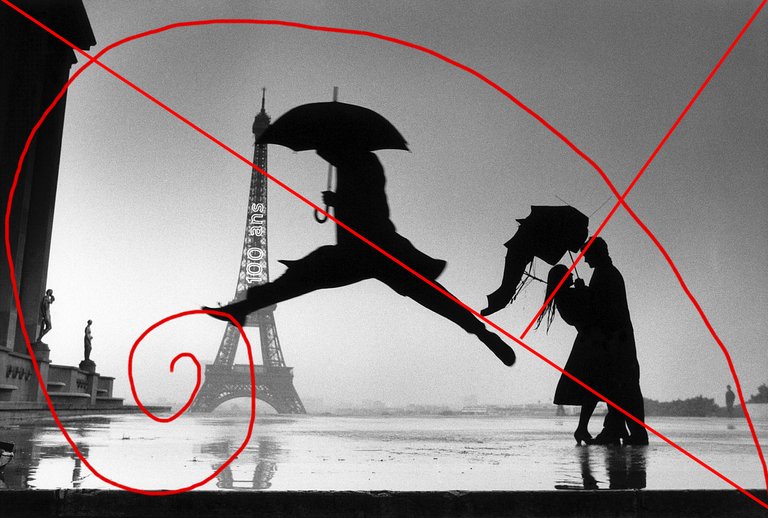 Source
And another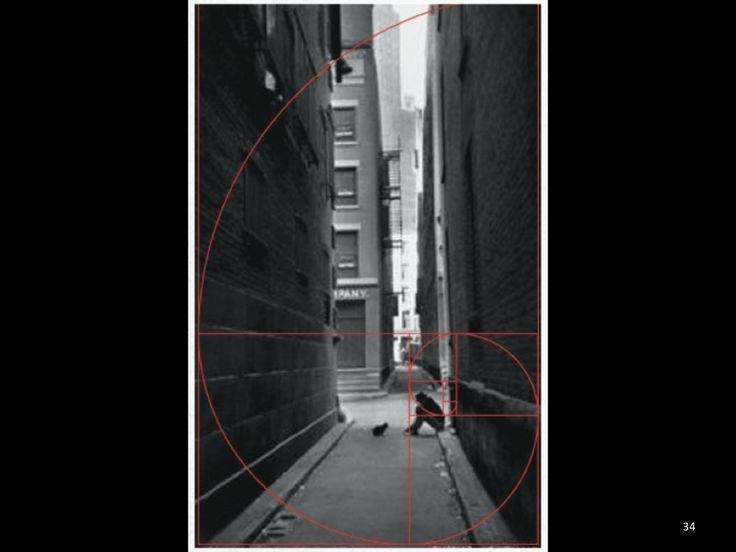 Source
"It is an illusion that photos are made with the camera… they are made with the eye, heart and head." – Cartier-Bresson
Lesson 3: Explore photography to explore yourself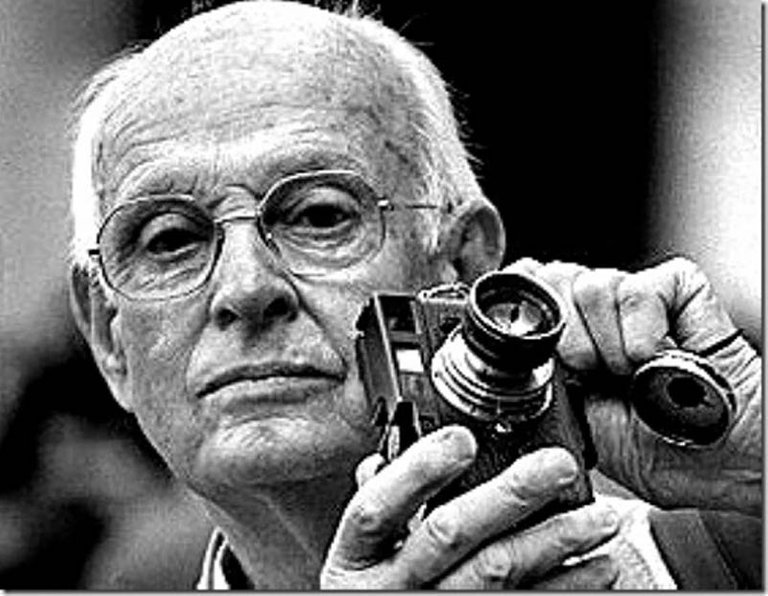 "Henri Cartier-Bresson" Source
Above all else, Henri Cartier-Bresson saw life itself as the greatest canvas and photography was merely a way to capture snippets of its masterpiece. Following this notion you can find beauty in your life no matter where you look. Whether it is in the mundane as I have covered previously, or in amazing landscapes. Whether in lush jungles or concrete cities live your life to the fullest wherever it is and if you're prepared with a camera life will present beautiful photographs wherever you go! As Henri himself said...
"You just have to live and life will give you pictures."
So get out there, live to your fullest and see the worlds beauty from whatever angle you happen to be viewing it from!
None of the above photographs are my own, all were taken by Henri Cartier-Bresson (or taken of him, also not by me)
---
Yours with Purpose
@harrynewman
Free Spirit, Creative
Positive Thinker
An Adventure Awaits Us