They kiss! (Get it?).... Sorry for the awful pun.

---

---

I took these photos at the Tulip Festival which is held yearly in Woodburn, Oregon. Except for this year, because covid. Fingers crossed that next year will be different. This was still pretty early in the season. You can tell because of how much green there still is. The colors pop like crazy once prime of the season hits. It's a really beautiful sight, but I still enjoy the early season shots.

---

---

Another perk of the festival is they have old tractors on display. Just check out how cool these are!

---

---
Even though there wasn't much color to play with yet, the light still came out and played for a bit which always provides for interesting shadows.
---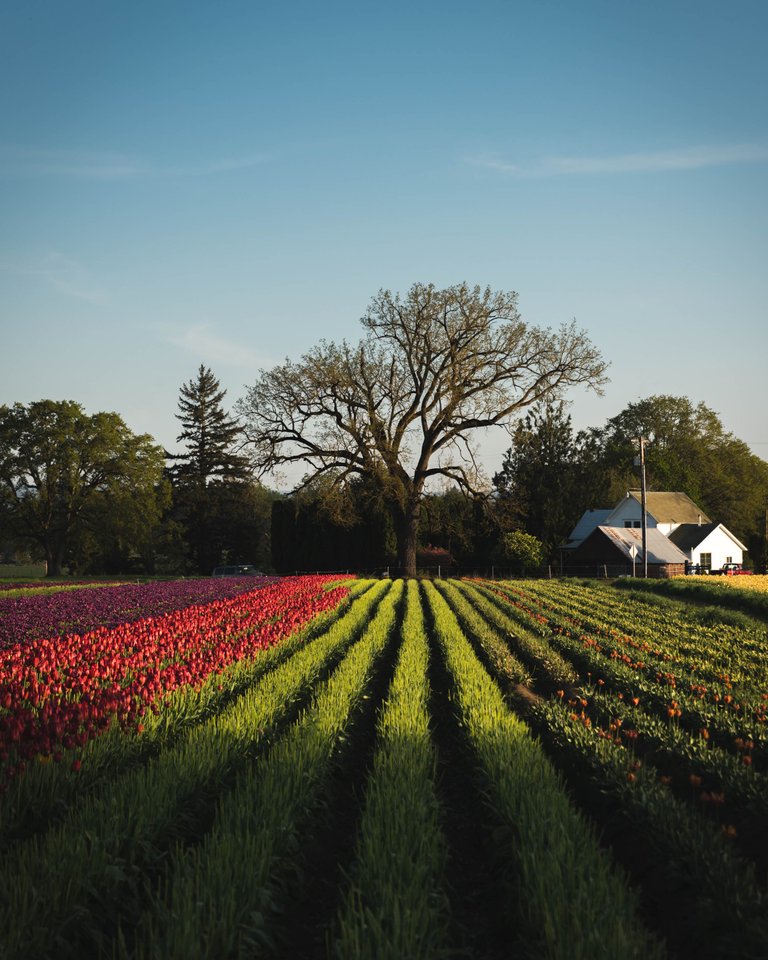 ---
That's all I got for now. I hope you all are having a rad day and thank you for being a part of our Hive community! Any recommendations of people/communities to follow?
---
| Roll Dice | Win Hive | Earn Crypto |
---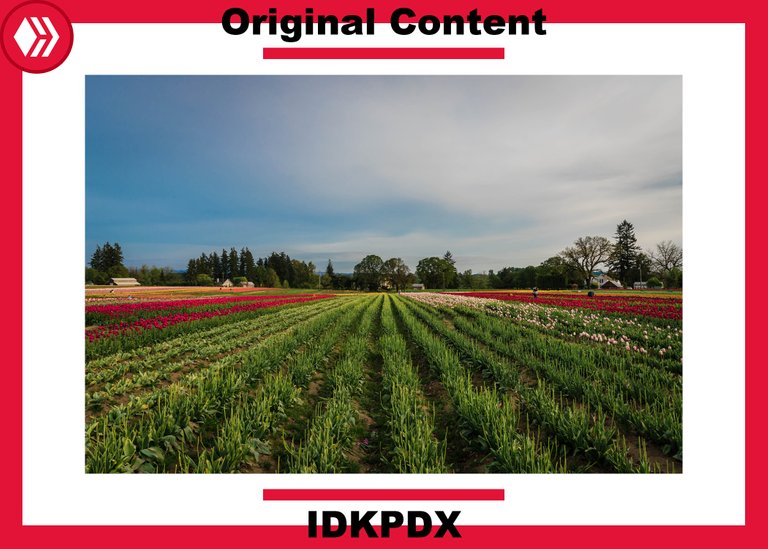 Upvote & Follow

Stay Rad. Be Happy!


-Thatcher