Hand Made Fabrics of Mai Châu (19 photos)
We must take for granted the amount of labor that goes into crafting textiles. or should I say that crafting handmade textiles? The process is long, and the pay for the hand making artisans so limited.
In Mai Châu they still hold onto this tradition of making the textiles by hand. Watching them work the looms then finding out how much they earn, it's remarkable.
Below you'll find some photos for my afternoon hanging out with them in their factory.
Enjoy!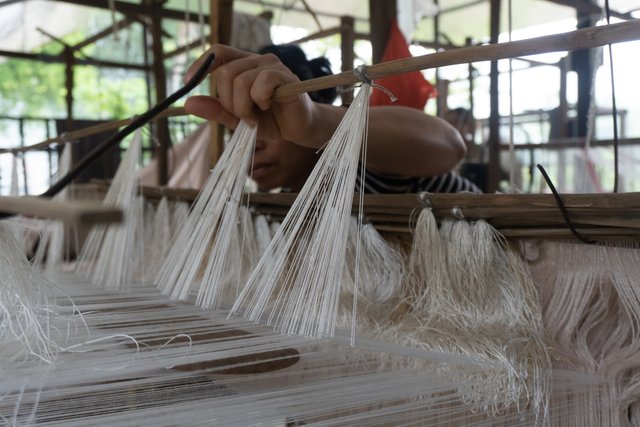 . personally I was kind of blown away with the spaghetti pot of string that these ladies know how to navigate!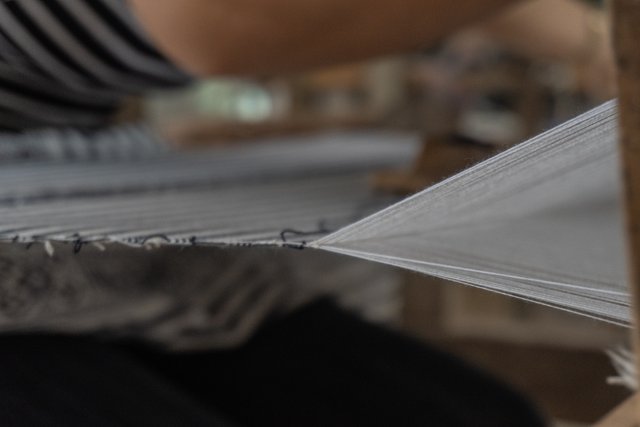 . This is the front side of the loom with the fabric coming out, in that little triangle there they send back and forth a bobbin, I will eventually get pushed down to make the fabric.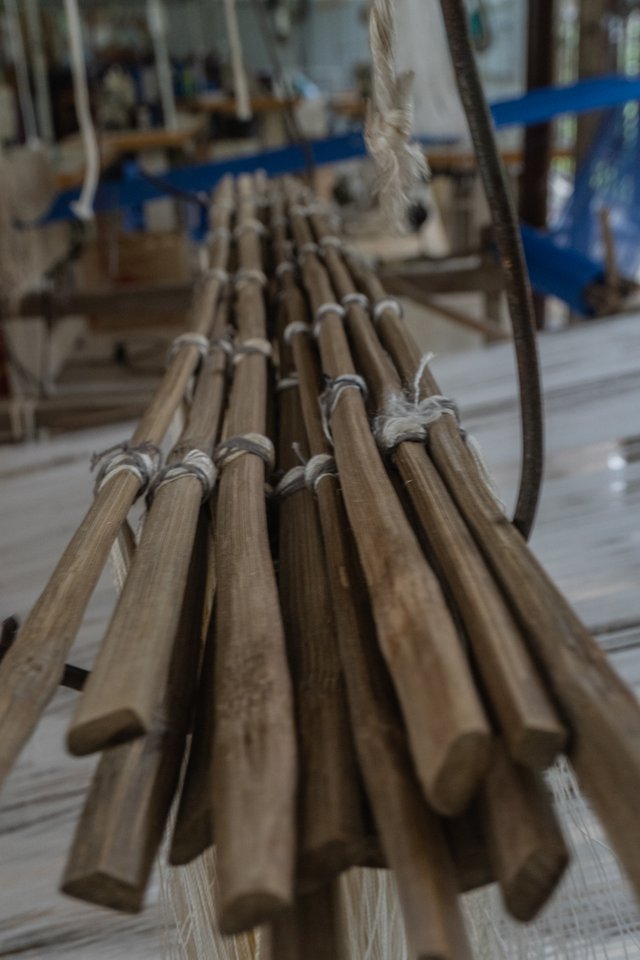 .All of these are the individual stays they used to divide up the incoming threads into the patterns they wish to make. Don't ask me how it's done I'm not 100% sure.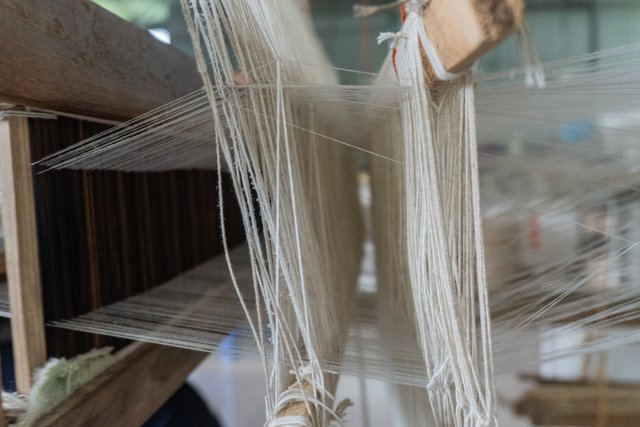 . just look at this interweaving pile of threads that end up making beautiful fabrics.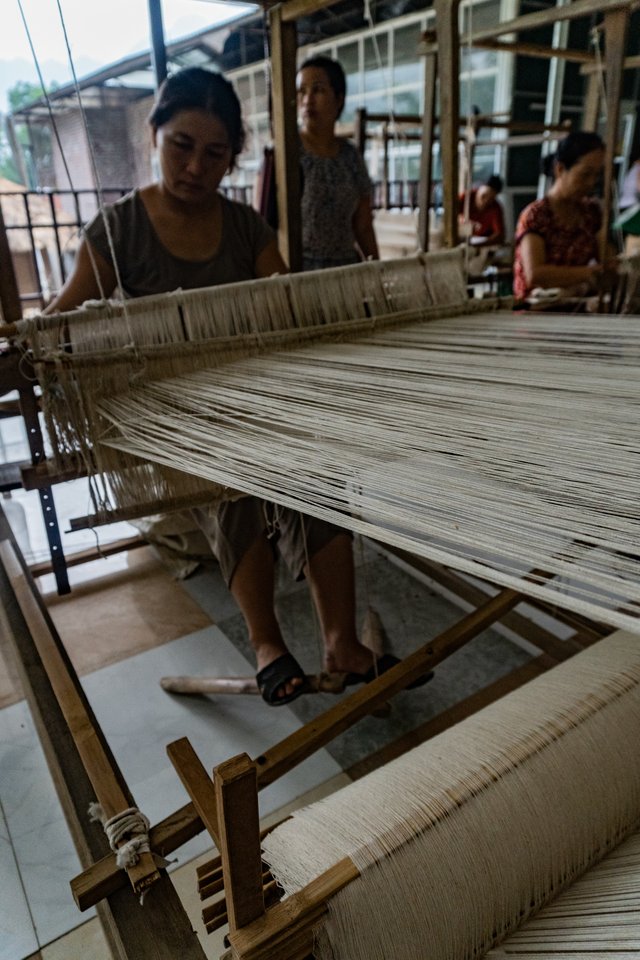 .They sit here for many hours each day dividing fabric threads up differently to make beautiful textiles.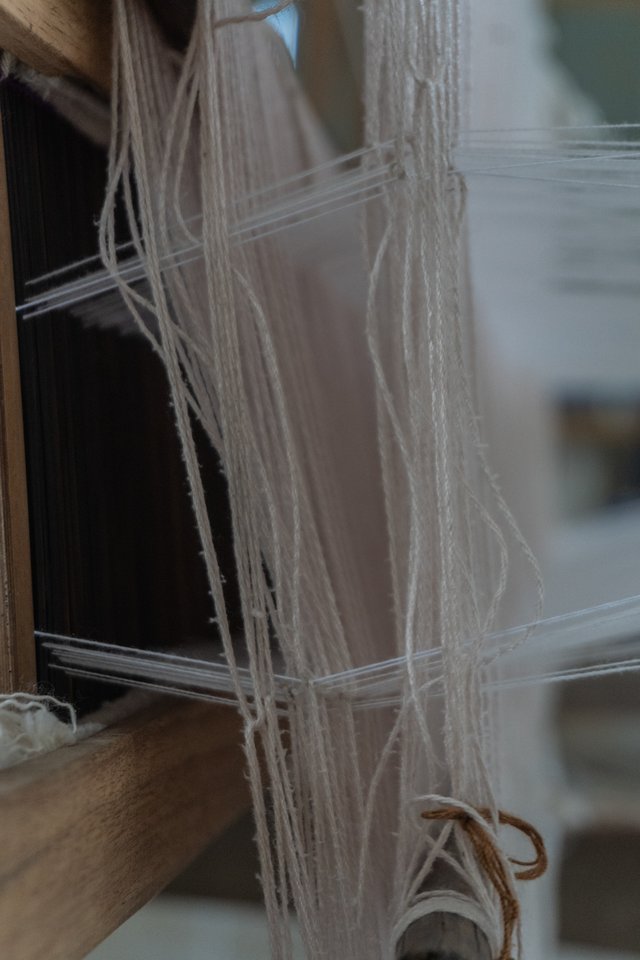 .here's a little more detailed shot of the incoming threads and divider threads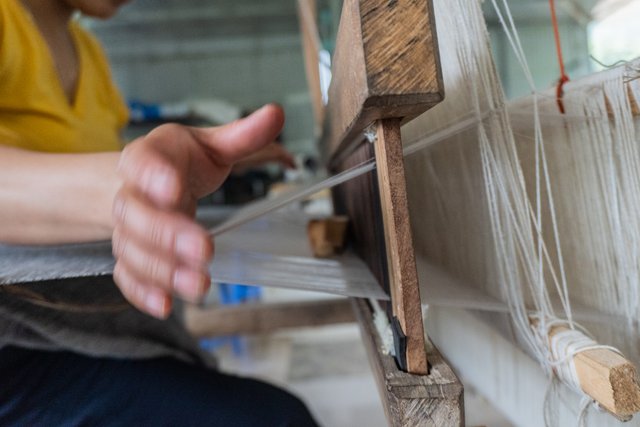 .in front of her hand here you see the bobbin they send sliding across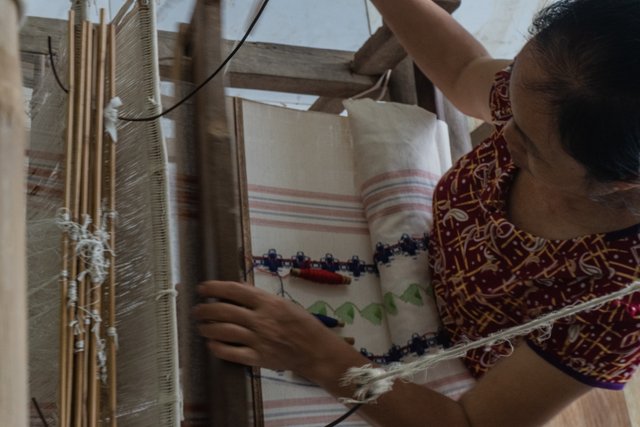 .to get the more intricate patterns that have individual threads that they weave in and out in a skillful fashion.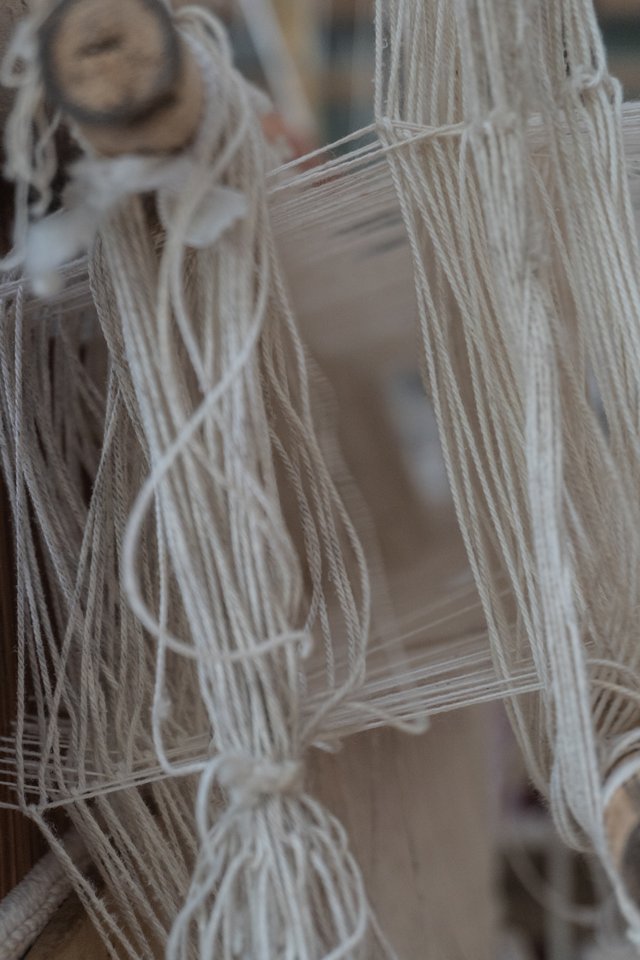 .I keep coming back to the spaghetti mess here, just look at all that string!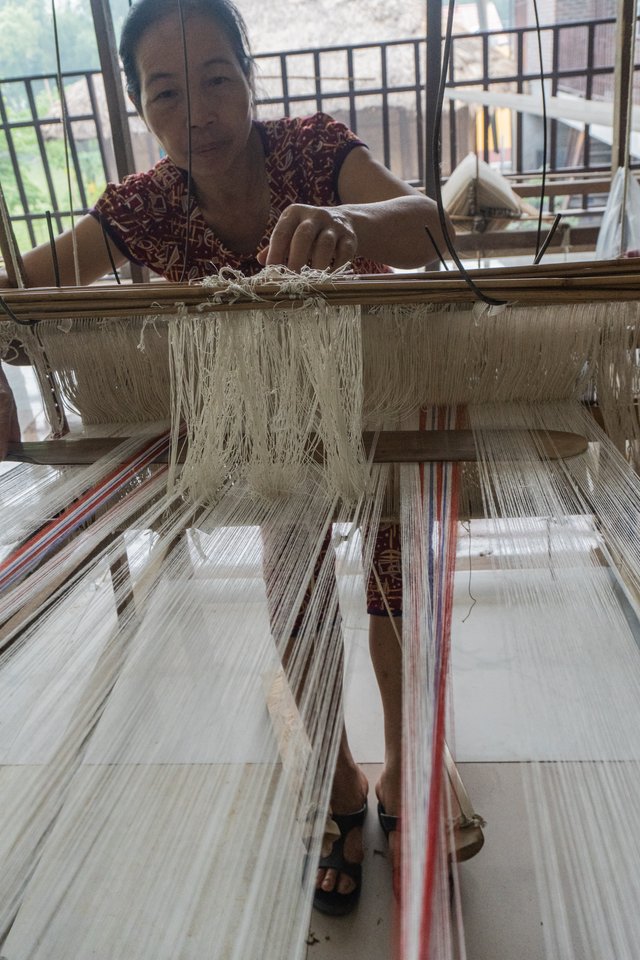 .On the backside you can see this wooden paddle he slide in to help divide up the threads differently. This is how they can also start making different patterns.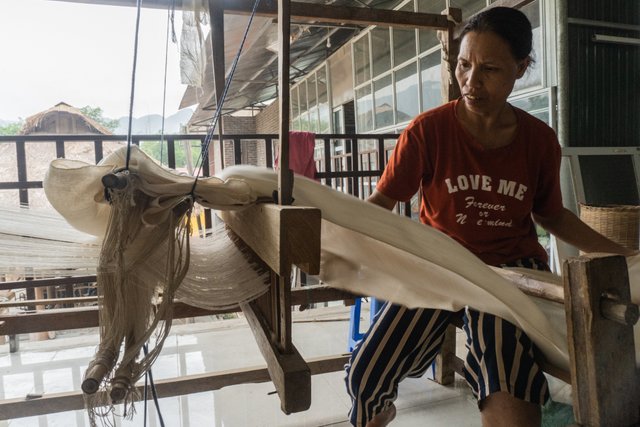 .this lady was finishing up the long selection of linen.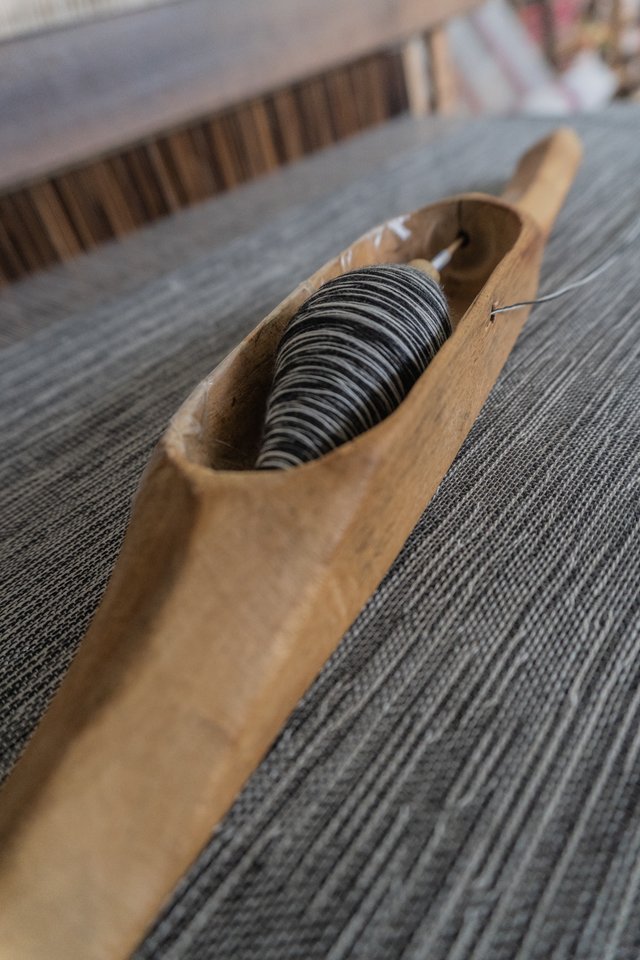 .This is the bobbin they use and send back and forth through the fabrics to eventually make the fabric it is sitting on.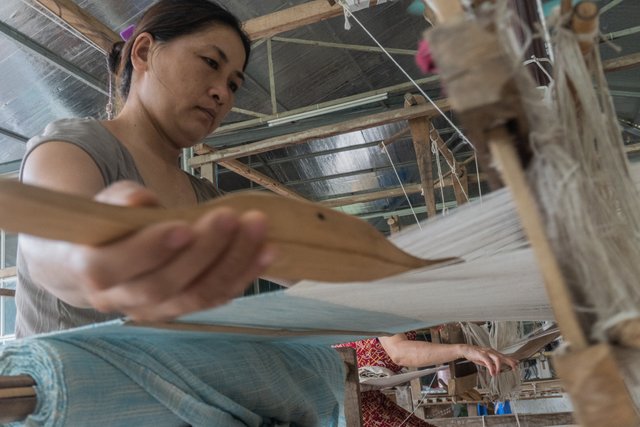 . Here you can see a lady holding that bobin before sending it down triangle

.Individual color threats come on in which traits the base for the cross stitching.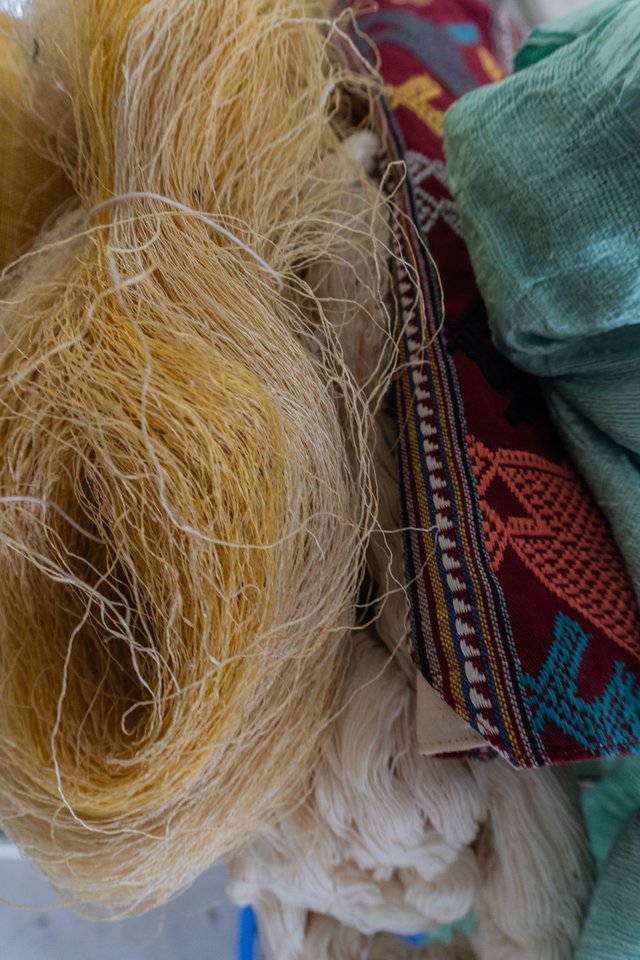 .the bright yellow strand is silk that comes from mulberry plants and worms. next to it are some finished textiles. They sometimes take weeks or months to make.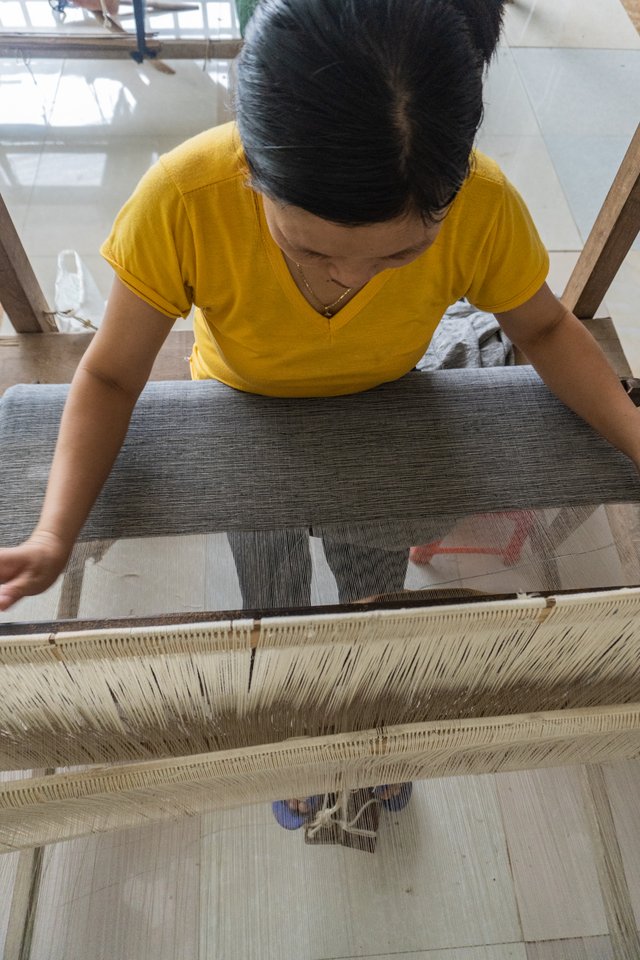 .this is an aerial shot to show the fabric coming together very slowly. after this, you take that bolt of fabric to a seamstress who would so the clothing you want.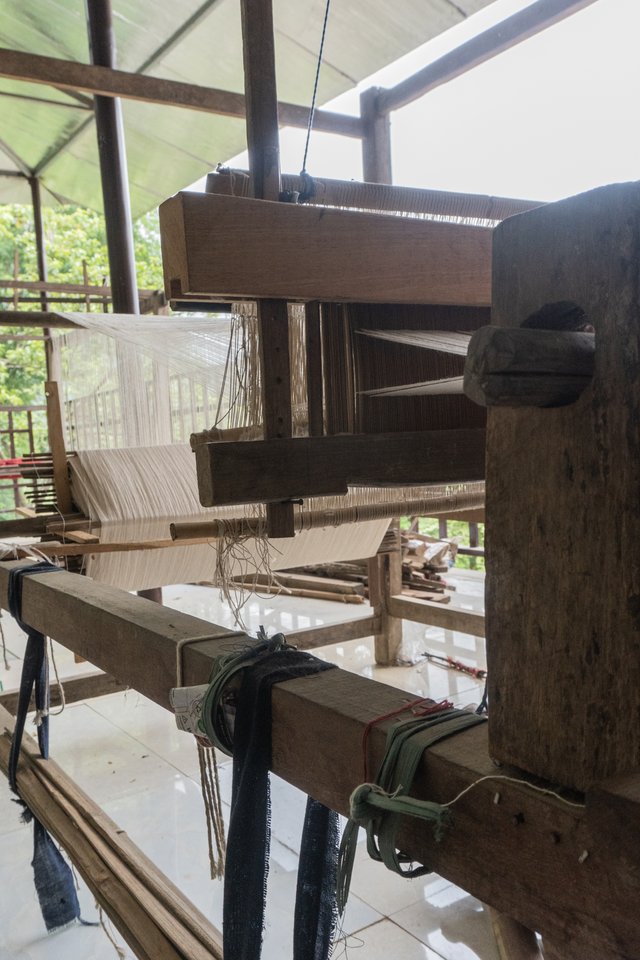 .these machines show a lot of wear and tear have been used for a long time, I also imagine they are all hand made on-site.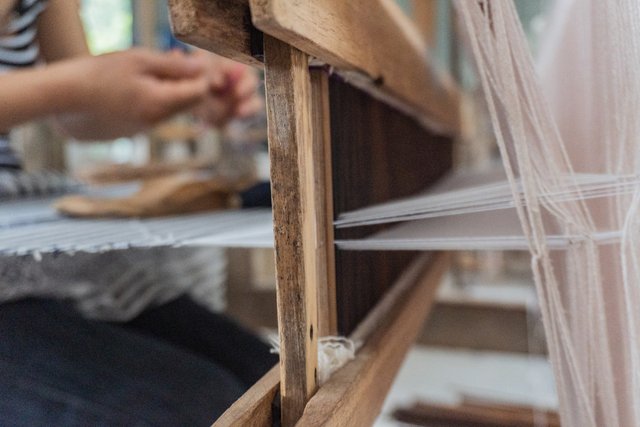 .This piece of wood after they send the bobbin down they pull to sandwich the loose thread and with the other threads.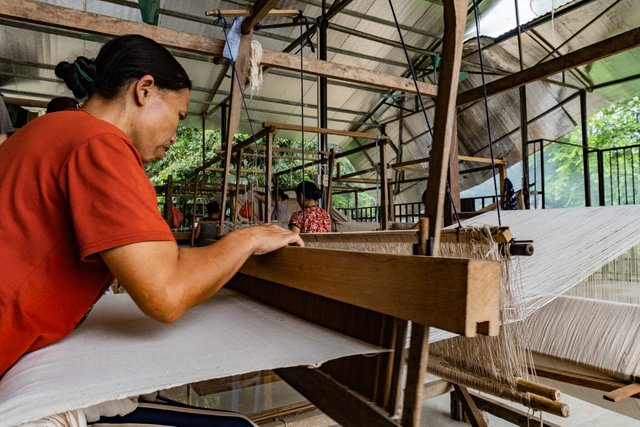 .Just like this lady is doing she is pulling that piece of wood which helps condense the fabric together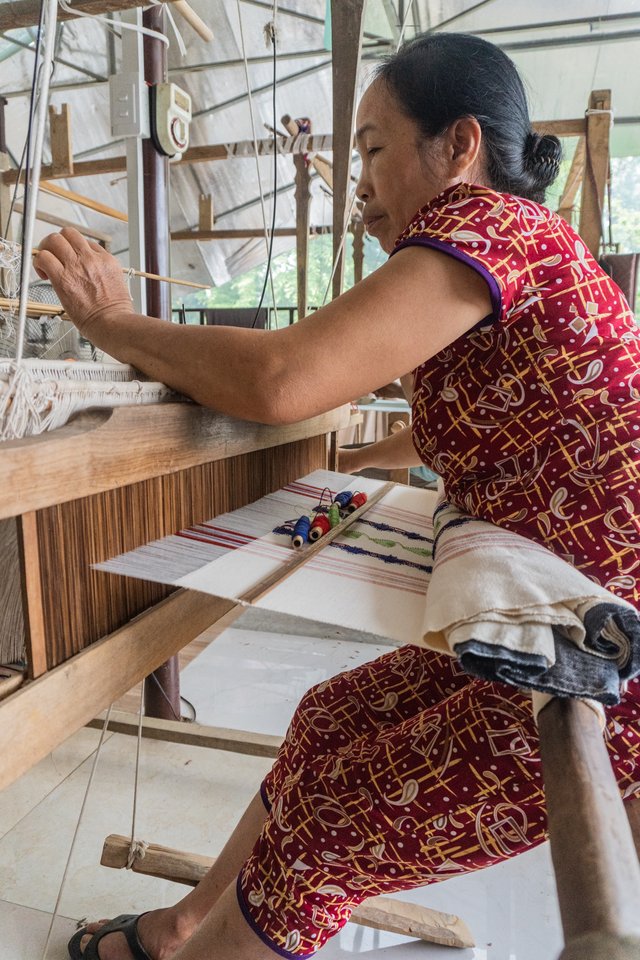 .And again to make the more intricate patterns that have individual threads the useand weave in and out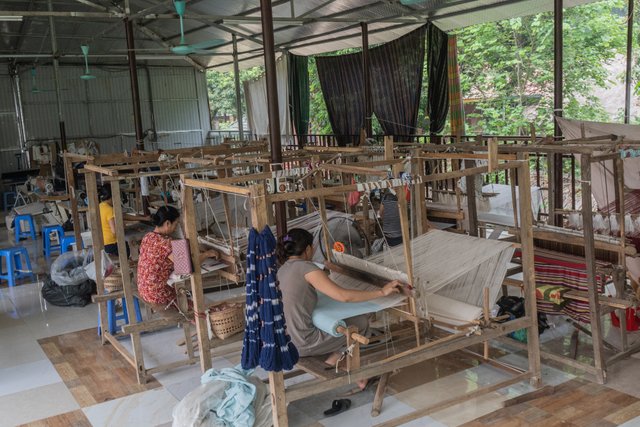 .This is the factory where they work. quite nice indeed.

I hope you enjoyed some of these photos and found this adventure into textile manufacturing interest!
Thanks for reading.:)
---

Any Support is Welcome!
Bitcoin (BTC) : 18zopjg9Y2VA1ouCqCZapN3UzdpK3UnMdm
Ethereum (ETH) : 0x849C33abCb753540fD0D6cDd25df05BC20a1254E
litecoin (LTC) : LdWUz5haDfkn4D1fxmte8nJePEGjJv6Lqh
Bitcoin Cash (BCH): 1DRRtY3j5xzx6Dn9ofQgoosXdqGVsYYNcU


NEED A LOGO - BUY ONE WITH CRYPTO!


Thanks for reading my post, you inspire me to keep posting!
Thank you for your support!