Into the Home of the Mountain people for tea and a powerful alcohol drink.
The Humung people and their trib are very interesting. They have a different view of what death means. They believe so deeply in another life after this one, that they will celebrate when one of their own dies. Or at least this is what I was told... So, it's not uncommon for a mother to give birth to 11 or more children in her lifetime, and only have 1 or 2 survive to adulthood.
Give this, I can see why they have this view on death.
This post is not about this, however. No, but we were invited into a home of the Humung people to have tea and a powerful alcoholic drink.
Here are photos from this putting...err.. inning. lol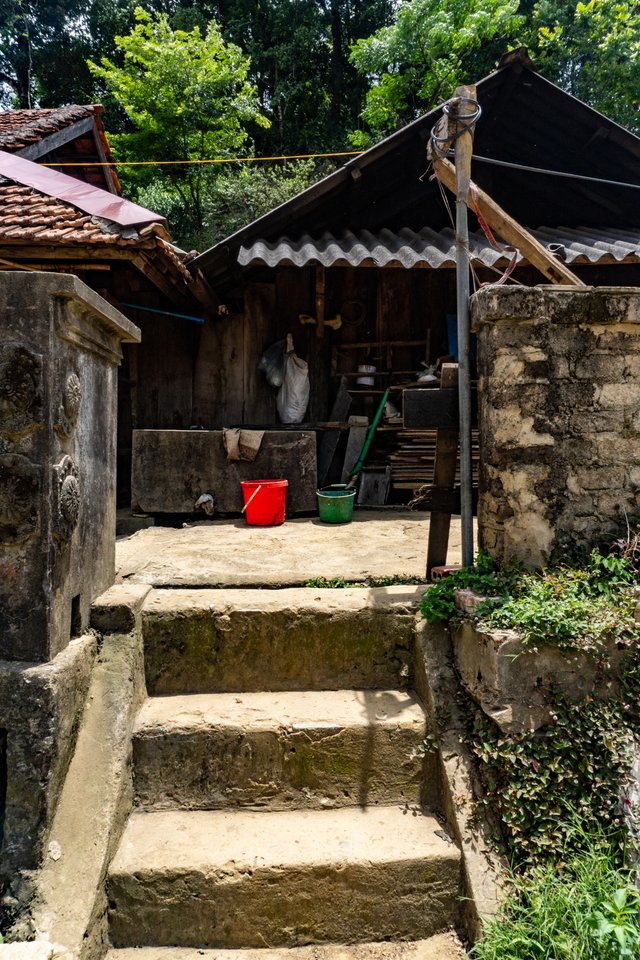 This is the front entrance to their home.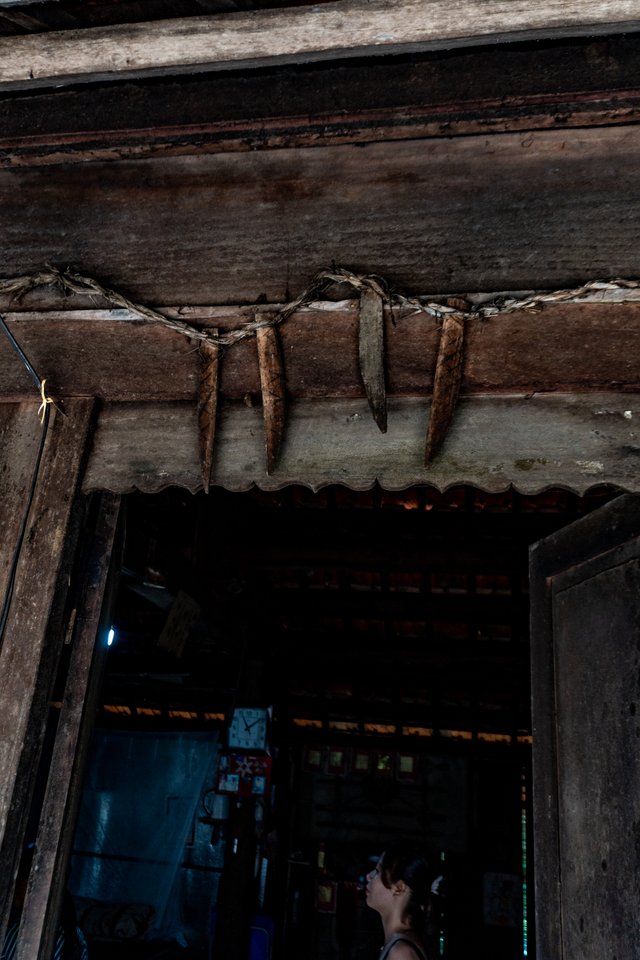 The doorway on in.




They had these french inspired walls out front.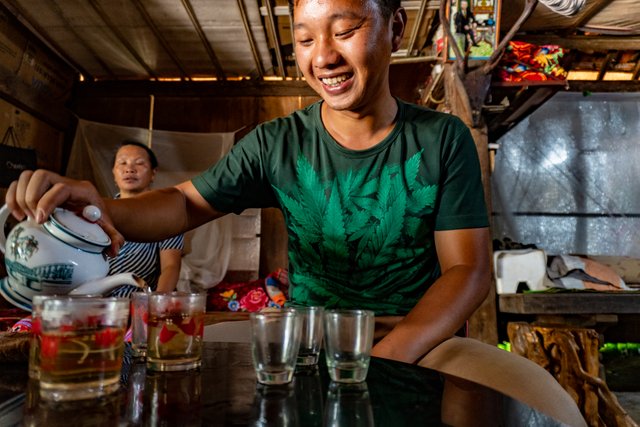 His name is Jaz, and he was very happy to share tea. Also, check out his shirt.. lol.




In that plastic bottle is a very strong fermented drink that kicks your ass... its like grappa or vodka.




Jaz also played this instrument... it had an unworldly sound to it.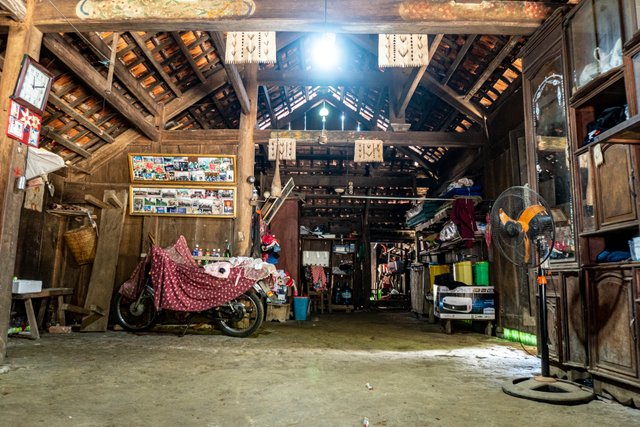 While the floor was dirt, it was all maintained nice and did not look like a mess.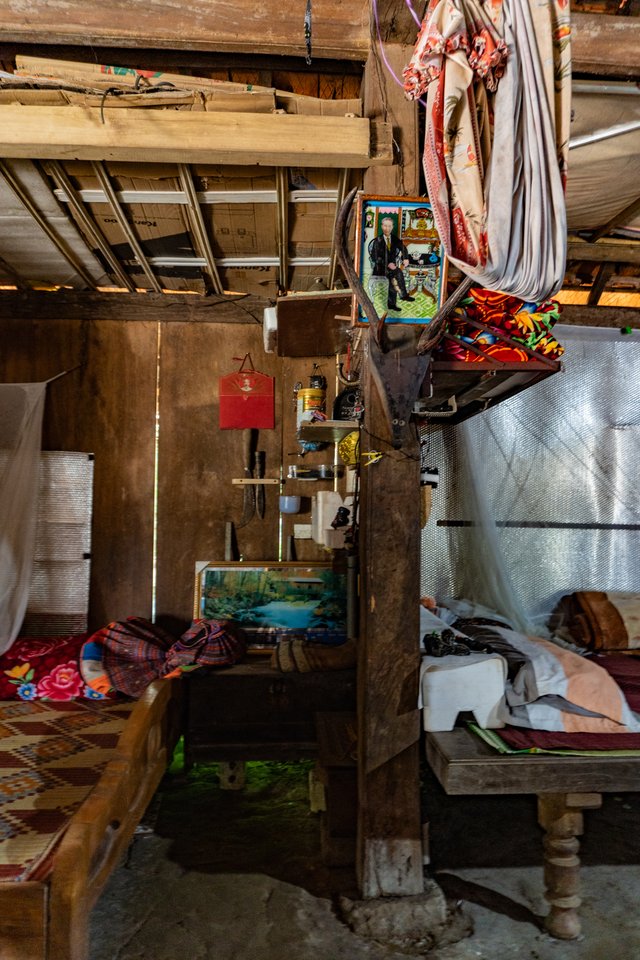 They all slept in the same room. Jaz said he hopes to make this into a homestay one day soon to give people a truly authentic experience.




Jaz's mon showed us some of her treasures as well. This necklace and shirt people where while sick, it is meant to bring healing powers to the person who has it on.




She said it was a silver necklace.




So much texture in here, so much life and generations living in this place, that while poor, felt alive and happy.



I hope you enjoyed these photos. :) Till Next time, keep exploring!
---

Any Support is Welcome!
Bitcoin (BTC) : 18zopjg9Y2VA1ouCqCZapN3UzdpK3UnMdm
Ethereum (ETH) : 0x849C33abCb753540fD0D6cDd25df05BC20a1254E
litecoin (LTC) : LdWUz5haDfkn4D1fxmte8nJePEGjJv6Lqh
Bitcoin Cash (BCH): 1DRRtY3j5xzx6Dn9ofQgoosXdqGVsYYNcU
Helix (HLIX) : HPnubkb9FBtSZKPjRvqD166BX4vPK3GtAz


Thanks for reading my post, you inspire me to keep posting!
Thank you for your support!