Mai Châu District, An afternoons adventure.
A rural district of Hòa Bình Province in the Northwest precinct of Vietnam is Mai Châu. This remarkable landscape I have been exploring for the last few days. I would say this is an undiscovered gem, it has so many amazing views and discoveries here to check out.
Below are some of the photos I took on my second day in the afternoon in this province.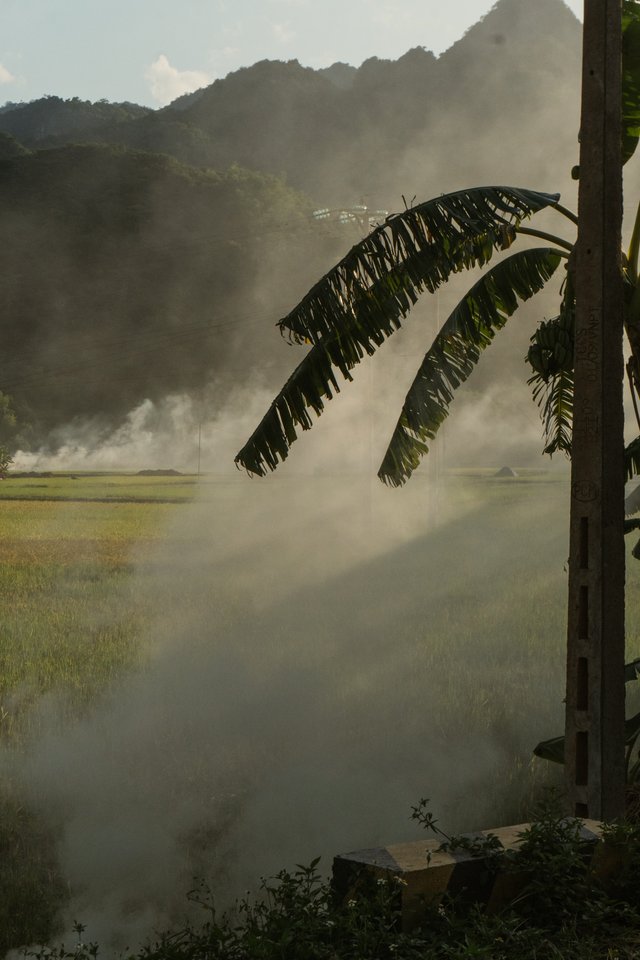 like as in most of Vietnam in the morning and later that evening they burn a lot. Sometimes it's trash but most of the time they're burning the husks and grass of the harvested rice. They then take this and mix it back into the rice fields so they have the nutrients for the next harvest.

This is a traditional Humung person selling delicious berries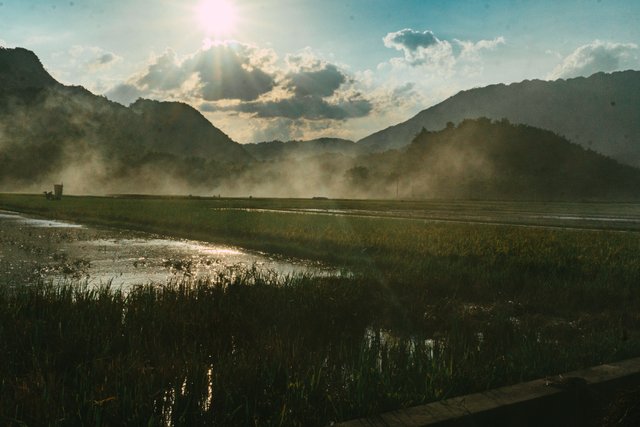 it's perhaps because of that burning that gives displays that magical feeling.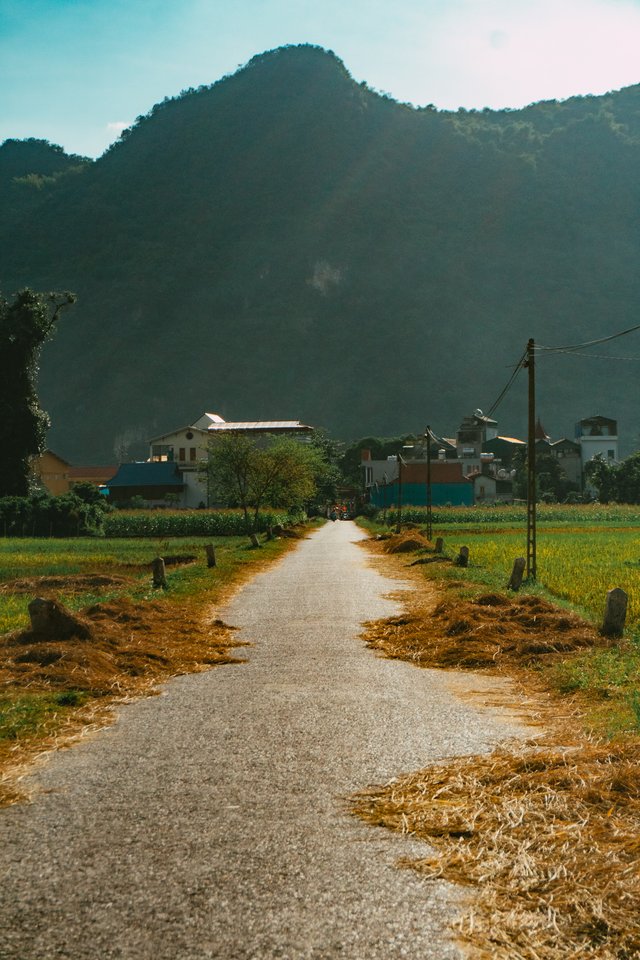 Here you can see the road strewn with the hay and straw that will eventually be burnt and put back into the rice fields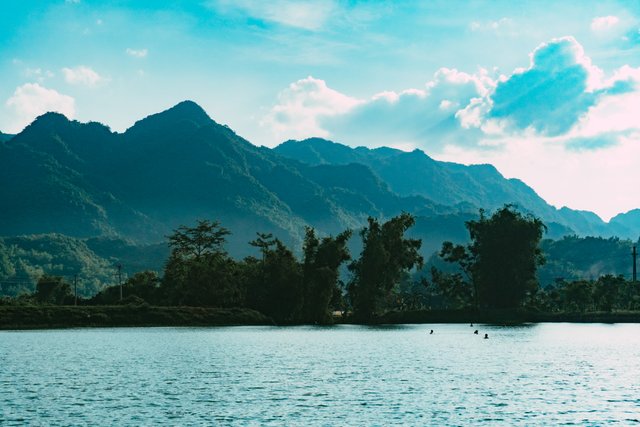 they even have this giant lake here that the kids go swimming in afternoon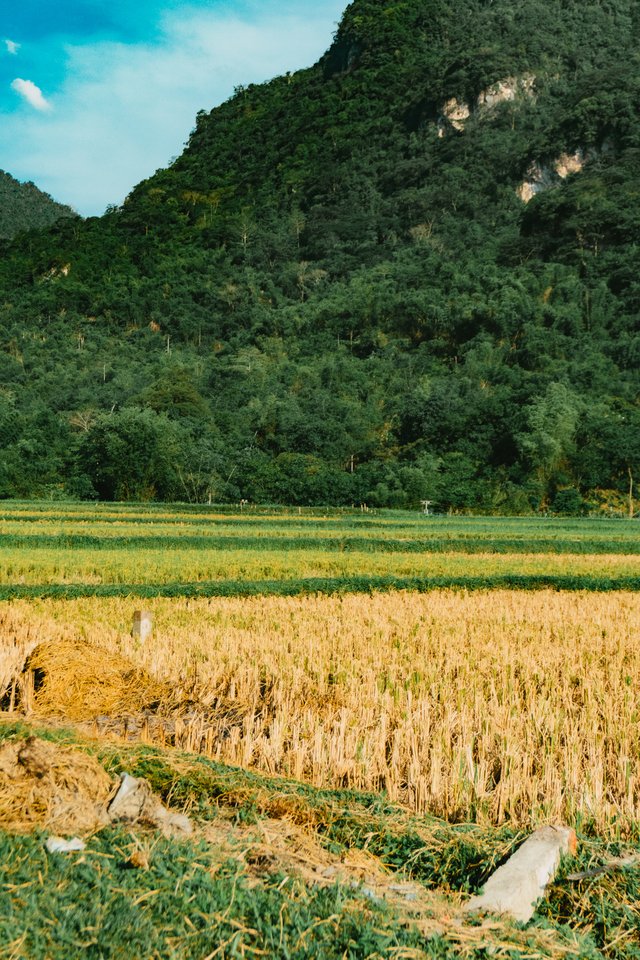 This is a rice field that had the rice harvested but has not been plowed back down to mud.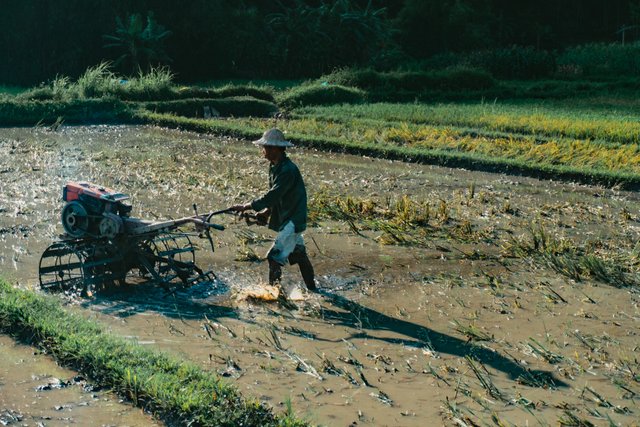 here we see a local farmer tilling the cut grass, back into the mud so that they can grow the next harvest of rice. Talk about a brutal thankless job.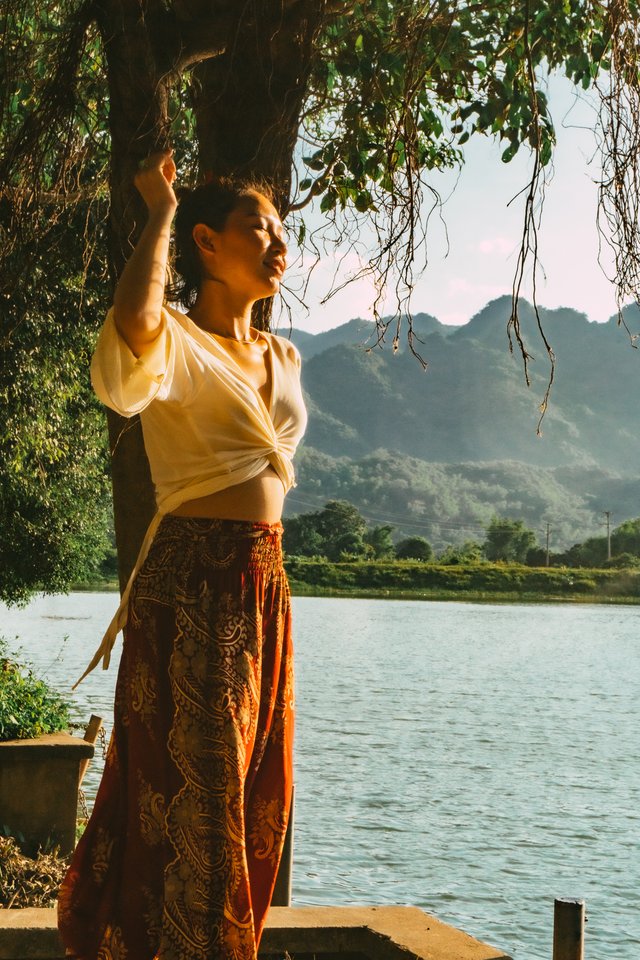 This is my Friend Helen enjoying the sun by the lake.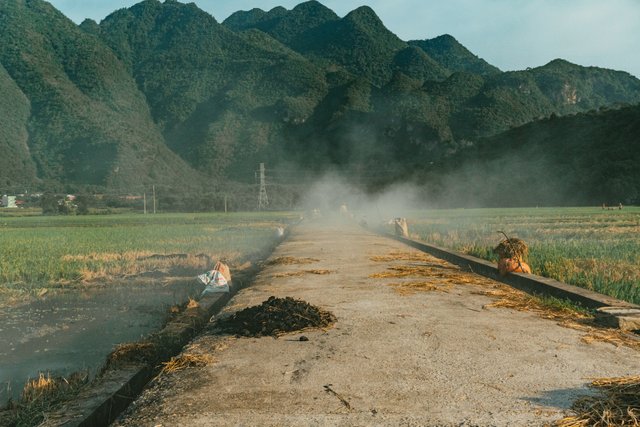 In the next series of photos, I will post will show the adventure down this road. Come back tomorrow to check it out!

Thanks for stopping by and check in on my post. I hope you liked it!

---

Any Support is Welcome!
Bitcoin (BTC) : 18zopjg9Y2VA1ouCqCZapN3UzdpK3UnMdm
Ethereum (ETH) : 0x849C33abCb753540fD0D6cDd25df05BC20a1254E
litecoin (LTC) : LdWUz5haDfkn4D1fxmte8nJePEGjJv6Lqh
Bitcoin Cash (BCH): 1DRRtY3j5xzx6Dn9ofQgoosXdqGVsYYNcU


NEED A LOGO - BUY ONE WITH CRYPTO!


Thanks for reading my post, you inspire me to keep posting!
Thank you for your support!