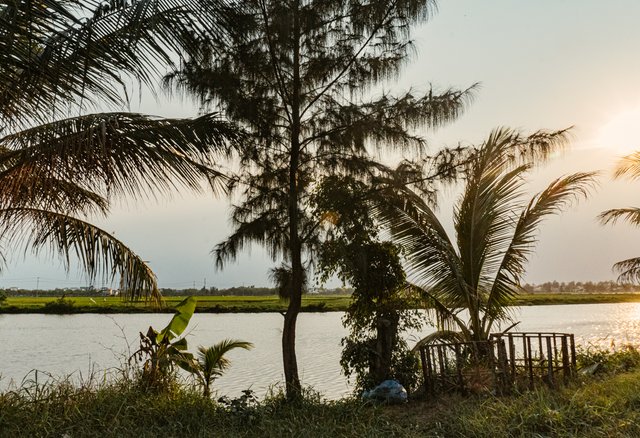 Motor Bike ride to Ensure I get out of the house once a day.

It's ruff all. For some reason, just taking away only a few social interactions a day, impacts my mind a lot. I am a single guy and would like to meet a nice lady, but then everyone not out. They are all home. So, there goes that idea. No coffee shop to work at, so and interactions in that field are gone. Feeling a bit down...
But, that is not the point of this post. This post is a show photos from a motorbike ride I did around the fair city of Hoi An the other day. Let us Dive On in!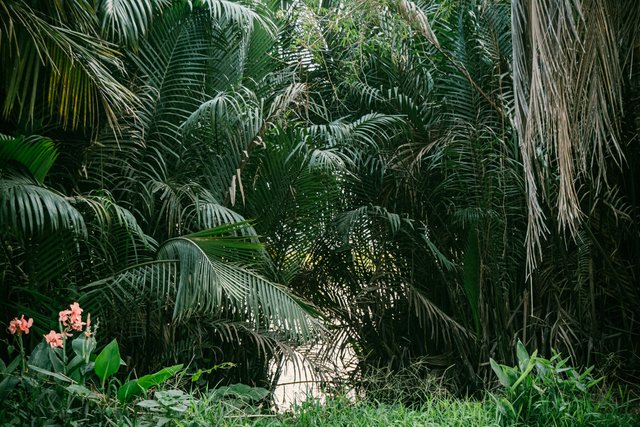 These LUSH AF jungles make my heart happy.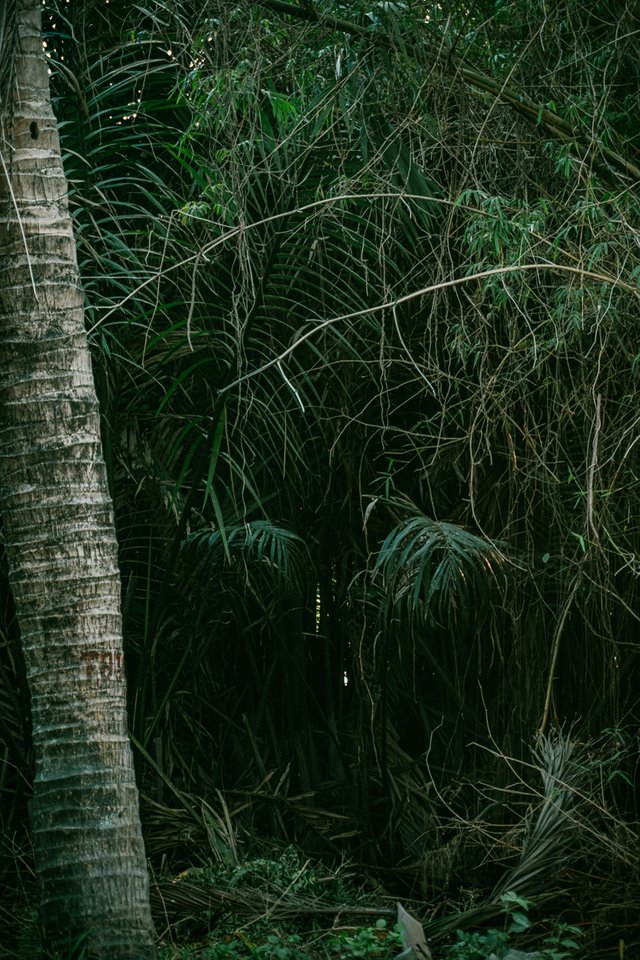 Just that deep underbrush of tightly nit bamboo, and green... OH DAM so much green.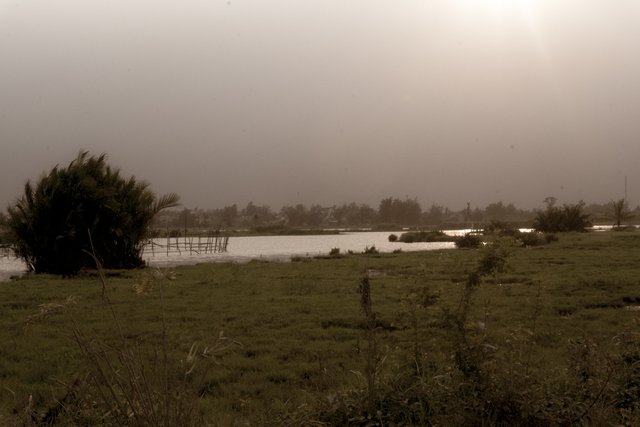 Not so green... but still has a magic to it I think.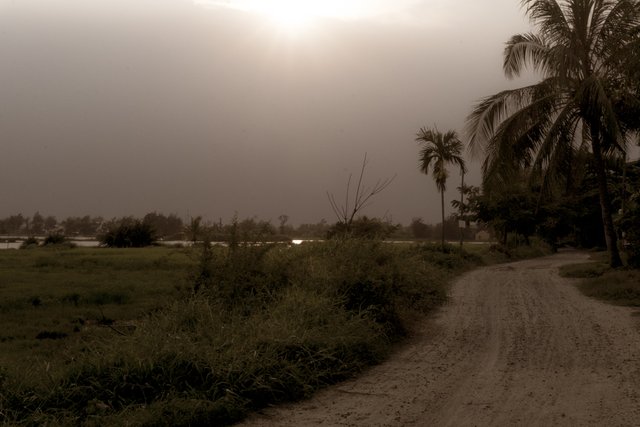 The Dirt roads stretching out around this little lake thing was a nice ride. Think I will do it again at some point.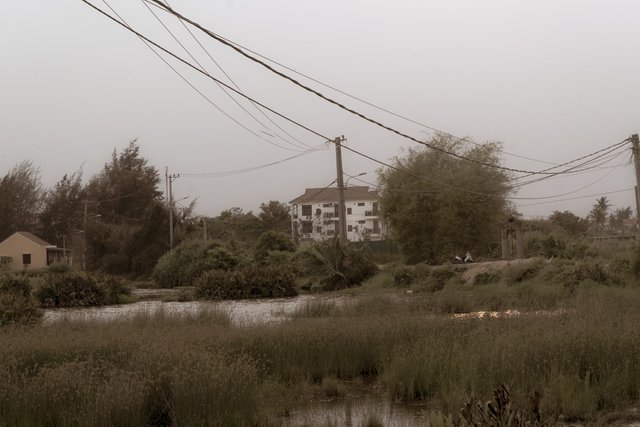 Across the lake, bog, swamp, field thing... homes... despite how drab the photo makes it look, it was quite nice.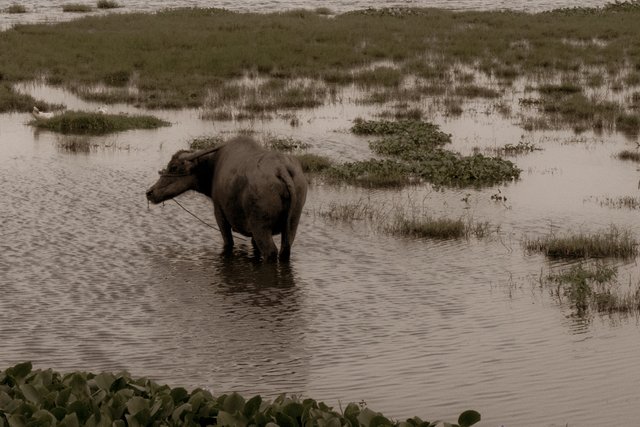 Like this little guy who gave no fucks. He doesn't care about the COVID-19, doesn't care about bills, just cares about standing in mud and water all day.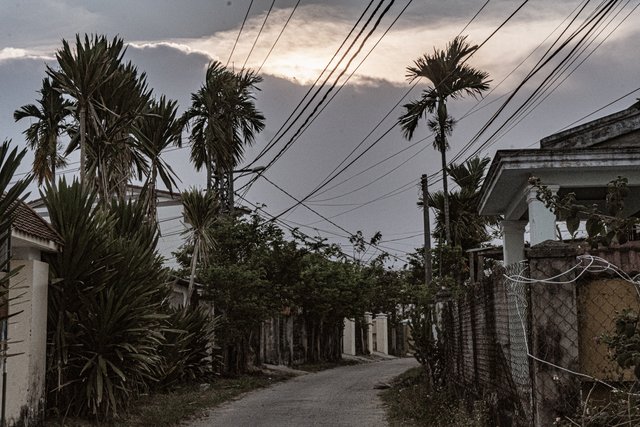 Then I turned a corner, quite literary.

That is the story for today. Tune in tomorrow when we learn what was around that bend, Did I go insane, will I ever find true love. The world may never know. In a lot of ways, that is the fun of living, never knowing what will happen next.
So go on, and have a stellar day dear readers. :)
---

Any Support is Welcome!
Bitcoin (BTC) : 18zopjg9Y2VA1ouCqCZapN3UzdpK3UnMdm
Ethereum (ETH) : 0x849C33abCb753540fD0D6cDd25df05BC20a1254E
litecoin (LTC) : LdWUz5haDfkn4D1fxmte8nJePEGjJv6Lqh
Bitcoin Cash (BCH): 1DRRtY3j5xzx6Dn9ofQgoosXdqGVsYYNcU


NEED A LOGO - BUY ONE WITH CRYPTO!




Thanks for reading my post, you inspire me to keep posting!
Thank you for your support!