Photo Soot with Vera on the beach (Part 2)
Yesterday I posted some photos of my friend Vera that we took on the beach outside of an abandoned resort. Today I'll post the remainder of these photos.
The second set I feel came out stronger than the first set. In these, we start to play with more of the reflection. Here is a chance I recommend doing a photoshoot with the mirror. It provides a lot of opportunities to experiment with reflections and light.
Well, enough of my rambling please enjoy these photos and let me know your thoughts!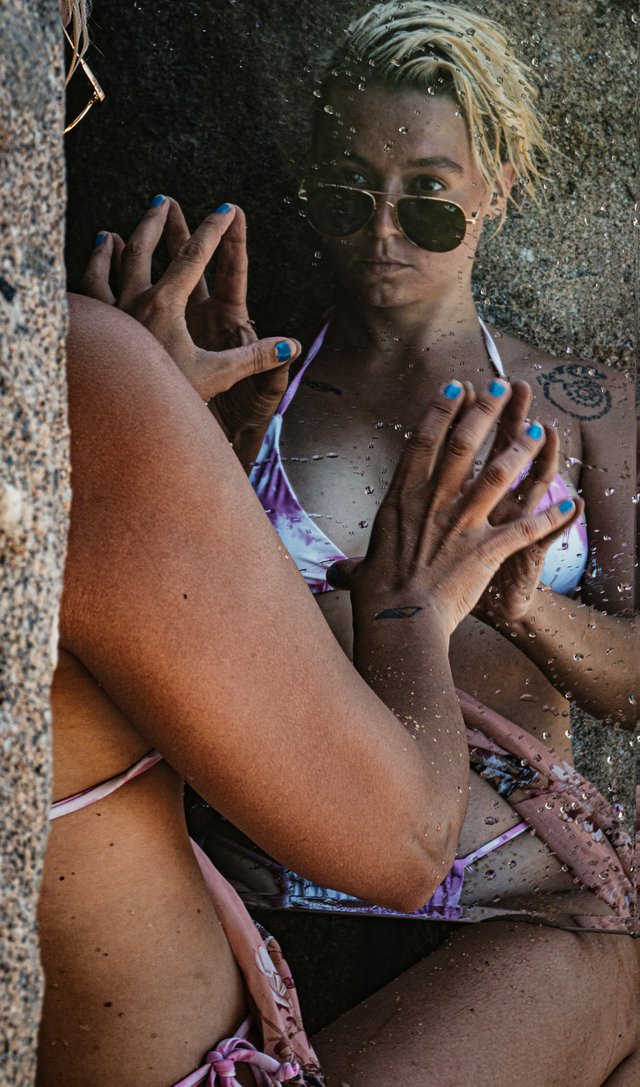 Climbing into the rocks this is a small cave between two big boulders.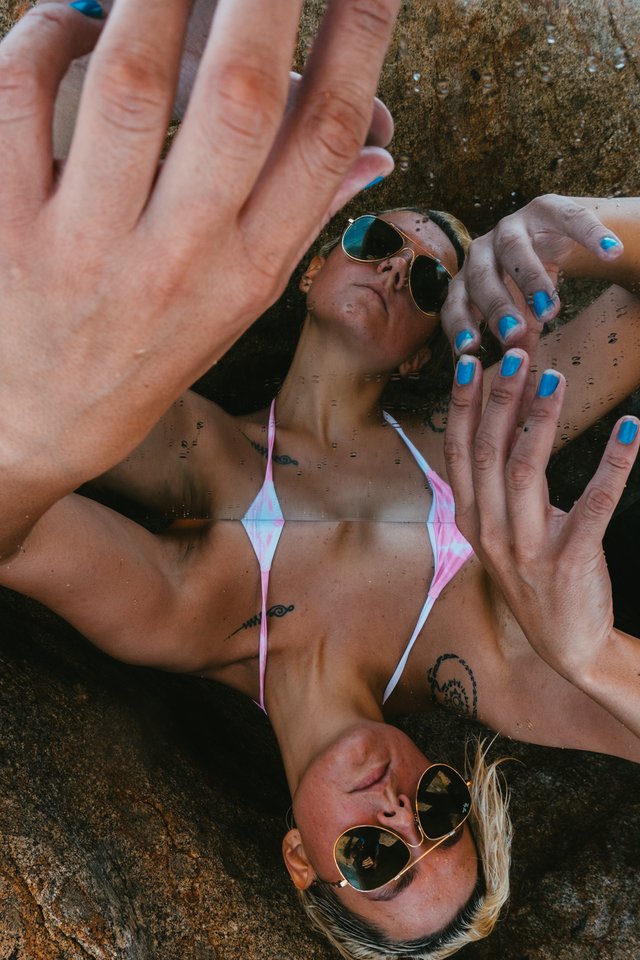 While sometimes I think it might be a cheap ploy, this is the image I flipped upside down. It does create interesting effects.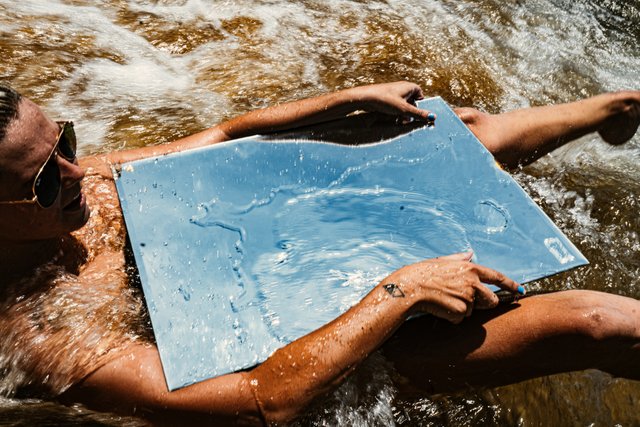 She was almost washed over a few times in these waves but it does create a fun energy.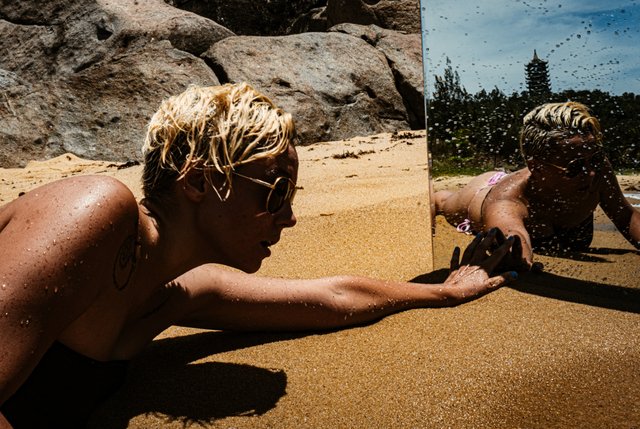 For this shot to work I think we need a longer mirror. But you could see a big pagoda background Above her head.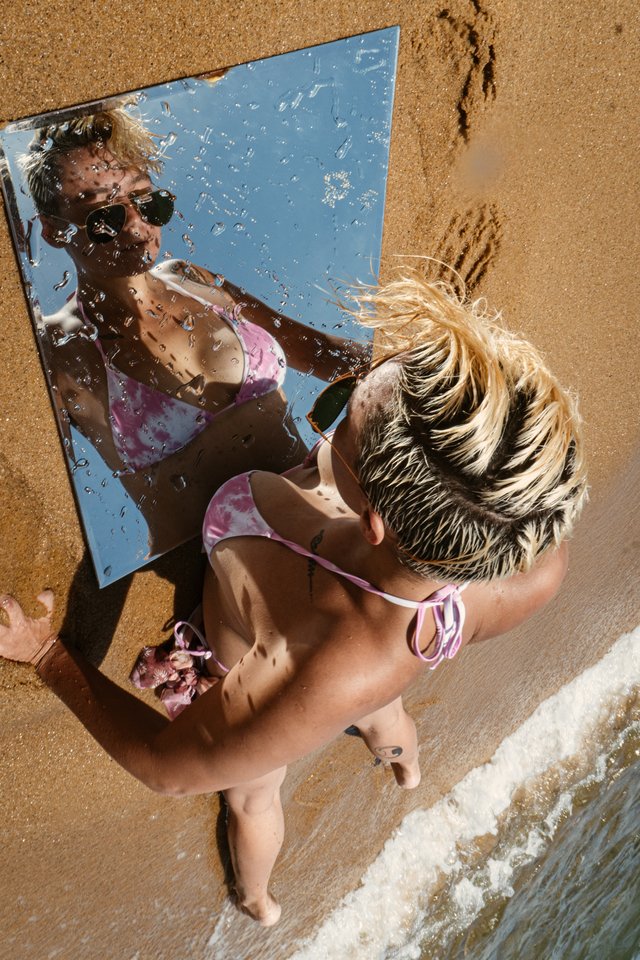 I'm sure you tell but this picture was flipped 90° counterclockwise. I think it works slightly better this way.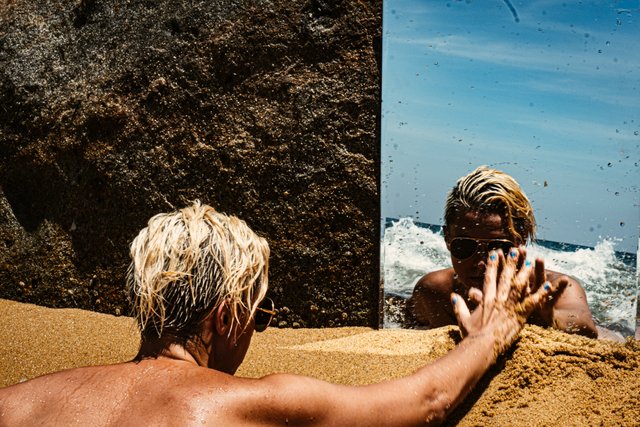 Another Mirror reaching out, I think this one works better as this screen is cut in half between the hard rock in the reflection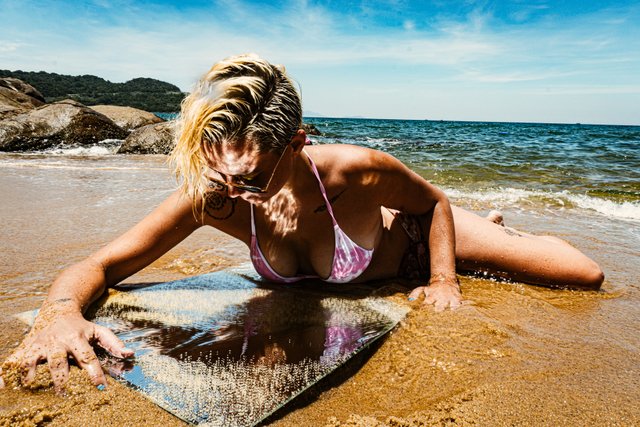 In this shot, the reflection of the sun really lit up the face interesting Way and highlighted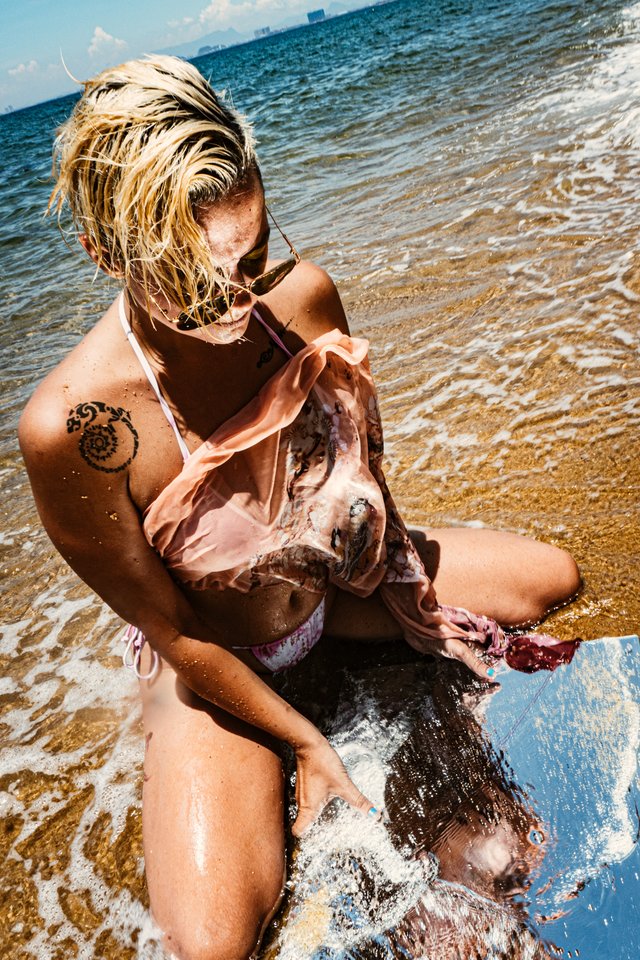 Another photo featuring strong bounce light from the mere rating almost a magical Glowing effect.
I hope you enjoyed some of these photos and are inspired to go out to take some pictures of your own!
---

Any Support is Welcome!
Bitcoin (BTC) : 18zopjg9Y2VA1ouCqCZapN3UzdpK3UnMdm
Ethereum (ETH) : 0x849C33abCb753540fD0D6cDd25df05BC20a1254E
litecoin (LTC) : LdWUz5haDfkn4D1fxmte8nJePEGjJv6Lqh
Bitcoin Cash (BCH): 1DRRtY3j5xzx6Dn9ofQgoosXdqGVsYYNcU
Helix (HLIX) : HPnubkb9FBtSZKPjRvqD166BX4vPK3GtAz


Thanks for reading my post, you inspire me to keep posting!
Thank you for your support!