Workers in the Burning Fields - Mai Châu District
I think the Vietnamese people are some of the hardest working people. They wake up early in the morning to work in these rice fields nonstop. Well.. they do stop in the afternoon couple hours to take a nap, but then they're back at it.
I've always found the burning fields leaving the white smoke from a smoldering pile, wild. I captured some images of people walking and more images of these burning fields up close.
ENjoy~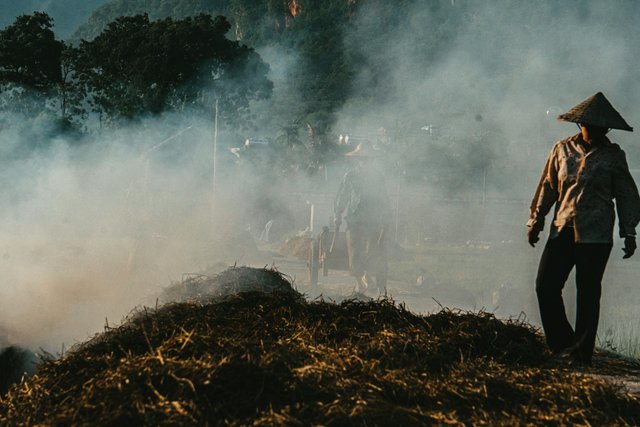 -.After the rice harvest every three or four months, they burn all the extra hey.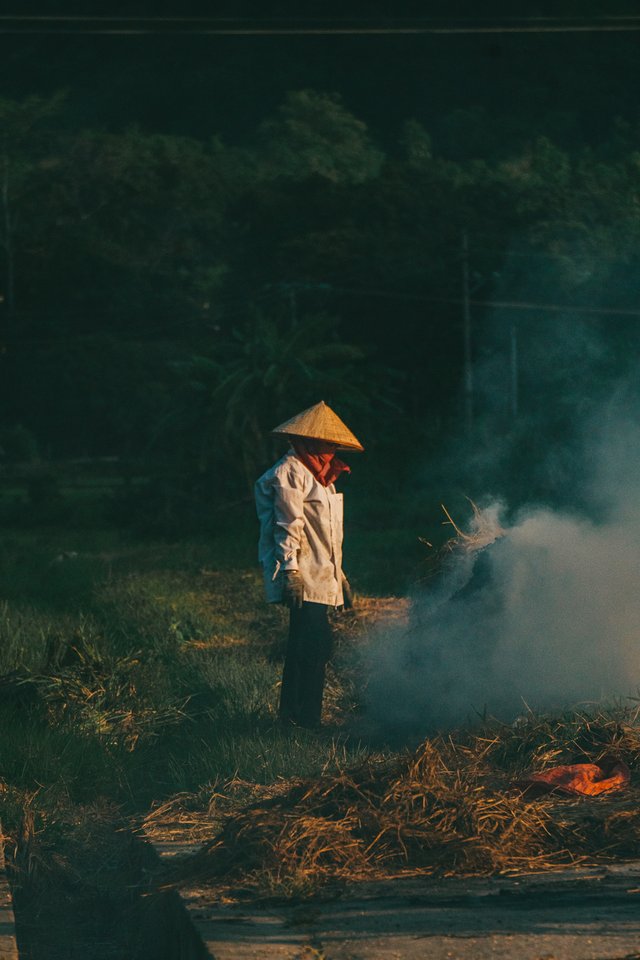 -.imagine having this job working there all day, the temperature outside is normally super hot, but now you are wearing many layers of clothing, and you're working close to a fire... Very intense.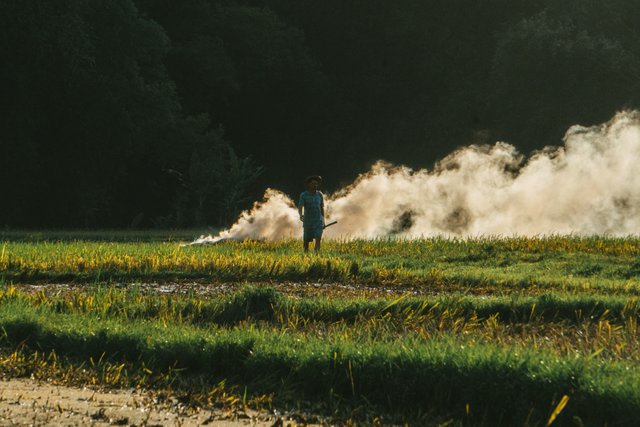 -.it does make it feel sort of epic though, the white billowing smoke coming up, the strong farmer walking through the fields...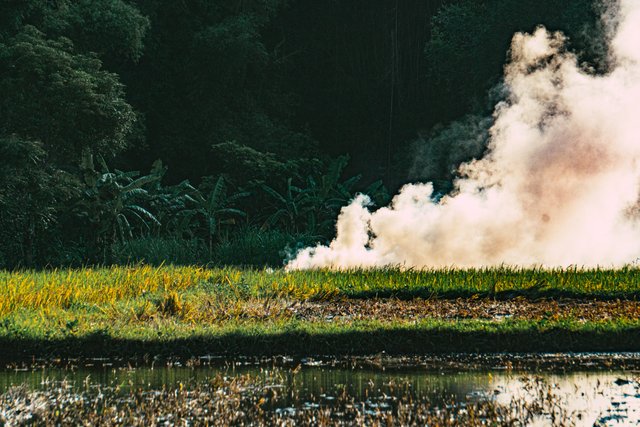 -.sort of feels like an action movie to me.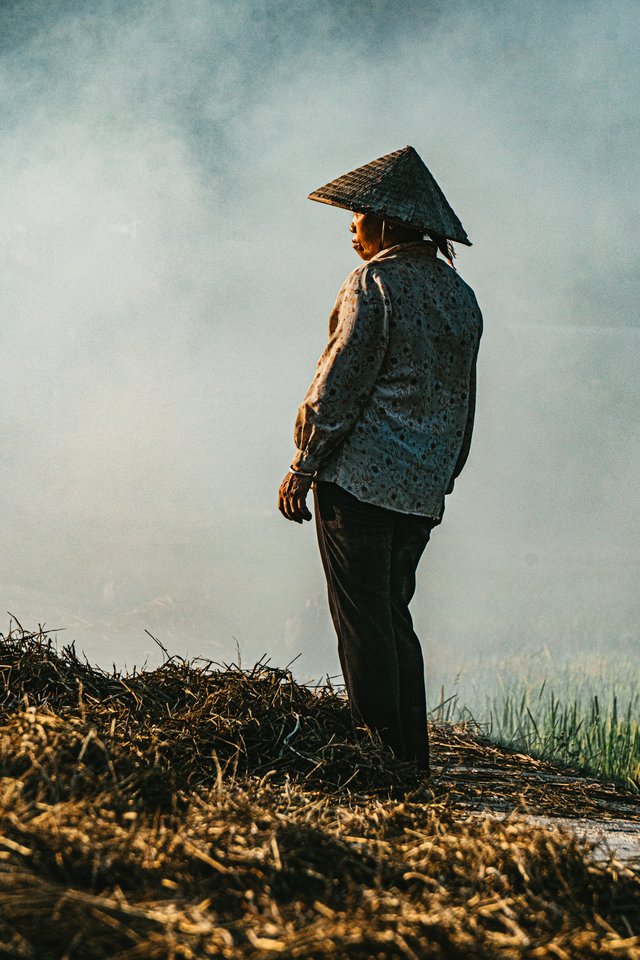 -.I really enjoyed taking this picture. This lady, dedication strength...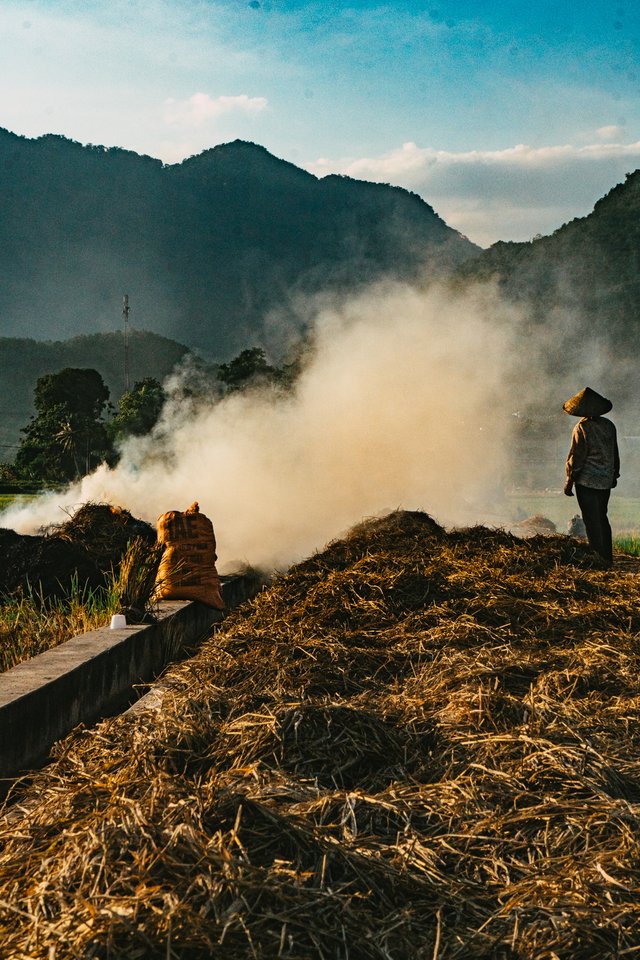 -.here she is full further back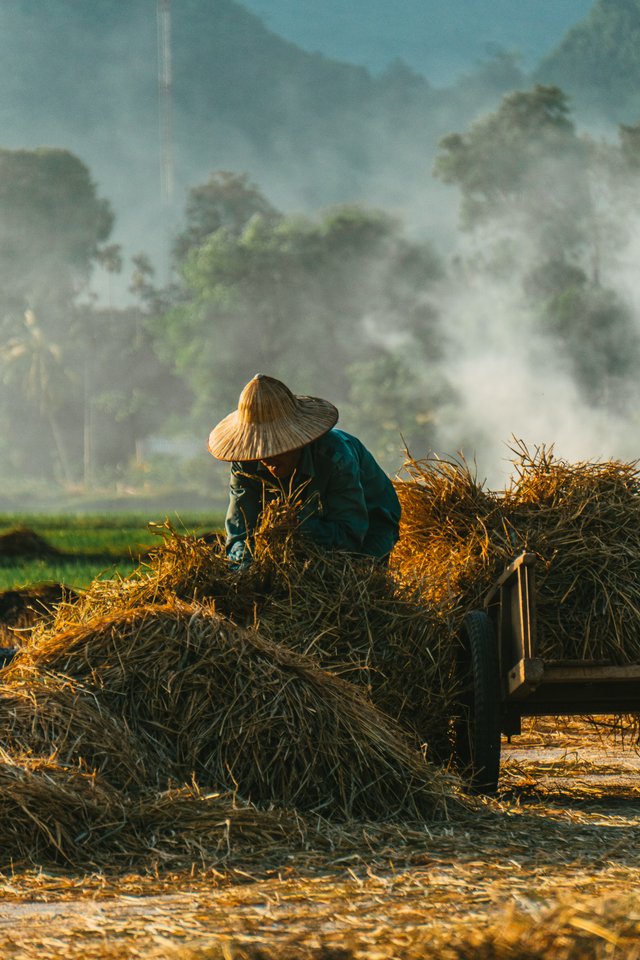 -.some straw gets put into hats, most get burnt back and put back into the field. The cycle of life.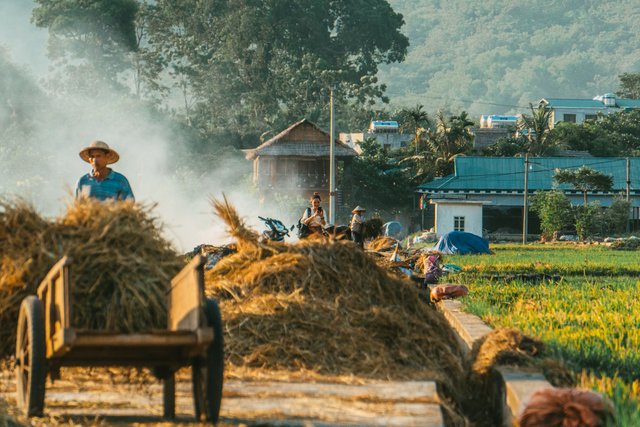 -.that of course ... there is my friend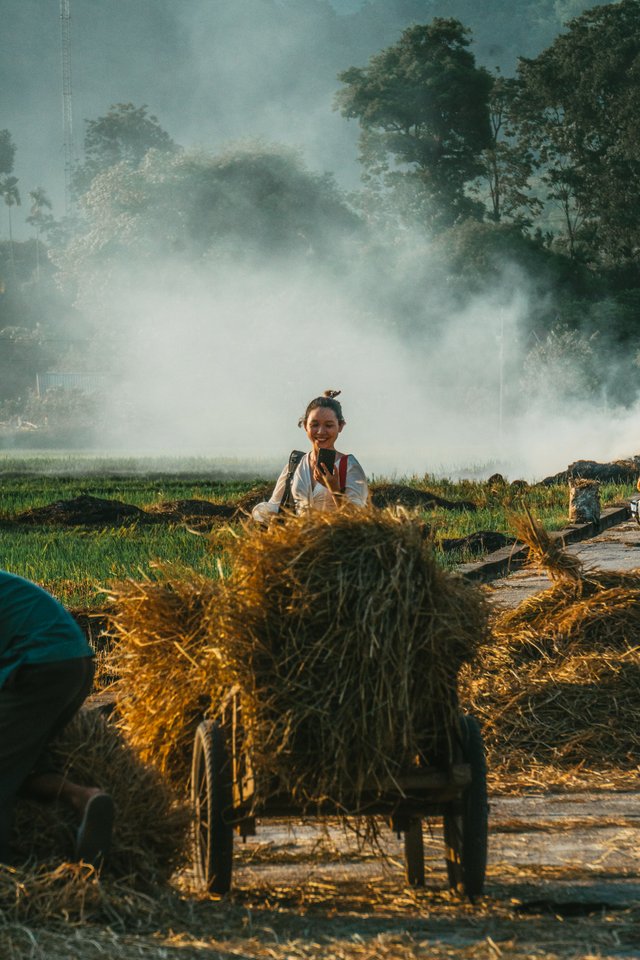 -.she looks so happy on the phone



-.hey buddy let's go adventure more!


I hope you enjoyed these photos. Thanks for taking the time to look at them!
---

Any Support is Welcome!
Bitcoin (BTC) : 18zopjg9Y2VA1ouCqCZapN3UzdpK3UnMdm
Ethereum (ETH) : 0x849C33abCb753540fD0D6cDd25df05BC20a1254E
litecoin (LTC) : LdWUz5haDfkn4D1fxmte8nJePEGjJv6Lqh
Bitcoin Cash (BCH): 1DRRtY3j5xzx6Dn9ofQgoosXdqGVsYYNcU


NEED A LOGO - BUY ONE WITH CRYPTO!


Thanks for reading my post, you inspire me to keep posting!
Thank you for your support!