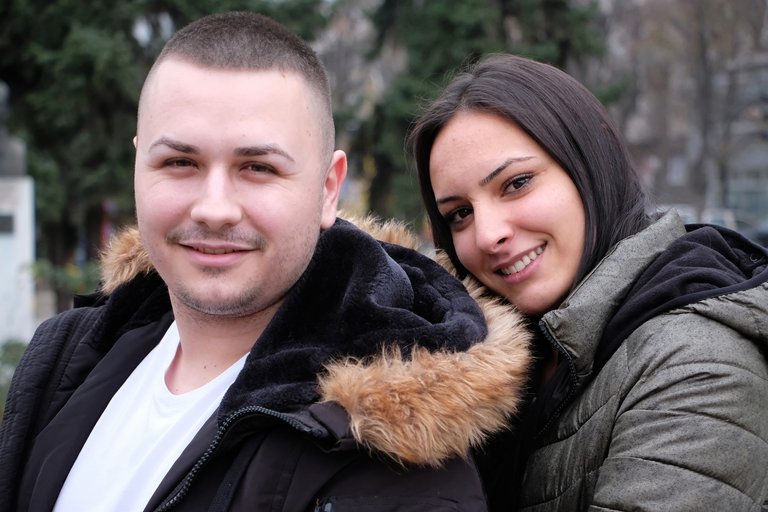 This young couple, Nenad and Katarina (that would be Kate) are just best friends. No, seriously, they told me so. They were kind enough to help me remove unwanted objects in front of the bust of
Branislav Nušić, I shot for yesterday's post.
But unfortunately…

Овај млади пар, Ненад и Катарина, само су најбољи пријатељи. Озбиљно, сами су ми тако рекли. Били су љубазни да ми помогну да уклоним непожељне објекте испред бисте
Бранислава Нушића, коју сам снимао за јучерашњи текст.
Али авај…
---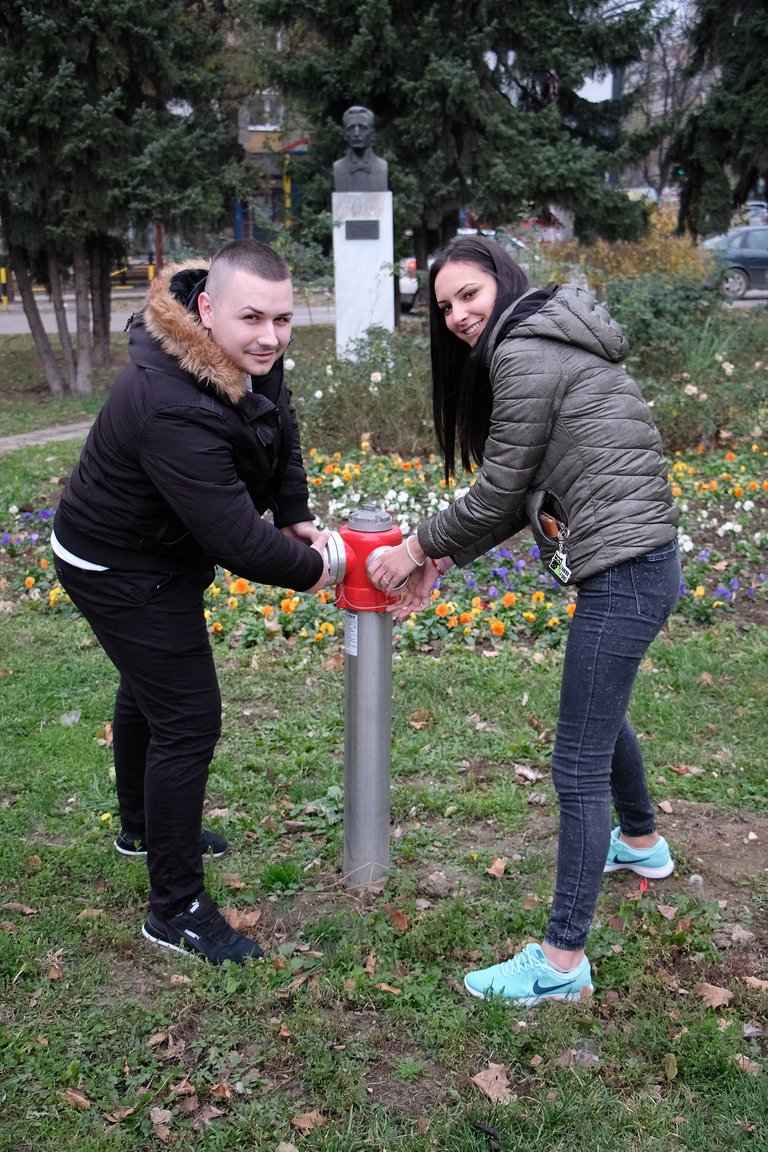 …she thought he was skulking, and has demonstrated pretty good forehand!


…она је помислила да он забушава, и показала завидан форхенд!


---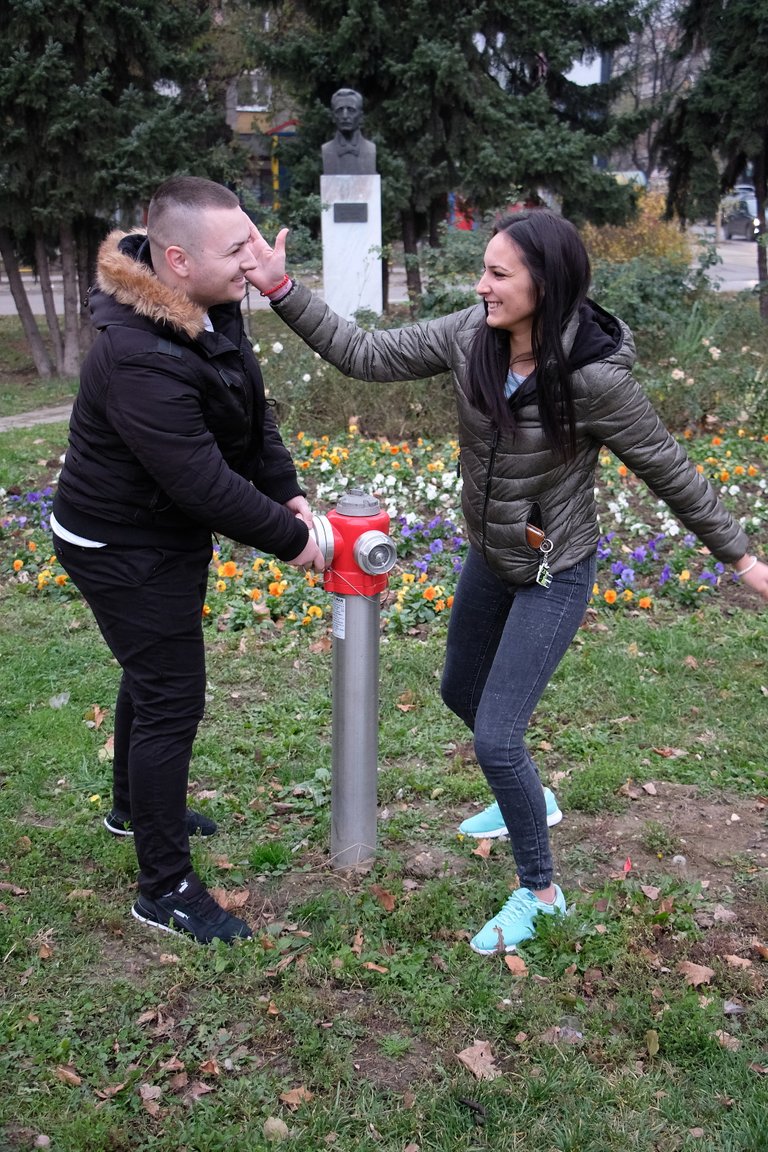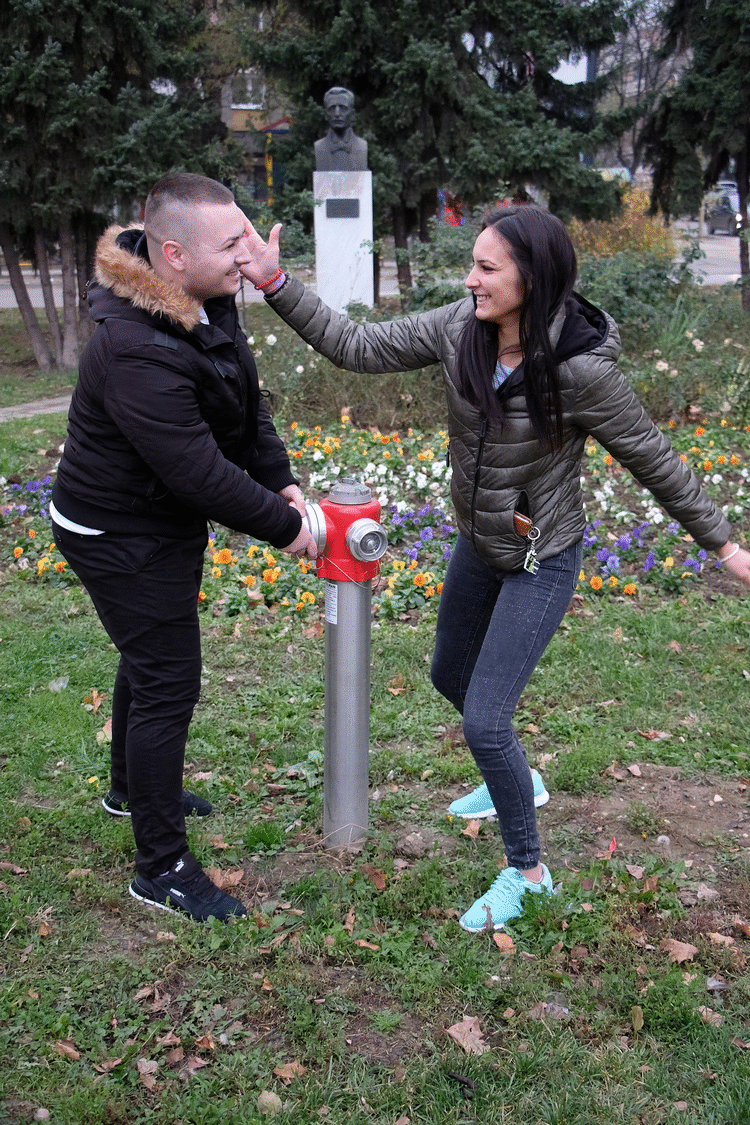 Clever men would know that this is an excellent moment for a flower argument…


Ово је изванредан тренутак да паметан мушкарац потегне цветни аргумент…


---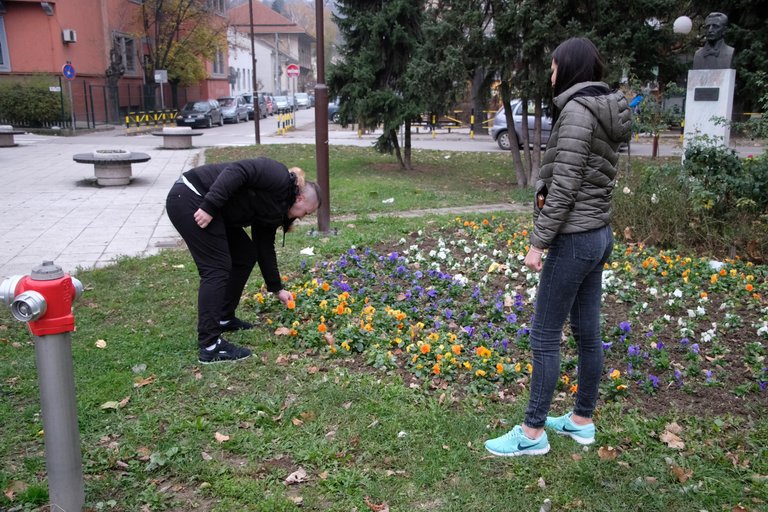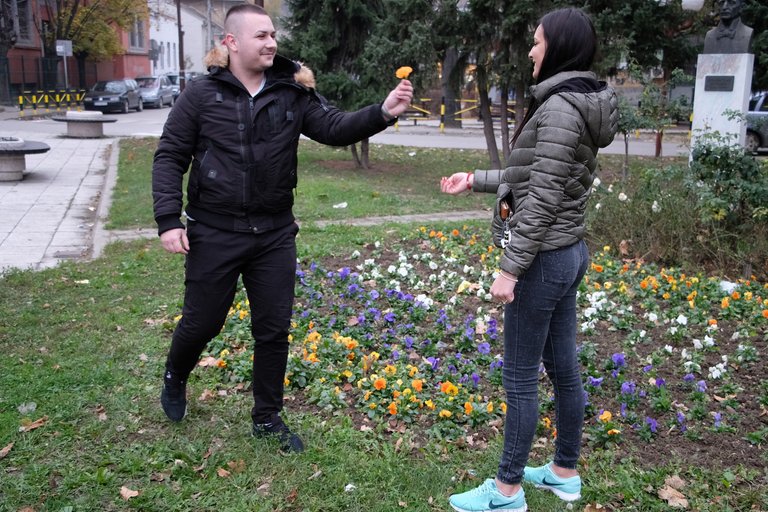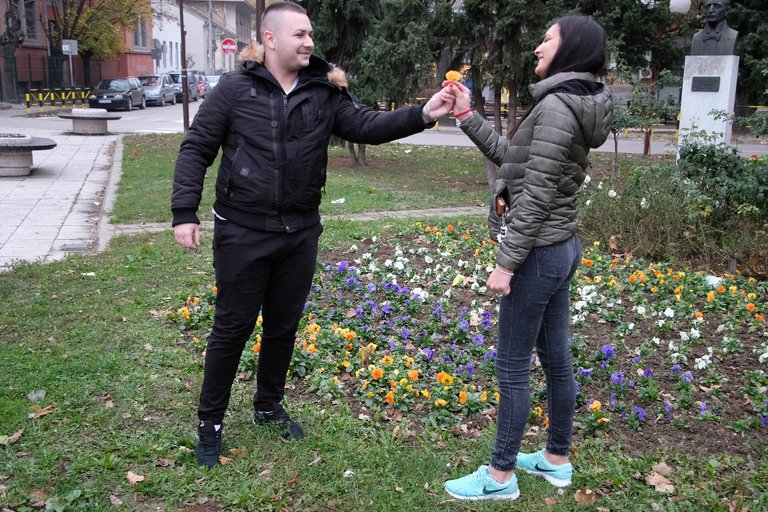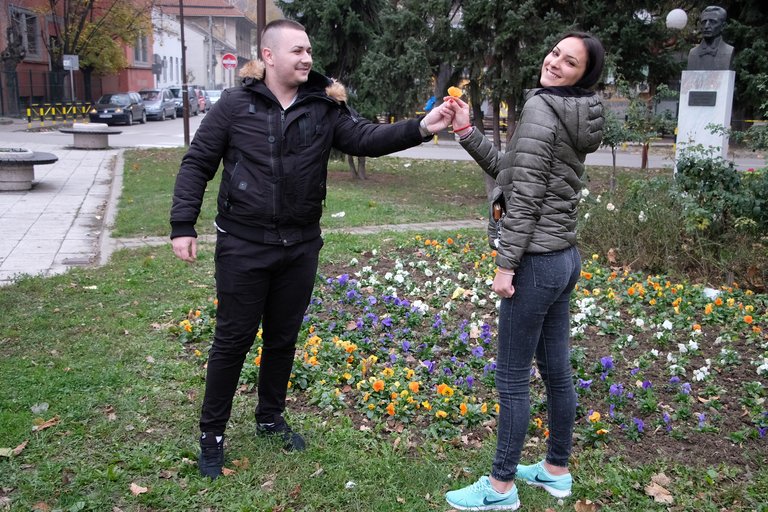 …but when you give her the flower, and when she starts posing with it…


…али кад јој дате цвет, и кад она почне да позира с њим…


---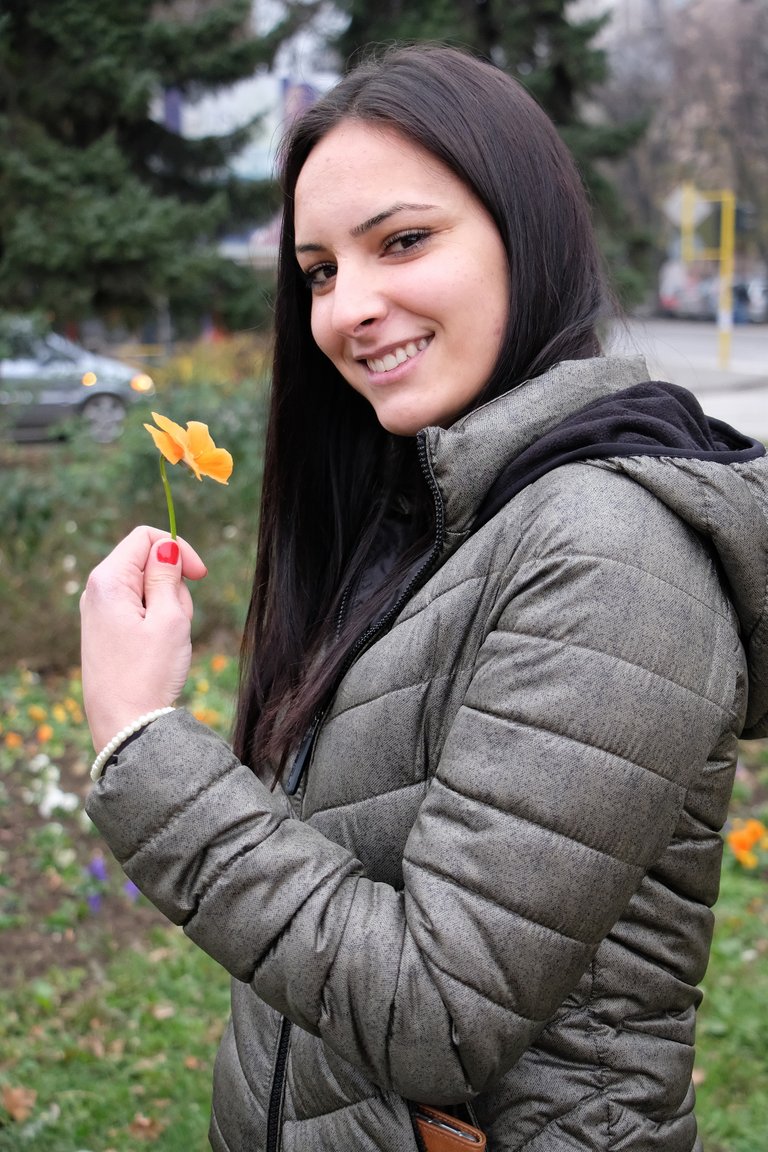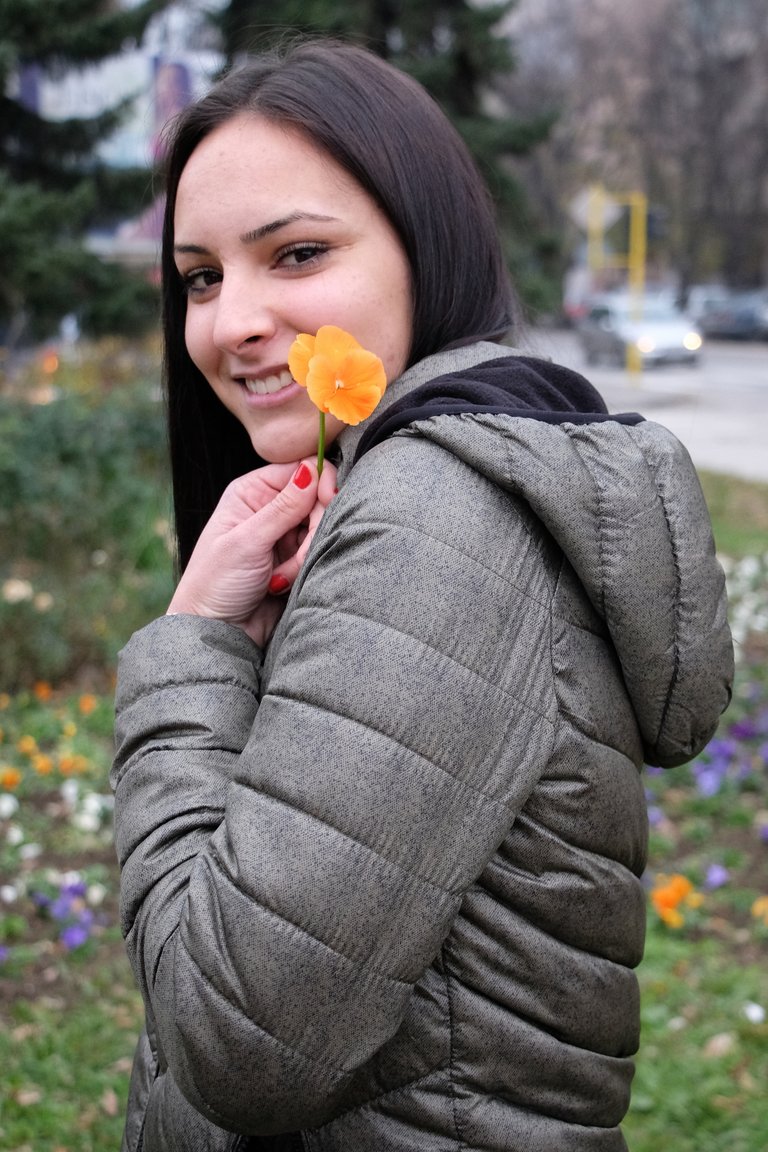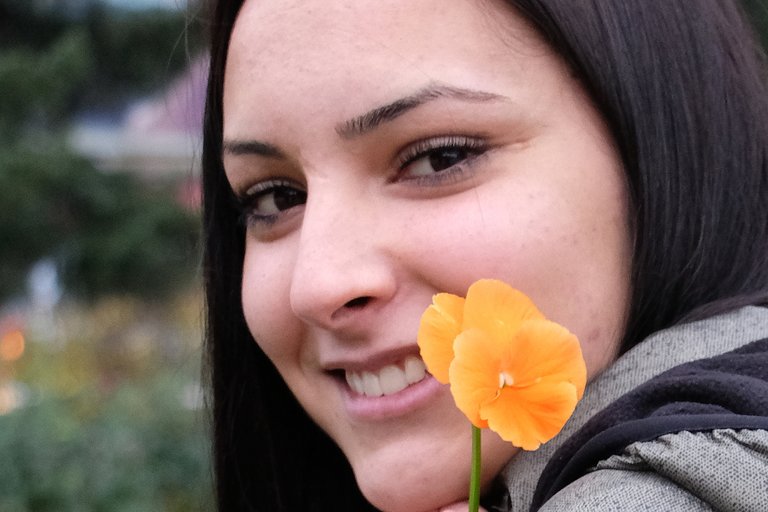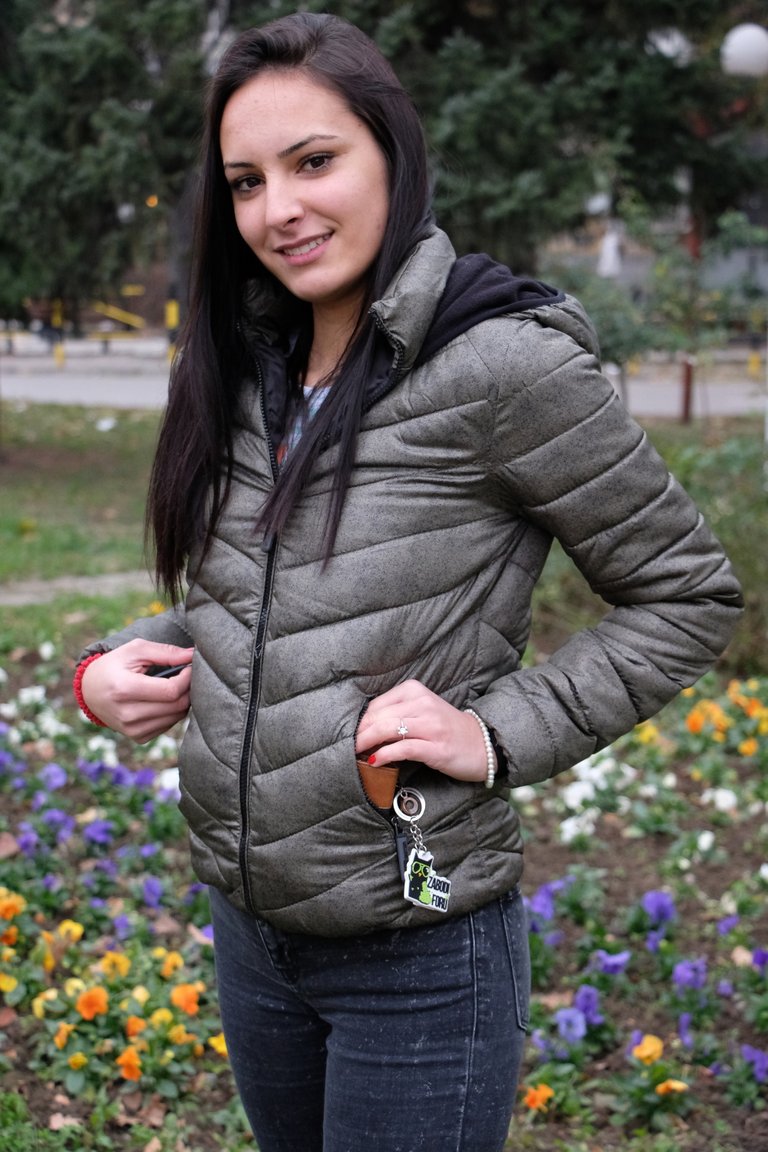 …never give her less attention than your smartphone, or else…


…немојте нипошто придавати више пажње телефону него њој, иначе…


---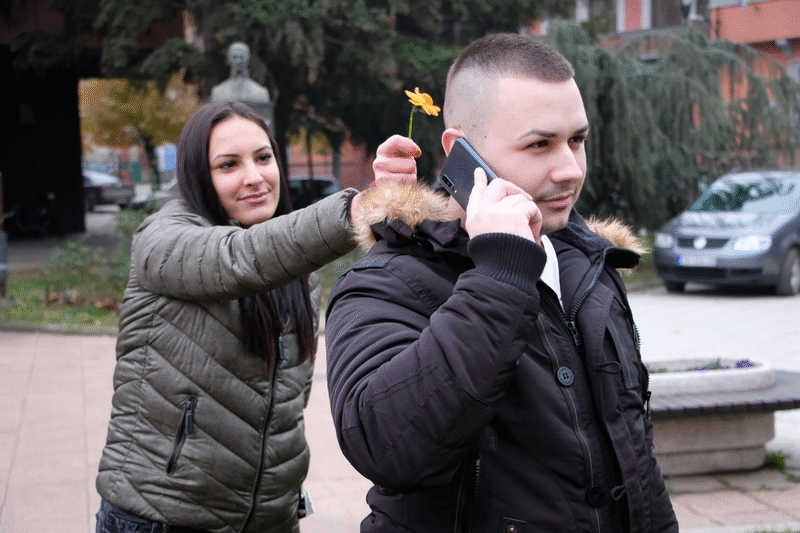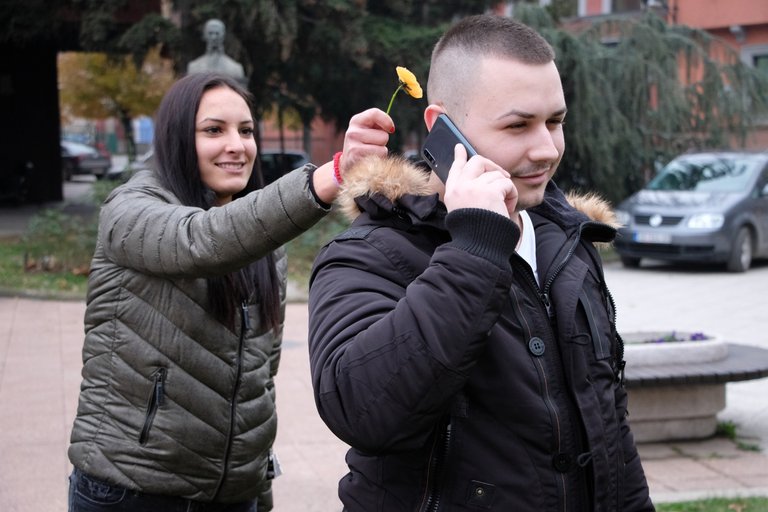 …relationships can get so cold, you end up with only Inuit keepsakes!


…односи могу тако да захладне, да на крају добијете само ескимске успомене!


---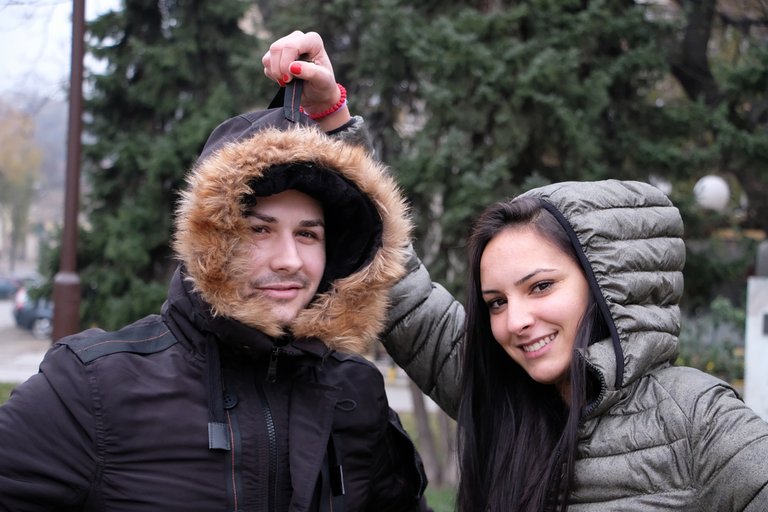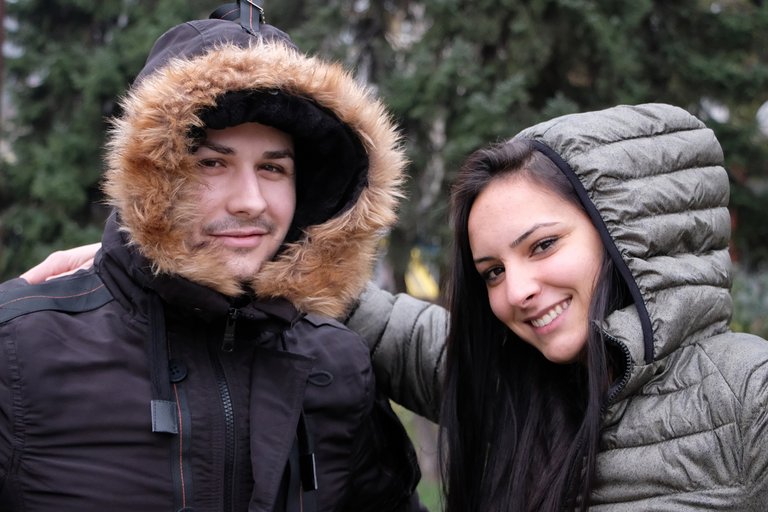 And one more thing: never look better in a photo than her.


И још нешто: никад немојте на фотографији изгледати боље од ње.


---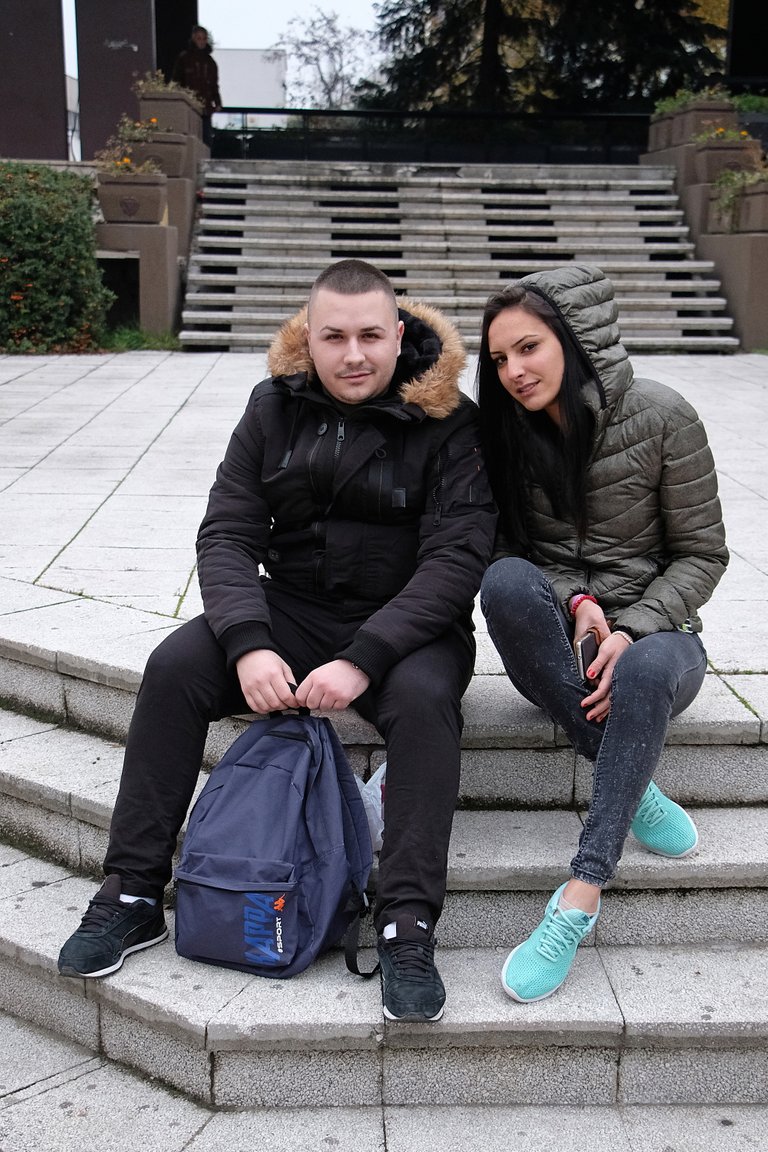 If you inadvertently make that mistake, you better get out of her way!


Ако нехотично направите и ту грешку, боље јој се склоните с пута!


---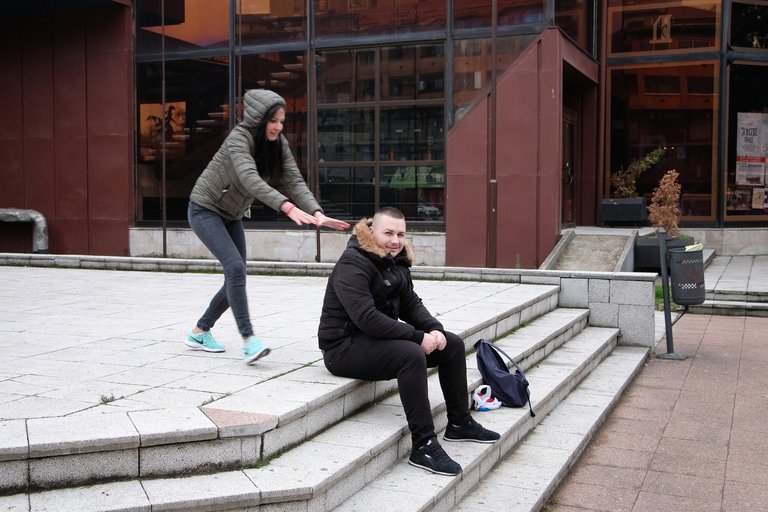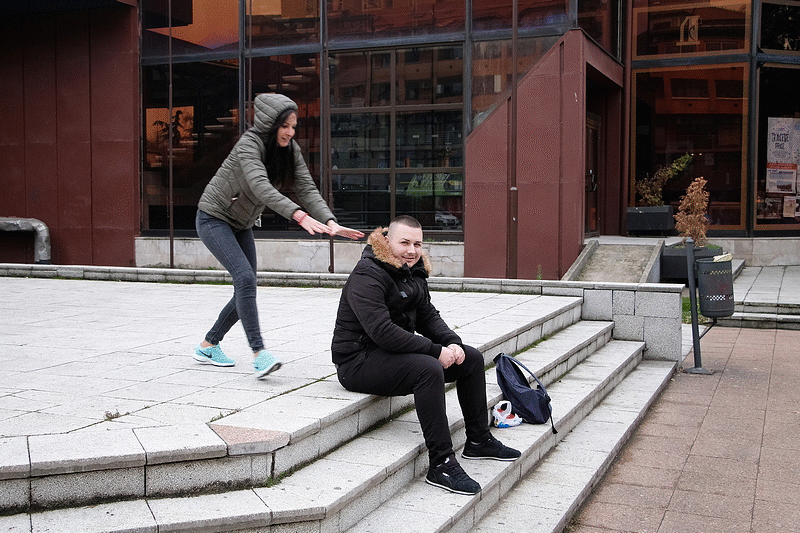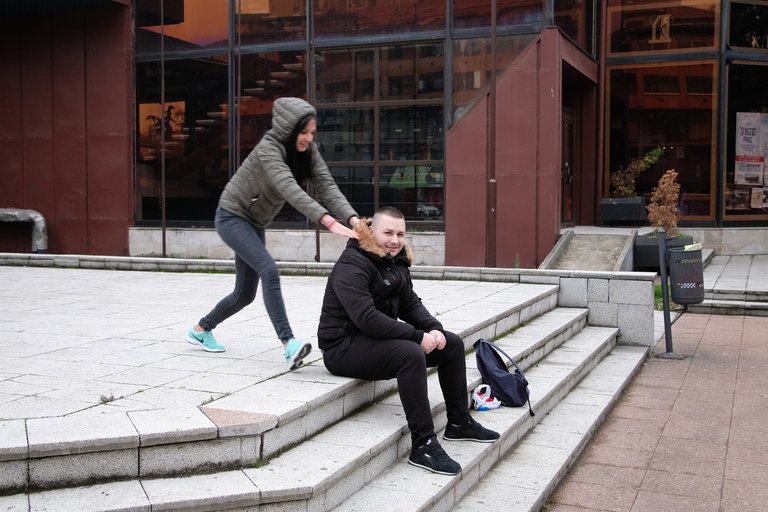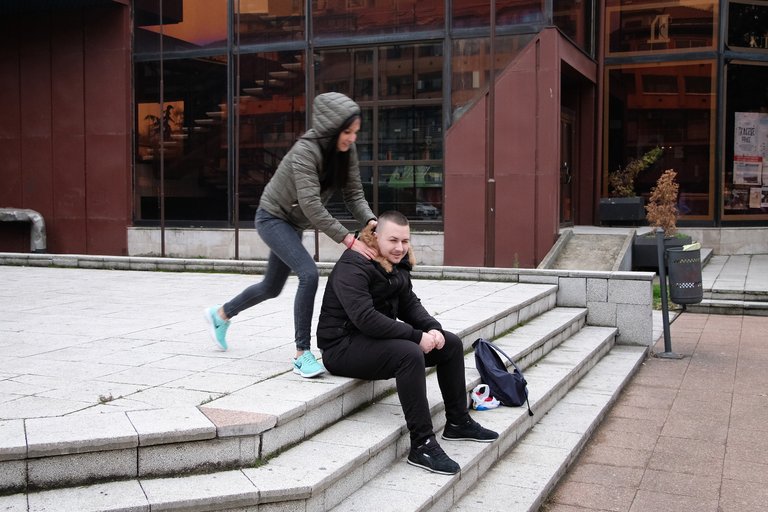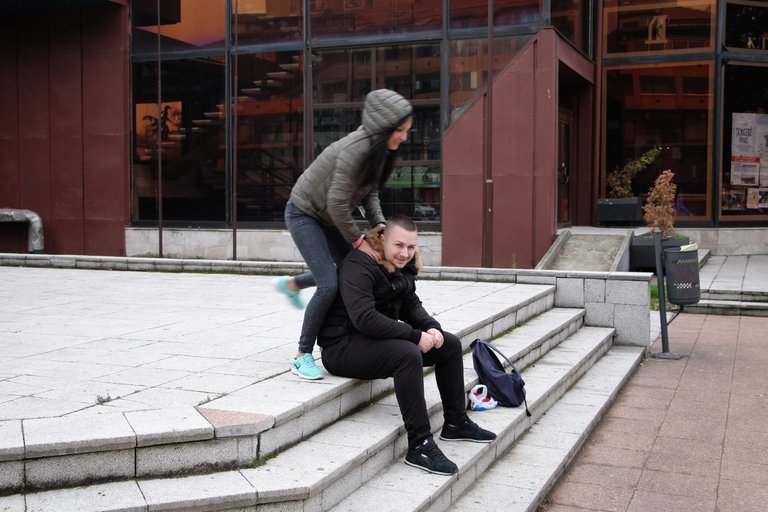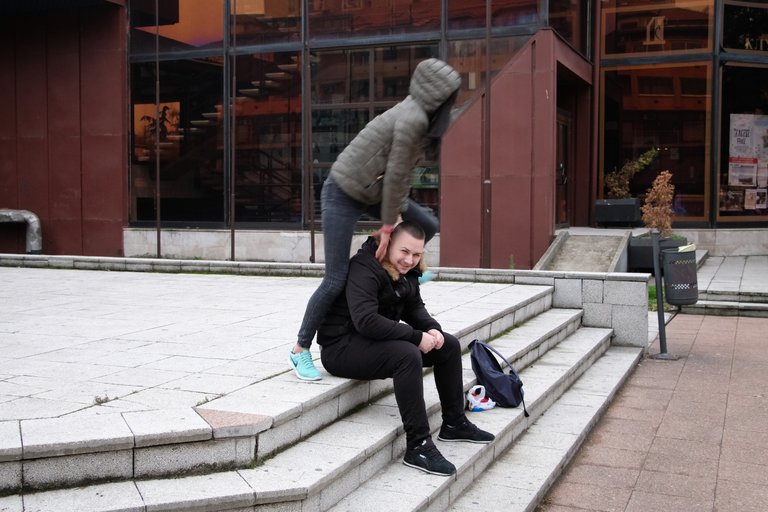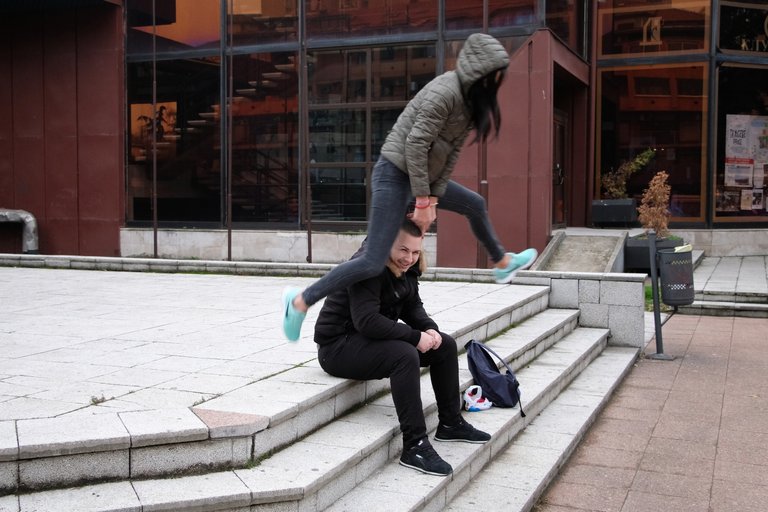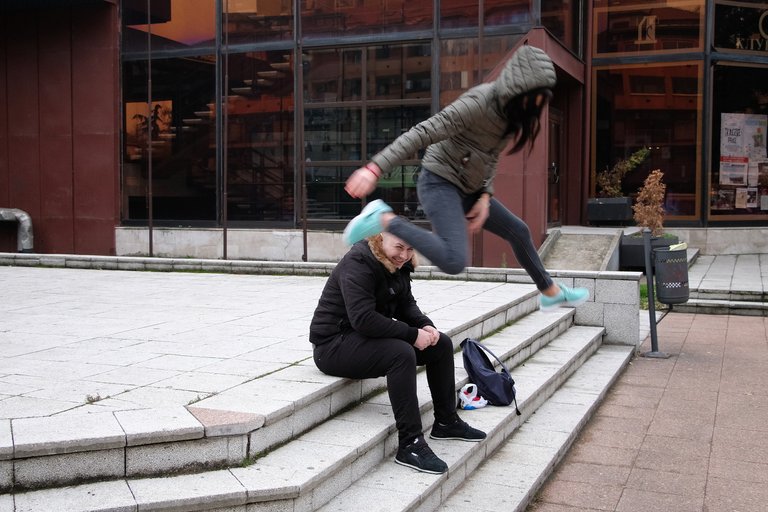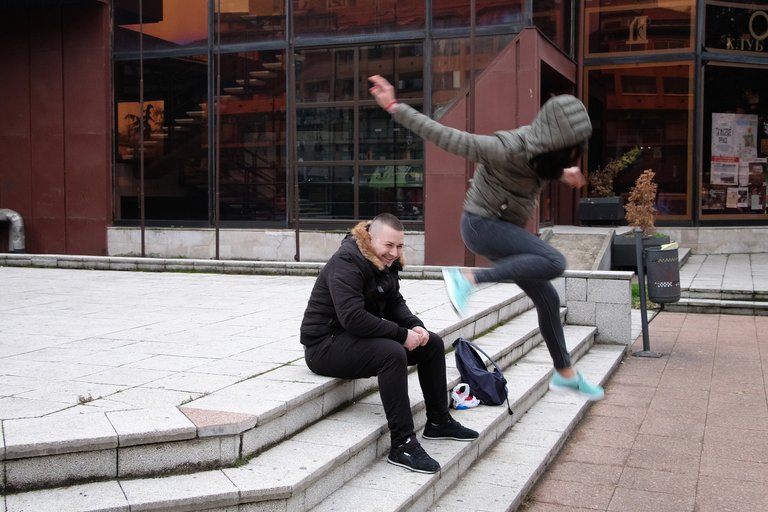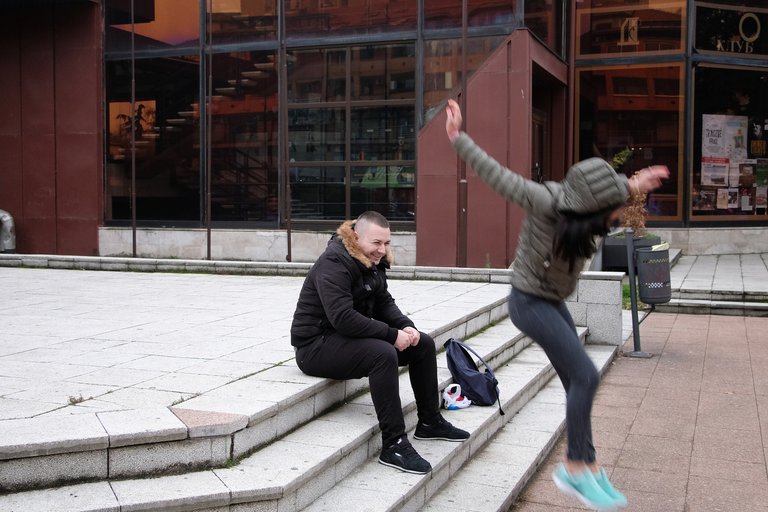 Greetings and gratitude to the wonderful models, Katarina and Nenad! I hope you'll see them again…


Поздрав и захвалност дивним моделима, Катарини и Ненаду! Надам се да ћете их видети поново…


---


All photos taken with the Fujifilm X-T20 with the Canon EFs 18-135mm f3.5-5.6 IS STM lens adapted to the Fuji body using Fringer adapter.
Фотографије снимљене фото-апаратом Фуџифилм Х-Т20 и објективом Canon EFs 18-135mm f3.5-5.6 IS STM који је адаптиран на Фуџи тело уз помоћ Фринџеровог адаптера.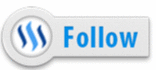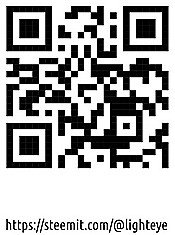 Check out ABRA and easily invest in 28 cryptocurrencies or BIT10, an index of the top cryptos. Use this link to sign up and get $25 in free bitcoin after your first Bank/Amex deposit, or 1.5% cash back when you exchange cryptos

1GZQG69sEKiMXKgGw9TcGcUCBoC4sC1ZYp