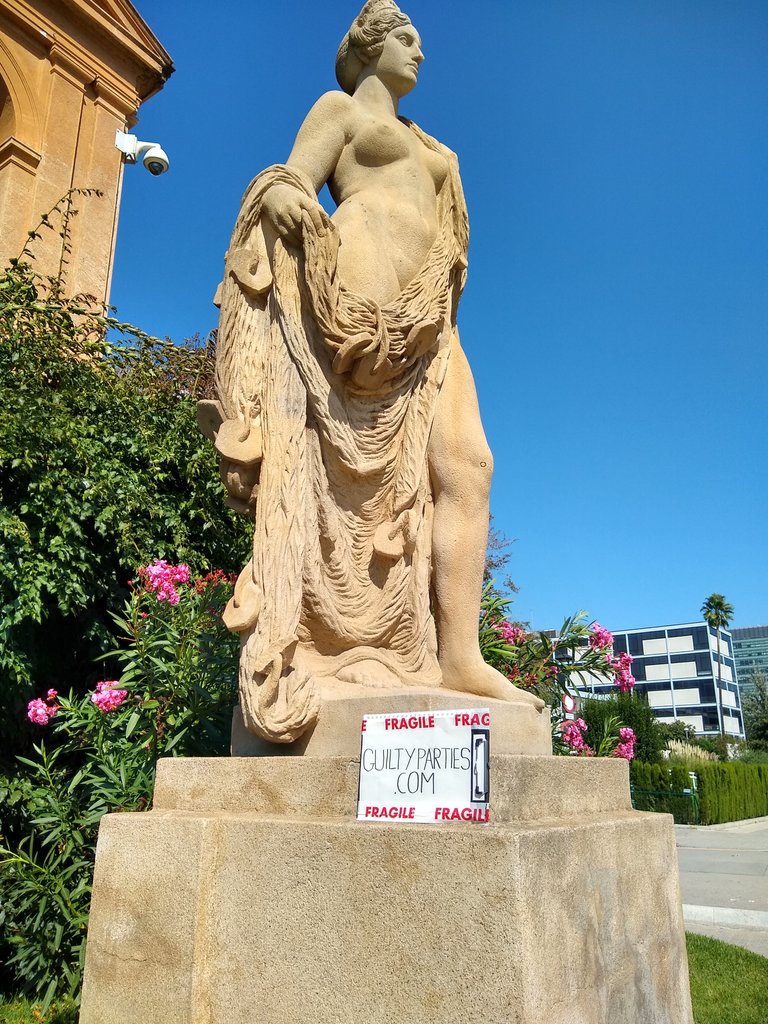 Classical sculpure in Avinguda Diagonal in front of Palau Reial metro station. Probably dates back to the end of 19th century when the nearby Palau de Pedralbes and garden where designed.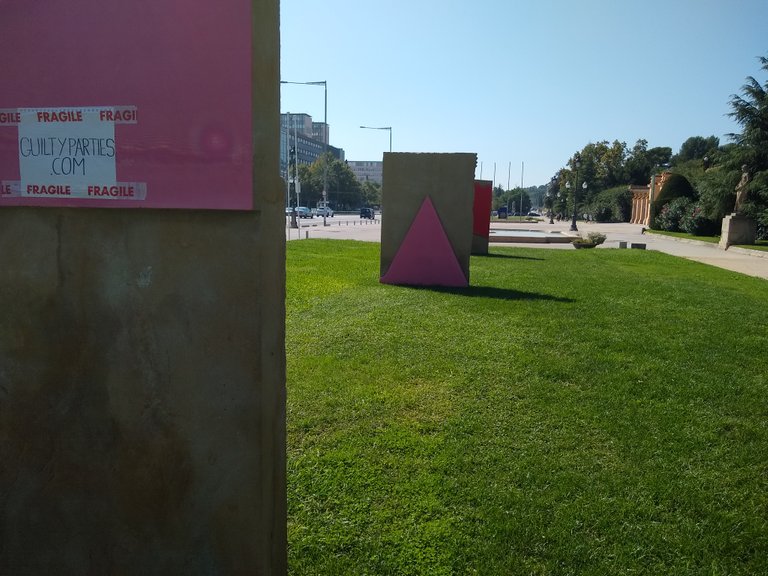 Some sort of post modernist "sculptures" nearby. I am not a fan of this type of art. Feels cold (just as shallow, minimalist art/design) and often the meaning is dubious to figure out unless you know what the author wanted to express when creting it.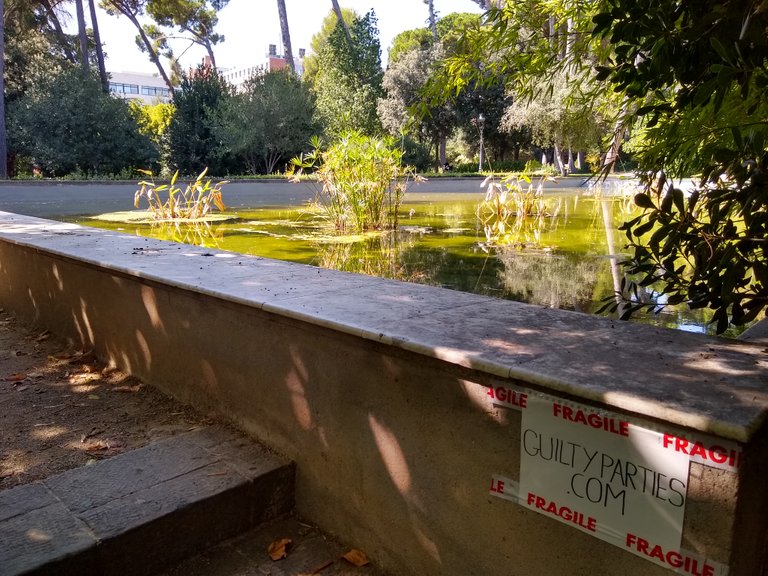 A pond near Font d'Hèrcules (Desgined By Gaudi if I remember correctly) in Jardins del Palau de Pedralbes.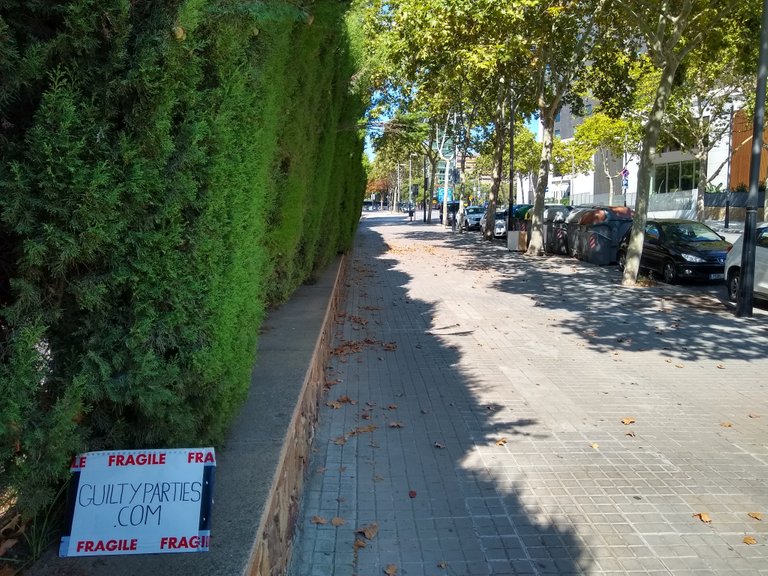 Avinguda de Joan XXIII. Hedgerow next to Faculty of Pharmacy And Food Sciences of University of Barcelona.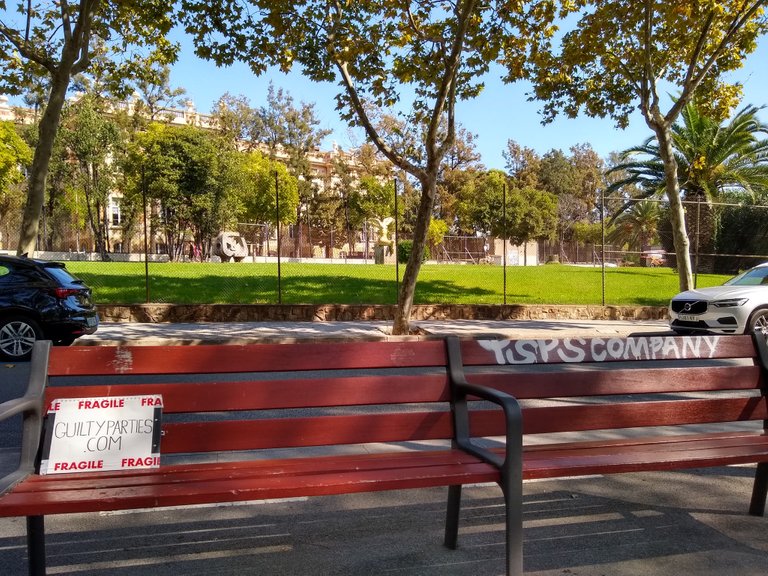 Avinguda de Joan XXIII. There is a nice little park with abstract sculptures.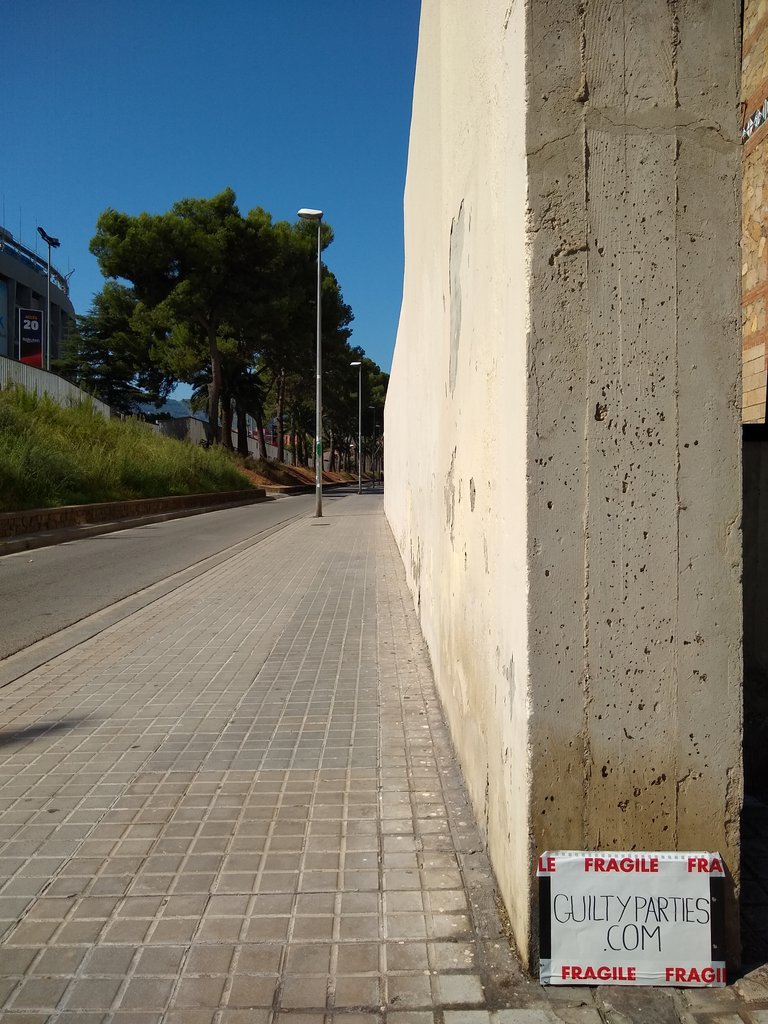 Carrer d'Elisabeth Eidenbenz. On the left, there is visible part of FC Barcelona stadium.
-logic