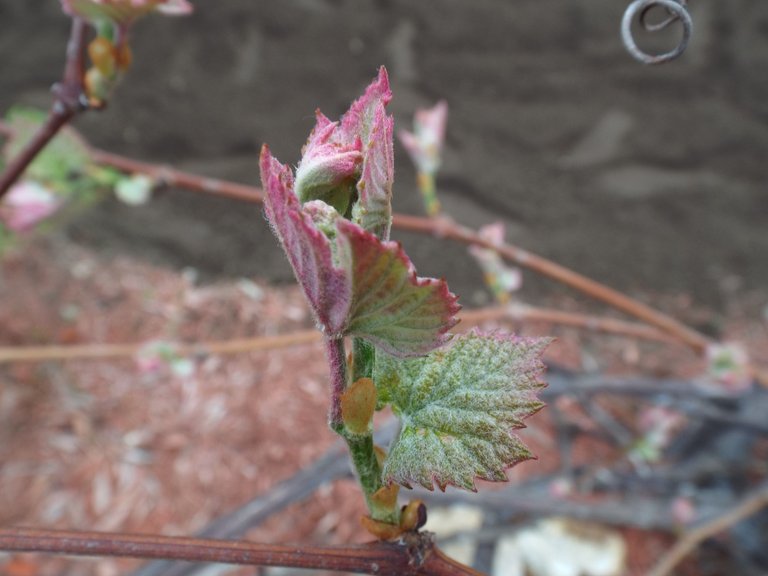 This first 2 pictures is of the leaves of a Concord grape vine.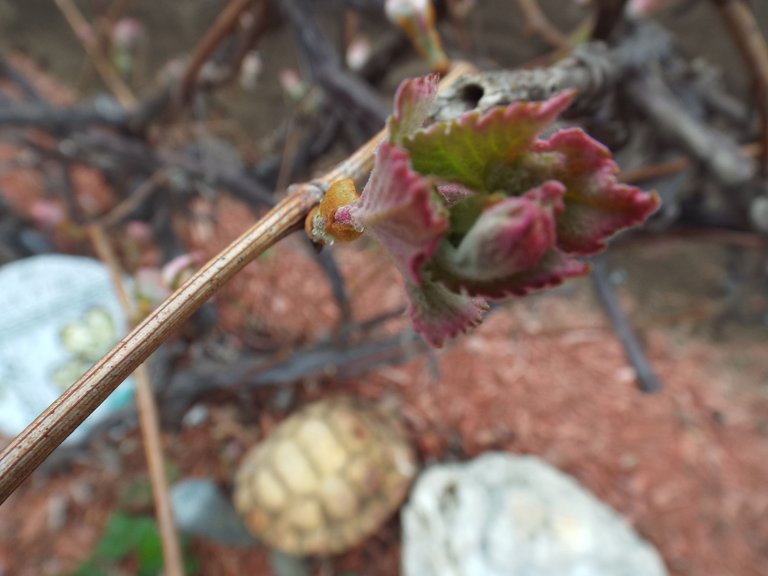 Here is a picture of the garden before the prep we did today. We used tarps to help keep down the weeds and it worked out pretty good.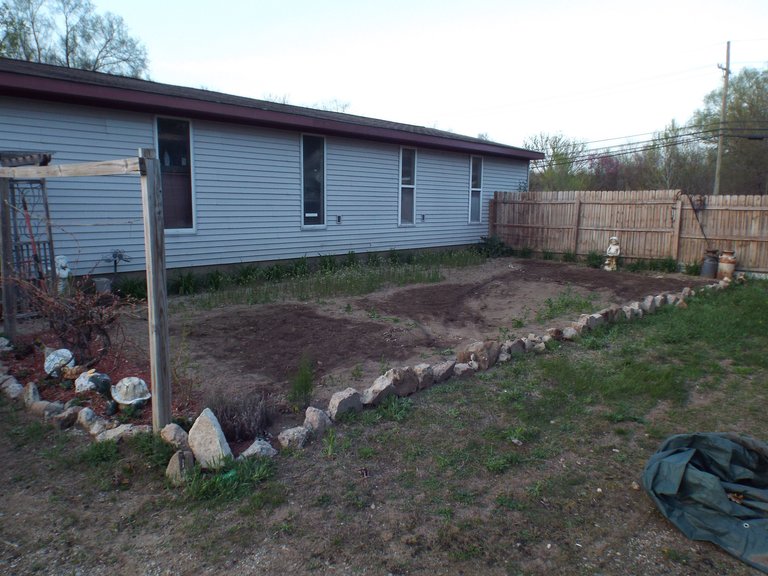 These next 2 pictures are after tilling the soil twice and putting preen down to help with the weeds this year. I don't really know if preen works but it seems to help.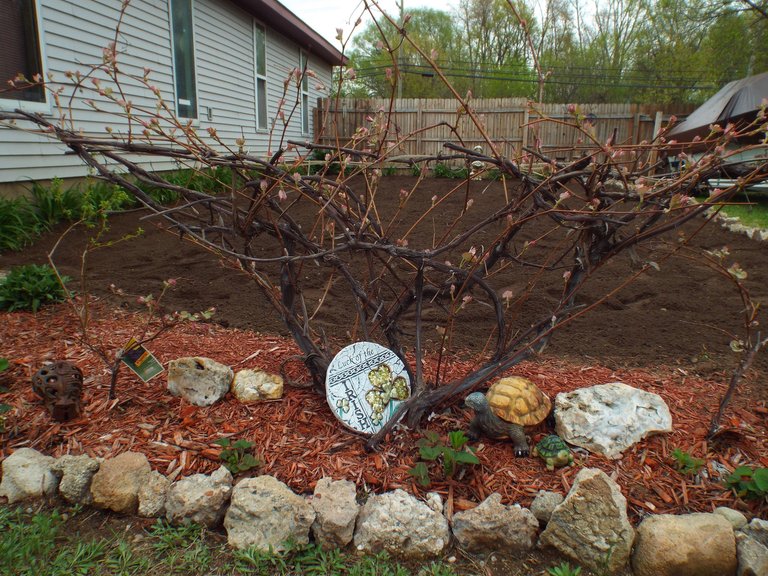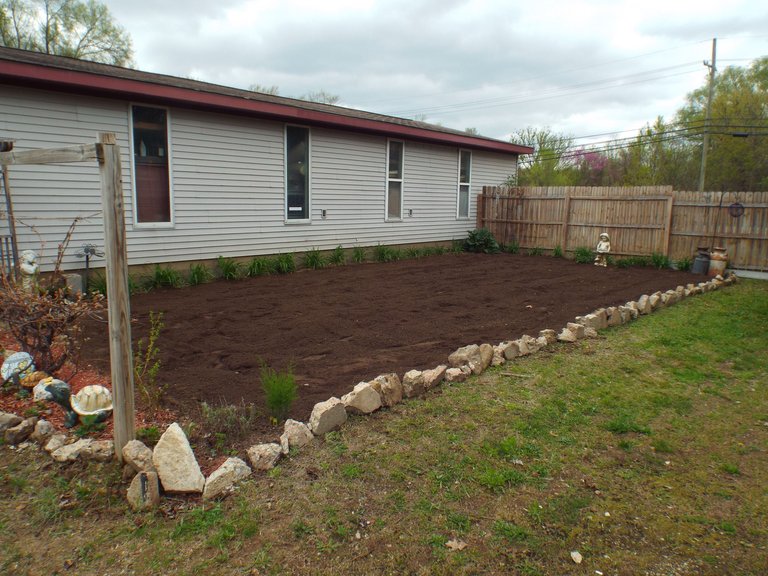 Hope you enjoyed the pictures. I will be updating every week with new pictures of mine and my aunts garden we do together. Hope you follow and upvote my posts and thanks for all your support. Steem on everyone!