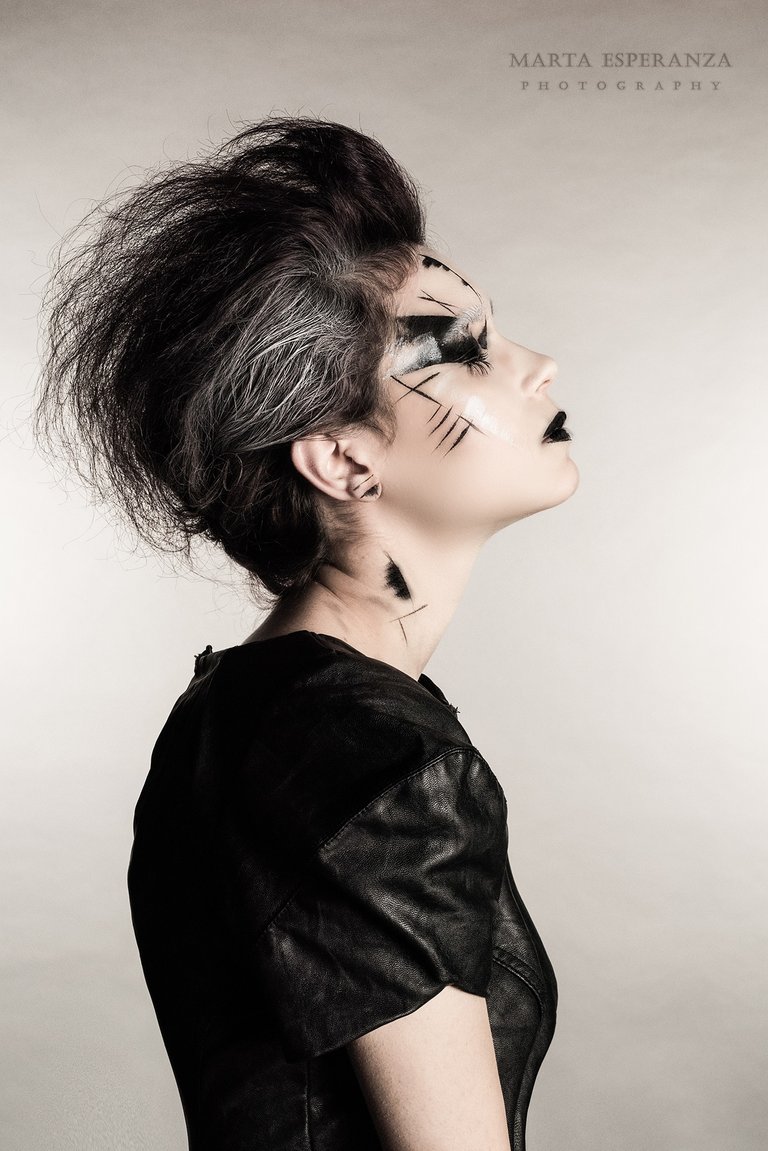 Hi Hive,
Today I share with you results of the fashion shoot I orchestrated. As always I came up with the concept and went off to create a moodboard. I wanted to translate the explosive character, un-orderly and unpredictable contrasting with straight lines, shapes and patterns scattered in form of makeup, lighting and clothing in this shoot. I normally choose dark lighting set ups but I also can't resist high-in- contrast shots on plain white background. There is something spectacular in emphasising your chosen vision on a plain white 'canvas'. The message is a lot clearer and the details more striking.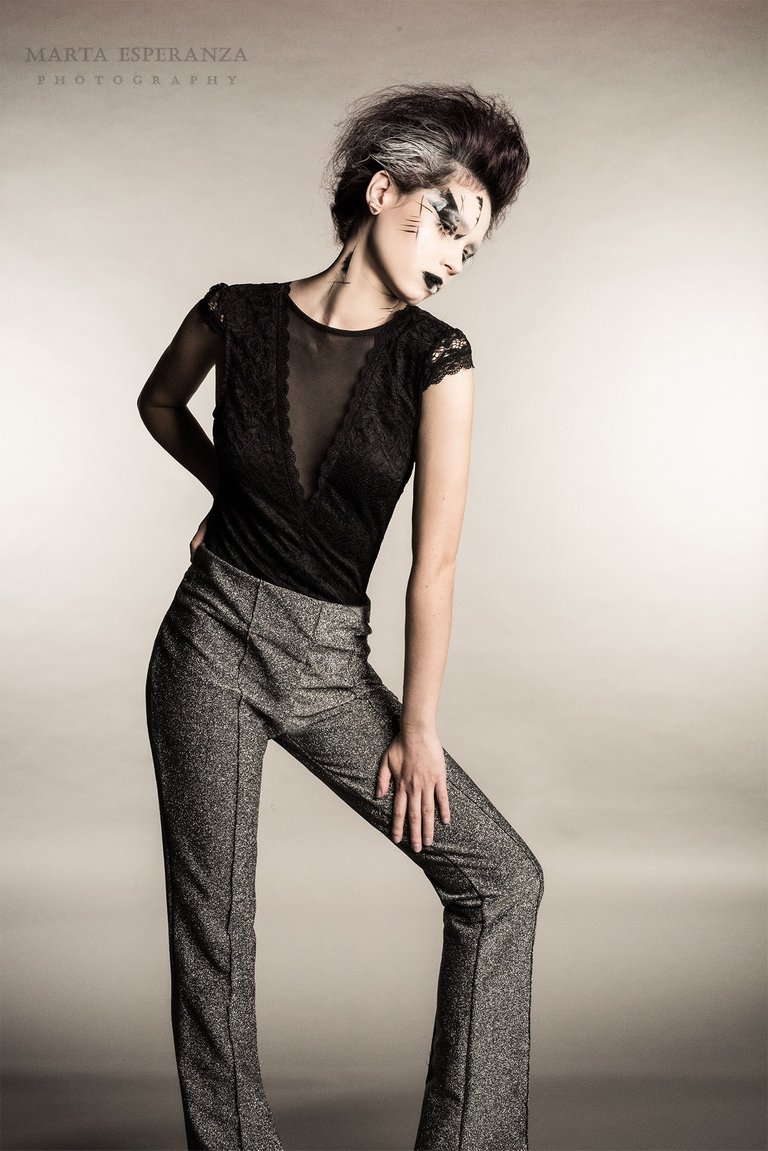 That's why for this shoot, I went with the basic styling and simple colour scheme. Black and grey. With that said however, I chose the pieces of clothing that have interesting aspects included in them. For example, a leather dress that allows the bright light to emphasise its texture and folds. Or a black top with stunning lace design with silver trousers that have a dotted, sparkly texture - which also is emphasised by the lighting in this shoot. I also collaborated with a designer pearlsandswine which sent me the beautifully detailed sunglasses for this shoot.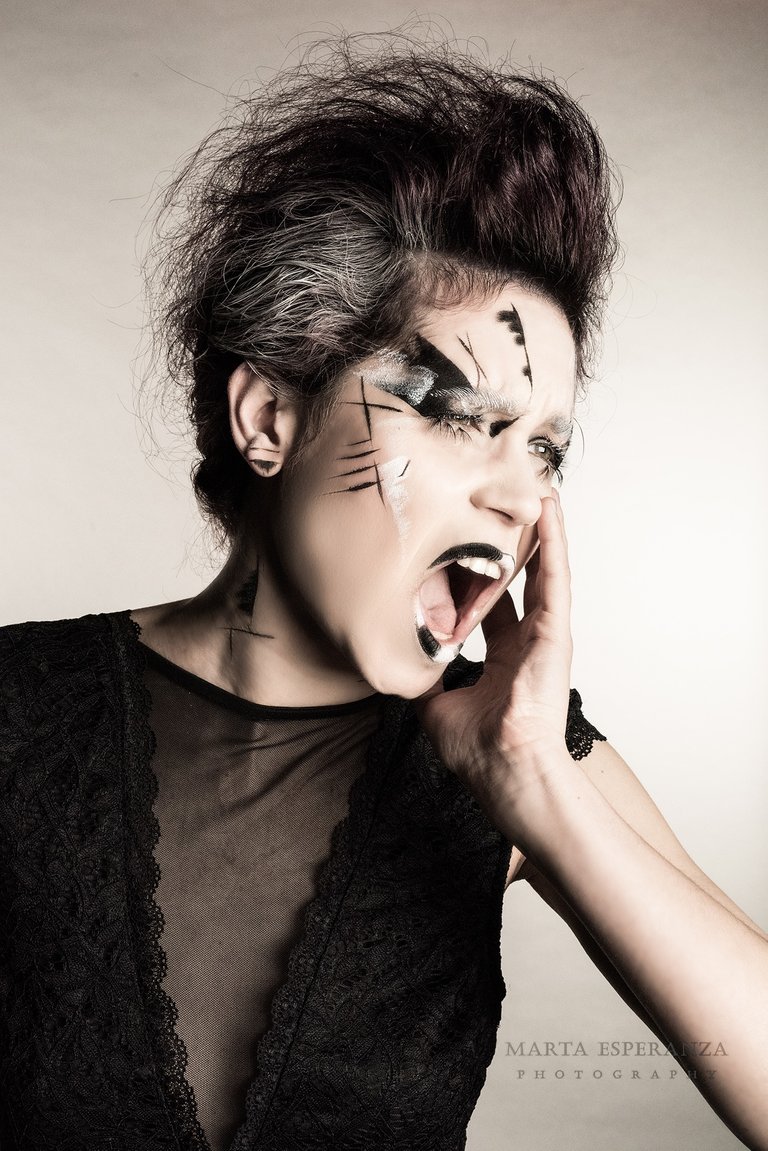 I worked with a model and makeup artist to make my vision come to life. I wanted the hair to be a strong statement in showing the rugged, unruly and edgy aspects of the shoot. As for makeup, the lines drawn on the face that create a contrast to the previously mentioned unruly atmosphere and add an abstract and artistic feel to the shoot.
I worked on series of poses with the model, all of which display some angles and edges to further add to the designated theme of the shoot. The series of contrasts in these shots that all display a crash between the orderly and unruly. All of this creates the atmosphere I was seeking in this shoot.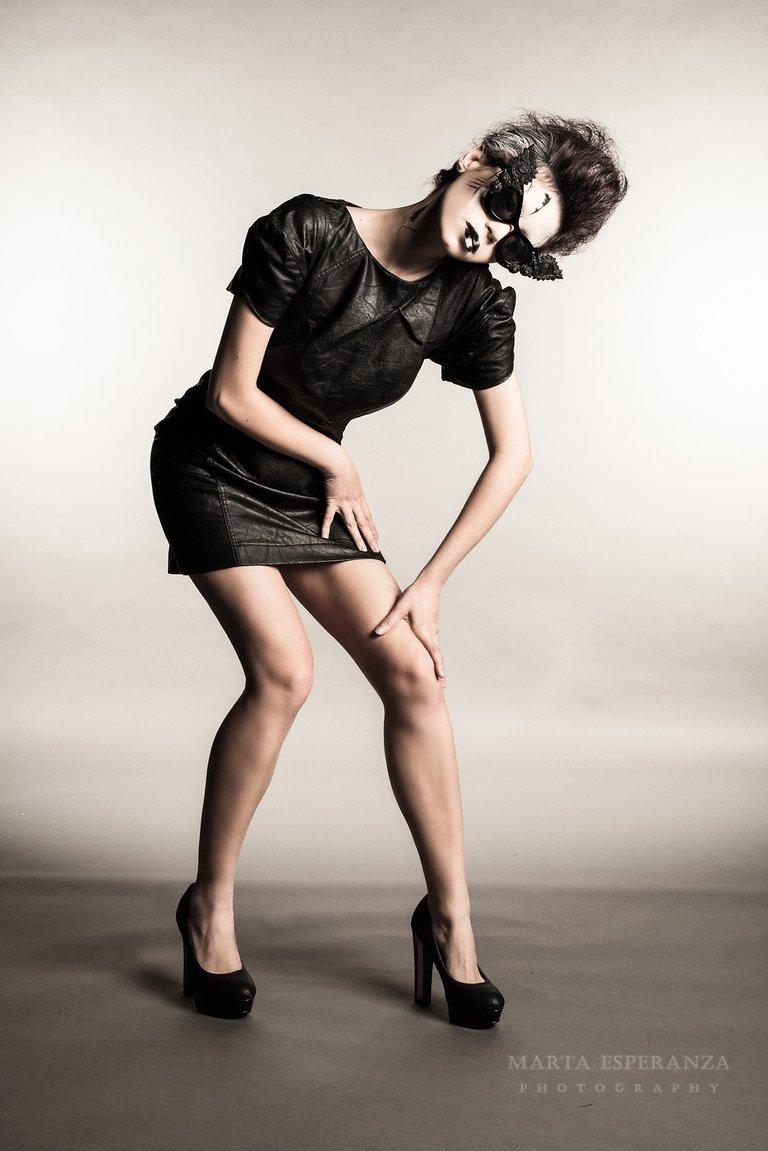 I feel like this shoot was a success in translating the desired atmosphere of the shoot. The contrasting elements create a striking and engaging image for the viewers and the styling adds to the high fashion theme of the photo. For those who are interested I shot these images on Nikon D810 with a sigma 50mm art lens with profoto lights.
Hope you enjoyed this post!
Let me know your thoughts down below,
Please don't forget to upvote and share this post!
Until next time,
Cheers,
Marta x