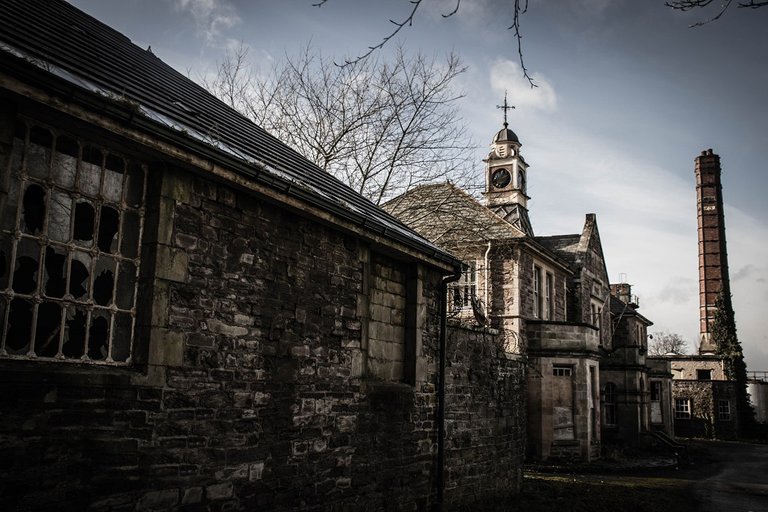 Hello Hive!
Today we continue where we left off in the last week's blog! As mentioned before, I'm re-posting some of my old adventures for all my new followers here that haven't seen them yet and also since because of the lockdown, I can't really go anywhere new...
Thank you for such a great response to my last blog! It seemed like you all really enjoyed it and that makes me so happy. Now, let's continue this journey ...
After sneaking into the wrong abandoned building which turned out to be a TB Sanatorium, I managed to get to the mental asylum I set out in the first place at last!
The Talgarth mental asylum which was formerly known as Brecon and Radnor Joint Asylum was opened in 1903. The asylum was constructed with a mindfulness of patients' wellbeing, with the place being self-sufficient in water, electricity and also owning grounds to grow their own food for the hospital kitchen. It had a lot of facilities even including a workshop for patients so they could use their time profitably. A big flow of patients arrived at the asylum after World War 1, consisting mainly of soldiers. The asylum also admitted the elderly who were mentally ill – as it offered rehabilitation and continuing care, day care, electro-convulsive therapy; chiropody and psychiatry, reflexology and even physiotherapy later in the time.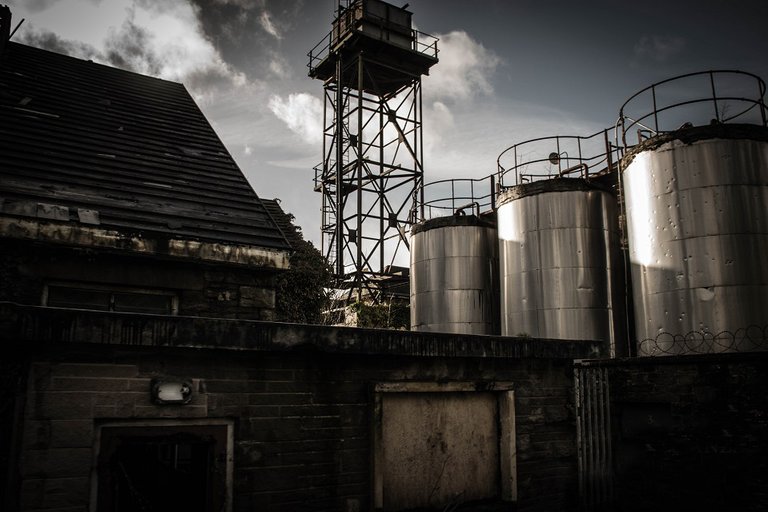 Although the place was constructed in will do help those in need, the stigma around mental illnesses and lacks in medical knowledge when it comes to mental health, caused rather controversial techniques of treating patients, which ultimately made their situation worse.
They used techniques such as electric shock therapy, lobotomies or 'medicine' in the form of toxic mercury and antimony (now used in fire retardants) – to keep the patients feeling very sick and therefore less violent.
Those were stopped with time, as new treatments were adapted, but in all honesty, I think even in today's day and age the stigma of those mentally ill still remains in some amount. Treatments and approach to those suffering with mental illness still have plenty of room for improvement.
Since the place shut down, due to declining number of patients, it stood still…. Facing decay. The place was apparently set on fire damaging the building even more. Some construction plans were made to use this breath-taking place, but sadly all plans came to a decline.
So, it stands, waiting to meet its doom.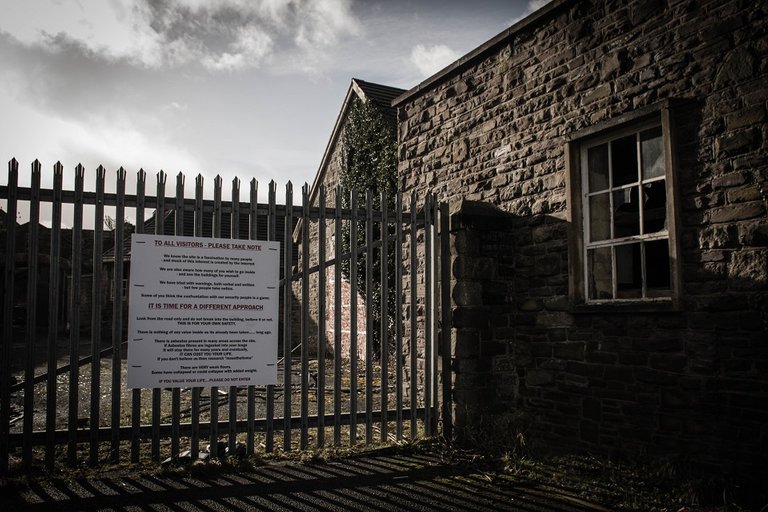 I was hoping to explore the grand halls, clock tower, the main building and surrounding buildings, but as soon as you enter- the property is lined up with signs ''DO NOT ENTER'', ''ONGOING POLICE INVESTIGATION'' ''TRESSPASSERS WILL BE PROSECUTED''.
No- all these weren't enough to scare me off. But more and more signs lined the property EVERYWHERE. I could definitely not deny missing any of these signs if caught.
I was so eager to see this place but I barely managed to take some photos outside as literally, about 10 minutes into exploring I got caught by security, a man in a white van. There is signs saying that cctv is in operation but from my experience those cctv cameras almost never work, and are there mainly just as a repellent.
I never ever seen, an abandoned place with such intense security. But later- I found out why.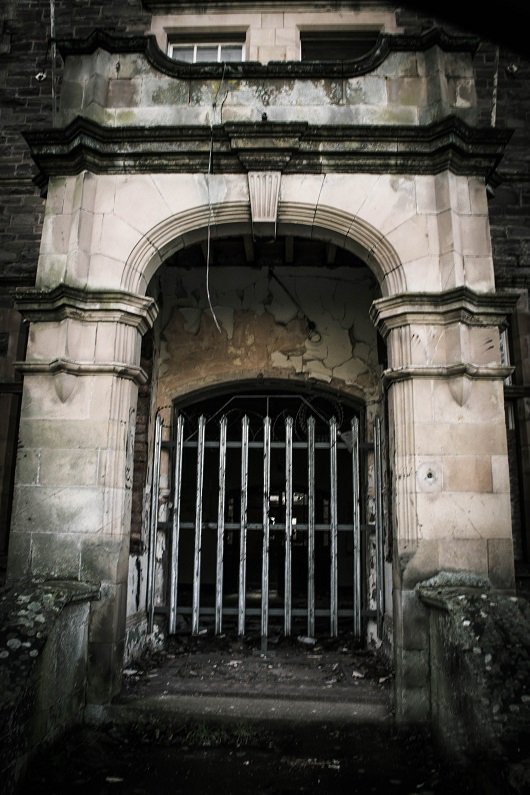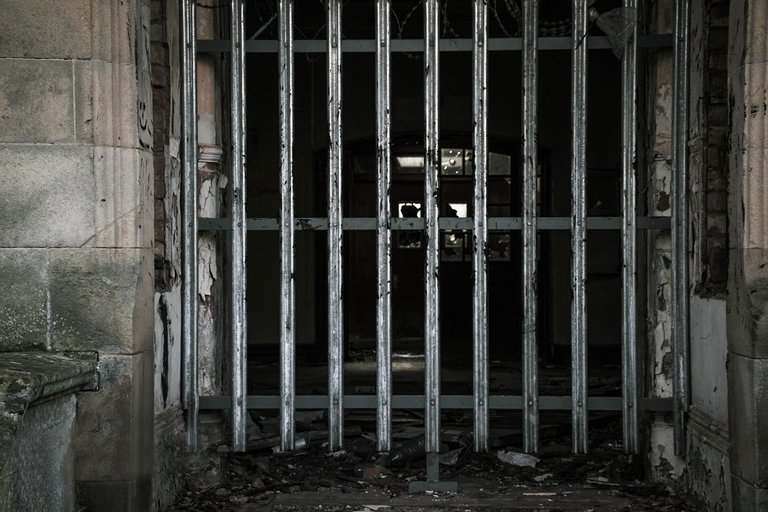 The place has been published on many social media platforms, and due to its grand design, gothic features and dark history it attracted a number of trespassers. Those involved urban explorers, ghost hunters, vandals or even members of occults. The locals in the surrounding small Welsh town felt uneasy and kept pressuring the police to increase security on the place because they would feel threatened by those people. It caused some of the locals to be very unfriendly and also rude to newcomers (at least the ones I came across). Some incidents of vandals barricading the main door entrance, breaking windows and even going as far to vandalize the surrounding town, have been reported.
Due to all the damage and years in decay, the state of the building is poor which increases health and safety risks such as asbestos everywhere and roofs, floors and staircases collapsing on the daily.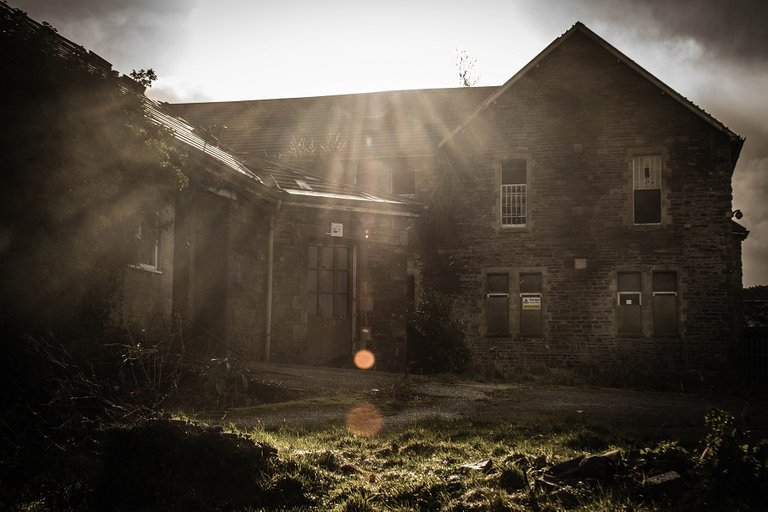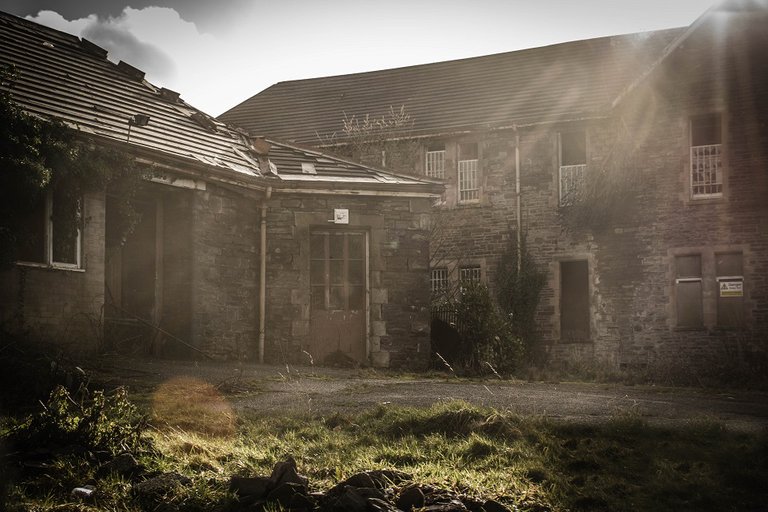 I felt very sad staring at this place from the outside. It stood there, grand with character. Every inch of my being was fuelling the desire to explore it. But with such strict security, even if I came back later in the day- there was very little chance I would be able to make it inside before getting into big trouble. I felt so disappointed by the actions of people, willing to go so far to destroy the beauty of this place and take away the thrill for other people to explore it (speaking of vandals of course).
But it does make sense. There's only two big Mental Asylums in Wales and this is one of them, it had wayy too much publicity, attracted wrong crowds and is situated close to town and locals. I believe that those resilient enough, will find entrances as this is a big complex of buildings, with some of the situated next to a field. Very little chance of getting through the main road or main entrances which was my approach that day… not knowing how security protected this place will be.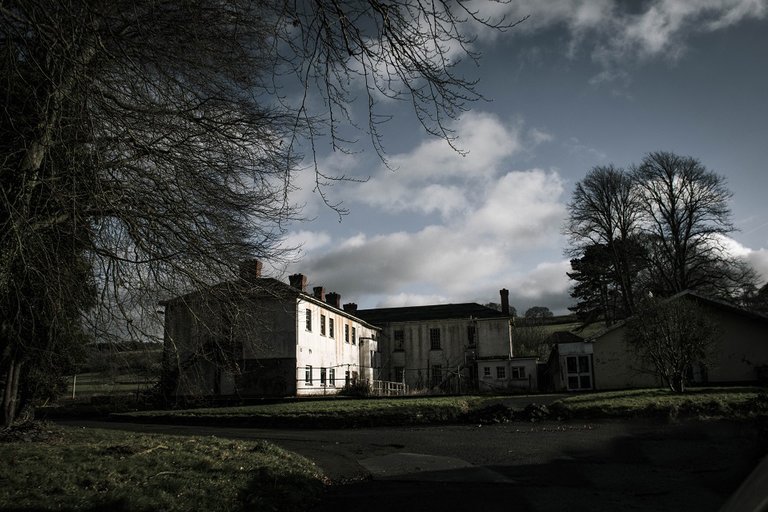 I have to be honest, that I was a bit disappointed at how little I saw of it before getting caught. I'm not an experienced urban explorer and the knee injury limits me physically- which is a big minus when you need to jump over fences or leg it from security. I always look for easiest ways in and try to approach the exploring in safest ways possible.
Perhaps one day I will get back and see if I can find any other easy entrances. I heard that someone bought this building but decides to just let it sit and rot so that he gets granted permission for demolition of this place, which would be such a shame in my opinion. I would want to see it again before it falls apart completely.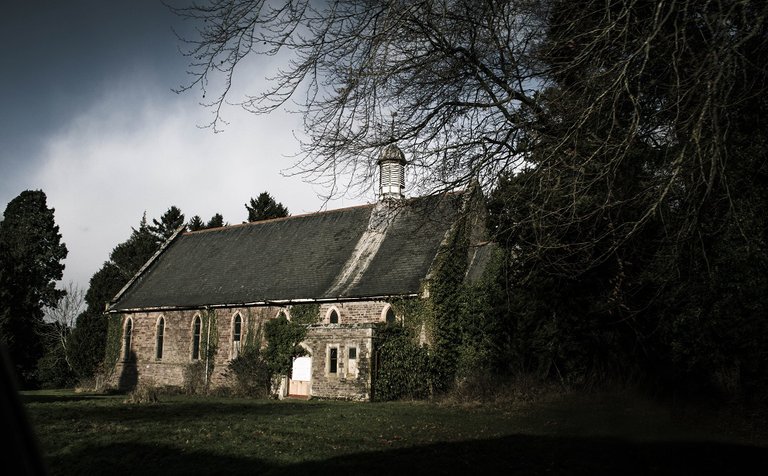 Over-all, the short time I was there, I really was stunned by this place. The haunting yet impressive architecture acts like a time capsule for all the intense atmosphere this place holds, due to it's dark and ominous history. I felt a great relief that I managed to accidently come across the TB sanatorium as this exploring day wouldn't of felt complete otherwise. This is why I mentioned in the last blog that this mistake was indeed a blessing in disguise, since at the end of the day, I did managed to find 2 abandoned places and explore one of them inside, which for me is a win.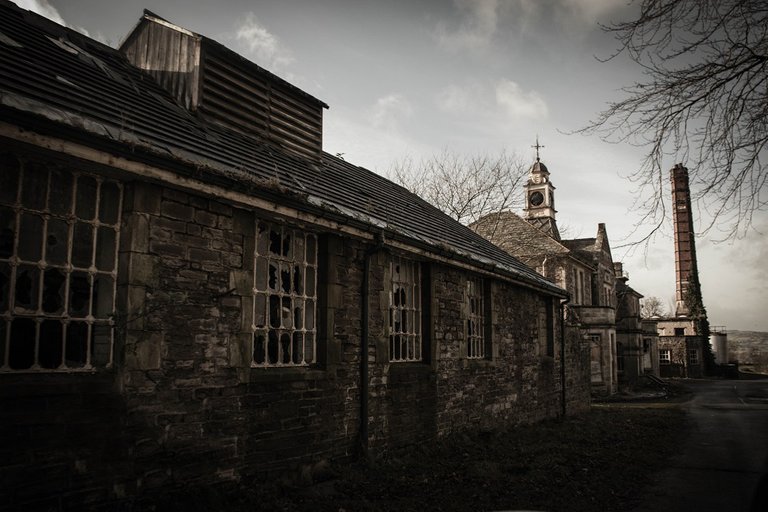 I really enjoy urban exploring- witnessing the unique beauty of decay, with pieces of history scattered all around me. There's something thrilling about going into these uncharted and raw places. Especially if you know the history behind them. It's like stepping back in time, connecting with those who once resided in those spaces, it's an attestation of what once was. And I do believe that the respectful urban explorers help places like that continue serving a purpose, help continue them living on, along with their history- good or bad. Being a proof of the bad or good history and the lessons learnt from it.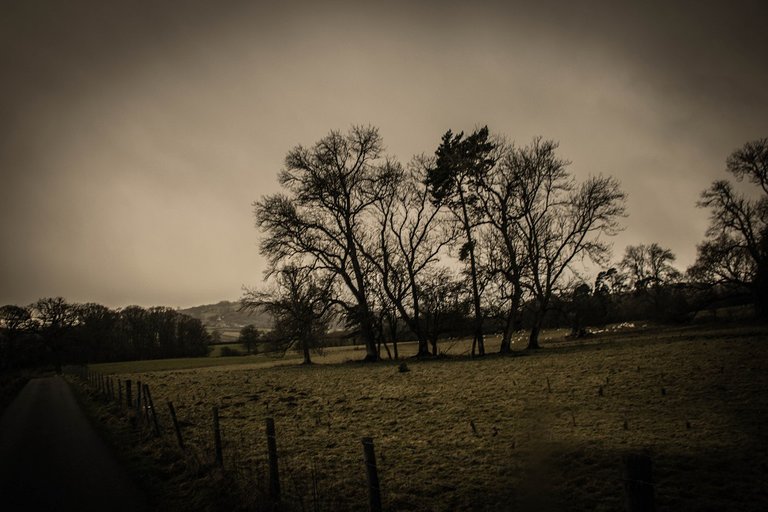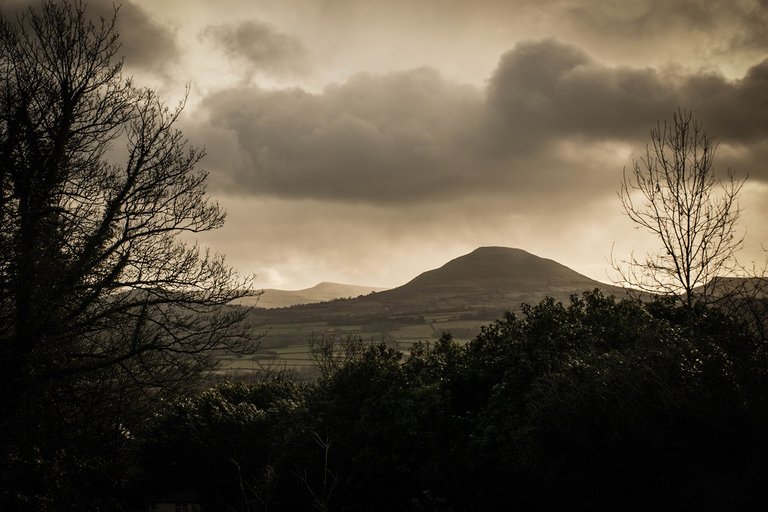 ll in all, I hope you enjoyed this post and that it was insightful for you! Would you like to explore abandoned places? Have you explore any that you really liked? And also, would you like me to come back to Talgarth and give this attempt at getting inside the asylum another go? Let me know in the comments!
Please consider commenting, sharing and upvoting to see more of my travel adventures.
Please visit my website www.martatravel.com and follow me on instagram at martaetravel !
Thank you for reading,
See you again,
Marta x