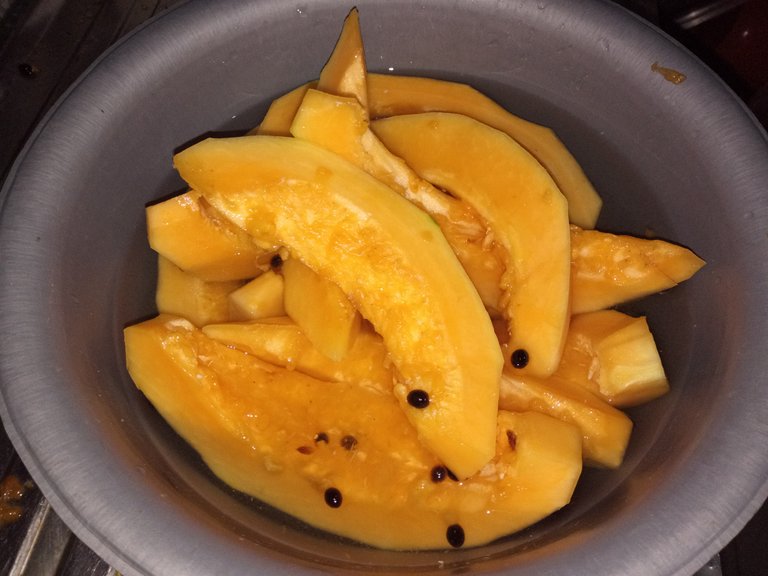 Hello Foodies 💞💕,
This post is all about you been able to survive without any stressful stage in farming. I was fully into farming when I was still in the higher institution so there I took up some responsibility to farm and Practice it on my own not looking at what other neighbors or people around me will say. I made a very clear cut infront of my room in school back in the days 2009. Then so many people came to me to see if I will survive with the Summer season without rainfall and Water. And guess what? I survived even more than what they thought. Some of them came to fetch Vegetables , Fluted Pumpkin, Tomatoes, Peppers. When I left school I gained more knowledge on how to utilize a very small space around me to cultivate and farm. I tell you, all what you need is a bodily shift in knowledge and time. I does not waste time but it need more dedication to survive in infront yard farming or backyard farming.
This Pawpaw was panted 8 months ago by myself in my frontyard and I gave all my best by the time I planted it such as More loamy soil, fertilizer application and more water every day. There was one time when Summer season wanted to dry it up ,but I took my time to revive it again through some technical skills. I watched it from the seed period, to the adult stage of life and to the Fruiting stage which lasted for 4weeks.i kept on Watering it more when I saw it coming out in good health. Although we have some male Pawpaw trees. Hahaha☹️🙃, very useful as well as herb and medicine.
Harvesting Time.
I was coming from my work place and I visited the pawpaw tree and I saw two big riped pawpaw fruit hanging on the tree waiting for me to plug them. I was so happy.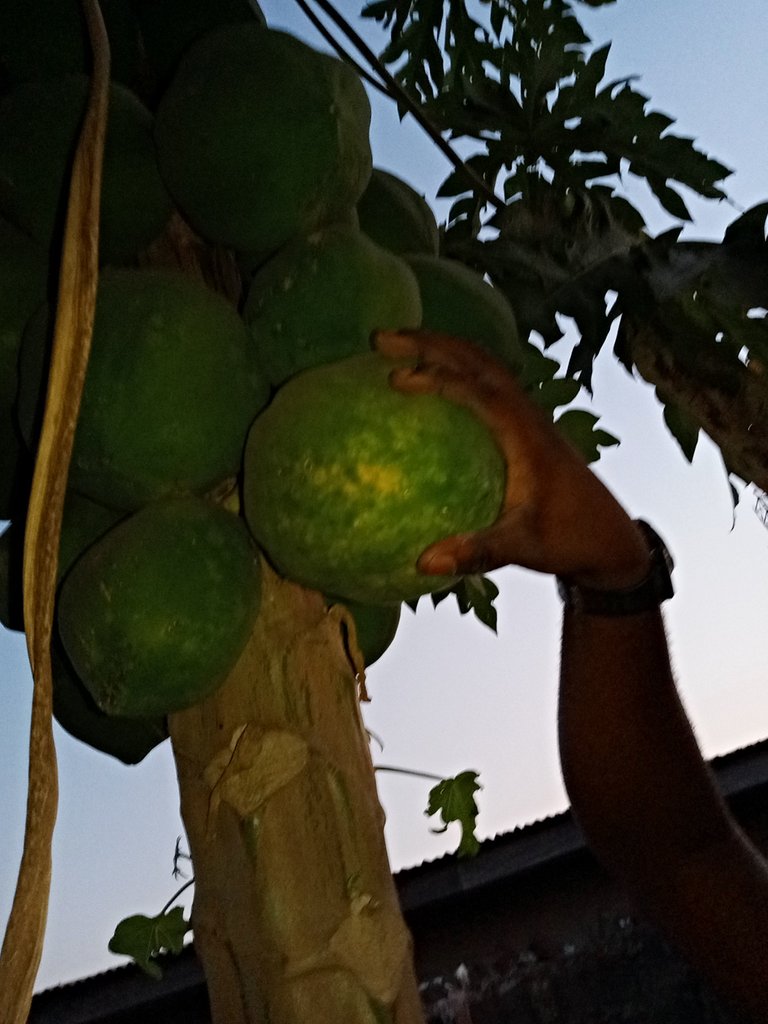 ---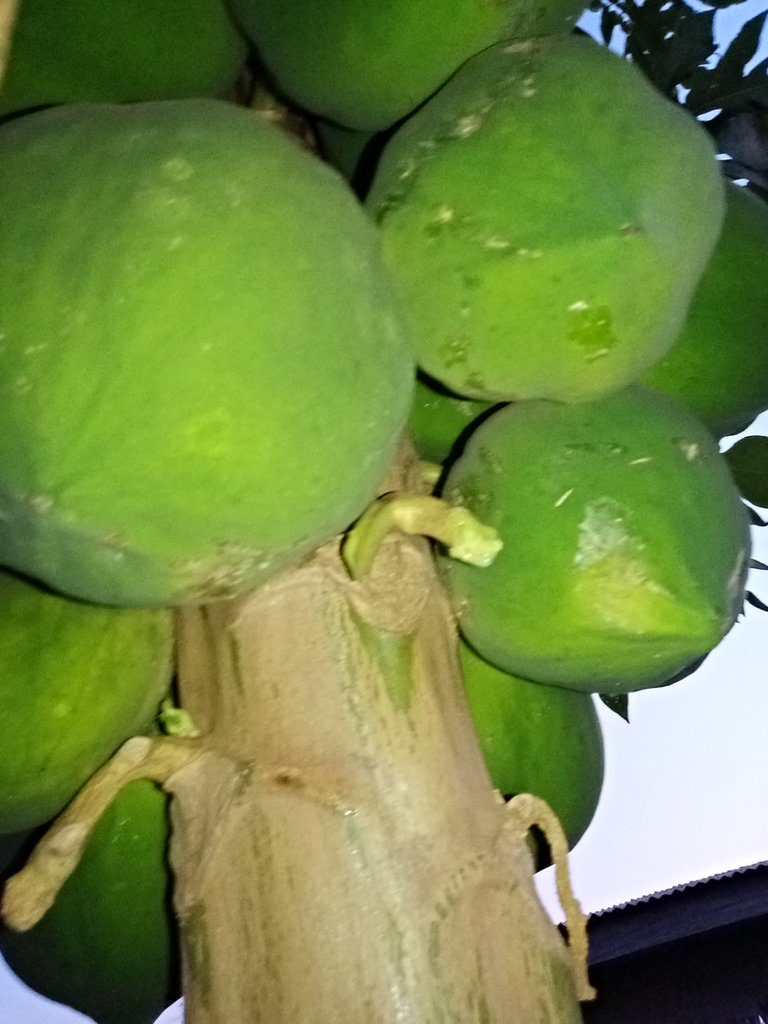 ---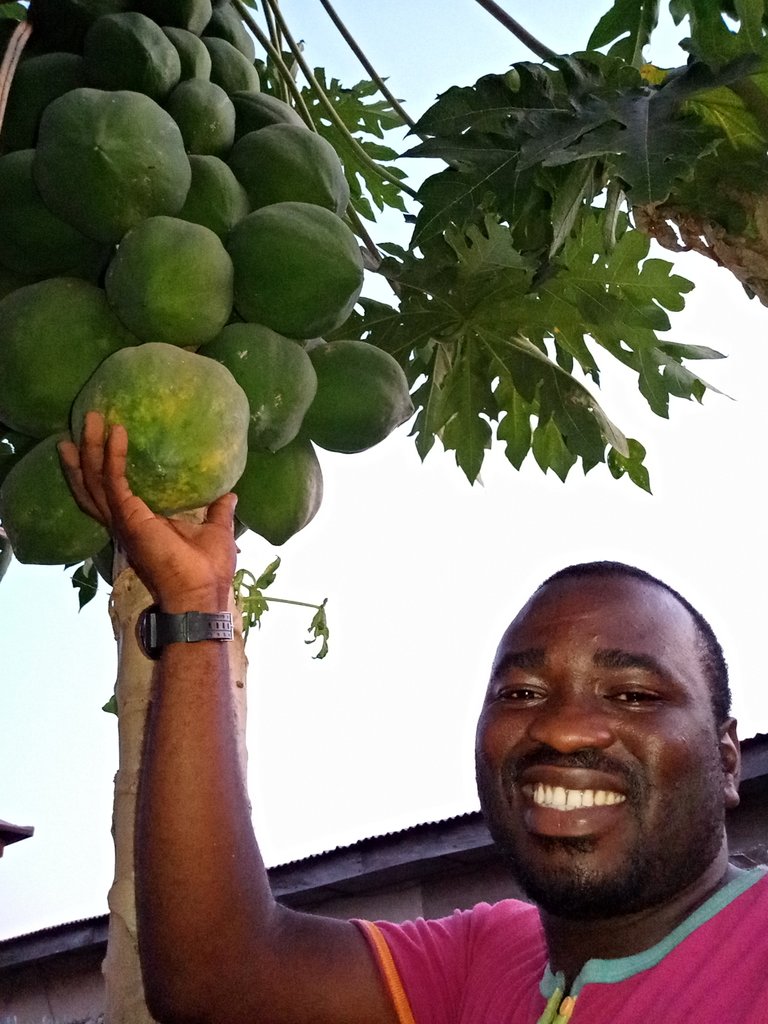 ---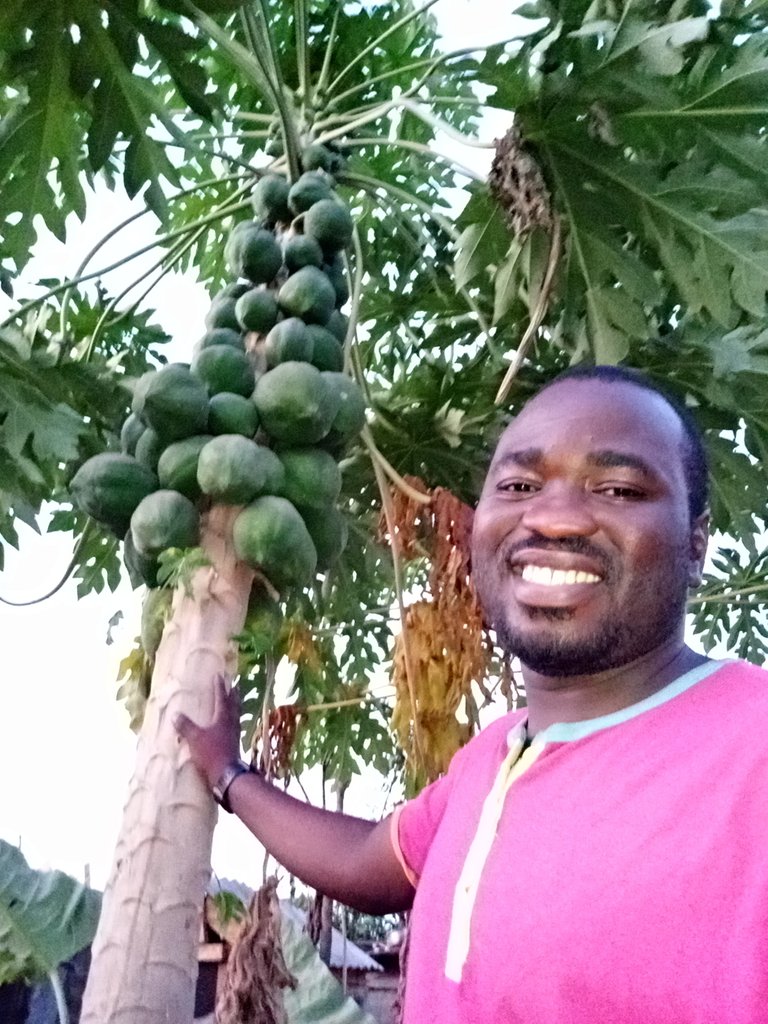 ---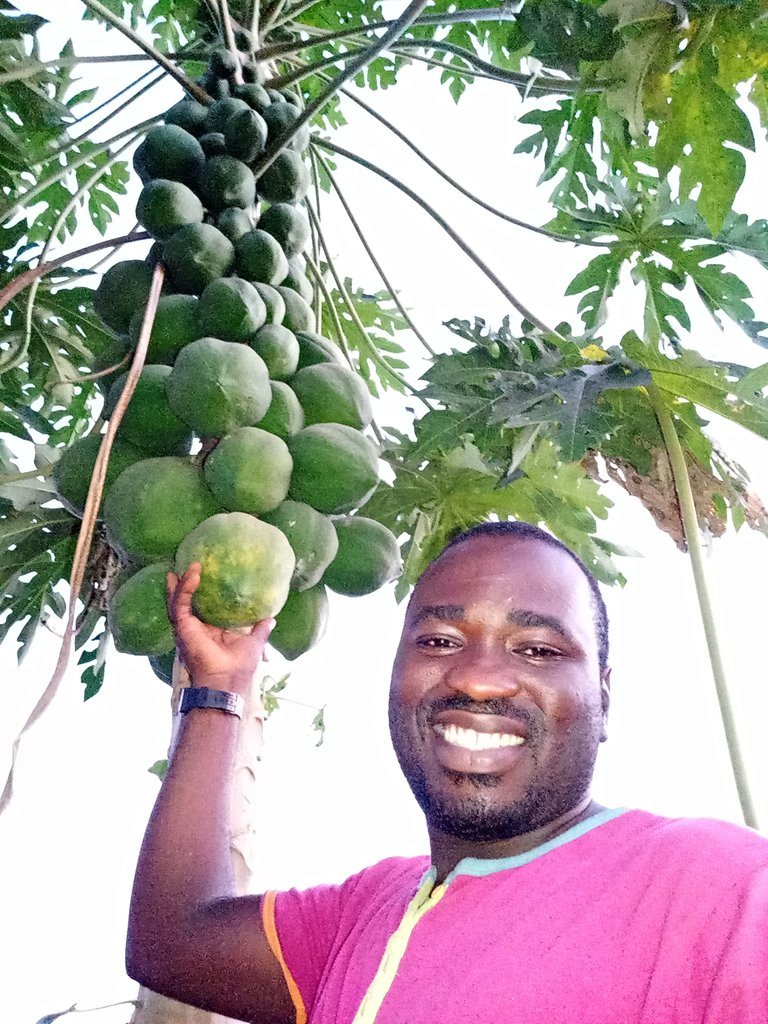 ---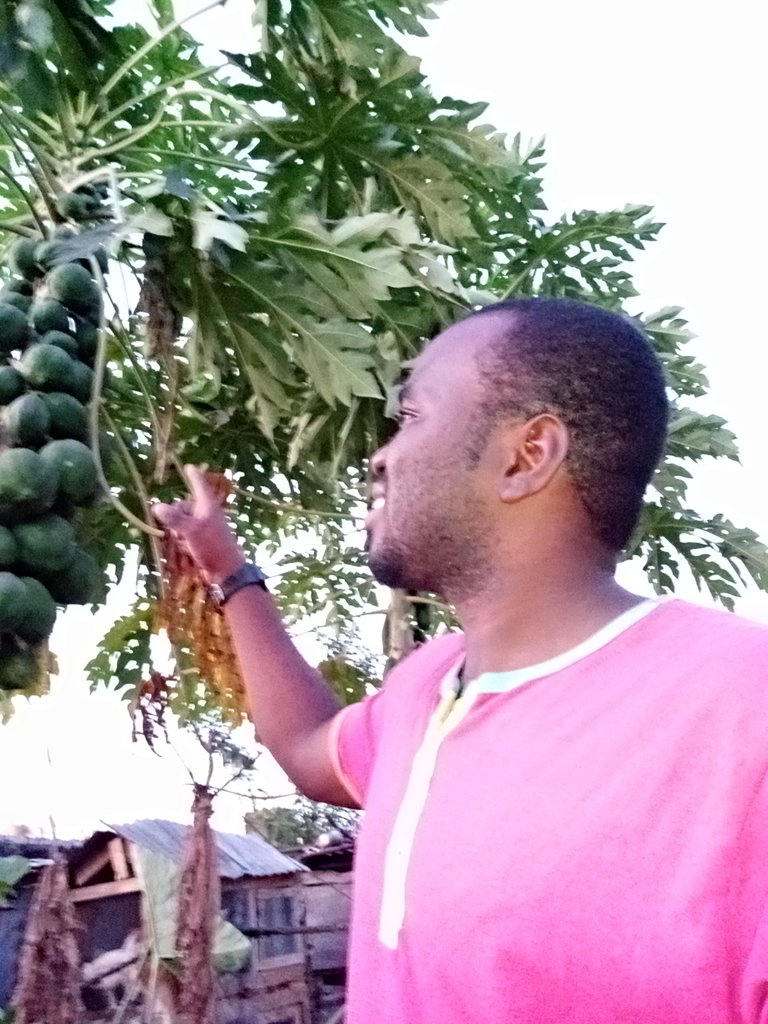 ---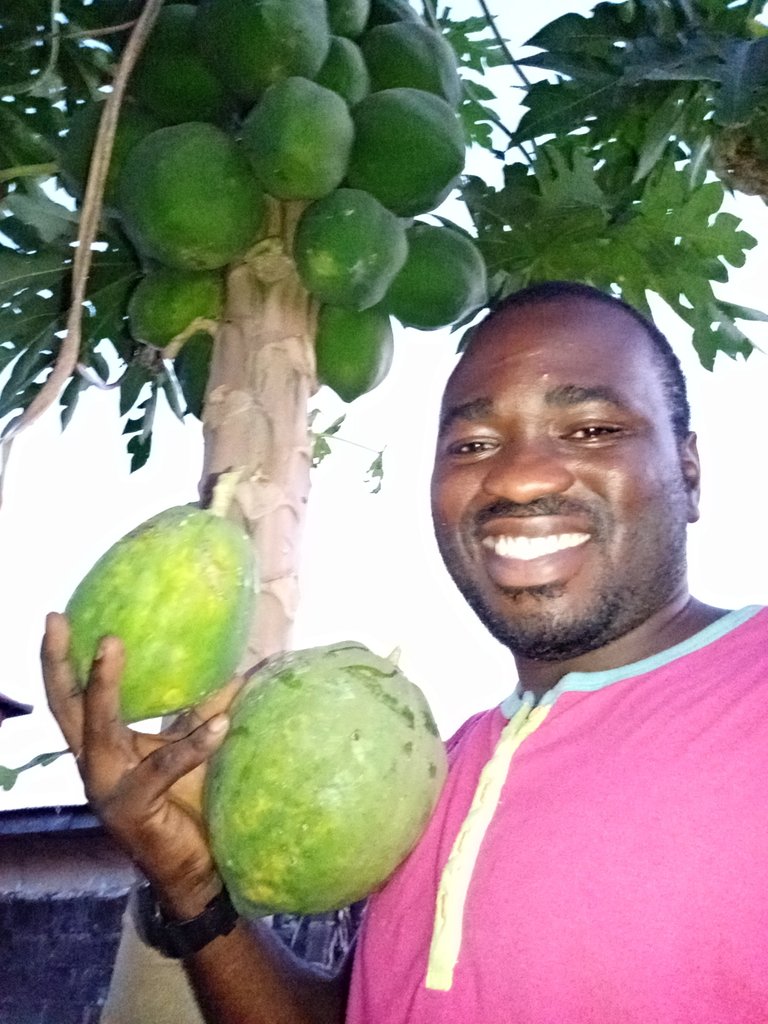 ---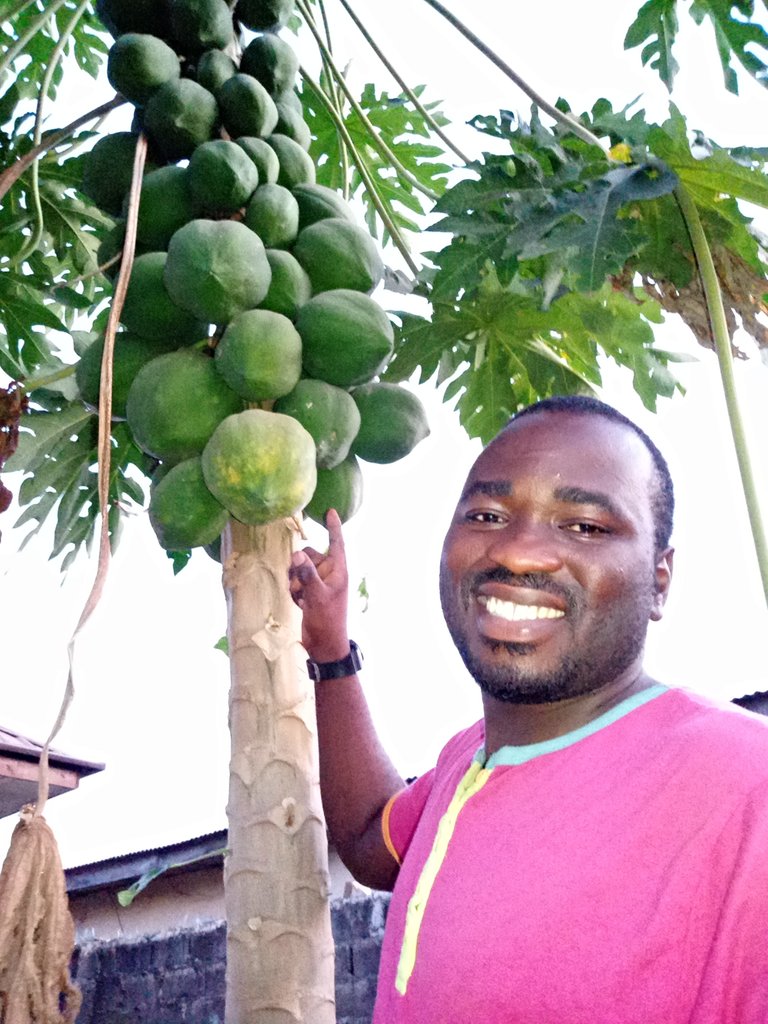 ---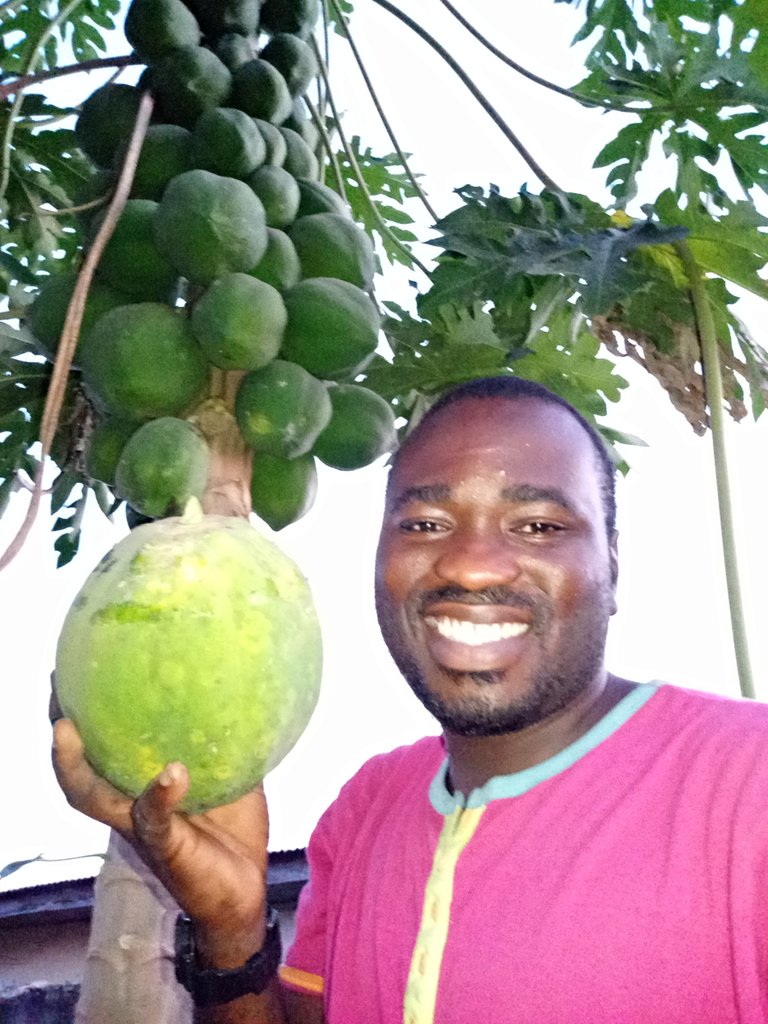 As it is, I don't really know the Pawpaw breed but all I know is that, it is very sweet and very delicious 😀🤗😉.
---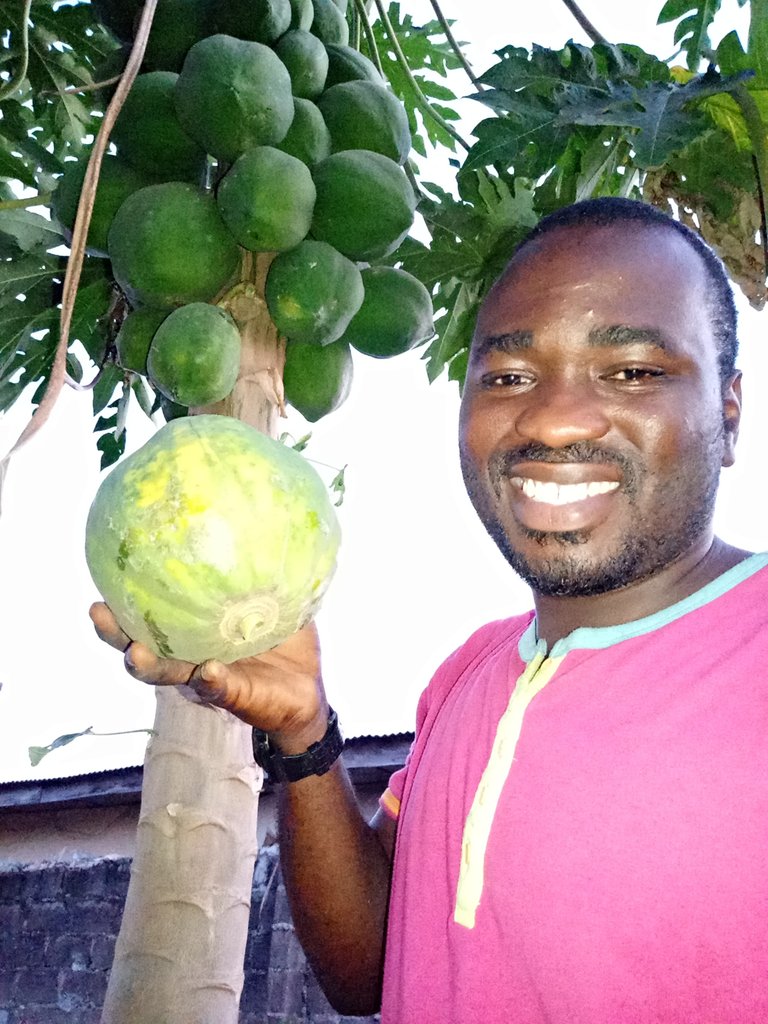 ---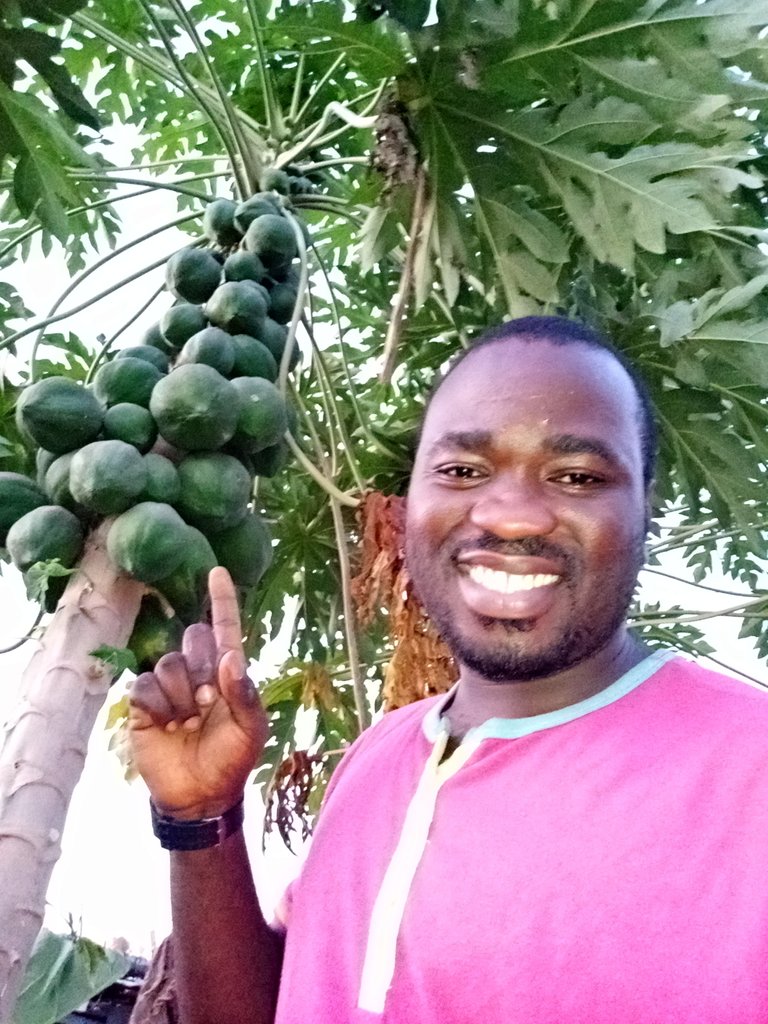 After I made the move to fetch it from its Source, the pawpaw fruit I saw two riped ones and it was so lovely.
What Next?
I have to prepare it for my family, myself and my wife, the little baby can not consume this yet, hahaha😀🤸🤸. After I got home, I washed it so well , than I dissected it into small pieces then I peeled it off. I removed the Outter coat of the pawpaw fruit with knife.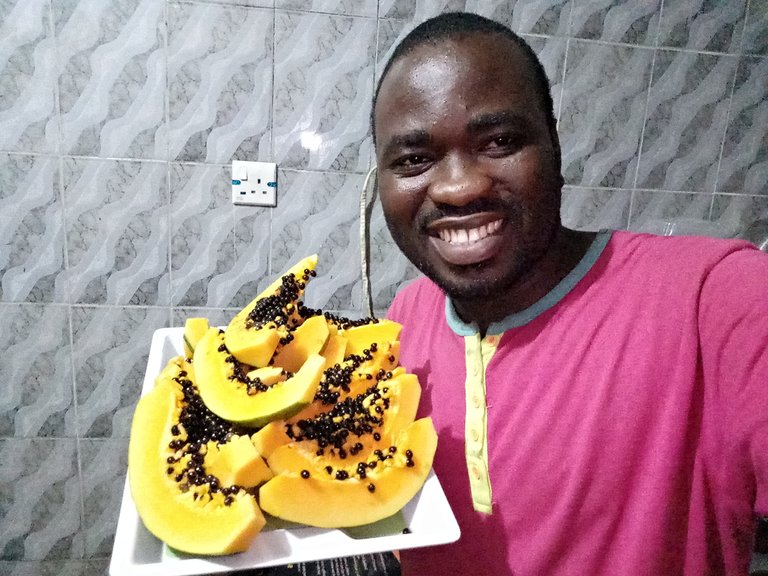 ---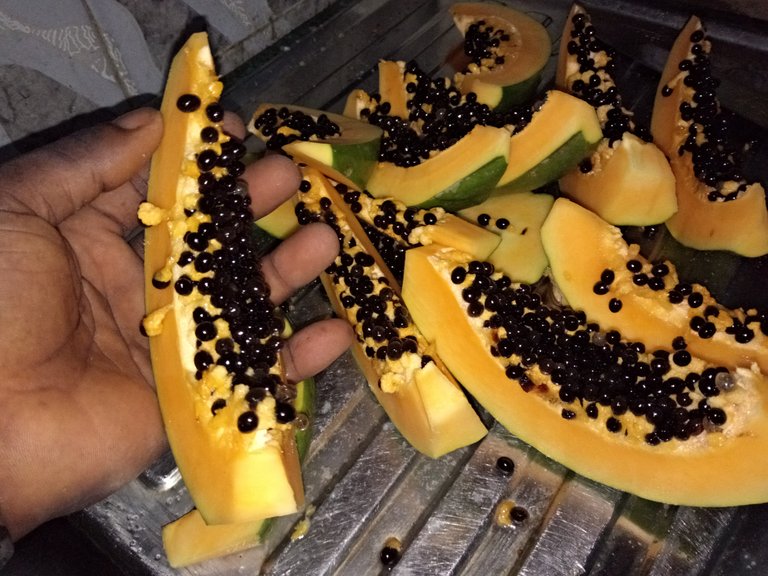 ---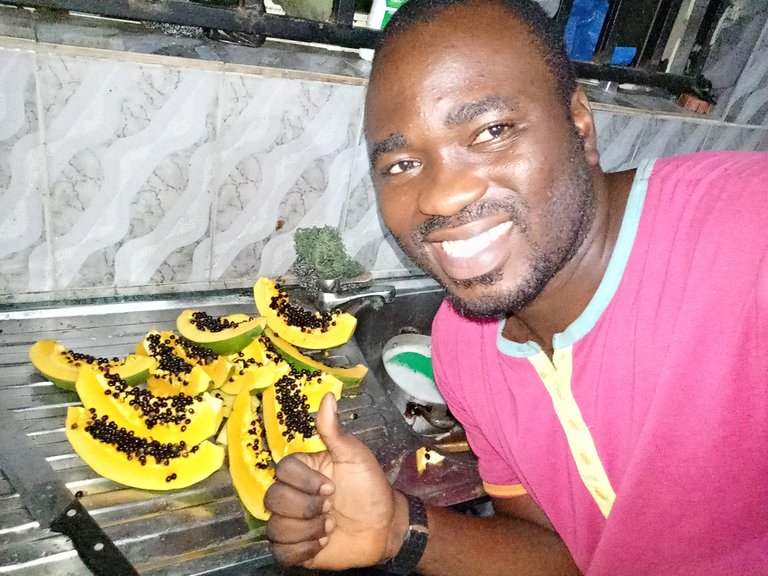 ---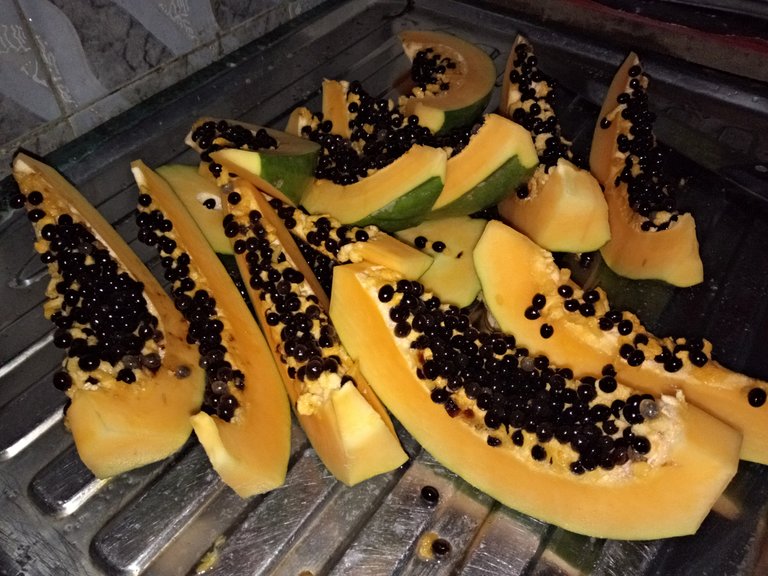 ---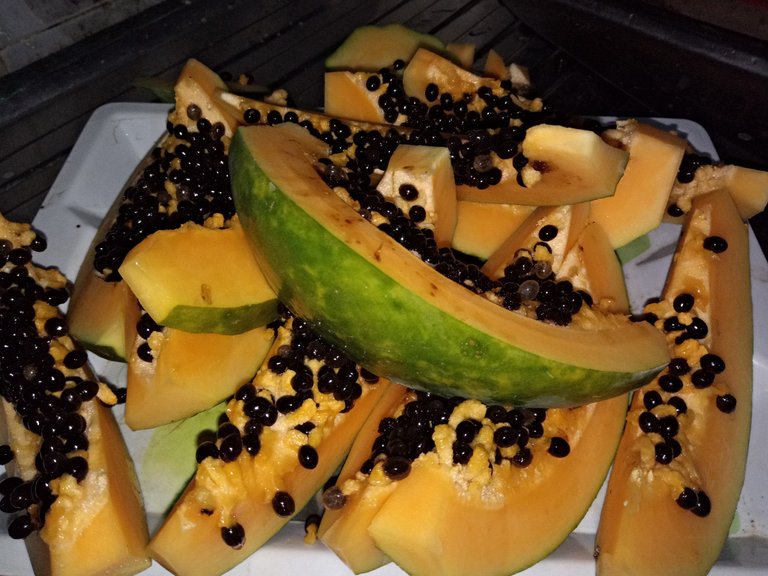 ---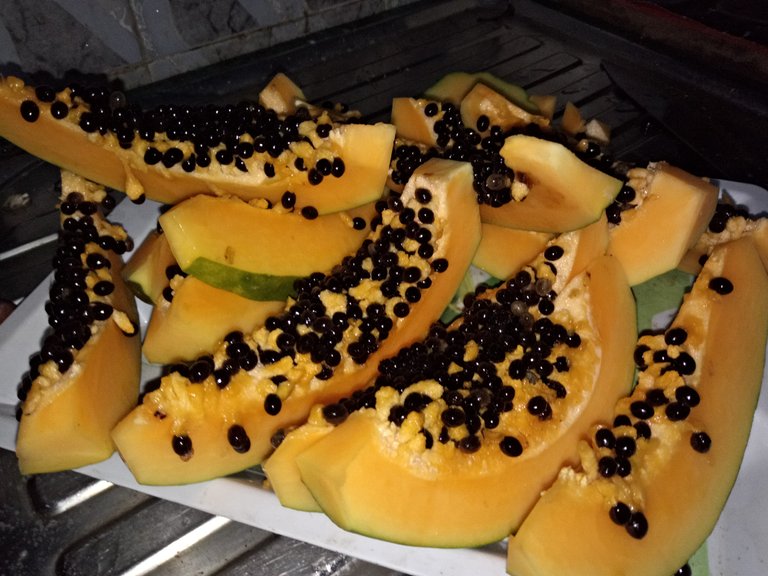 Thereafter, I used a very clean water to rinse it well because of dust particles around the knife.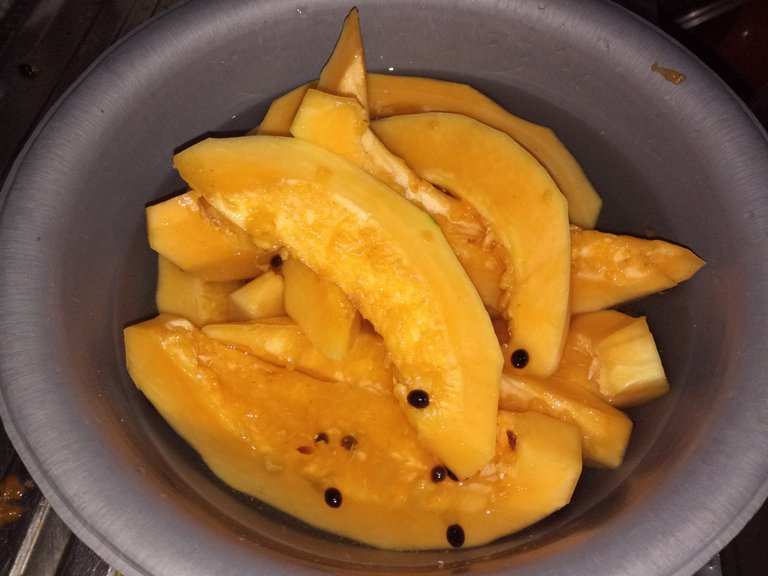 ---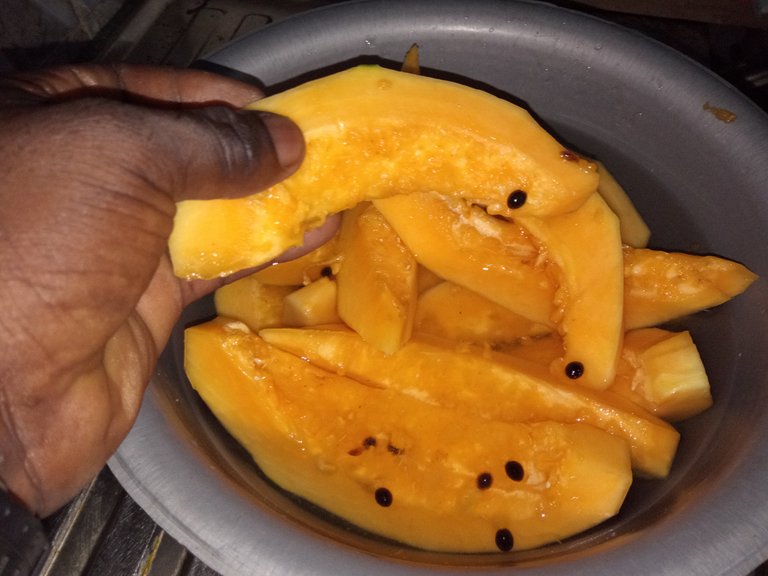 ---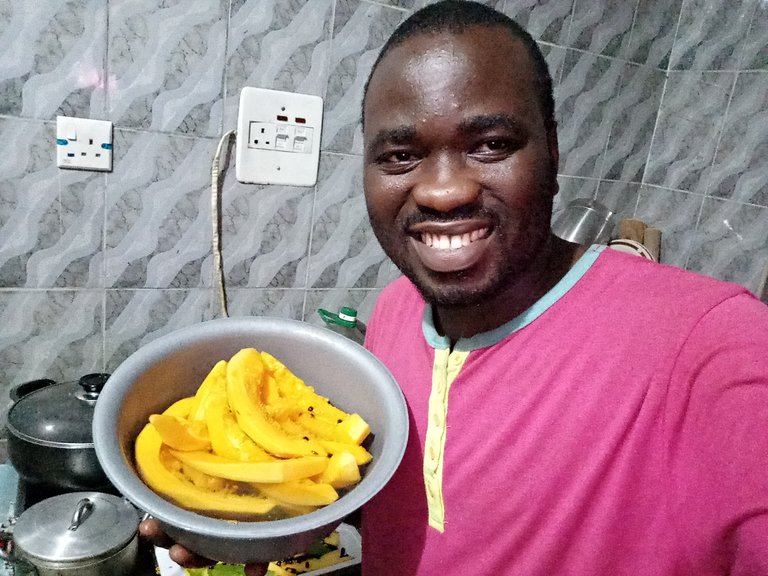 Health Benefit
It is said to Lower cholesterol in the body . Papaya is rich in fibre, Vitamin C and antioxidants which prevent cholesterol build up in your arteries. ...
Protects against arthritis.
Helps ease menstrual pain.
Original content by me, @mattsanthonyit
Please important note▶️, order than any stated link in my post otherwise every other photographs used in my posts are originally taken and owned by me @mattsanthonyit, if you like them and wish to use any of my images please contact me privately. Thanks🔛.
🗓️Date Capture: 5/12/2019. 📸Medium capture: Infinix Note5 Smartphone. 🌍Location: Ilorin.Kwara State. Nigeria. 🕰️Time: 10:00pm ⚡Posted with: steempeak.com
If you actually like what you see😃😄😉,watch📷📺📸 and read📖📋 I would equally be grateful for an upvote♥️⚡ a very cool comment under my comment box or a resteem 🌀😏 for everyone to see ... and perhaps maybe you would like to follow me for more of my Post to show on your own feeds. Don't miss any of my Post.🔝
Thank you for visiting my blog.
You Can As Well Join Me On Other Social Media Platform.
Twitter:
Check out Matthew O. Akinlotan [steemit @mattsanthonyit ] (@mattsanthonyit): https://twitter.com/mattsanthonyit?s=09
Instagram:
https://instagram.com/officialoluwagb...
YouTube:
[https://m.youtube.com/channel/UCPBPk8al3dnLy5xAWnbWT1w
Facebook:
( https://mobile.facebook.com/akinlotan...)
Steemit:
⬇️⬇️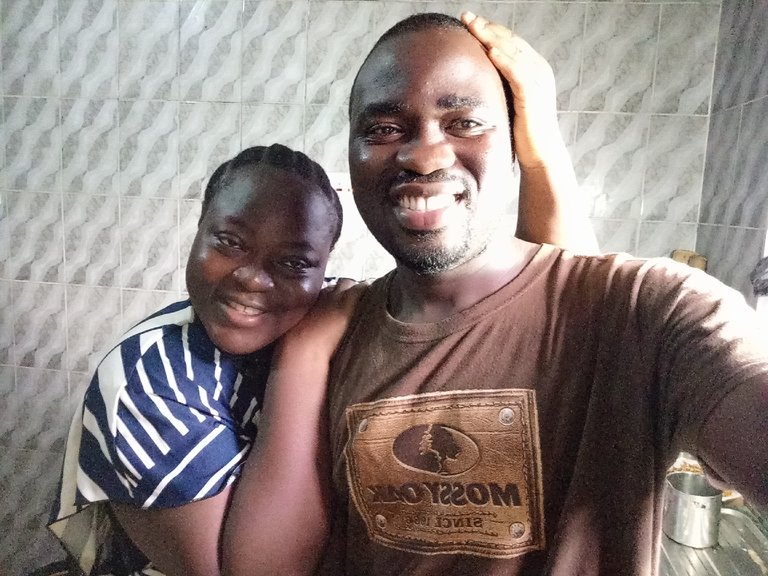 Matthew is a farmer and lover of steem. Steem has really helped my life to grow more healthier than I was, Steem testimony. I'm a Dad, husband and a hustler. Farmer who loves animals, he practice what he preaches . He is also a Photographer, Traveller , Mr Chef ( Loves Cooking) and above all, he is a blogger and a vlogger♣️♠️