Got two more coins airdropped into my Steem Engine wallet. I don't even keep track anymore and I know most of them will go to zero.
But I keep and stake them all and you should too. You never know, just in case.
Lately, I have a feeling like I'm an employee in one of the Wall Street brokerage offices.
Buying, selling, staking, transferring, delegating, un delegating.
Better than a Monopoly game. Except the money is real; still pennies tho, but a good practicing.
I keep all my steem powered up not to succumb the temptation to exchange it for a pile of shitcoins or an empty bag, as I'm sure we all did in the past.
The learning curve is long and expensive.
What about the cat and the title of the post you ask?
Check this x-mass photo I got from my friend. Isn't she adorable?
No cats on Steemleo?
Stay with me, please, read the whole post and then hit the downvote button if you think this post doesn't deserve the steemleo tag.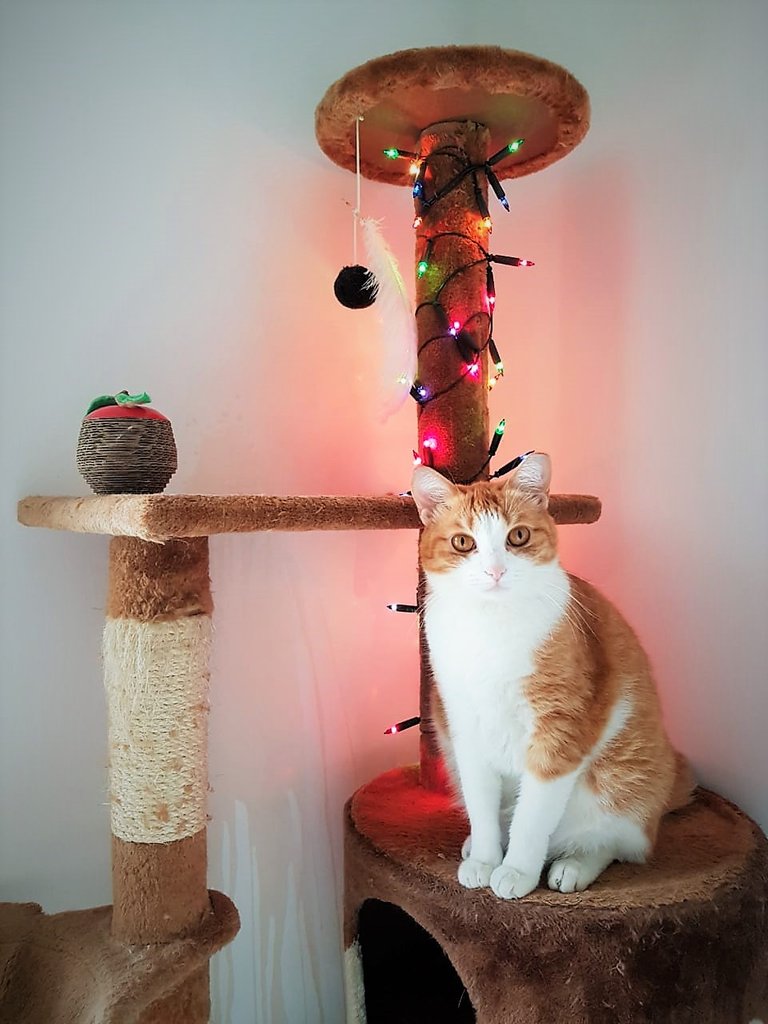 Steemleo is an investment Tribe and it should be the home of smart and savvy investors and entrepreneurs.
I find an interesting statement yesterday in one of the posts about the state of steem;
Too many tribes and chiefs and not many Indians.
Which is true if we don't bring new people on the steem platform.
Here my today's investment idea and advice:
I can guarantee that whoever forms the Kitty Tribe with Meow token on Steem Engine will be laughing all the way to the bank.
Imagine an online store with cat accessories, food, and toys accepting crypto payments.
Money pit, I tell you!
I will definitely buy a bunch of Meow tokens.
Crypto entrepreneurs, I'm waiting.
Bring the pussies.
And Indians.
Have a good one, my friends.